Knitting Abundance
Tejiendo abundancia
I thought Grandma only cooked?
¿Pensé que la abuela solo cocinaba?
---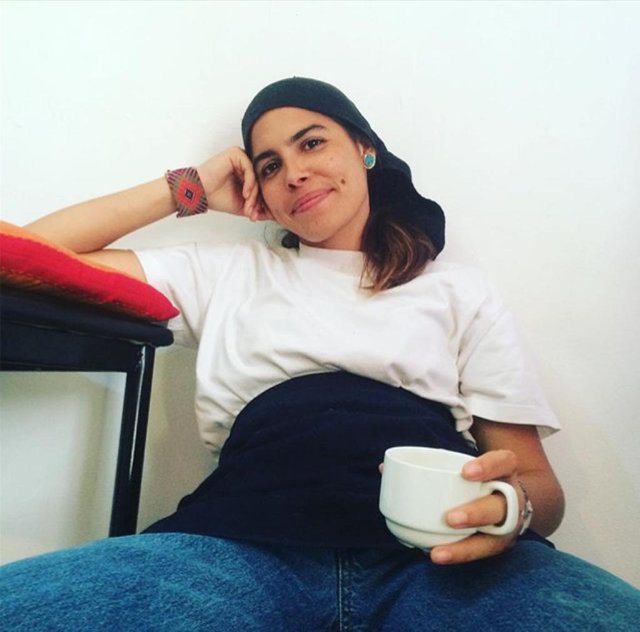 ---
Well, the story of the grandmother is peculiar, because she does not stay still, she can not focus on a single task, "when she plays the drum she wants to sing, but if they take out a guitar, she lets go of the drums".

Art is something that my family's grandmothers know very well, Apolonia was a confectioner and loved crafts, while Cleotilde was a seamstress and sang boleros while cooking, both taught my mother and I learned only by seeing as if these things were essential in life.

I saw a contest that I liked and I was looking for an excuse to design... so I started designing a logo for @abundance.tribu
bueno la historia de la abuela es peculiar, porque no se queda quieta, no puede avocarse a una sola tarea, "cuando toca el tambor quiere cantar, pero si sacan una guitarra suelta los tambores".

El arte es algo que las abuelas de mi familia conocen muy bien, Apolonia era repostera y amaba las manualidades, en cambio Cleotilde era costurera y cantaba boleros mientras cocinaba, ambas les enseñaron a mi mama y yo aprendí solo viendo como si esas cosas fuesen esenciales en la vida.

Vi un concurso que me gusto y yo tenia rato buscando una excusa para diseñar... y así comencé a diseñar un logo para @abundance.tribu
---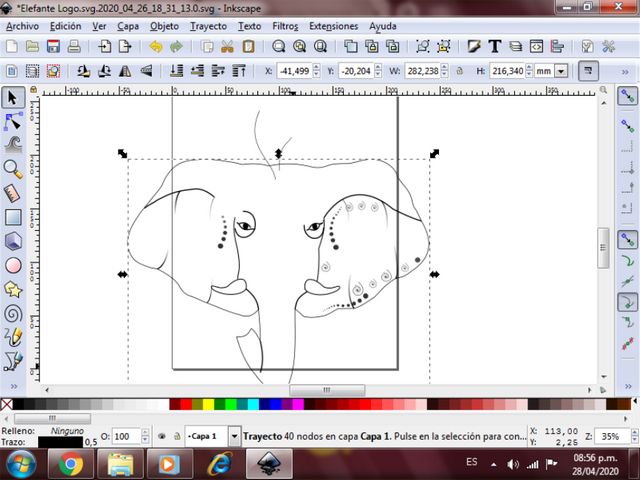 ---
The process began by researching a little bit about the things that represented abundance for me, and I rode the ship of the cosmic.
Joint in hand asked me what abundance is, and the answers were endless. Everyone has a different concept for it, and in every religion it is represented differently.
Being in the blockchain, where we are all accepted no matter how different we are, I looked for elements that could represent us regardless of ideological concepts.
El proceso inicio investigando un poco acerca de las cosas que para mi representaban abundancia, y me monte en la nave de lo cósmico.

Canuto en mano me pregunte ¿que es la abundancia? y las respuestas fueron infinitas. Todo mundo tiene un concepto distinto para ella, y en cada religión la representan diferente.
Al estar en la blockchain, donde todos somos aceptados por distintos que seamos, busque elementos que nos pudiesen representar sin importar conceptos ideológicos.
---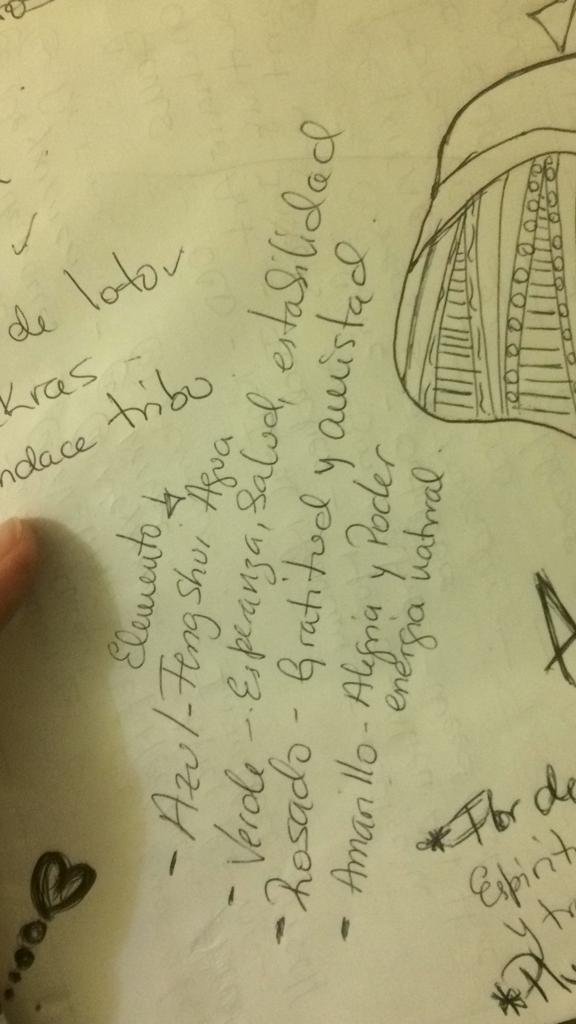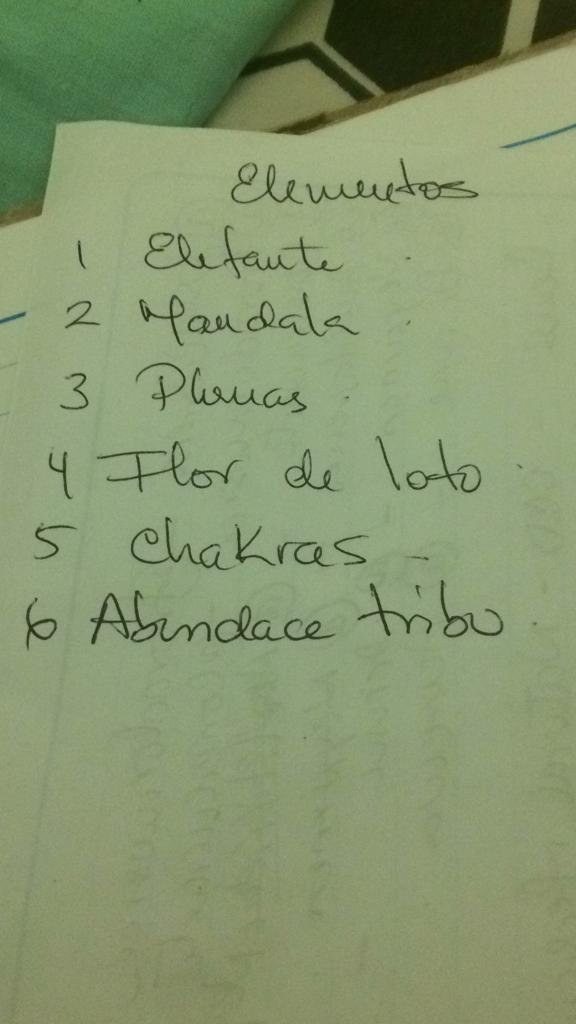 ---
Elements used || Elementos usados
On a sheet of paper I began to scribble the idea that was coming to me and so it went...
En una hoja comencé a garabatear la idea que me iba llegando y asi iba..
---
Elefant || Elefante
One of the things I always remember about my grandmother's house, and my aunts' room is that there was always an elephant with its back to the door, and that is that in their house they are feng shui believers and they claimed that the elephant called for fortune and abundance.
Thinking about this, I researched the subject more and came up with this statement...
ter>
Una de las cosas que siempre recuerdo de la casa de mi abuela, y del cuarto de mis tias es que siempre había un elefante dando le la espalda a la puerta, y es que en su casa son creyentes del feng shui y ellas aseguraban que el elefante llamaba a la fortuna y a la abundancia.

Al pensar en esto, investigue mas del tema y di con esta afirmacion...
---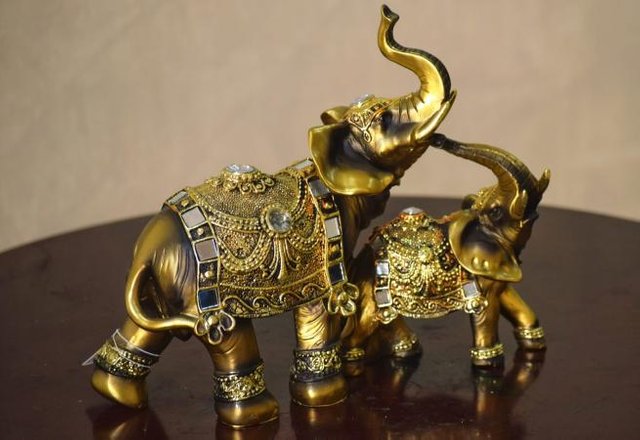 Fuente
---
It turns out that the elephant is considered an amulet and yes! in feng shui it is a symbol of fertility because of its role as a protective mother of the herd representing abundance.
What I do not find strange, mothers are empirically signs of prosperity and in many cultures symbolize abundance, are those who nourish us and keep us alive, first taking us 9 months in the womb and in the case of elephants 22 months, secondly feeding and caring for us when we are babies, and thirdly giving us the tools for life. So having said this, I present my logo which, being an elephant, will represent abundance.
Pues resulta que el elefante se considera un amuleto y ¡si! en el feng shui es símbolo de fertilidad por su papel de madre protectora de la manada representando la abundancia.

Lo que no me parece nada extraño, las madres son empíricamente señales de prosperidad y en muchas culturas simbologia de abundancia, son las que nos nutren y nos mantienen con vida, primero llevándonos 9 meses en el vientre y en el caso de las elefantas 22 meses, segundo alimentándonos y cuidándonos cuando somos crías, y tercero dándonos las herramientas para la vida. Entonces dicho esto, presento mi logo que por ser una elefanta, representara la abundancia.
---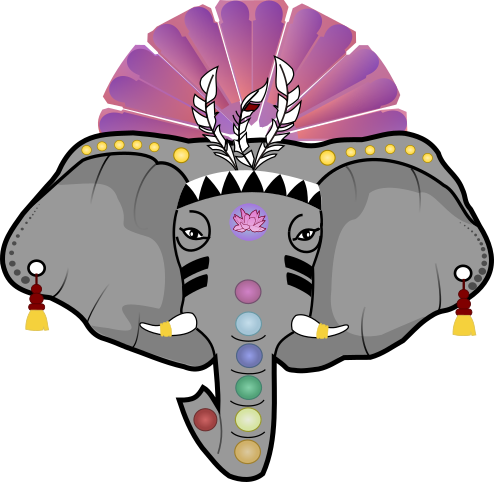 ---
Mandala
When I got to this part I already knew what I wanted, and it still involved factors of abundance.
A mandala is a representative design of the fractality of the world, a circle has no end, and for this reason the mandala could represent the universe, which in short, is a stained glass window of infinite abundance.
Cuando llegué a esta parte ya sabia lo que quería, y seguia involucrando factores de abundancia.

Un mandala es un diseño representativo de la fractalidad del mundo, un circulo no tiene fin, y por esta razón el mándala podría representar al universo, que en resumidas cuentas, es un vitral de abundancia infinita.
Color
The color of the mandala had to be purple, that was clear to me. I have a gift, and that is that I can see colors in people, so I have researched a lot of colors to know and understand those around me and so I can recognize other people when I meet them.
The purple in many of its symbols, tells us about the divine, that spiritual connection and the wisdom of growth.
It is the resulting color when the Taita Inti (sun) and the Mama killa luna), unite at sunset, making synergy that gives us peace and prepares us for rest.
El color del mandala tenia que ser purpura, eso lo tenia claro. tengo un don, y es que puedo ver colores en personas, así que he investigado muchísimo de colores para saber y entender a los que me rodean y así se reconocer a otras personas cuando las conozco.

El purpura en muchas de sus simbologias, nos habla de lo divino, de esa conexión espiritual y de la sabiduría del crecimiento.

Es el color resultante cuando el Taita Inti (sol) y la Mama killa luna), se unen al atardecer, haciendo sinergia que nos da paz y nos prepara para el descanso.
---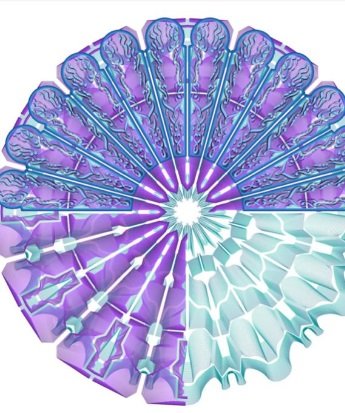 Este diseño es del hermano @drrune y el fue mi inspiracion aqui.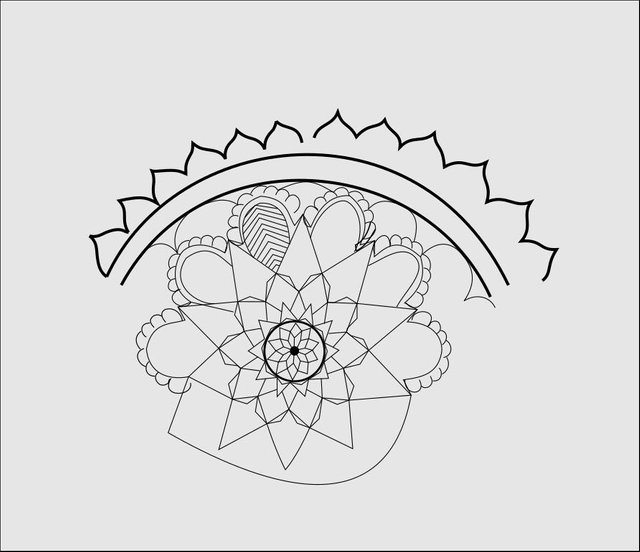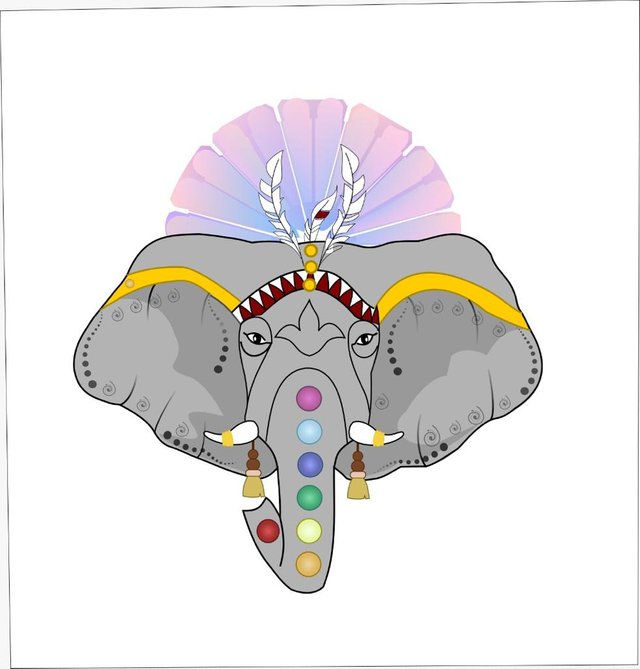 Primera prueba de colores
---
feathers || Plumas
The Indians of the north have always given divine meanings to the feathers, they were a symbol of respect and trust, the feathers were given as a sign of honor and in turn symbolized all the trust of the tribe.
Already coming more to the present people who believe in angels as beings of light and spiritual guides interpret the feathers as a sign of the divine, they are the carriers of the messages between dimensions and interpreting the colors their meaning may vary.
Los indígenas del norte siempre han dado significados divinos a las plumas, eran un símbolo de respeto y confianza, las plumas se entregaban como muestra de honor y a su vez simbolizaba toda la confianza de la tribu.

Ya viniendo más a la actualidad las personas que creen en los ángeles como seres de luz y guías espirituales interpretan las plumas como señal de lo divino, ellas son las portadoras de los mensajes entre dimensiones e interpretando los colores su significado puede variar.

White feathers represent the protection of your masters, just as white has always been a symbol of purity.
The white feather also reminds us of the influence of mother killa on us and as this is a feminine design aimed at abundance, I could not think of a better color.
Las plumas blancas representan la protección de tus maestros, así como a su vez el blanco siempre ha sido símbolo de pureza.
La pluma blanca nos recuerda también la influencia de la madre killa sobre nosotros y al ser este un diseño femenino avocado a la abundancia, no pude pensar en un mejor color.
---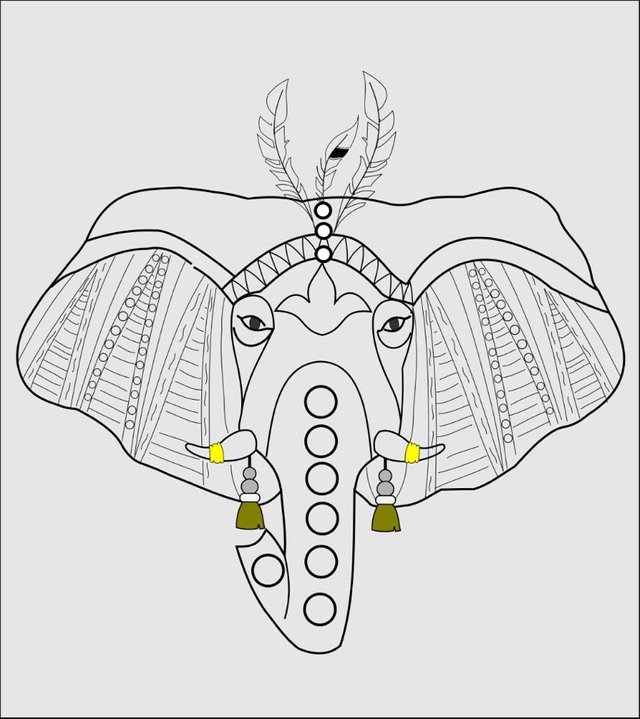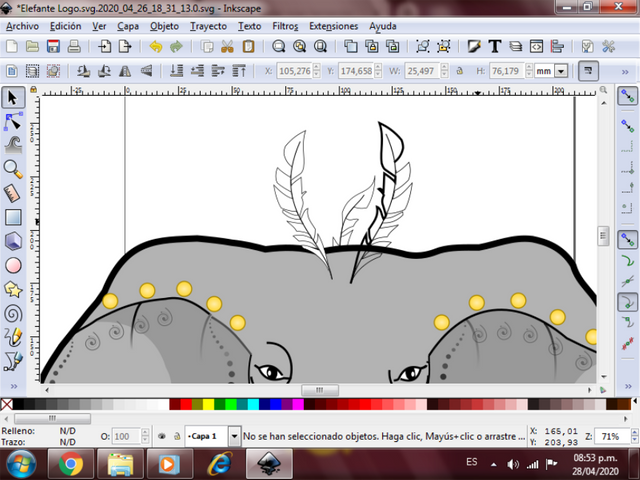 Lotus flower || Flor de loto
The Buddhists have given a very spiritual meaning to the lotus flower because it can be born in the most hostile environments and still be immaculately beautiful.
It is a reminder of the purity that we must achieve on both the physical and spiritual planes.
In this case, following the line of belief, it symbolizes the tranquility and peace that we long for to live in community.
Los budista le han dado un significado muy espiritual a la flor de loto ya que esta puede nacer en los ambientes mas hostiles y aun así ser inmaculadamente hermosa.
ella es un recordatorio de la pureza que debemos alcanzar tanto en el plano físico como en el espiritual.

En este caso siguiendo la linea de creencia, simboliza la tranquilidad y la paz que anhelamos para vivir en comunidad.
---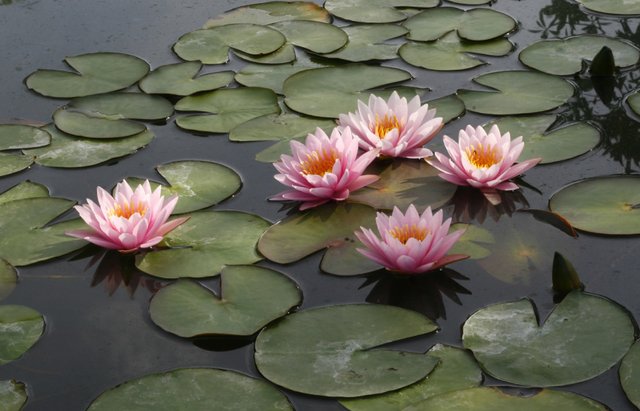 Fuente
---
Chakras
There are 7 colors that represent the highest energy "chakra" points in our bodies. (I am a faithful believer of this).
Existen 7 colores que representan los puntos de mayor energía "chakras" en nuestros cuerpos. (Soy fiel creyente de esto).
Red: Root Chakra.
Orange: Sacral Chakra.
Yellow: Solar Plexus Chakra.
Green: Heart chakra.
Blue: Throat Chakra.
Indigo: Third Eye Chakra.
Violet: Crown Chakra.
Rojo: Chakra Raíz.
Naranja: Chakra Sacro.
Amarillo: Chakra del Plexo Solar.
Verde: Chakra del Corazón.
Azul: Chakra de la Garganta.
Indigo: Chakra Tercer Ojo.
Violeta: Chakra de la Corona.
---
Colours are a sample of living energy, they are vibratory frequencies that we can perceive; when we are children we see the world in bright, vivid colours and we lose this capacity once we claim our vibratory frequencies, either by beliefs or by adopting the reality that our parents and environment reflect to us.
The external frequency varies in us generating its balance or its unbalance.
I represent the chakra points in this logo as a reminder of the universal frequencies of our being, frequencies that we must have balanced in order to act in tune with the universe and thus attract to us and to our environment the abundance and prosperity that we expect.
Los colores son una muestra de energía viva, son frecuencias vibratorias que podemos percibir; Cuando somos niños vemos al mundo en colores brillantes, vividos y esa capacidad la vamos perdiendo una vez que nos alegamos de nuestras frecuencias vibratorias, ya sea por creencias o por adopción de la realidad que nuestros padres y entorno nos reflejan.

La frecuencia externas varían en nosotros generando su equilibrio o su desequilibrio.

Represento los puntos de chakras en este logo como un recordatorio de las frecuencias universales de nuestro ser, frecuencias que debemos tener equilibradas para actuar en sintonia con el universo y así atraer a nosotros y a nuestro entorno la abundancia y la prosperidad que esperamos.
---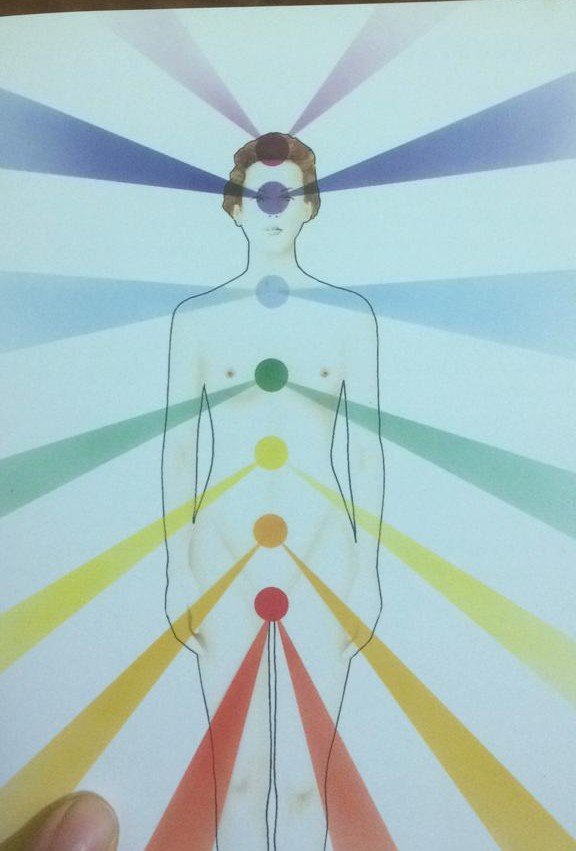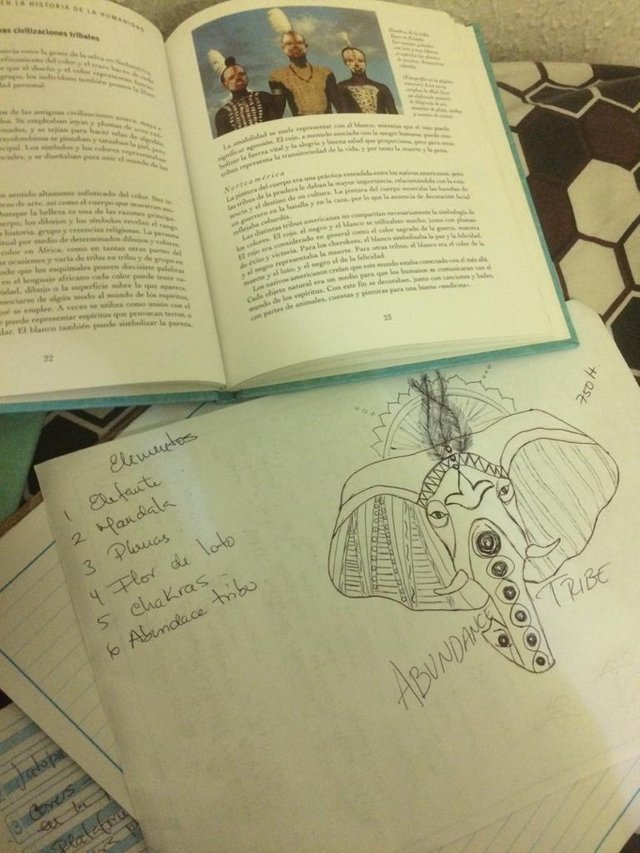 El poder de los colores / Cynthia Blanche)
---
Some failed attempts in search of the color...
Algunos intentos fallidos, en busqueda del color...
---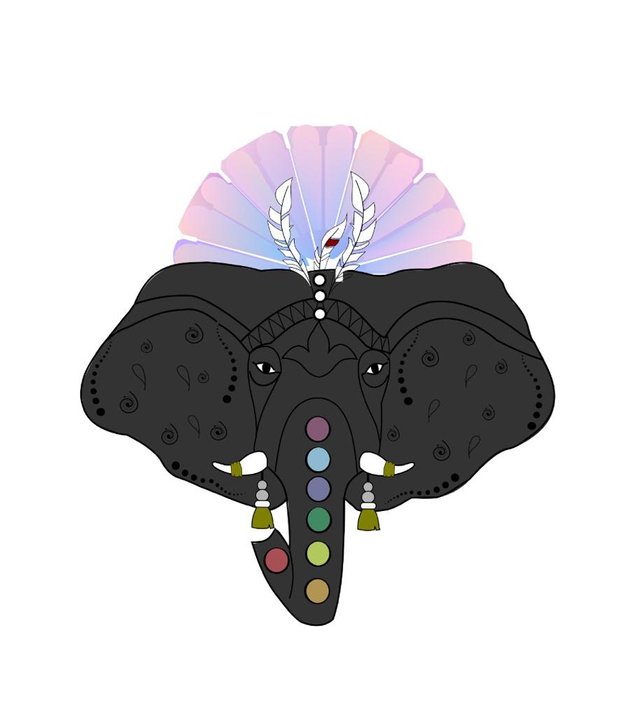 ---
Typography || Fuente
This was the step that cost me the most. I didn't want it to be something simple and at the same time I wanted it not to look loaded.
The concept is of a tribe, and @abundace.tribe already had a concept created with arrows and geometric figures, so I thought I should include that here but I didn't know how.
I tried infinite sources until I found one that seemed right.
But just when I was giving up and I had proposed to put any one of them, I found with the help of "Saint google" the typeface I was looking for.
Este fue el paso que mas me costo. no quería que fuese algo sencillo y a la vez quería que no se viera cargado.

El concepto es de una tribu, y @abundace.tribe ya tenia un concepto creado con flechas y figuras geométricas, así que me pareció que debía incluir eso aquí pero no sabia como.

Intente con infinitas fuentes hasta dar con unas que me parecieron correctas.

Pero justo cuando me estaba rindiendo y me había propuesto poner cualquiera, encontré en con la ayuda de San google la fuente que buscaba.
---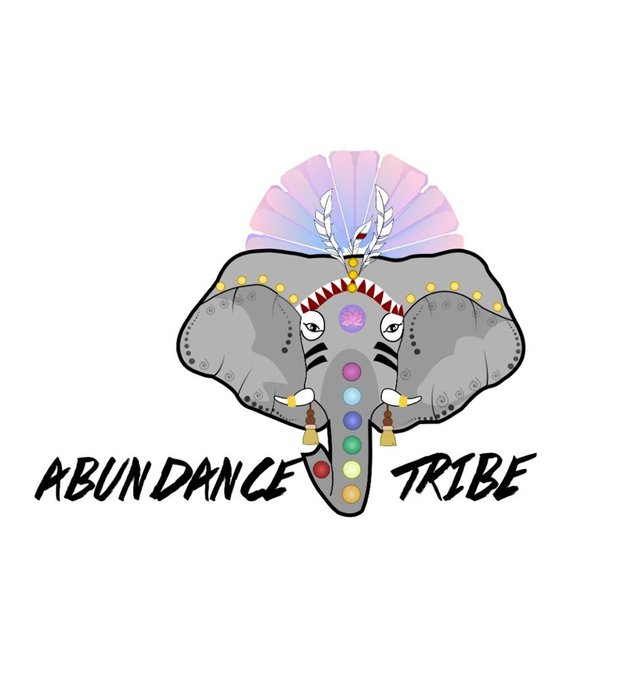 ---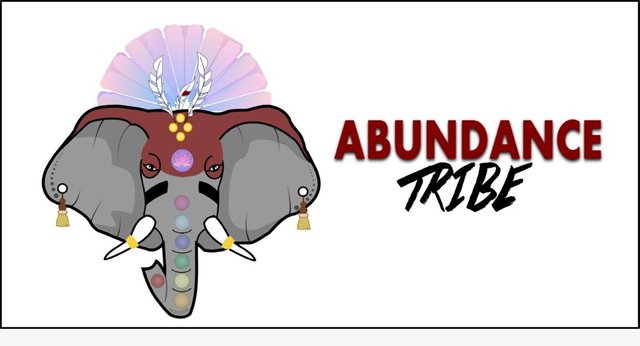 I literally searched for "Indian typeface" and this one seemed super cool.
This led me to have a brainstorming session that resulted in what I thought was the perfect complement to the logo.
Literal busque "fuentes Indigenas" y esta me parecio super genial.

Lo que me llevo a tener una lluvia de ideas que resultaron en lo que a mi parecer, fue el complemento perfecto al logo.
---

---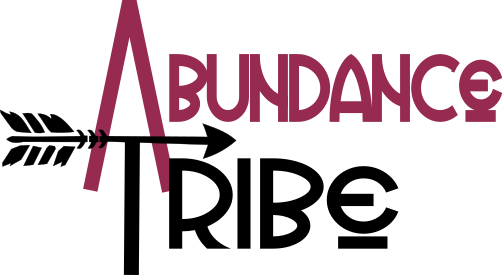 ---
Once the typography was found, the ideas flowed, I could already implement the elements they asked for, the arrows and the geometrical figures.
Being the "A" an indigenous hut and the "T" an arrow symbol, giving the final touch to the design.
Una vez encontrada la tipografia, las ideas fluyeron, ya podia implementar los elementos que pedian, las flechas y las figuras geometricas.

Siendo la "A" una choza indígena y la "T" un símbolo de flecha, dándole así el toque final al diseño.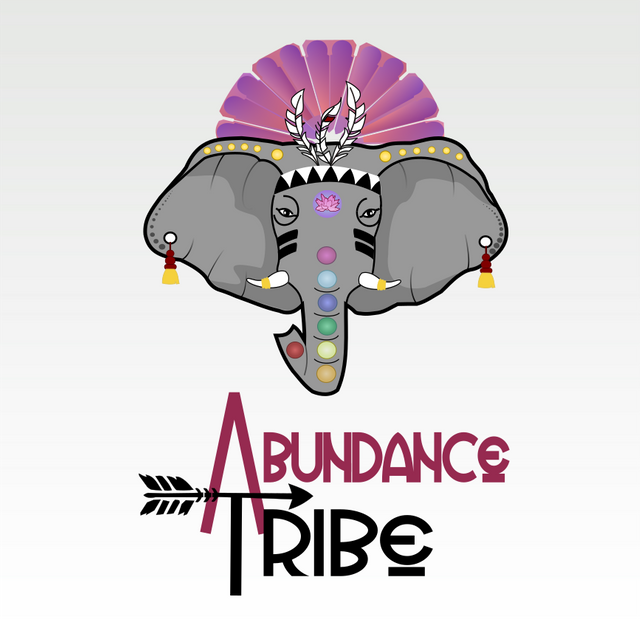 Finally I would like to thank all those people who uploaded tutorials on how to use inkscape and photoshop; Also I would like to thank @trovadormusica for their advice and tips.
Para finalizar quiero agradecer a todas esas personas que suben tutoriales de como utilizar inkscape y photoshop; Ademas de agradecer a @trovadormusica por sus consejos y tips.