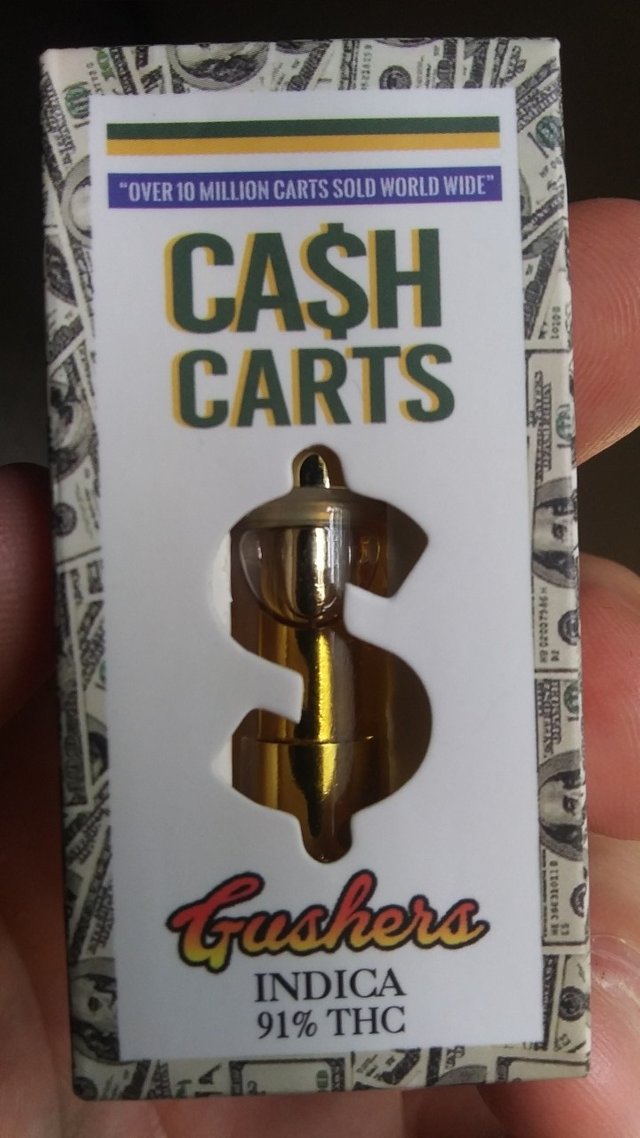 Replenished my stash!
I'm a first world high class toker now HA HA. 'Merica! Welcome to the NEW West! Where we all puff on these things all day long instead of puffing on grass like in the old days. Our shit is 91 - 94% THC now.
I've been vaping this medicine called Gushers for the past month and a half now. I love it! By myself this thing lasts me a good long time. Saves me money and is better for me.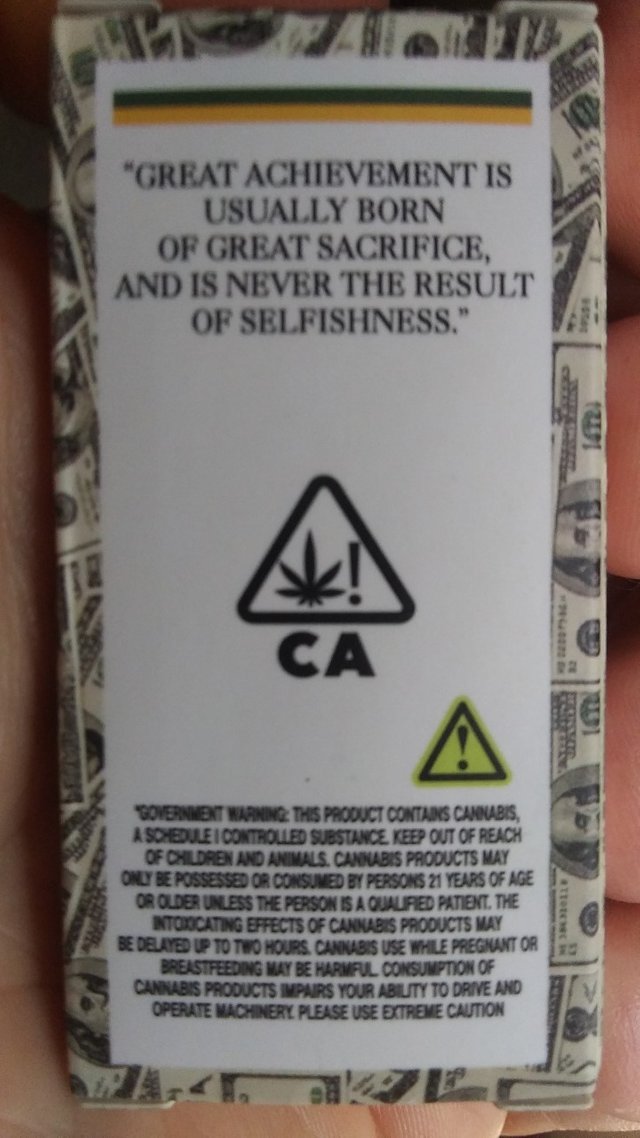 This brand even comes with some shitty spiritual advice printed on the back of the box Ha Ha!
"Great achievement is usually born of great sacrifice, and is never the result of selfishness."
Funny, it doesn't say who said that?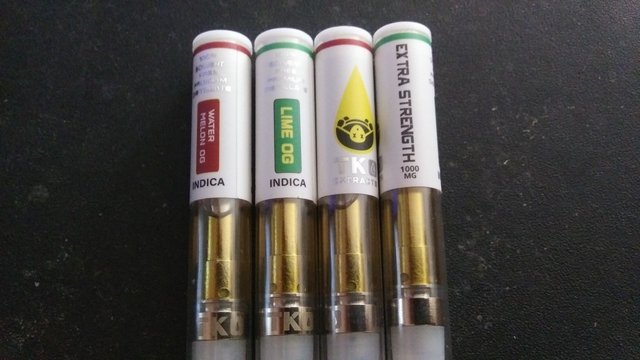 Ok so, this was my real birthday present. Not one but FOUR of these things Ha Ha! That's right I'm a stoner prepper HA HA! This time the cartridge is a black tip TKO brand. I got two Lime and Two Watermelon. I took one puff from the Lime and it tasted so much like Lime it was incredible! Mellowed me right out too shortly after HA HA. I love these things!!!
Thanks for looking and,
Happy Vaping!!!
Stay high y'all!