Hi, I'd like to introduce you to my new company.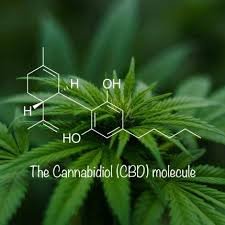 I make CBD infused skincare creams, lotions, salves, balms, body butters and just about anything I think will help with sore muscles and joints, and skin discomfort.
I use top quality (food-grade) ingredients, sourced responsibly, and I make each recipe with care and attention to detail.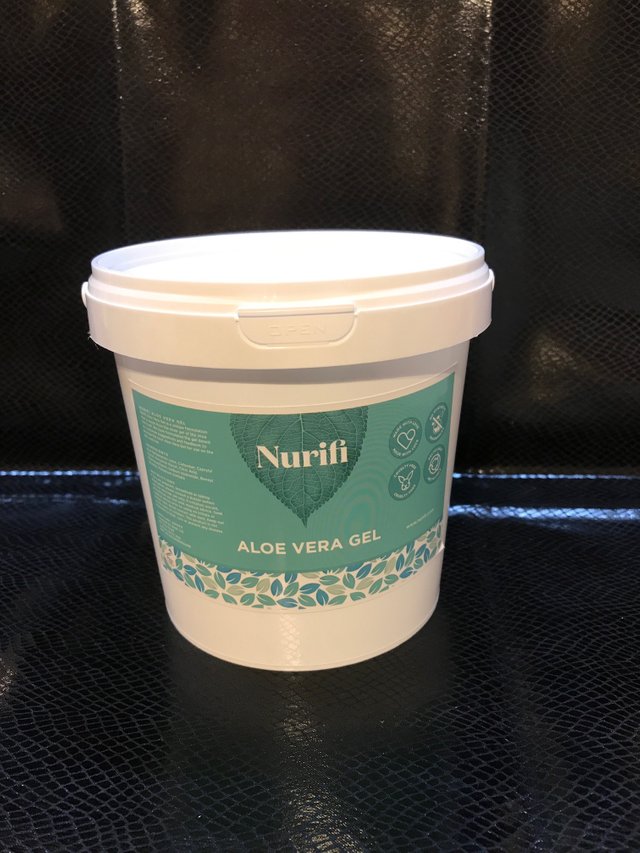 I also use CBD isolate which is tested at 99% pure and contains no (0) THC so it's absolutely legal for the UK market.
I test the finished products on myself first and then friends and family. To say my skin is the best it's ever been is probably a wild claim, so I'll just say my skin feels amazing for using my own products.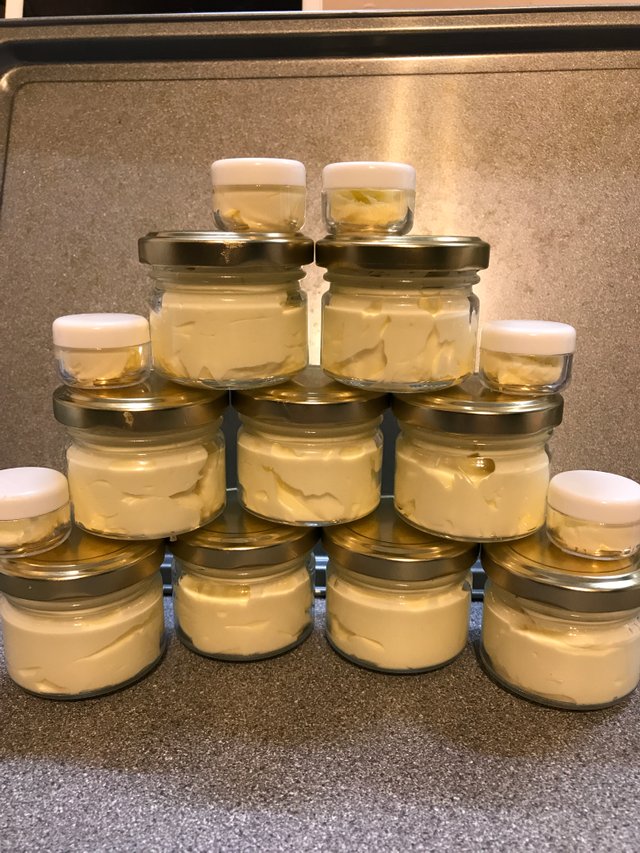 I'll be using Steemit.com as my blog for recipes, updates and news and will post here first.
A little about how and why I started:
I've been interested in the healing qualities of Cannabis for a while, and when the law changed here in the UK, I increased my research and went into great detail as to what CBD can do for the body.
I found that the commercial products available were poor imitations of what they could (and should) be and I think some companies are leaping onto the bandwagon to capitalise on the great wave of CBD mania that's swept the UK since legalisation of CBD.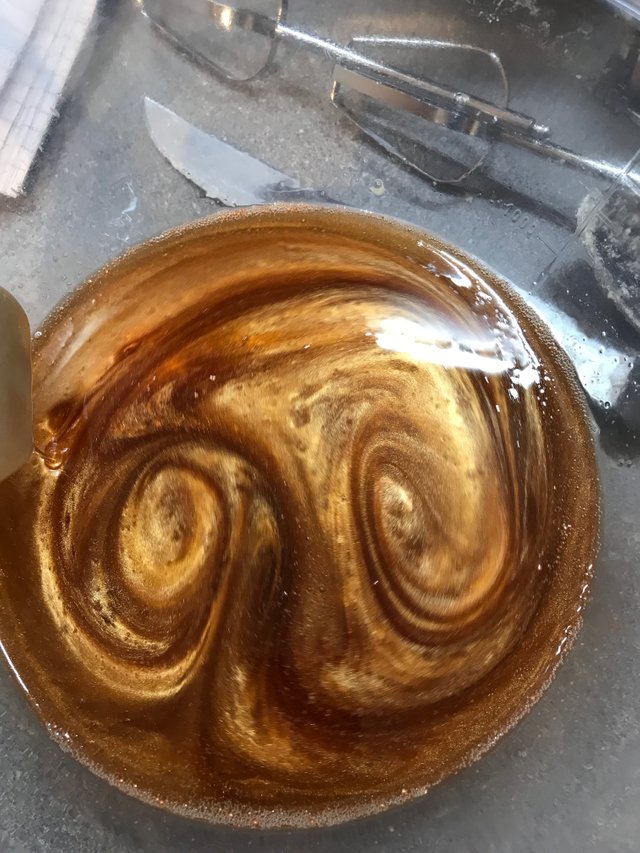 I was gifted a small bottle of good quality CBD oil and I made a tiny batch of ointment for the arthritis in my hand. I rubbed some onto the aching joint and thought little more about it.
4 hours later, when the ache began to return, I realised exactly what magical properties CBD contains.
I rubbed the cream everywhere! Aches and pains dissolved in moments and I slept very well that night.
The following morning, I went out and bought a few ingredients and made some more cream. I handed tiny pots of creams out to my family.
My son works outdoors and usually has aches in his back and shoulders. He tried the cream and was delighted. He passed some onto a childhood friend.
The friend saw me a week or so later. "I usually have bad eczema, to the point where my hands are cracked and bleeding at this time of year," he said. "But look!" He showed me his hands and they look great! Then he showed me a picture of an area of psoriasis on his side. The picture showed a red, sore-looking area of skin down his ribcage. He lifted his shirt and showed me the same area. The psoriasis was not gone, but the area was smaller and less red. He was over the moon with the creams and wanted another jar.
I had to start looking for more ingredients.
I found a supplier of laboratory-tested CBD in the UK and I made enquiries about costs and quantities.
Then I gave up on the idea. There was no way I'd be able to afford to make the lotions and balms at those prices!
I studied, researched and boggled my brain. It would take a massive investment and therefore, a massive commitment to take this company from a little cottage industry to an affordable and (slightly) profitable business.
Supply isn't quite the issue it was back in the 80s when I started my first business. The internet is a wealth of information and far faster and more satisfying that the Yellow Pages - the main downside of the internet is procrastination and distraction of course.
My family supports me and agree to be my guinea-pigs for my recipes. Fortunately, so far, I've not had many disasters.
On the way to my first Farmer's Market, I dropped a whole box of jars, smashing three. Luckily, the creams inside the jars ensured that broken glass didn't spray everywhere and the clean-up was easy enough. Of course, I was gutted about the lost revenue.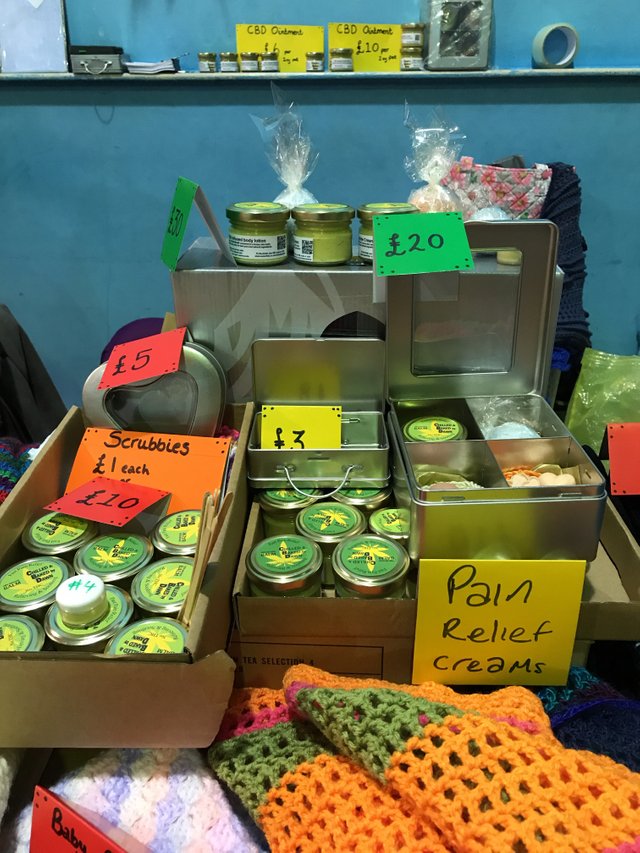 I've discovered that the creams and lotions etc need to be refrigerated or the ingredients may separate - not too much of a disaster, it just looks yucky - stirring the ingredients with your finger before applying works wonders.
Postage is an issue at the moment - both pricing and reliability - so I may have to find a courier.
The main problem I'm having right now is finding a payment gateway supplier. Shopify seemed ideal at first. The website is easy to merge into a shop and vice-versa and the 1 month trial was great for a new-startup. Unfortunately, Shopify, though Canadian, doesn't allow payment of CBD products, (they do recommend another payment gateway but they charge like a wounded bull) so it's back to the drawing board.
I'll add the website when it's up and running.
Thanks for reading.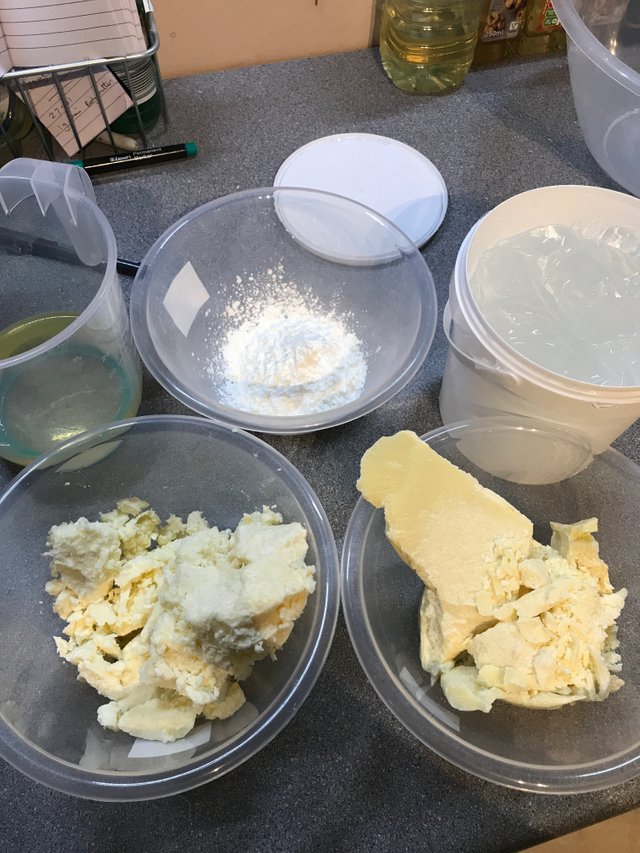 Added as advised: #canna-curate #lotusstore