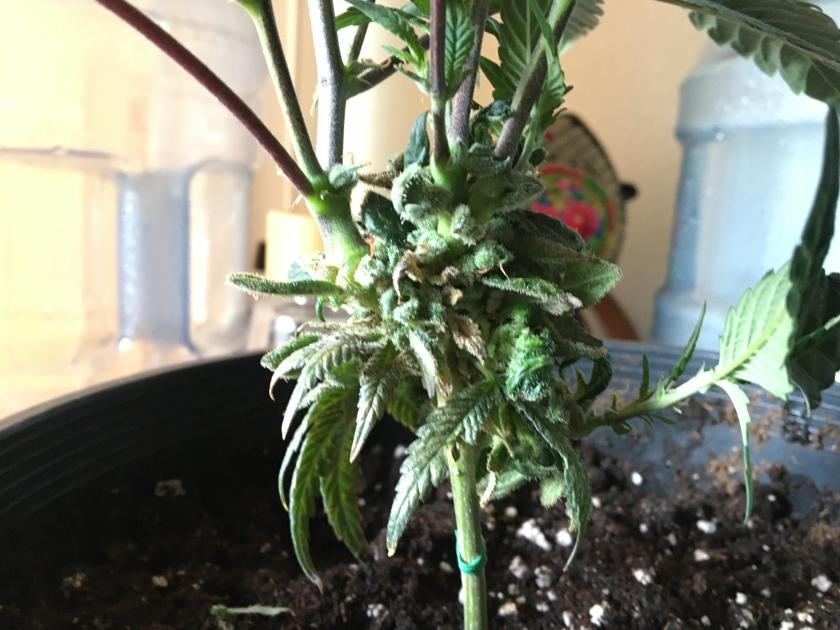 What's good Weed Nerds! So today I was so happy to finally chip away the old growth on my Monster Cropped Banana Punch x Mac and Cheese #3 F1. In case you are wondering what Monster Croppingis, it is when you take a clone from a plant that is in flower. Why would you want to take a clone while in flower? Well there are many reasons. Some people prefer this way, because a clone that has been Monster Cropped grows more dense, and bushy. My reason is because I was not planning to clone, but once I saw what I was working with, I knew I had something special, so I had to keep it.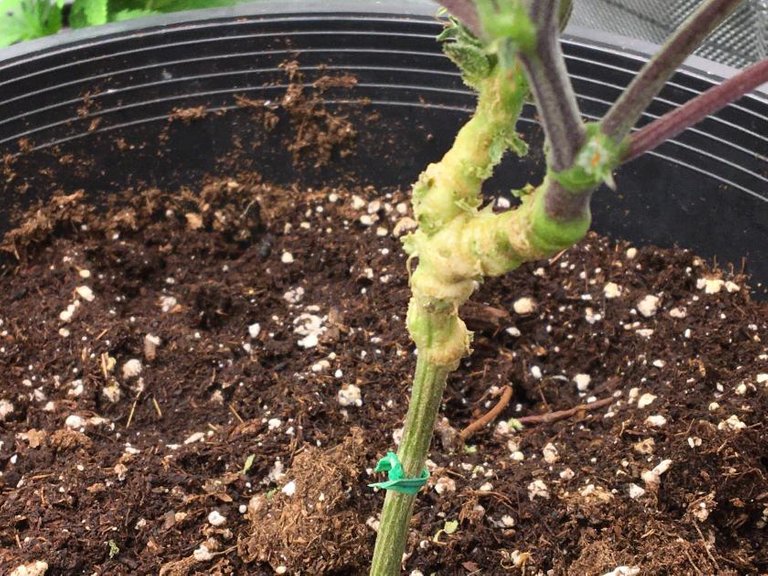 Look at those knuckles!
Pretty hideous right? After I took off this old flower, I then sprayed with some Green Cleaner, which is a organic spray for mold, and pests. I do not want to take the chance of some spores lurking in there, after all that flower was there for a good 2 months! Maybe even more, I have not kept track of time for a while, and it has been working out for me, living by the moment.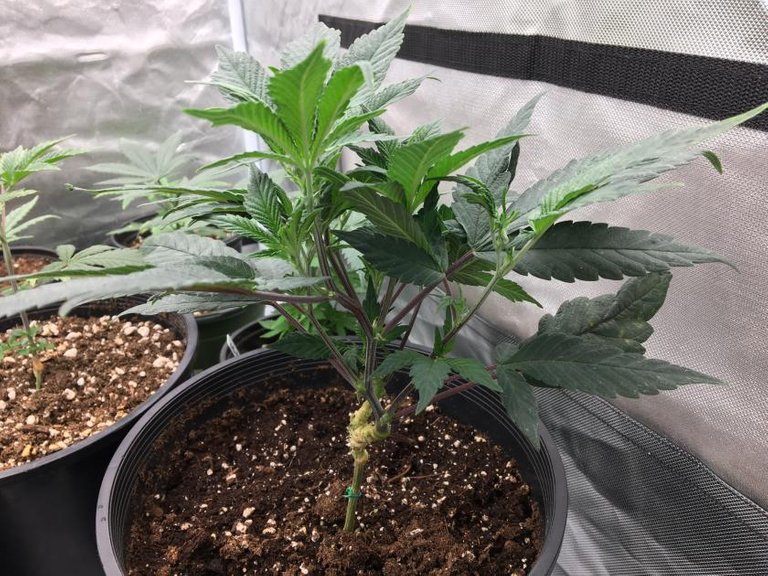 But wait, what do we have here? It is alive! I am so happy to have this cut back in my life. This #3 pheno from the F1 seed of Banana Punch x Mac and Cheese is just an all around great plant. Strong. Resilient, and most of all, FIRE!
I will let it grow a tad more before I begin to Supper Crop this little beast. I also have a plan to pay it back to the breeder of this strain. He lost everything to a raid from the Feds last year, and is planning to set up shop again in Oklahoma. I want to give this bad ass pheno to him for all the work he did for Fire Relief in the Santa Cruz area, and beyond.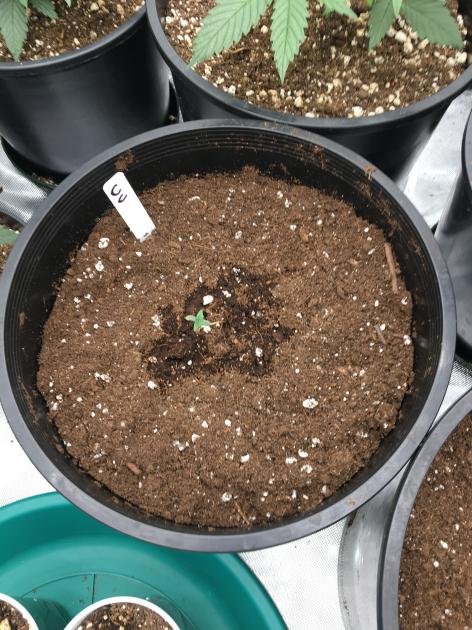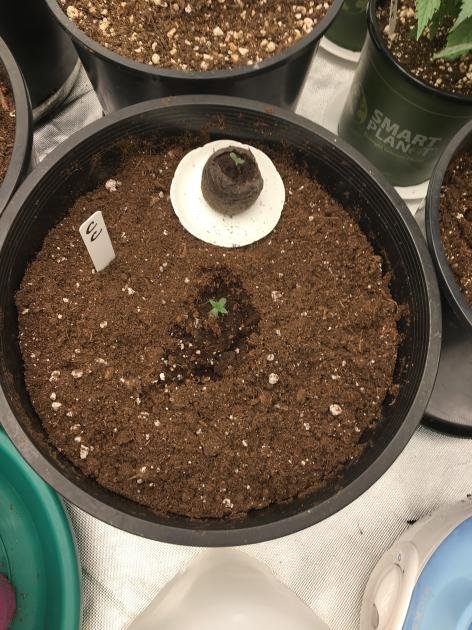 ---
Oh yeah, I forgot to mention the other day the have more of @loonatics seeds going! This one is Crystal Candy, a reg auto.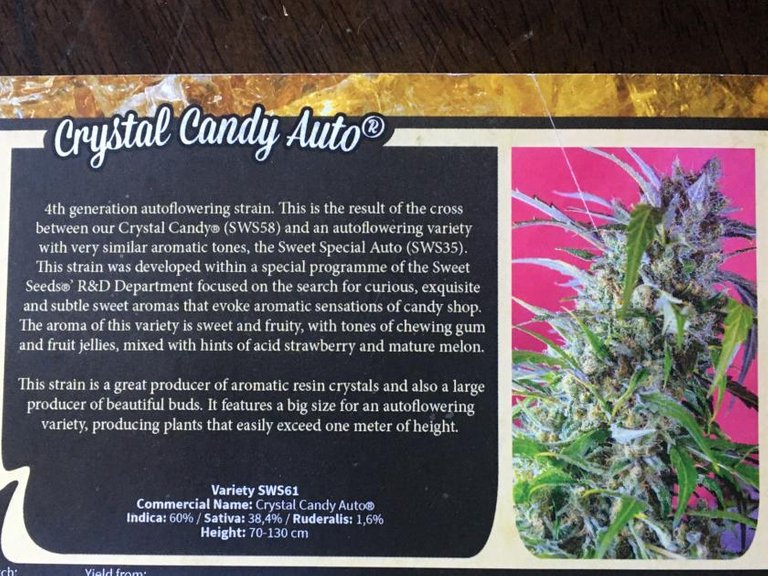 I have somehow plans with these, assuming I have any females. Once they get to a good size, I will put in my backyard. I really need to clear out some space for my SGROG. I can not wait!