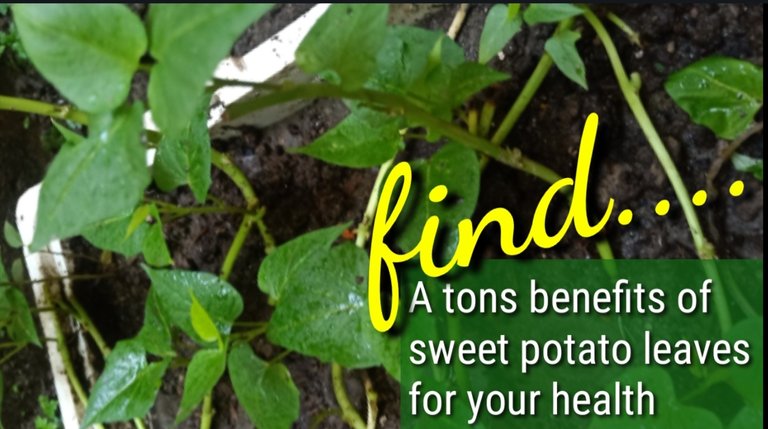 It has been nearly 2 weeks since I planted it for the first time and today I see my sweet potato leaves growing very thick. Sweet potato leaves are widely sold in traditional and modern markets in Taiwan and the price is also worth considering. In my home country, Indonesia, even the population does not consume this sweet potato leaves, although it is abundant and only becomes livestock feed such as cows, goats, etc.
I also know that sweet potato leaves can be used as a food ingredient when living in Taiwan. The Taiwanese people distinguish that the edible sweet potato leaves that are specially grown not to be grown for the tubers, because most people believe that the taste and the benefits will be different from the sweet potato leaves grown with the tubers. Taiwanese believe that consuming sweet potato leaves is very good for health, especially for heart health, but I have not confirmed it scientifically, we briefly discuss this at the bottom. Almost often sweet potato leaves are always served on the dining table and are also on the menu in many restaurants in Taiwan. Sweet potato leaves are usually cooked by sautéing using garlic or ginger, or on the other ways, simply boil the leaves and mix them with finely chopped raw young ginger / garlic, combined with soy sauce and olive oil.
Here are the steps for growing sweet potato leaves: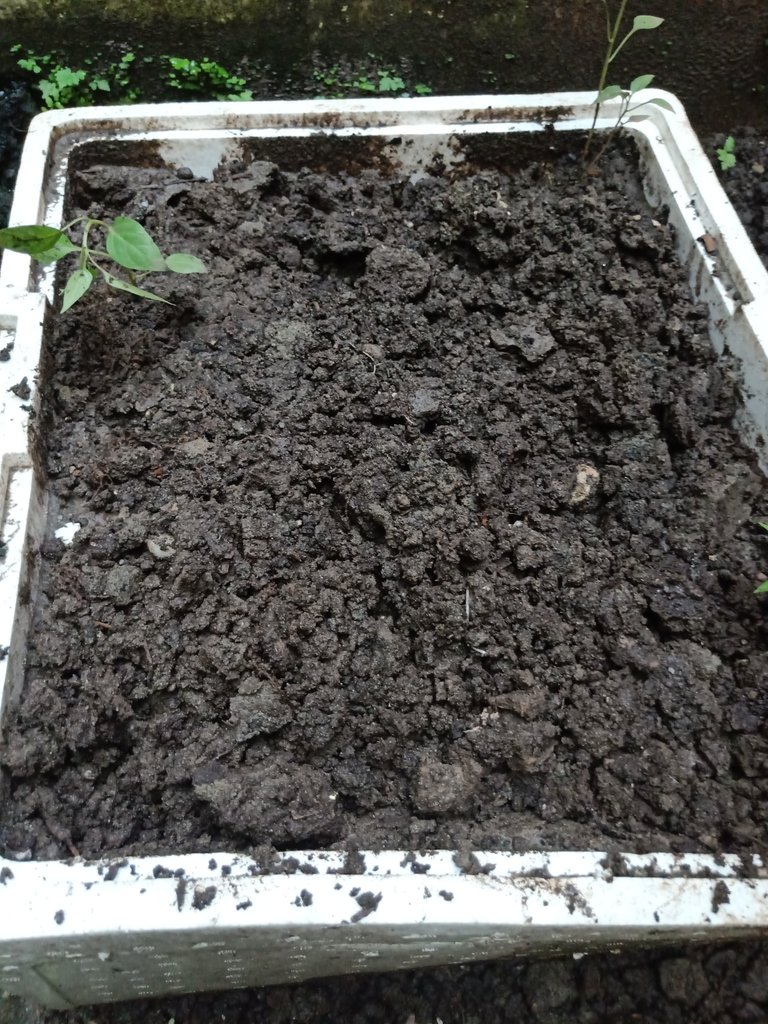 • Prepare the planting medium with loose soil.
---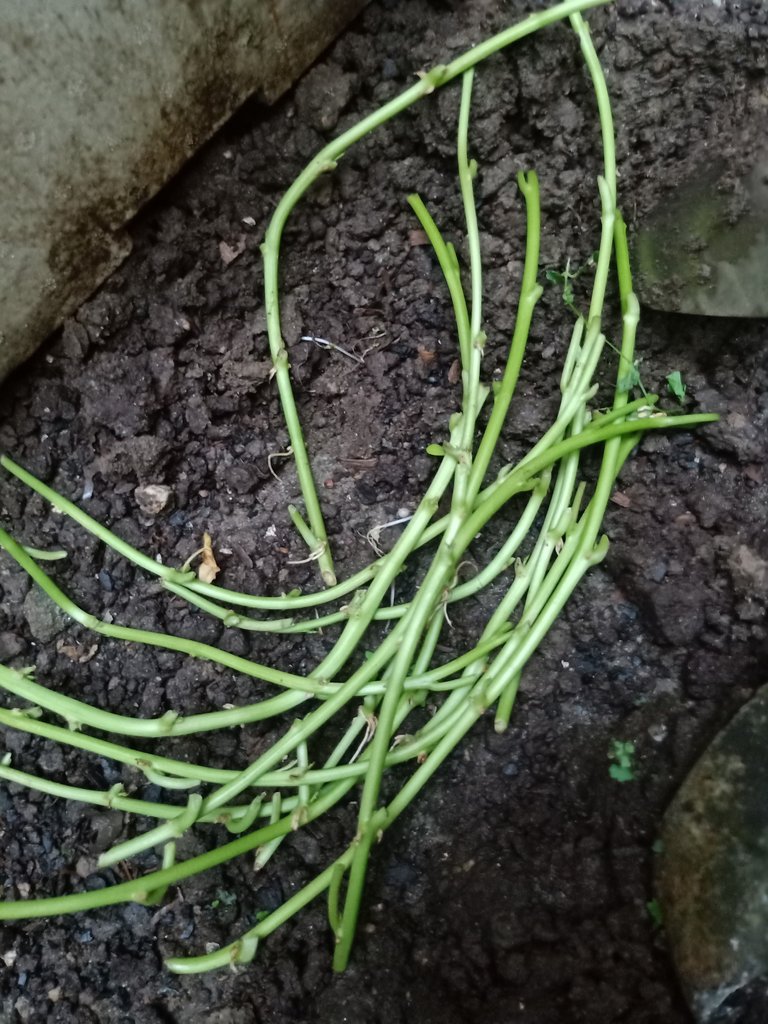 • Prepare the sweet potato leaves for planting.
---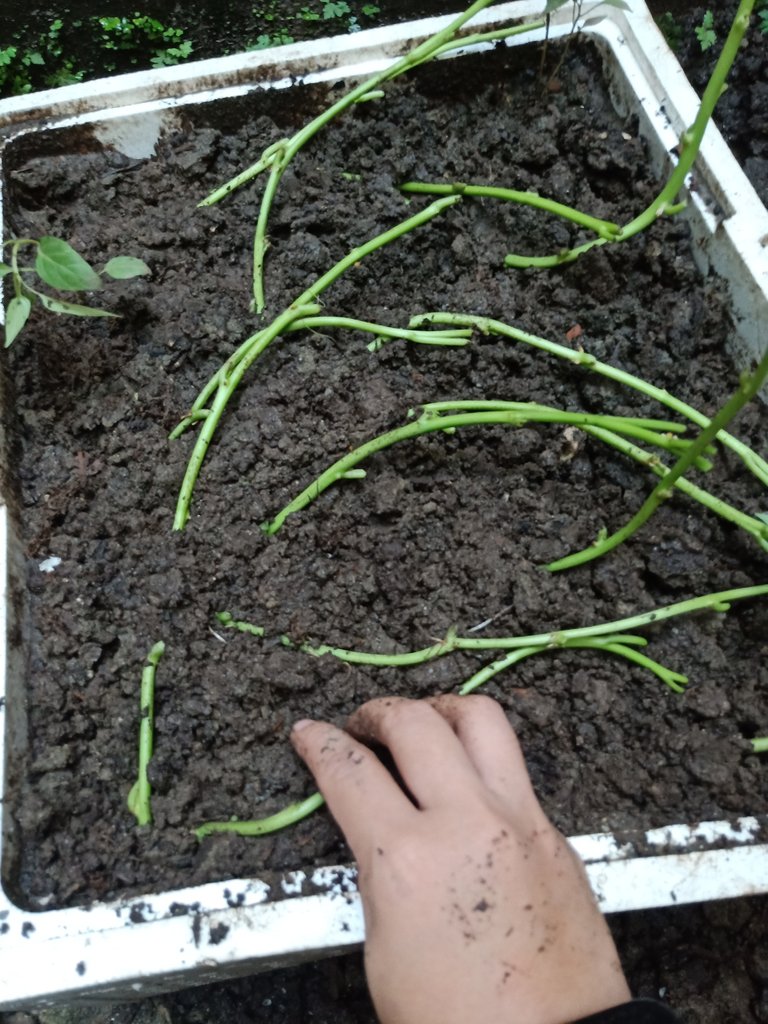 • Simply stick the stems of the sweet potato leaves with the appropriate spacing rules.
---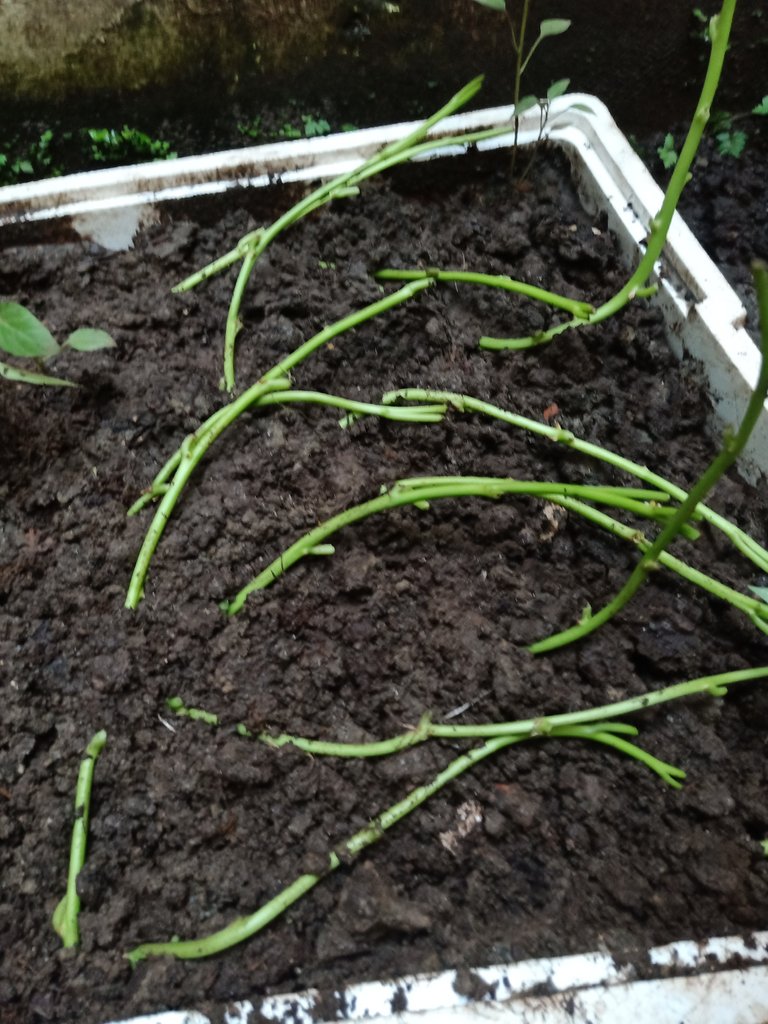 • Keep the soil moist and place it in a sunny area.
---
Hey.. looks after 2 weeks my sweet potato leaves growing more thickly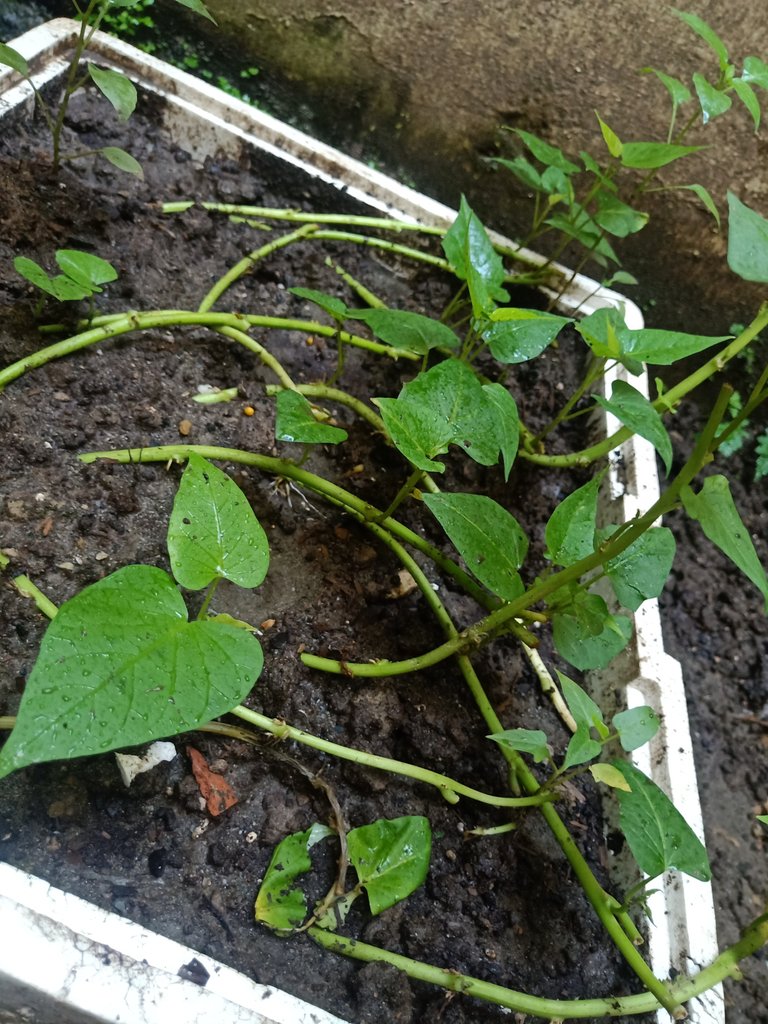 The Compounds, Benefits of Sweet Potato Leaves for Health and The Side Effects.
The origin of the sweet potato plant (Ipomoea batatas) comes from South America. This plant is widely used for food in the sweet potato, but also on the leaves. Sweet potato leaves are rich in antioxidants. The contents of sweet potato leaves include vitamin A, vitamin B2, vitamin B9, and vitamin C, fiber, calcium, iron, riboflavin, folate, magnesium, potassium, manganese, thiamine, phosphorus, lutein and beta carotene compounds.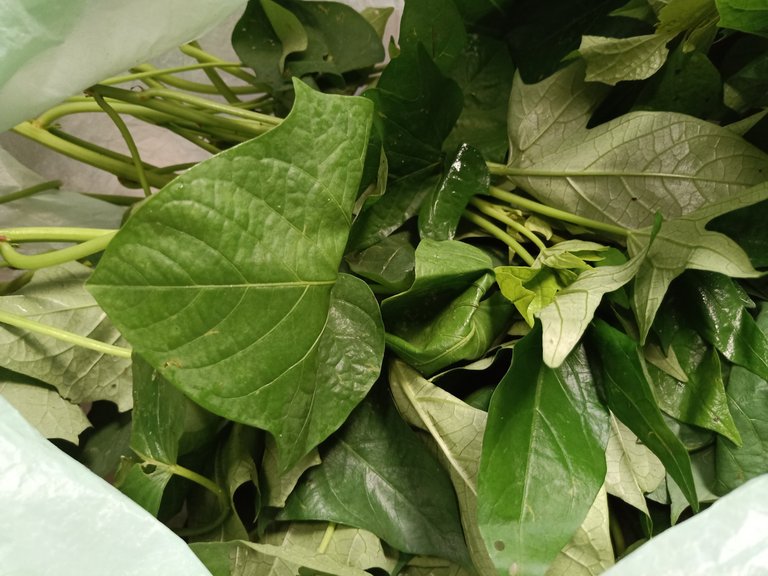 Health benefits of sweet potato leaves include:
• Treating Dengue Fever, by increasing the production of platelets in the spinal cord or red blood cells through the content of folic acid, the content of folic acid in sweet potato leaves is 20% of the daily requirement of humans. The iron content in sweet potato leaves also plays a role in increasing red blood cells and balancing platelet levels in the blood.
• Maintains the health of the digestive system, 8% fiber content of sweet potato leaves is useful to help smooth the digestive tract and prevent constipation. The magnesium content in sweet potato leaves is also beneficial for people with ulcers or gastritis because it can neutralize stomach acid, smoothes feces in the intestines and helps the secretion process.
• Good food to prevent diabetes, fiber content requires a long absorption process. So that it causes the body not to quickly absorb glucose, and glucose levels in the blood can be controlled.
• For the eye health, the content of vitamin A, lutein and beta carotene is very good for maintaining eye health. Prevent various eye diseases such as macular degeneration (decreased quality of vision due to damage to the macula in the middle of the retina), xeroftalmia (dry eyeball, hardened cornea, and swelling of the eyelids), and cataracts (a cloudy eye lens condition that can cause blindness).
• Improve the immune system,
The content of vitamins A and C functions as an antidote to free radicals. Beta carotene as the main source of vitamin A acts as a natural antioxidant. Beta carotene is also anti-carcinogenic and anti-inflammatory which can prevent brain function decline and boost the body's immune system.
• For the health of pregnant women, the content of folic acid in sweet potato leaves is very good for pregnant women and fetuses. This folic acid helps the production of red blood cells which function to transport nutrients and oxygen to the fetus from the mother's placenta. Lack of folic acid in pregnant women can cause anemia and spina bifida (a disease that attacks the neural tube part of the embryo where the spine and brain of the fetus develop), as well as preventing birth defects.
• Maintaining the health of the heart and blood vessels, it turns out that what is believed by the Taiwanese people for the benefits of consuming sweet potato leaves is scientifically proven. The potassium content in sweet potato leaves functions to prevent atherosclerosis, coronary heart disease, congestive heart failure (a heart disorder that is unable to pump enough blood to all organs of the body) and stroke. Vitamin B1 or thiamine functions to produce the neurotransmitter acetylcholine which plays a role in regulating heart rate.
• Maintaining healthy skin, beta carotene and vitamin A are useful for preventing damage to skin cells that can be at risk of skin cancer. And vitamin C functions as an antioxidant which good for skin metabolism, preventing damage to skin cells due to free radicals, producing collagen, protecting skin from exposure to UV rays and preventing premature aging.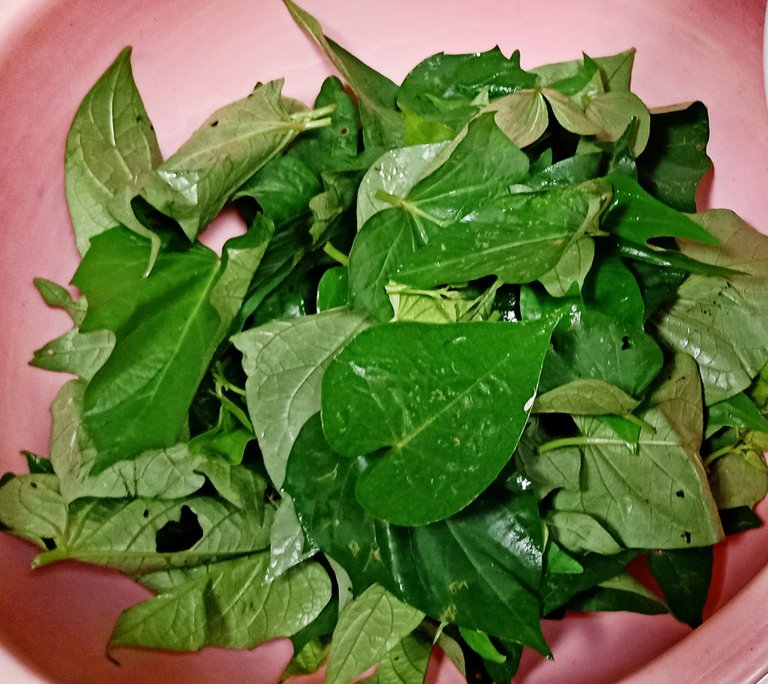 Apart from being beneficial for health, there are also side effects that must be considered from consuming sweet potato leaves. What needs to be underlined is that anything that is excessive will have an adverse impact on health. Here are the side effects of consuming sweet potato leaves:
• Dangerous for people with hypertension, dangerous does not mean that you should not consume sweet potato leaves because the benefits of sweet potato leaves themselves can maintain heart health. This means that it can be consumed by people with hypertension as long as it is suitable for portions and not in close proximity, because the high mineral content in sweet potato leaves risks accumulating in the blood vessels.
• Can cause nausea and vomiting. Vitamin A in sweet potato leaves is beneficial for many health, but if consumed continuously it will cause excess Vitamin A in the body. Vitamin A itself is one of the fat-soluble vitamins so it takes a little longer for the body to digest. If excess Vitamin A will cause health problems such as nausea, vomiting and headaches.
Hi...Today I cooked my lunch with a menu sweet potato leaves pancakes, sauteed sweet potato stalks mixed with Shiitake mushrooms. I will share the recipe in the next post.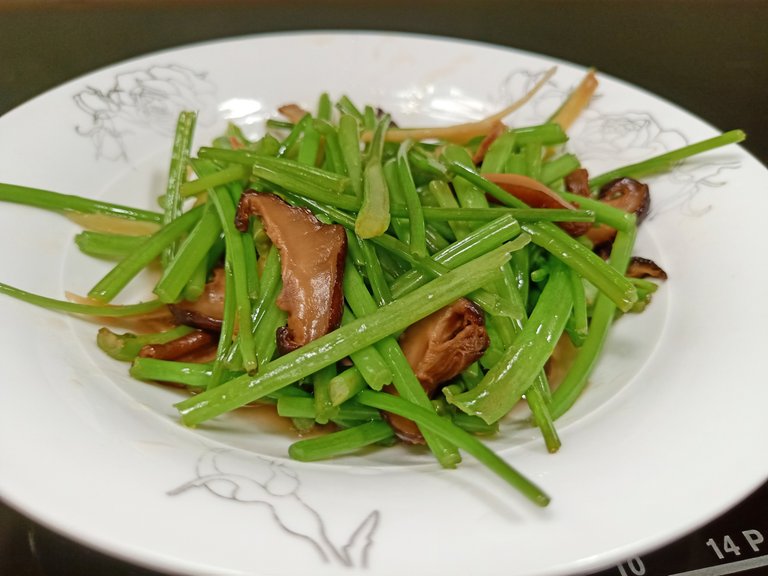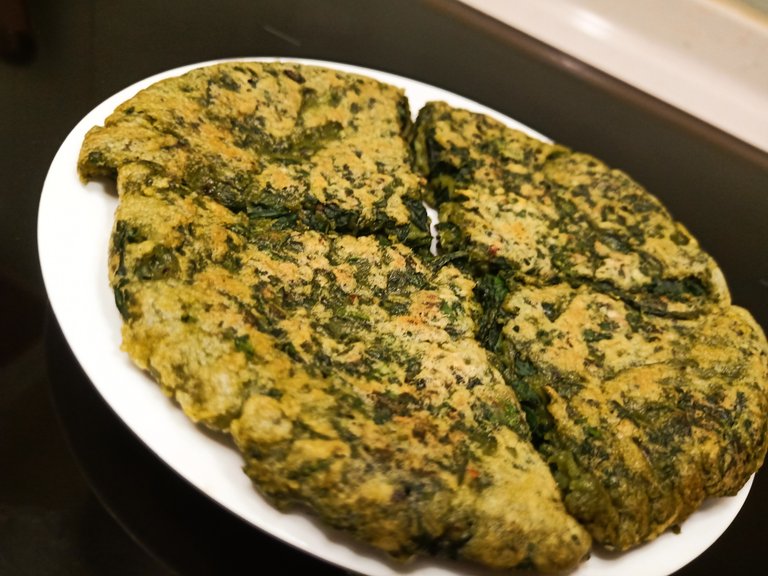 BAHASA
Kandungan Dan Manfaat Daun Ubi Untuk Kesehatan serta Efek Sampingnya
---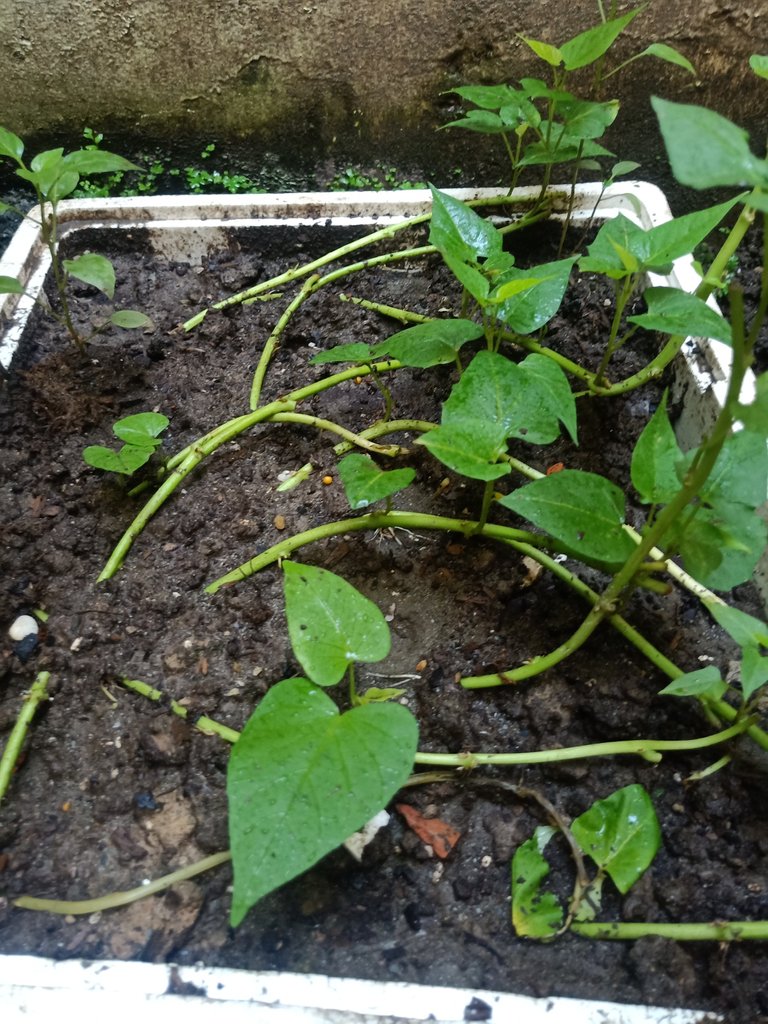 Ini sudah berlalu hampir 2 minggu sejak saya menanamnya pertama kali dan hari ini saya lihat daun ubi saya tumbuh sangat lebat. Daun ubi banyak dijual di pasar tradisional maupun pasar modern di Taiwan bahkan harganya juga patut diperhitungkan. Di negara asal saya Indonesia bahkan penduduknya tidak mengkonsumsi daun ubi ini, meskipun berlimpah dan hanya menjadi pakan ternak seperti sapi, lembu, kambing.
Saya pun mengetahui bahwa daun ubi bisa dijadikan menu makanan ketika tinggal di Taiwan. Masyarakat Taiwan membedakan daun ubi yang bisa dimakan adalah daun ubi yang khusus ditanam bukan untuk ditumbuhkan ubinya, karena sebagian besar percaya bahwa rasa dan khasiatnya akan berbeda dengan daun ubi yang tumbuh dengan umbinya. Orang Taiwan percaya bahwa mengkonsumsi daun ubi sangat baik bagi kesehatan terutama untuk kesehatan jantung, tapi saya belum memastikan secara ilmiah, sebentar kita bahas tentang ini dibagian bawah. Hampir setiap hari sayur daun ubi selalu tersaji di meja makan dan juga menjadi menu di banyak restaurant di Taiwan. Daun ubi biasa dimasak dengan ditumis menggunakan pilihan bawang putih saja atau jahe, atau dilain menu daun ubi cukup direbus kemudian dimix dengan bumbu bawang putih/ jahe muda mentah yang dicincang halus dipadu dengan kecap asin dari kacang kedelai, dan minyak zaitun.
Berikut langkah- langkah untuk menanam daun ubi: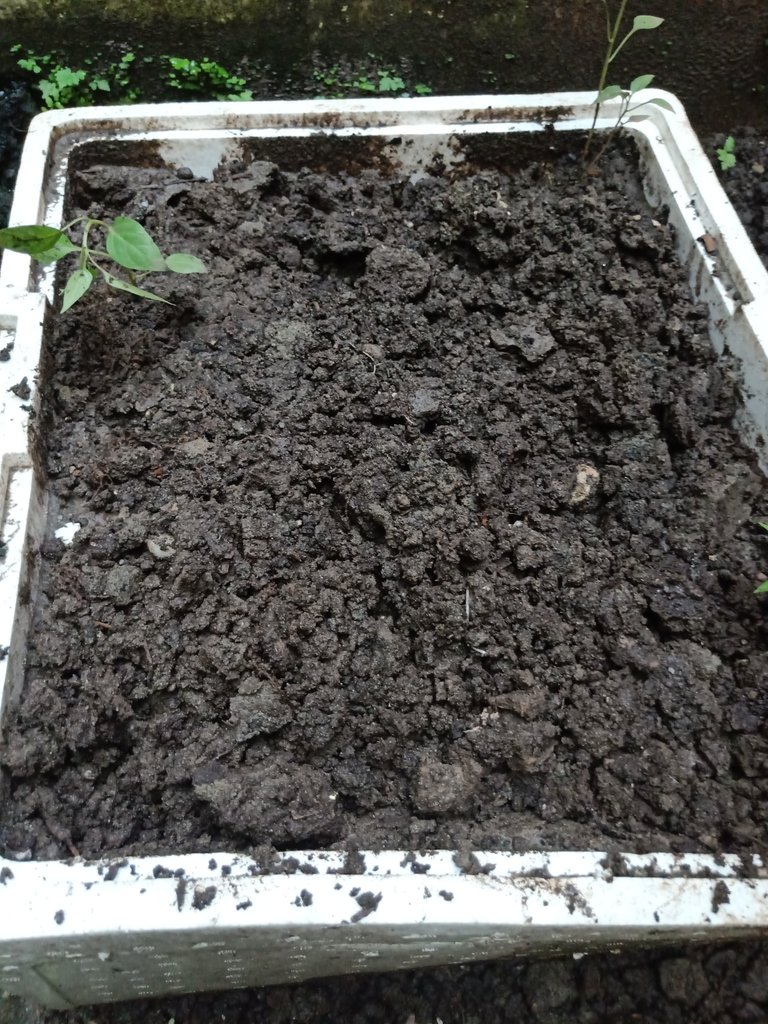 • Siapkan media tanam dengan tanah yang gembur.
---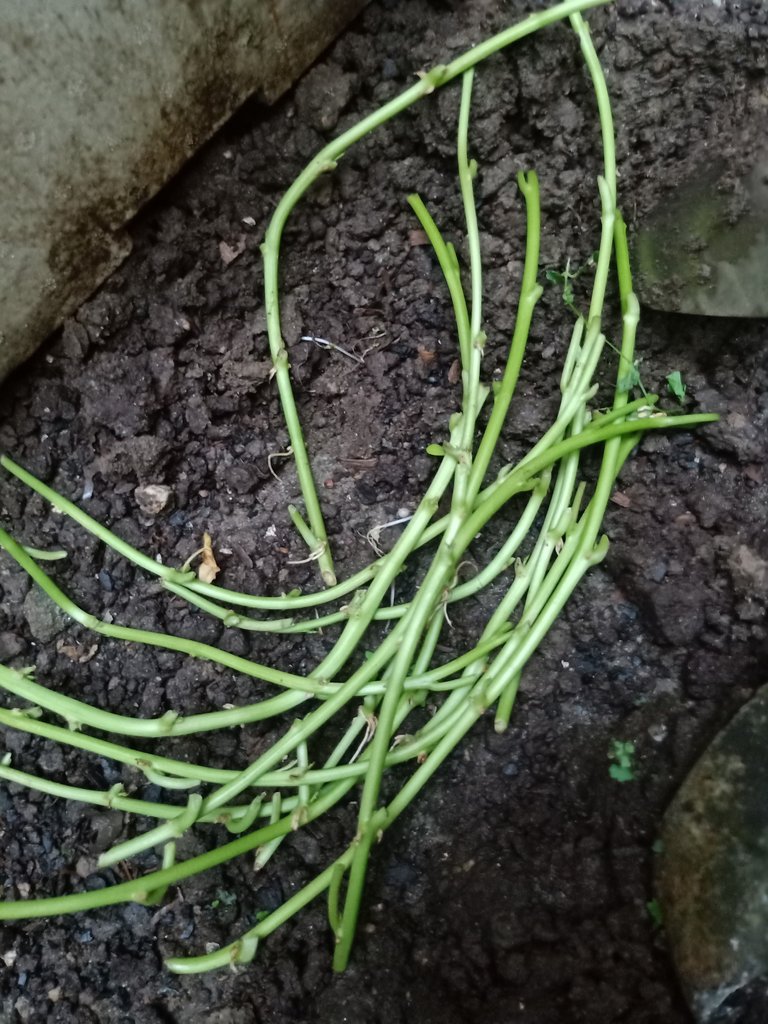 • Siapkan batang daun ubi yang akan ditanam.
---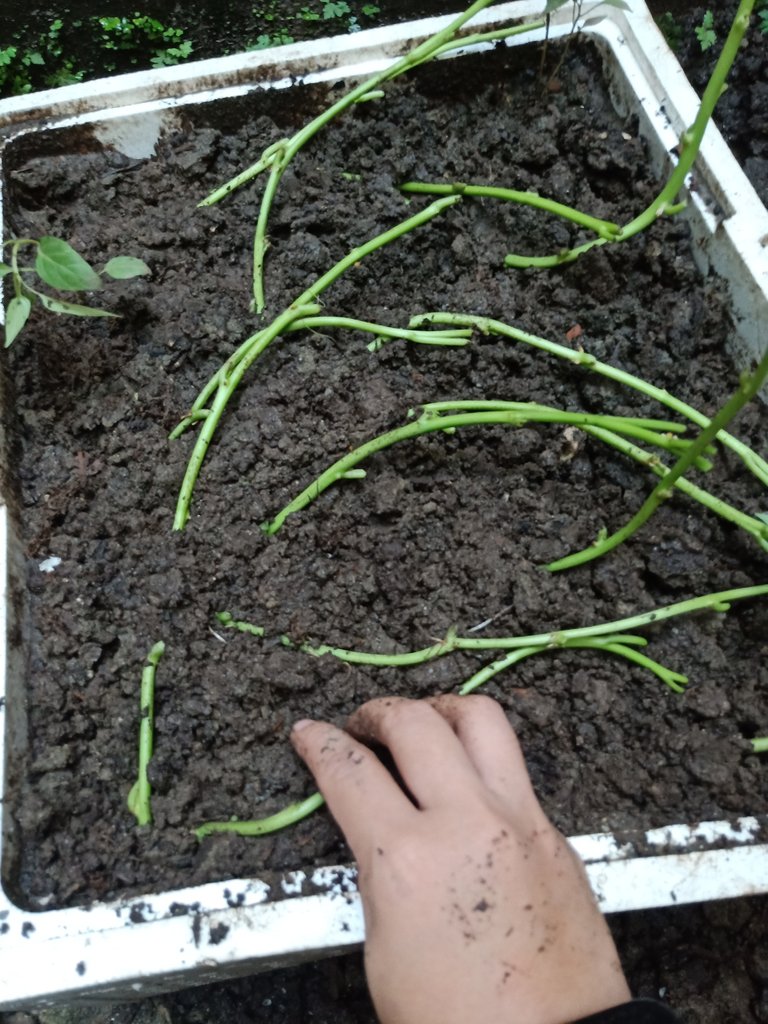 • Cukup tancapkan batang daun ubi dengan aturan jarak yang sesuai.
---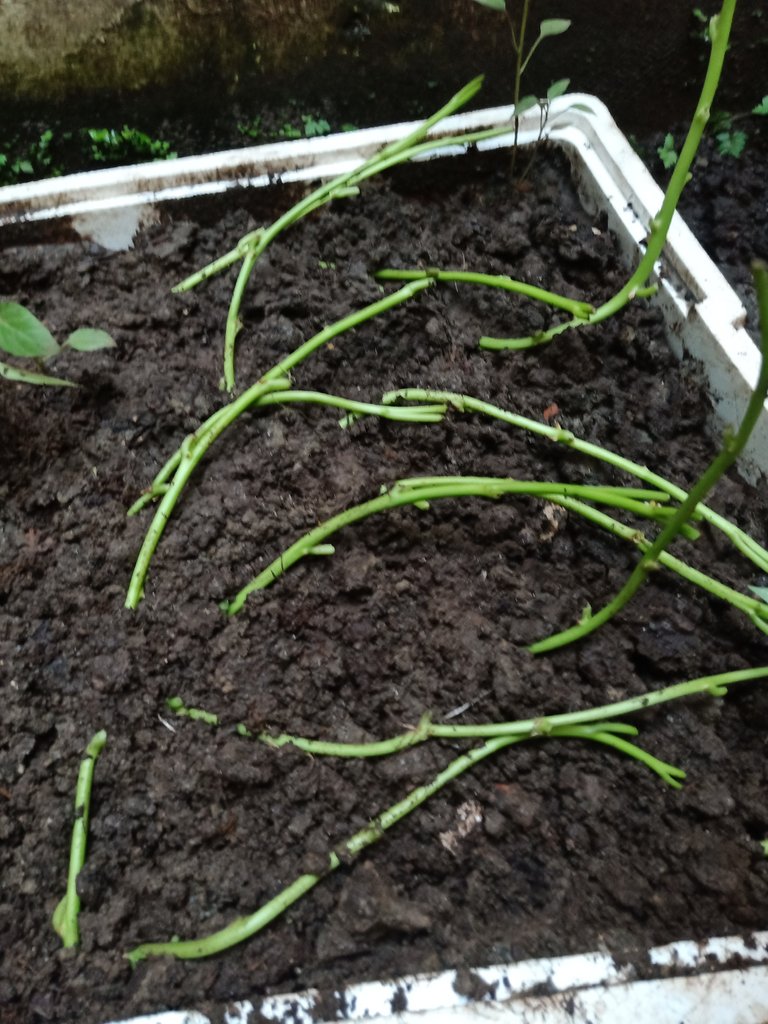 • Jaga tingkat kelembapan tanah dan tempatkan di ruang yang terjangkau sinar matahari.
Asal tanaman ubi jalar (Ipomoea batatas) berasal dari Amerika Selatan. Tanaman ini banyak dimanfaatkan untuk bahan pangan pada bagian ubinya, tapi juga pada daunnya. Daun ubi kaya akan zat antioksidan. Kandungan daun ubi antara lain vitamin A, vitamin B2, vitamin B9, dan vitamin C, serat, kalsium, zat besi, riboflavin, Folat, magnesium, kalium, mangan, tiamin, fosfor, senyawa lutein dan beta karoten.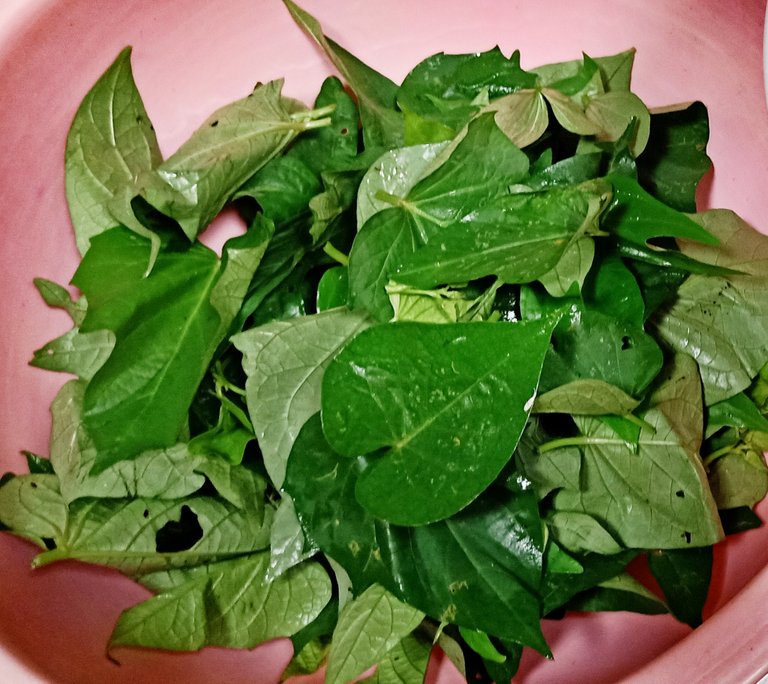 Manfaat daun ubi untuk kesehatan antara lain:
• Mengobati Demam Berdarah, yaitu dengan meningkatkan produksi trombosit di sumsum tulang belakang atau sel darah merah melalui kandungan asam folatnya, kandungan asam folat di dalam daun ubi adalah 20% dari kebutuhan harian manusia. Kandungan zat besi dalam daun ubi juga berperan meningkatkan sel darah merah dan menyeimbangkan kadar trombosit dalam darah.
• Menjaga kesehatan sistem pencernaan, 8% kandungan serat daun ubi bermanfaat untuk membantu melancarkan saluran cerna dan mencegah terjadinya konstipasi. Kandungan magnesium pada daun ubi juga bermanfaat untuk penderita maag atau gastritis karena mampu menetralisir asam lambung, melancarkan feses di dalam usus dan membantu proses sekresi.
• Makanan yang baik untuk mencegah diabetes, kandungan serat membutuhkan proses penyerapan dalam waktu yang lama. Sehingga menyebabkan tubuh tidak dengan cepat melakukan penyerapan glukosa, dan kadar glukosa dalam darah dapat dikontrol.
• Untuk kesehatan mata, kandungan vitamin A, lutein dan beta karoten sangat baik untuk menjaga kesehatan mata. Mencegah berbagai penyakit mata seperti degenerasi makula (gangguan menurunnya kualitas penglihatan akibat kerusakan pada makula bagian tengah retina), xeroftalmia (keadaan bola mata yang kering, kornea mengeras, dan terjadi pembengkakan pada kelopak mata), dan katarak (kondisi lensa mata yang keruh dan bisa menyebabkan kebutaan).
• Meningkatkan sistem imunitas,
Kandungan vitamin A dan C berfungsi sebagai penangkal zat radikal bebas. Beta karoten sebagai sumber utama vitamin A berperan sebagai antioksidan alami. Beta karoten juga bersifat anti karsinogenik dan anti inflamasi yang bisa mencegah penurunan fungsi otak dan meningkatkan sistem imun tubuh.
• Untuk kesehatan ibu hamil, kandungan asam folat dalam daun ubi sangat baik untuk ibu hamil dan janin. Asam folat ini membantu produksi sel darah merah yang berfungsi mengangkut nutrisi dan oksigen pada tubuh janin dari plasenta ibu. Kekurangan asam folat pada ibu hamil bisa menyebabkan Anemia dan Spina Bifida (Penyakit yang menyerang tabung saraf bagian dari embrio di mana tulang belakang dan otak janin berkembang), juga mencegah cacat lahir.
• Menjaga kesehatan jantung dan pembuluh darah, ternyata yang dipercaya oleh masyarakat Taiwan untuk manfaat mengkonsumsi daun ubi terbukti secara ilmiah. Kandungan Kalium pada daun ubi berfungsi mencegah aterosklerosis, penyakit jantung koroner, gagal jantung kongestif (suatu gangguan jantung yang tidak mampu memompa cukup darah ke seluruh organ tubuh) dan stroke. Vitamin B1 atau Tiamin berfungsi memproduksi neurotransmiter asetilkolin yang berperan mengatur detak jantung.
• Menjaga kesehatan kulit, beta karoten dan vitamin A bermanfaat mencegah kerusakan sel-sel kulit yang dapat berisiko terjadinya penyakit kanker kulit. Dan vitamin C berfungsi sebagai antioksidan yang baik bagi metabolisme kulit, mencegah kerusakan sel kulit akibat radikal bebas, memproduksi kolagen, melindungi kulit dari paparan sinar UV dan mencegah penuaan dini.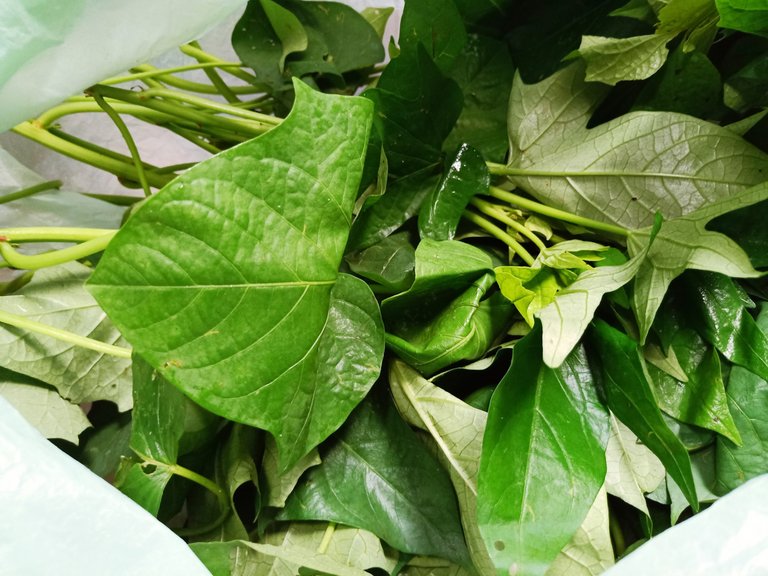 Selain bermanfaat untuk kesehatan ada efek samping juga yang harus diperhatikan dari mengkonsumsi daun ubi. Yang perlu digaris bawahi bahwa segala sesuatu yang berlebihan akan membawa dampak yang kurang baik bagi kesehatan. Berikut adalah efek samping dari mengkonsumsi daun ubi:
• Berbahaya bagi penderita hipertensi, berbahaya bukan berarti tidak boleh mengkonsumsi daun ubi karena manfaat daun ubi sendiri bisa menjaga kesehatan jantung. Artinya boleh dikonsumsi oleh penderita hipertensi asal sesuai porsi dan tidak dalam waktu yang berdekatan, karena kandungan mineral yang tinggi dalam daun ubi berisiko menumpuk pada pembuluh darah.
• Bisa menyebabkan mual dan muntah, Vitamin A dalam daun ubi bermanfaat banyak bagi kesehatan, tapi jika dikonsumsi terus menerus akan menyebabkan kelebihan Vitamin A dalam tubuh. Vitamin A sendiri termasuk salah satu vitamin yang larut dalam lemak jadi Membutuhkan waktu sedikit lebih lama untuk dicerna tubuh. Jika kelebihan Vitamin A akan menyebabkan gangguan kesehatan seperti mual, muntah dan sakit kepala.
Demikian artikel saya tentang manfaat daun ubi untuk kesehatan. Semoga bermanfaat. 😉