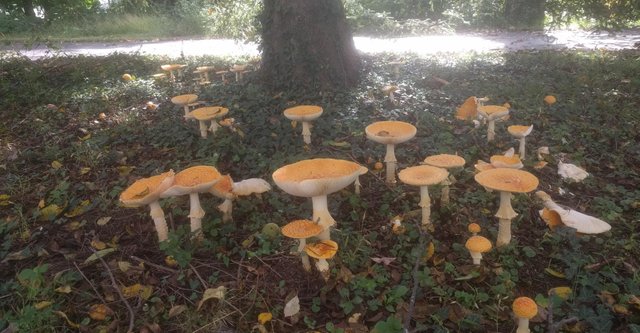 ---
What on earth is an ecoVillage? My fantasy is of a group of people with an array of cultural backgrounds, interests, talents, skills, and views all living in proximity (but not too close!), sharing the tasks of communal needs, and jumping in to help if someone is floundering on a personal level. When I am reminded of the strife that exists in my extended family alone however, I wonder if it could ever work. Then I remember that people coming together for a common cause can do wondrous things.
I have no idea how an ecoVillage would be structured politically or socially, so I choose to answer this question with three tangible components that I feel are fast becoming things of the past but are absolutely necessary to provide us with any kind of future. These presuppose a whole lot of cooperation among the members of the community.
First, I would like to see an ecoVillage contain a library, maintained by a council of librarian-minded people. Especially important is an extensive medical library providing information from the broadest of possible medical modalities, including pharmacological. Hopefully most of the books would be either donated or purchased from thrift stores, yard sales, flea markets and the like. Persons coming to join the community could donate books (I have so many books!), culled first by the librarians.
Another very important thing to me, and related to the first, is that the community would provide opportunities for education to its members, especially the young. Unfortunately, in order to protect the children from kidnapping by child "protective" services, any school would need to be readying the youngest of its students to pass any standardized tests and meet any requirements that either are mandated or could be mandated by law to be considered an allowable home school. The remaining curriculum would be up to the fancies of the community members who choose to be educators, with input from the community. This education would continue after "graduation" with healers training the next batch of healers, teachers teaching the next batch of teachers, cooks training cooks and so on. And I would love to teach math! I love math and I miss teaching it.
Third, I believe any successful community would need to provide a healing space, perhaps electricity-free, but definitely no cell phones or computers allowed on premises. A few of the aspects I would like to see in this healing space are a garden, a green house for the winter months, natural water for swimming, and some larger rooms for gatherings. It would be staffed by a council of healers who are either already versed in or willing to do research about treatments for all types of ailments. Their duties would include both purchasing and foraging for medicinal herbs, preparing these medicinal substances for use, and storing and dispensing them as needed to members of the community. We can and must start healing ourselves because modern "medicine" has made a terrible mess of things.
Those are the top three for me. I assume I would be able to continue to eat the way I eat, make music among friends, participate in theater, and live among some creatures that are non-human. I assume too that there would be some fierce and fabulous food production by and for the community. I myself would need my own personal and ample space!!! I hope there would be little need for laws and the meting out of justice.
I heard this somewhere today, and it floored me:
Do not believe predictions that do not empower you.
I kind of prefer it this way:
Believe only predictions that empower you.
---
This is my entry to https://steempeak.com/ecotrain/@ecotrain/ecotrain-qotw-75-steem-in-prizes-what-3-things-are-most-important-to-you-in-the-eco-village-of-tomorrow.
The image is mine, of a tiny ecovillage on my property.
---

---