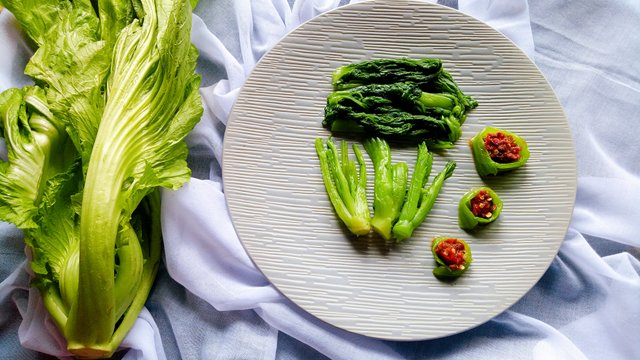 What vegetables did you eat today to make you
healthier and happier?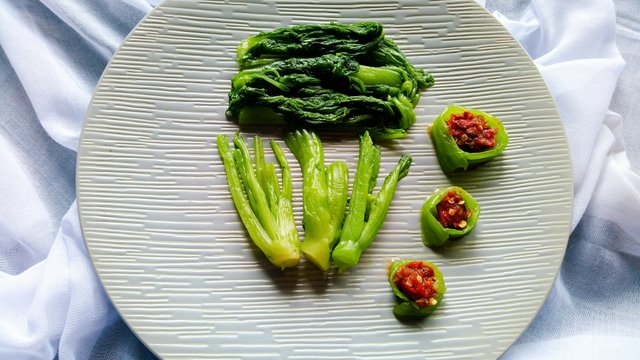 For many people, eating vegetables may not make them happy at all, but for those who like vegetables, vegetables make a happier day.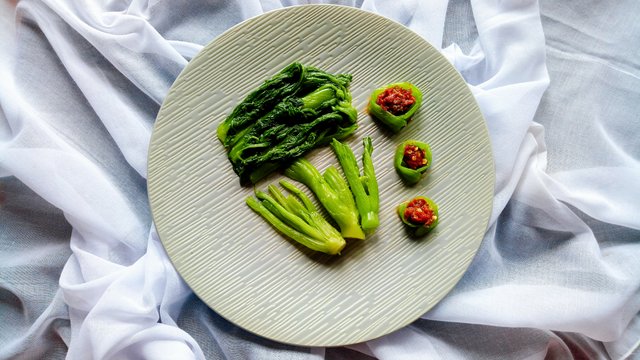 So, today I served bright vegetables at the dining table. In Indonesia we really do not know Salad like in general. But we usually boil the green vegetables and serve them with "SAMBAL" a.k.a chili paste.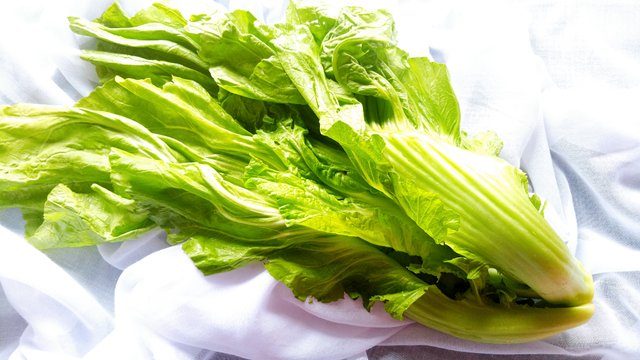 ---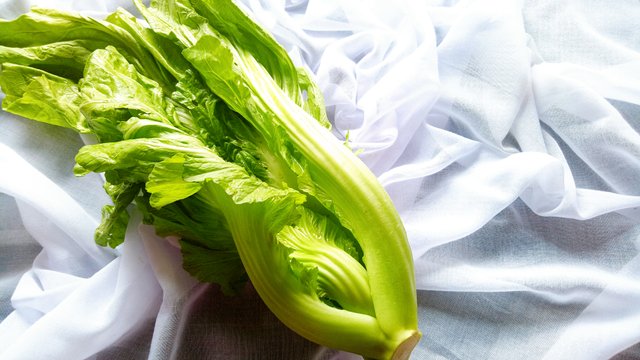 Look at these Mustard Greens! So beautiful! I always fall in love with vegetables.
---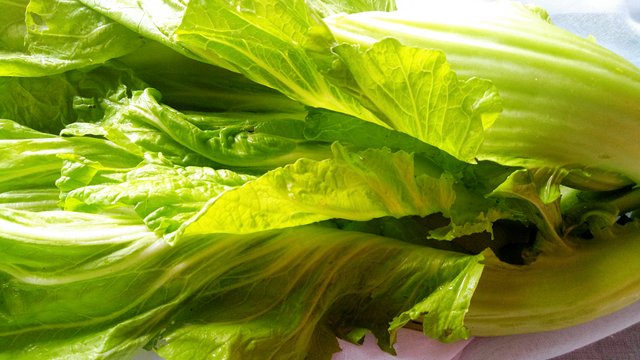 Look at the leaves. We can imagine the crispy part.
So to consume Mustard Greens, I only boil for a while.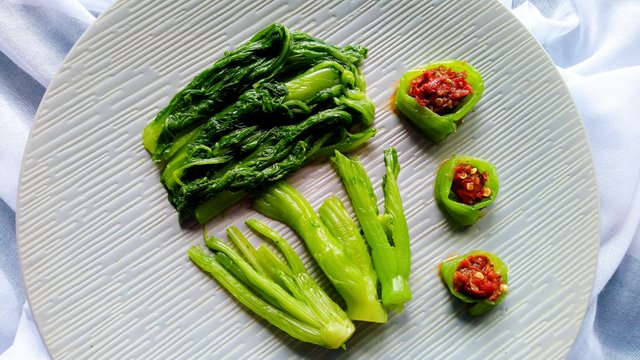 ---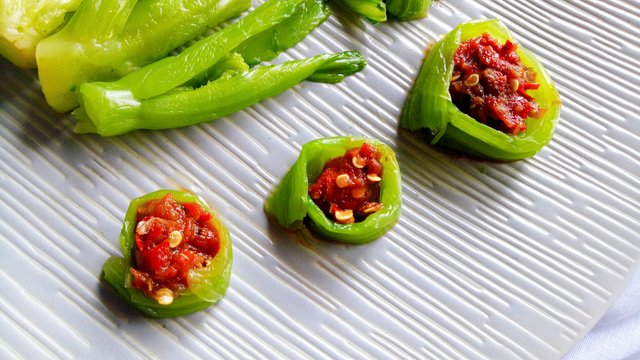 We can also consume Boiled Mustard Greens with warm rice.
Mustard Greens are like any other vegetable that is rich in benefits.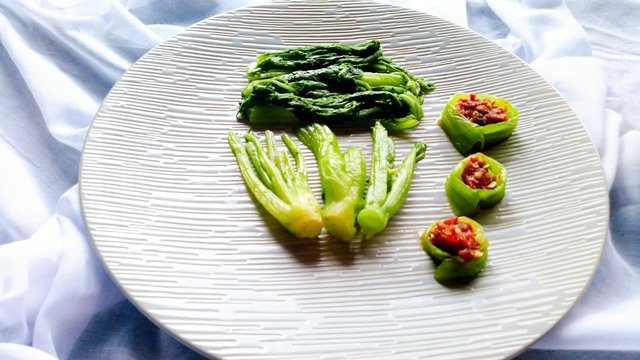 Mustard greens are packed with energy-boosting, heart-healthy, disease-fighting nutrients.
These greens are a delicious source of calcium, magnesium, folic acid and vitamin K, important for bone health.
As their name implies, mustard greens are the leaves of the mustard plant, a cruciferous vegetable, along with kale, brussels sprouts, broccoli, and cauliflower.
Studies have shown that, in addition to containing loads of antioxidants and minerals, mustard greens are powerful cancer fighters thanks to glucosinolate, a plant chemical that has anti-cancer properties (it also gives cruciferous vegetables their delicious bitter quality).
Mustard greens are also associated with lower cholesterol, healthy skin and hair, and boosted immunity, thanks to their high levels of vitamins K and C.
Via Clean Plates
---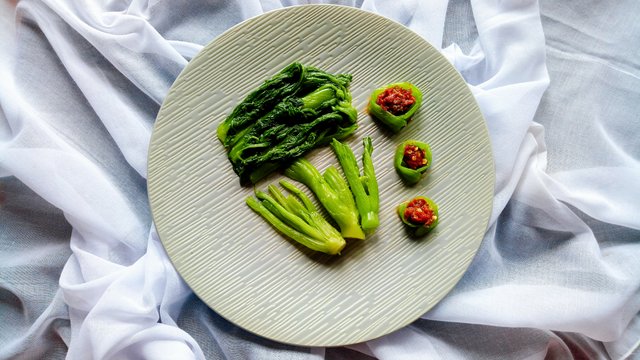 Indeed, the taste of Mustard Greens is a little bitter. But with the spicy sauce, it will cover up the bitter taste
Hope you can be happy by watching my food photography today!
Enjoy My Post and Have A Great Day!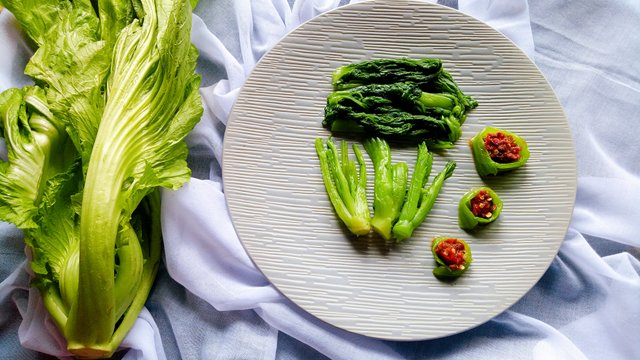 ---
---
Follow my other social media:
---
Please see my others foodie topic:
Enjoy Sunday With Local Dishes at Alif Kuliner: https://steemit.com/travelfeed/@anggreklestari/enjoy-sunday-with-local-dishes-at-alif-kuliner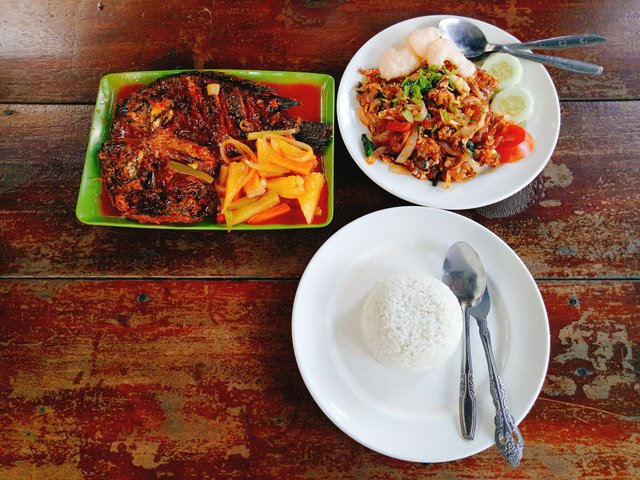 [Video Tutorial] How To Make Homemade Tofu: https://steemit.com/dtube/@anggreklestari/l7rru9tbrid