Hello hive friends!
Egg curry is a popular side dish made with boiled eggs cooked in onion tomato gravy. This Punjabi style egg curry is flavorful, delicious and goes well with roti, naan, paratha or rice.
I made this egg curry for my mother. They had to eat some good dinner.My grandmother taught me how to make this
I took this photo from my mobile Samsung S20fe and my mother helped with it for my hive blogs.
All photos were taken with Samsung S20 FE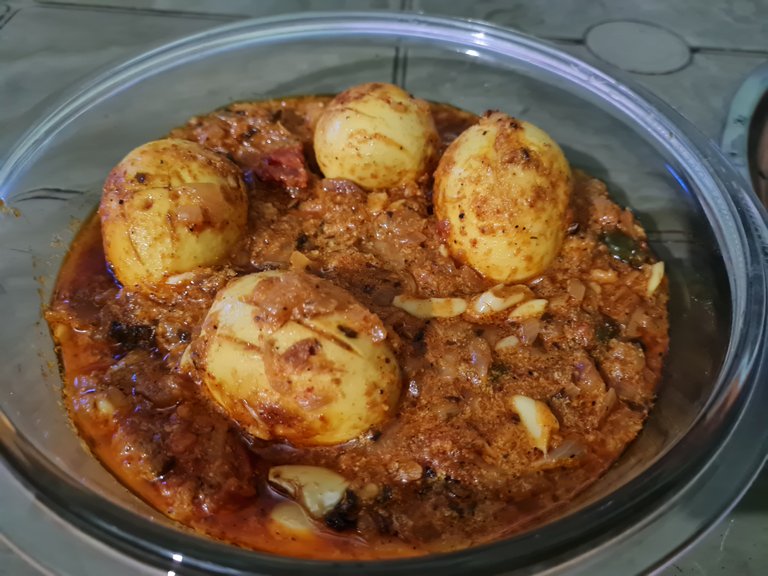 Using grinding stone ( its is known as "sil-batta"in India)
stone helps crush and grind ingredients effectively. Crushing ginger, garlic, and other spices using stone mortar and pestle expel all the essential oils and real flavour of the food so users can absorb most of the nutrition in these foods.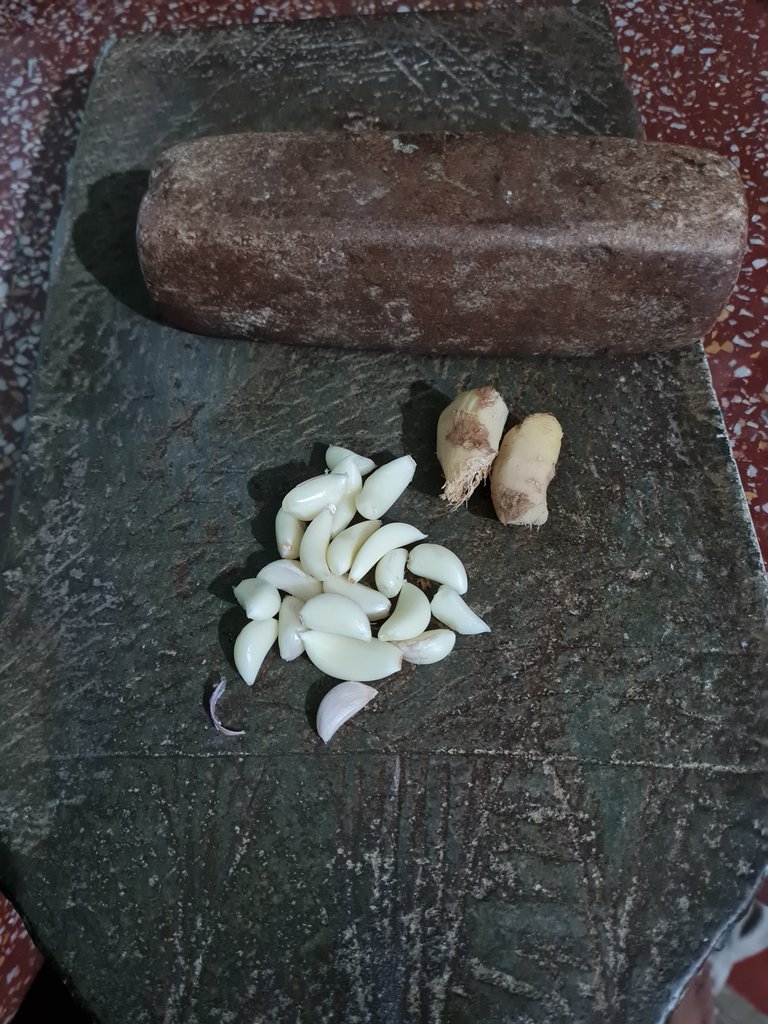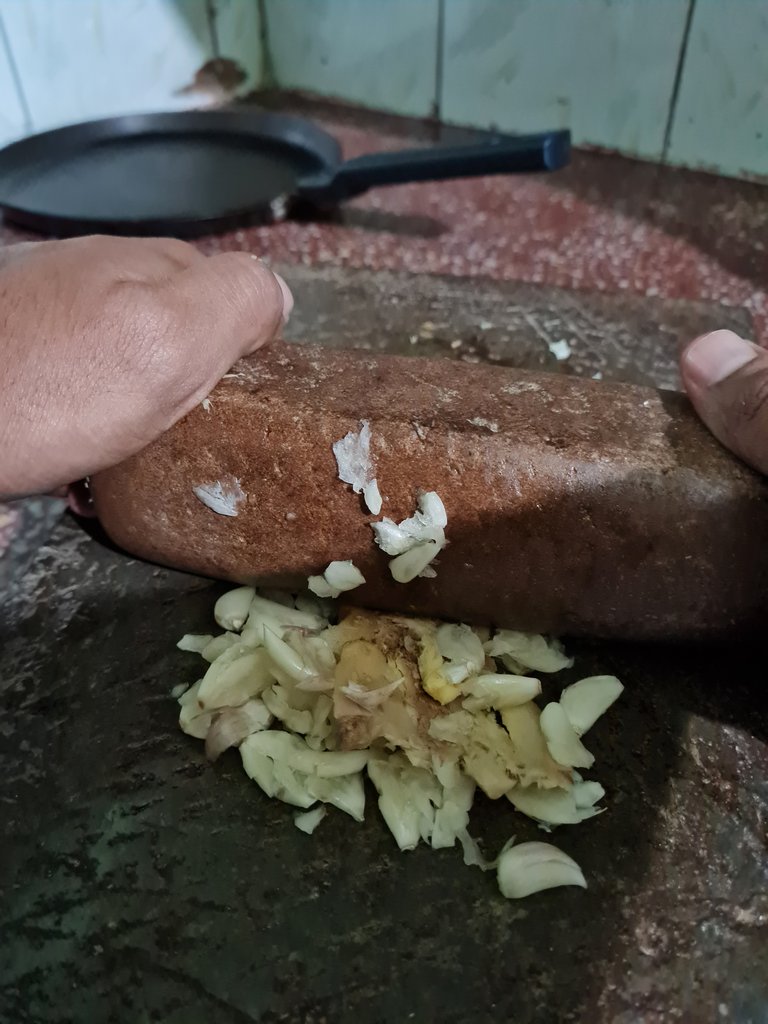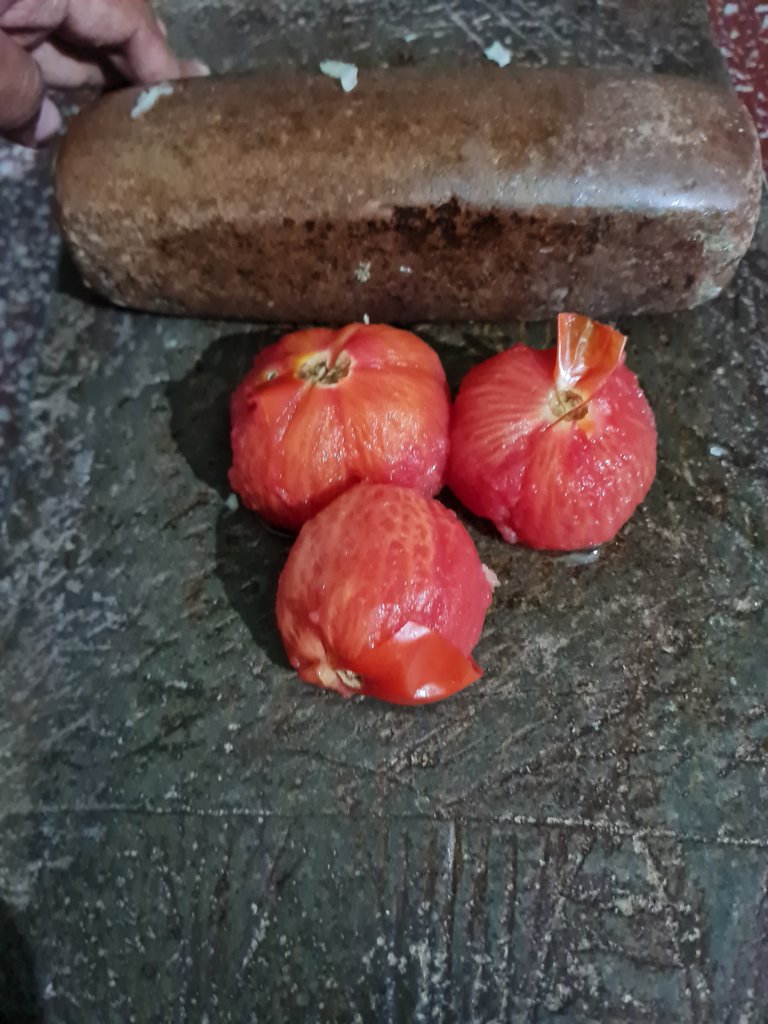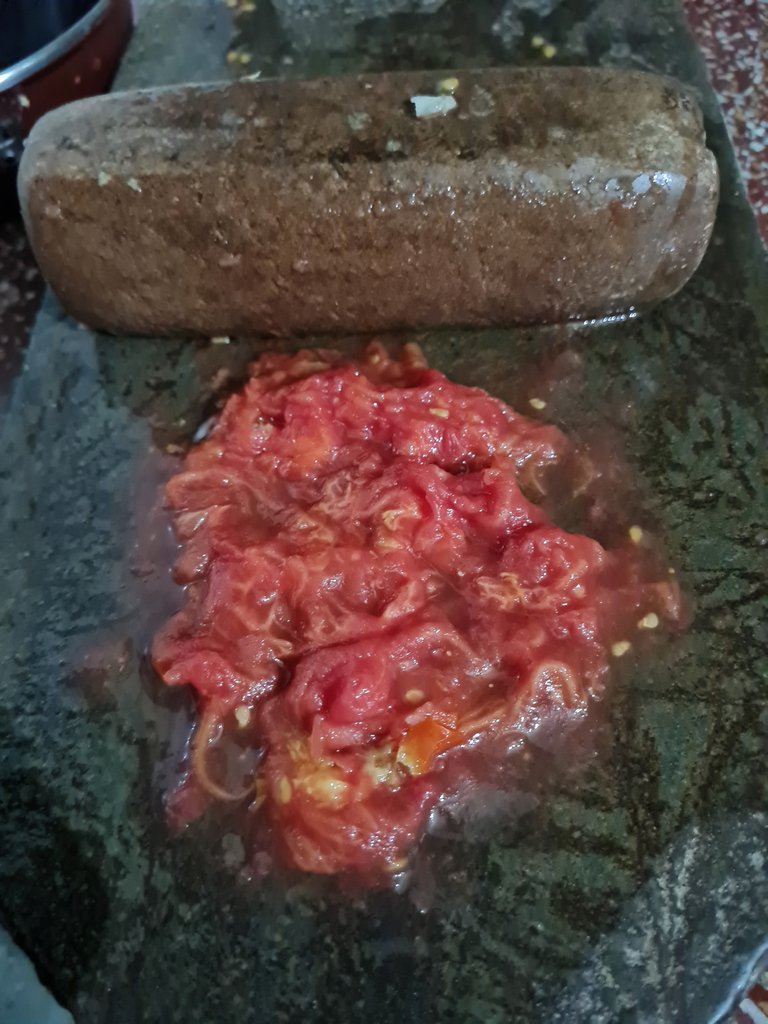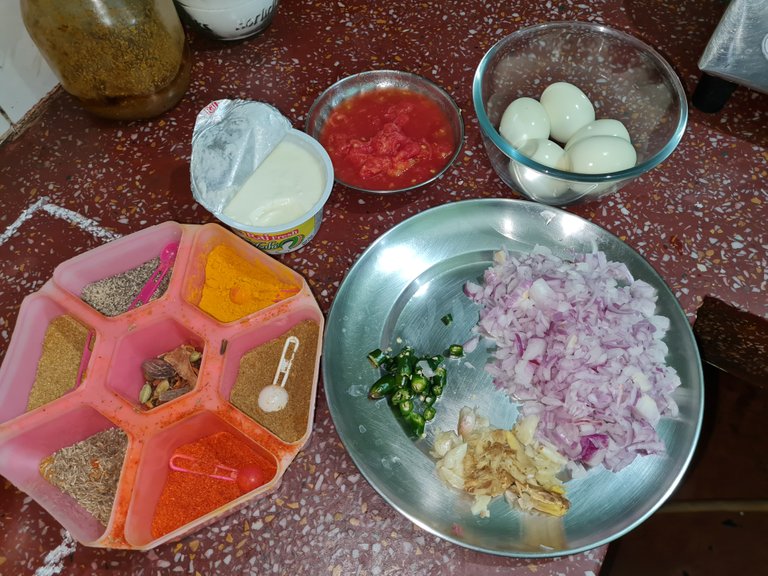 Ingredients for Restaurant Style Egg Gravy:
Boiled and shelled eggs- 5
Turmeric Powder- 1/4 tsp
Red Chilli Powder- 1/4 tsp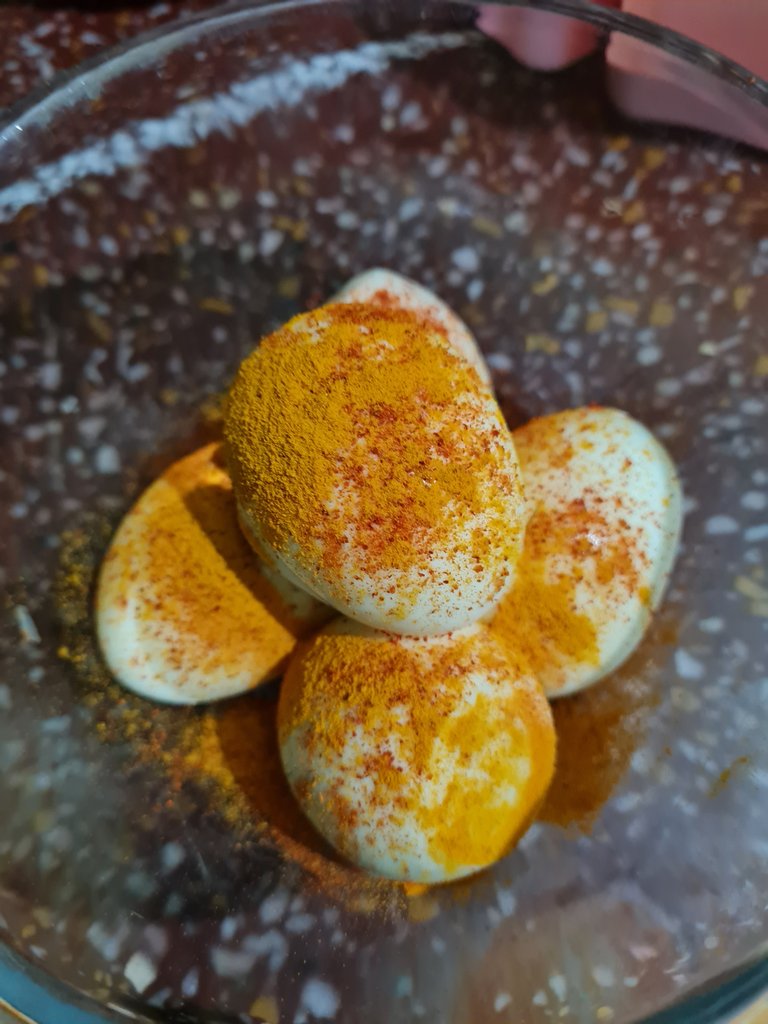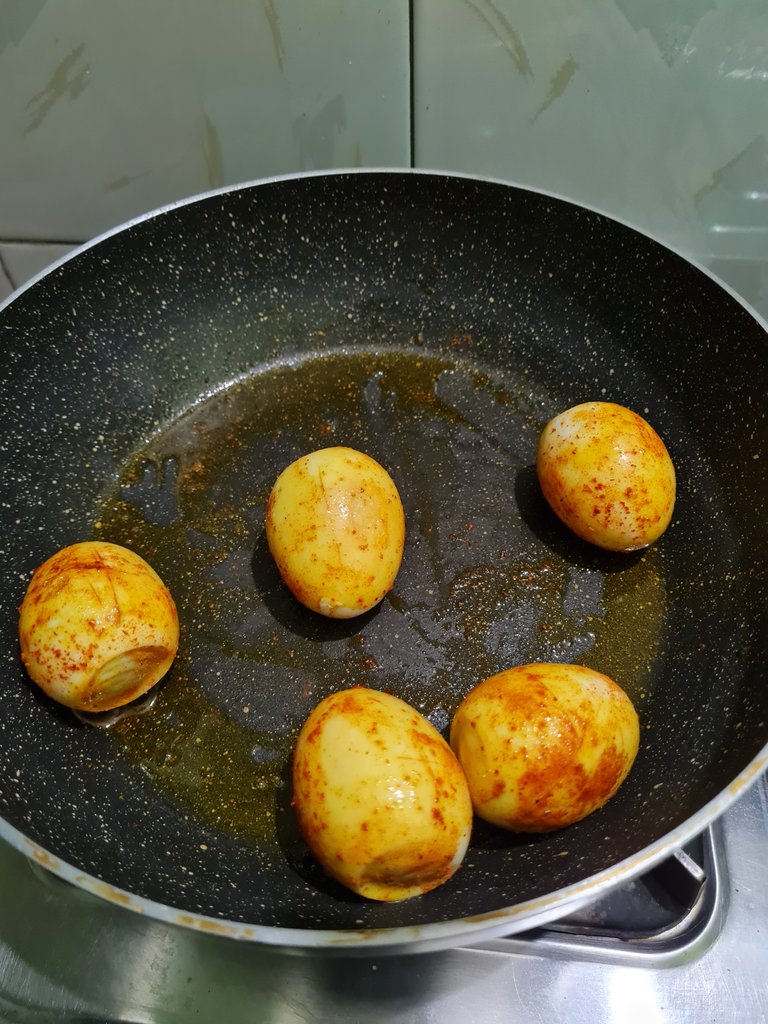 Cumin seeds- 1 tsp
Green Chillies, chopped- 1-2
Onions, fine chopped- 2 medium (total around 150 gms)
Ginger, crushed- 1.5 tsp
Garlic, crushed- 2 tsp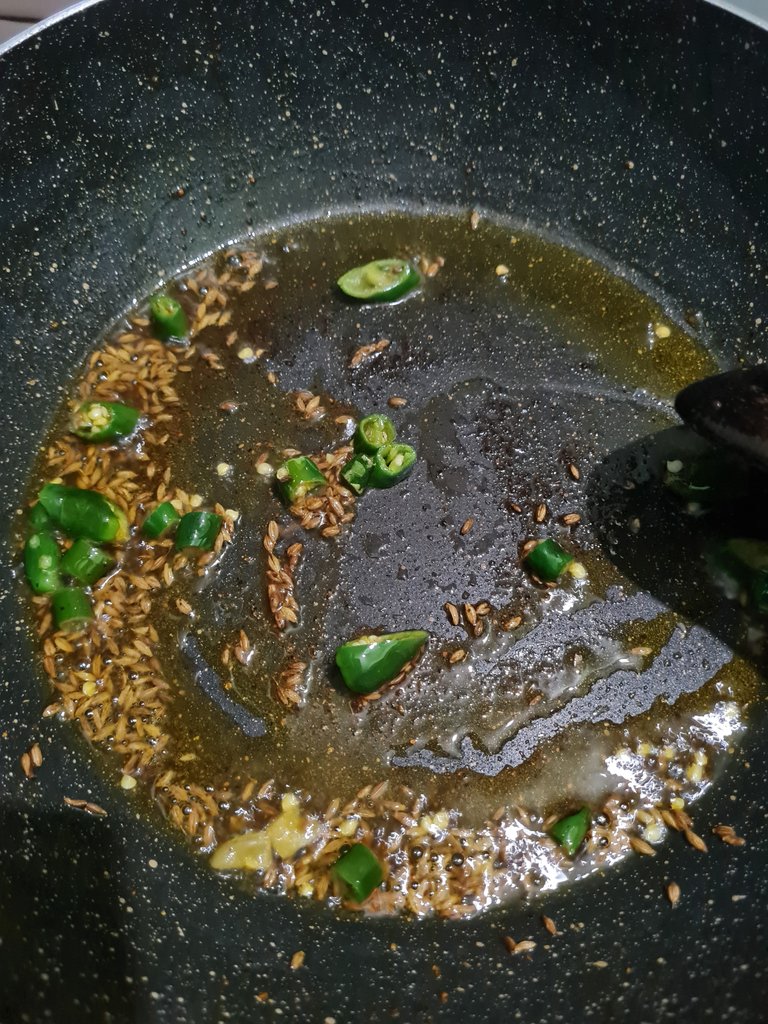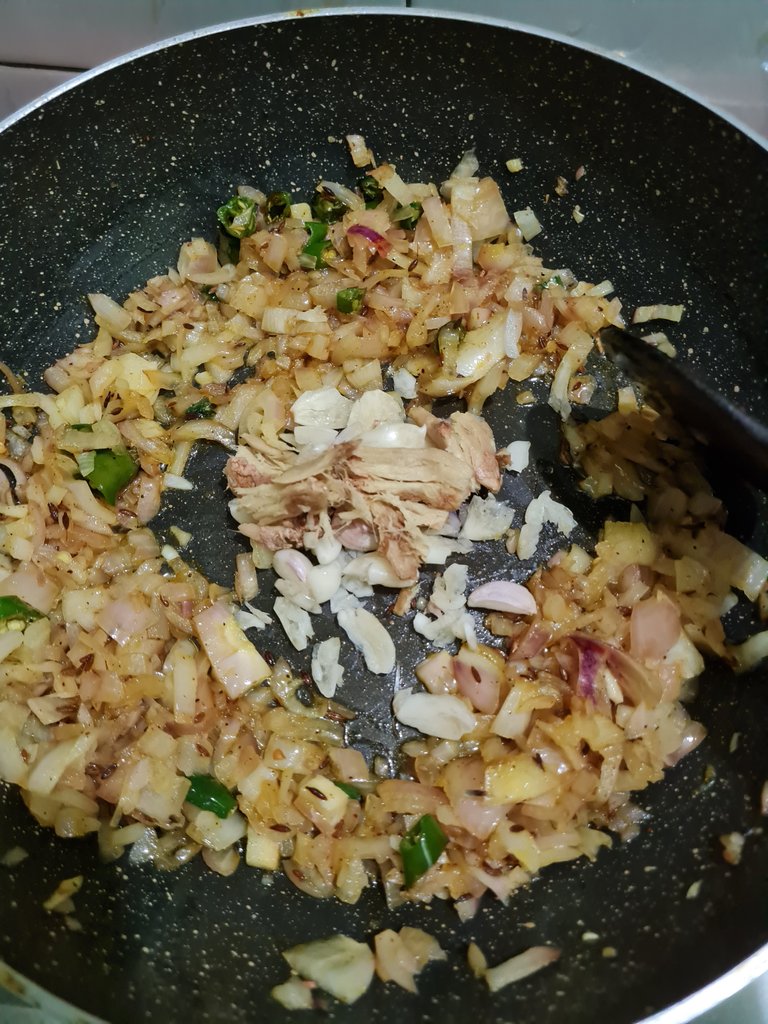 Curd/Yogurt Spice Mix:
Whisked Curd/Yogurt- 4 tbsp
Turmeric Powder- 1/4 tsp
Red Chilli Powder- 1 tsp
Coriander Powder- 1 tsp
Garam Masala Powder- 1/2 tsp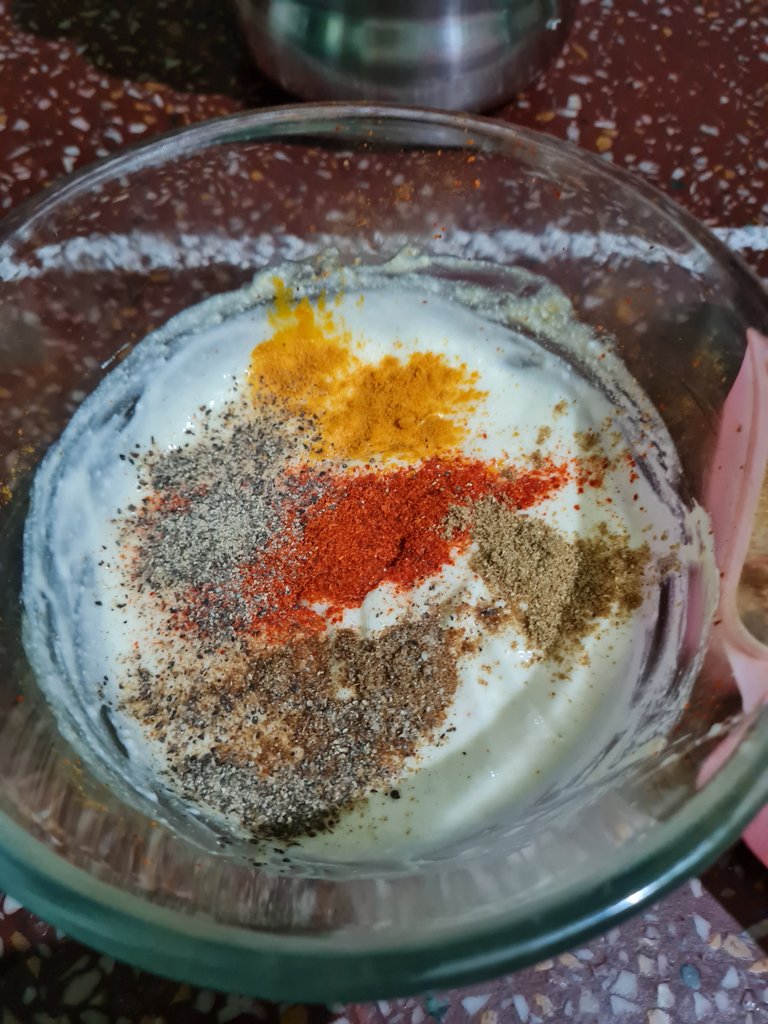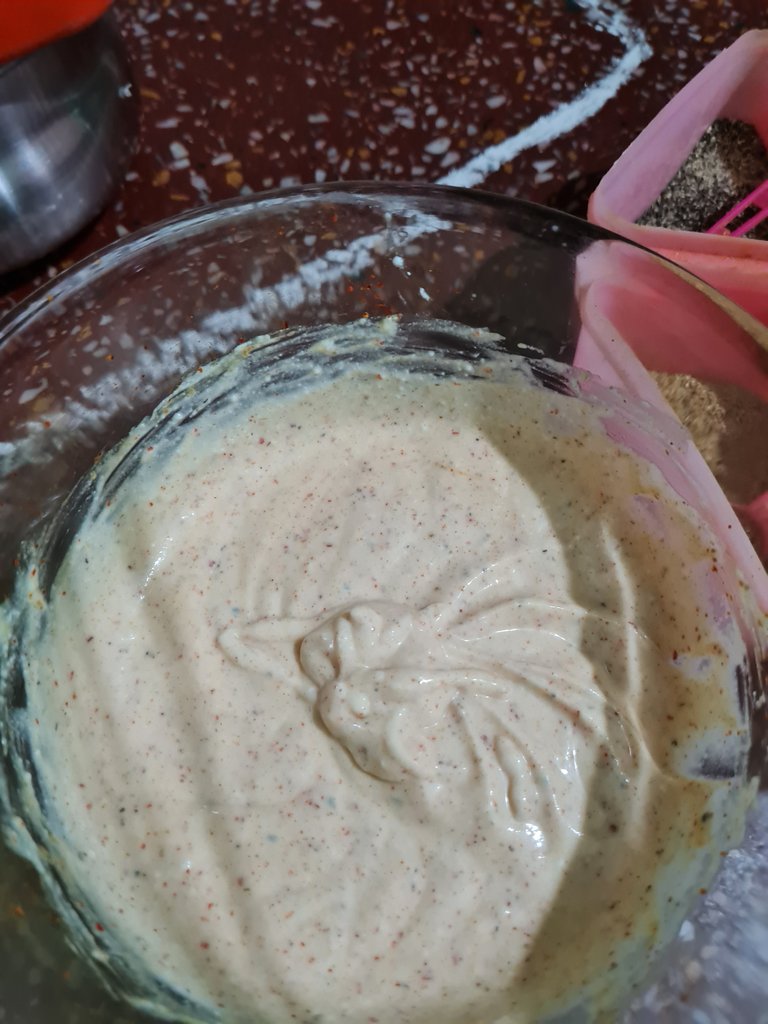 Tomato Purée- 5 tbsp
Kasuri Methi (Fenugreek leaves), roasted and crushed- 1 tsp
Salt- 1 tsp
Refined Oil- 3 tbsp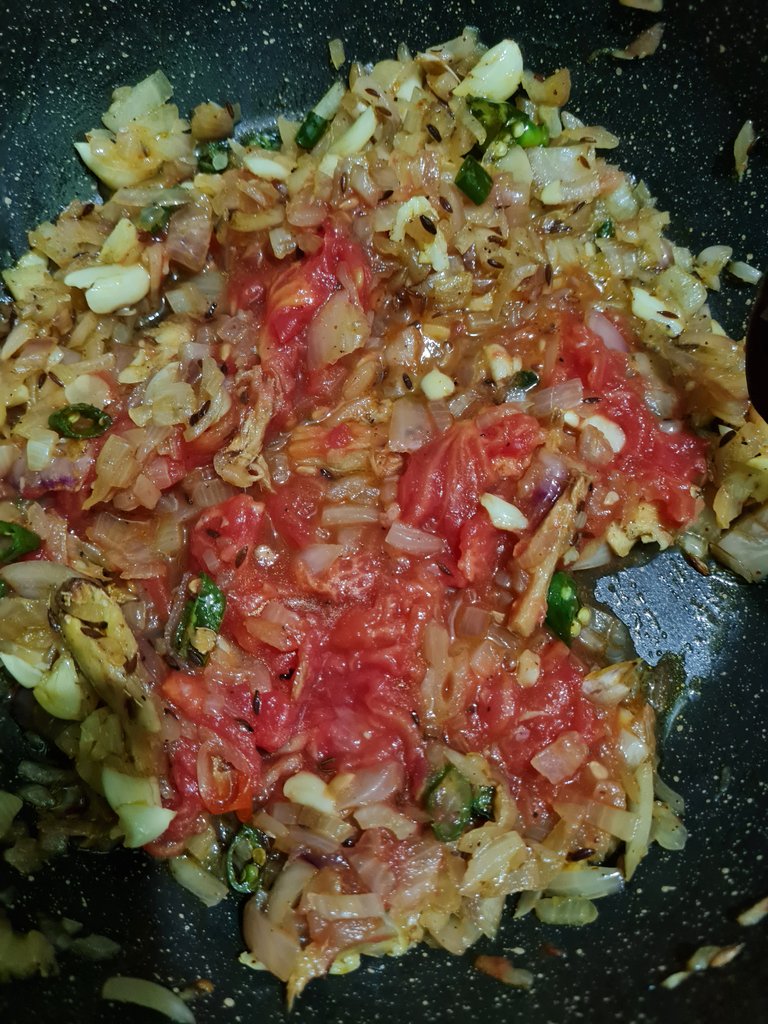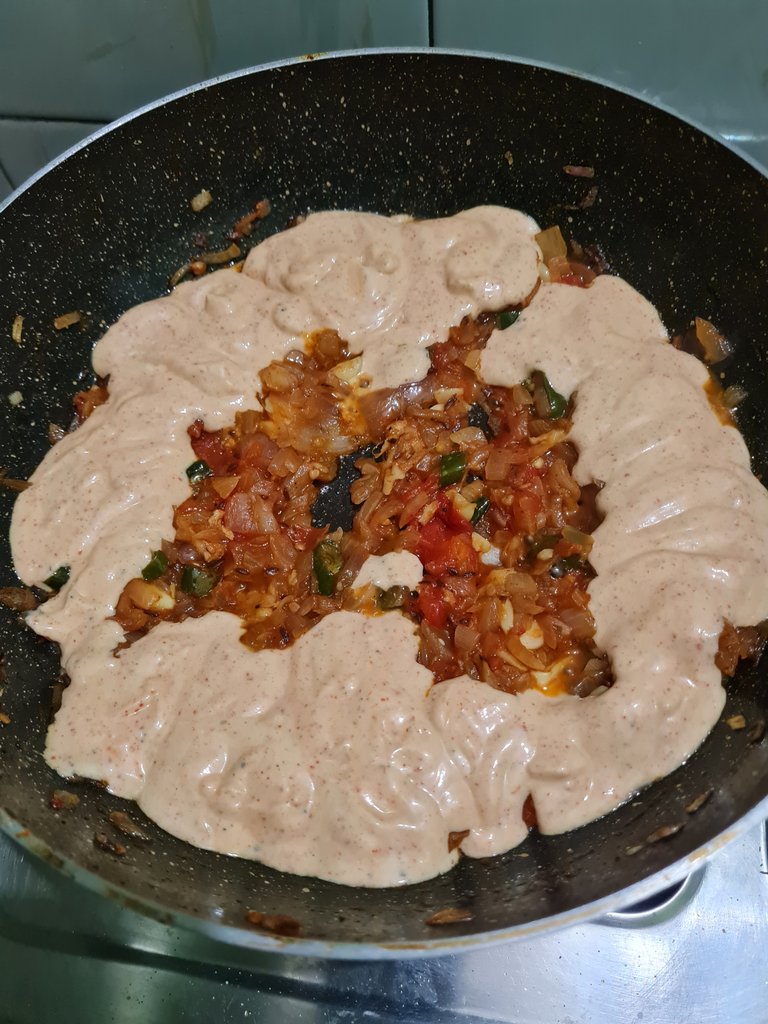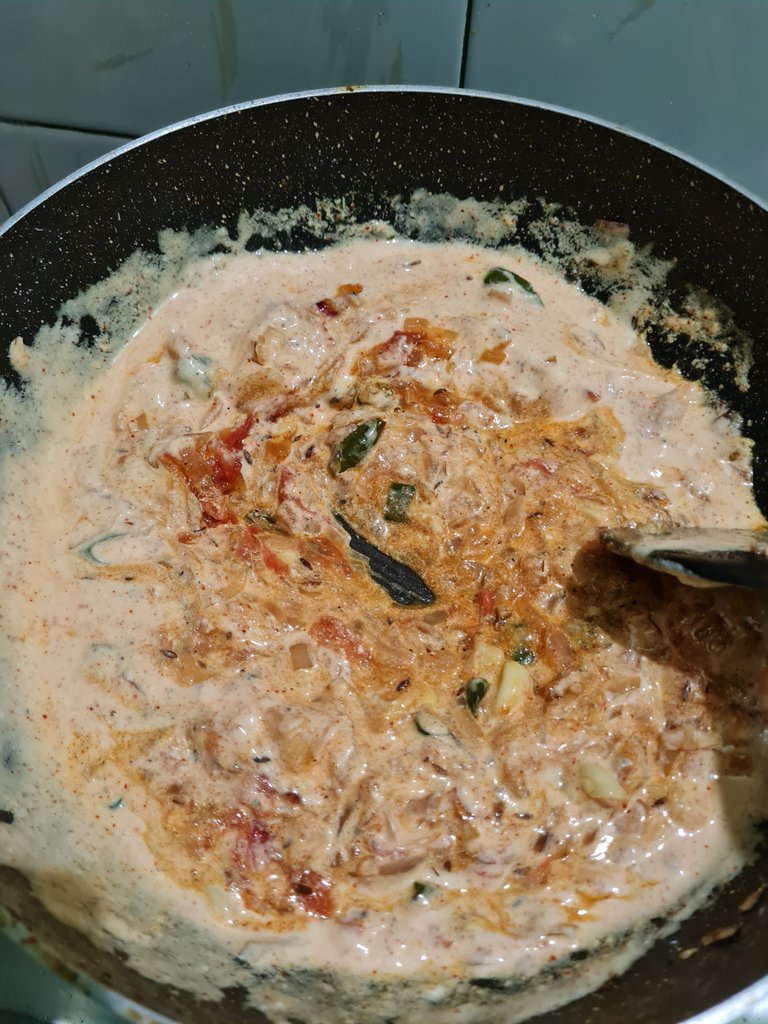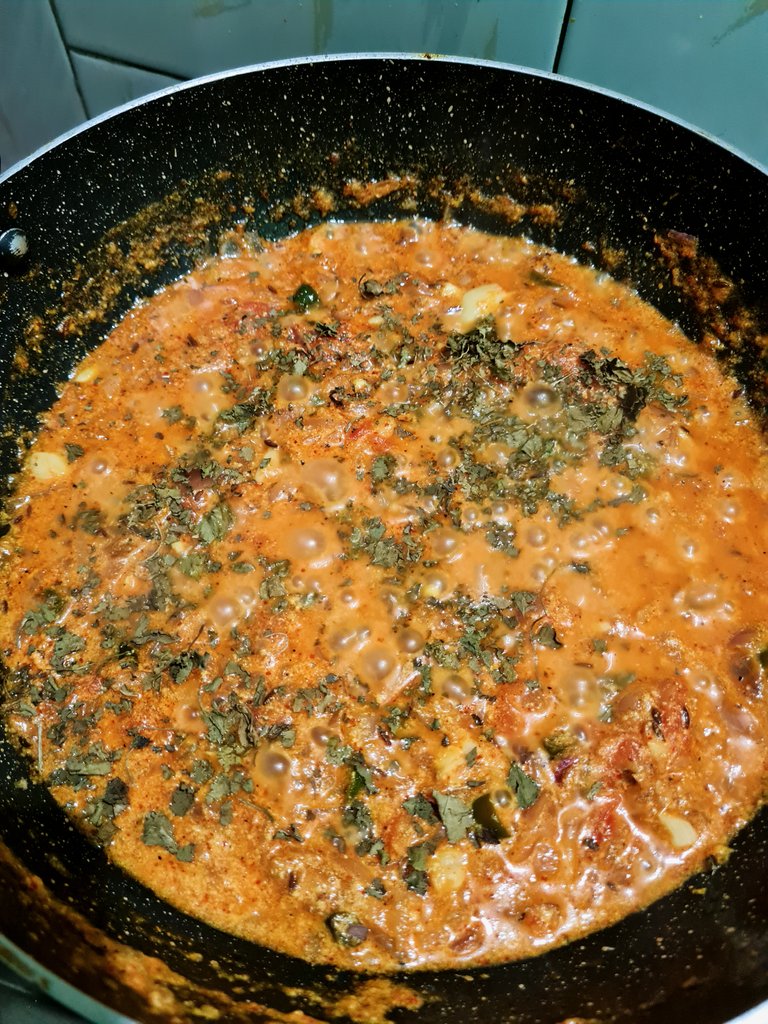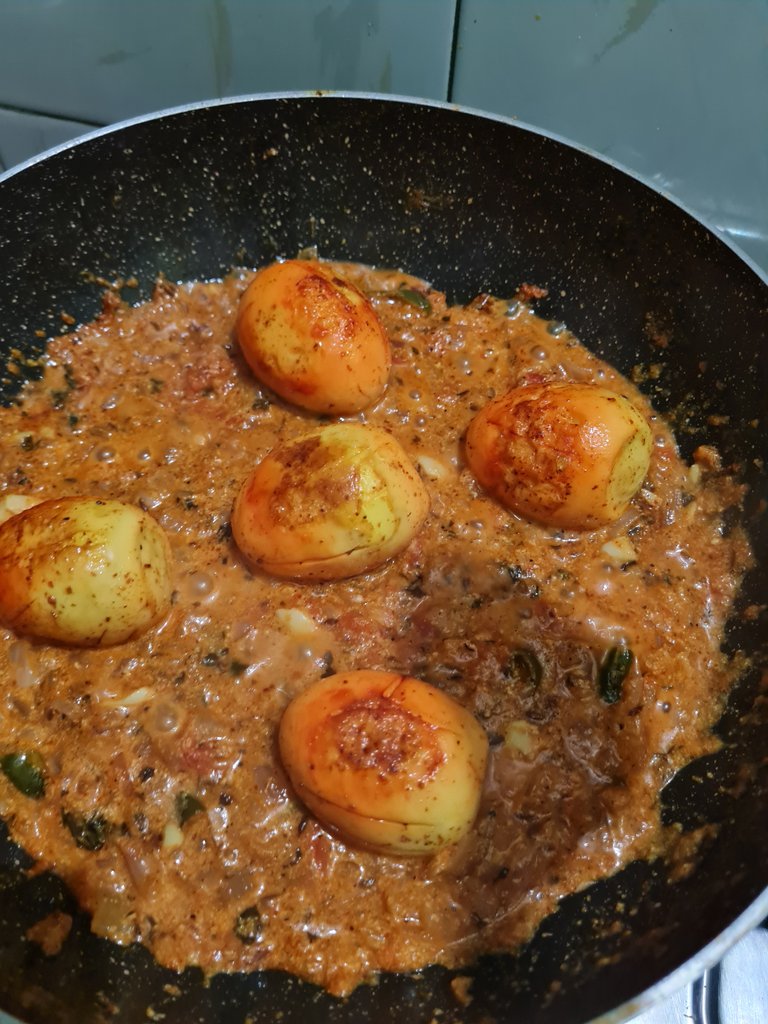 Preparation:
Boil and shell the eggs. Add the turmeric and red chilli powder and mix it to coat the eggs.
Now take a pan and fry the eggs on low heat for around 2-3 mins till golden. Set aside.
Chop the onions & the green chillies. Peel and crush the ginger and garlic.
Preferably use readymade tomato purée available in stores alternatively blend 2 small red tomatoes and use that.
Dry roast the Kasuri Methi (Fenugreek leaves) and crush it with your hand when cool.
Process:
Heat oil in a pan and add cumin seeds. Once it splutters, add the chopped green chillies and give a mix.
Add the chopped onions and add 1 tsp salt to taste. Fry on medium heat for 7-8 mins till light brown.
Now add the crushed ginger and garlic and fry on low heat for 2 mins.
Add the tomato purée and fry on medium to low heat for around 4 mins with a splash of water. Cook till oil separates.
Now lower the heat, add the curd/yogurt-spice mix and mix it well. Continue to stir and cook on low heat for around 3 mins till oil separates.
Add 150 ml water, mix and cover & cook on low heat for 5 mins till the gravy is cooked.
Now add the roasted Kasuri Methi(Fenugreek leaves, give a mix.
Take the fried eggs, make 2 cuts on each and add into the gravy.
Add 50 ml water and cover & cook on low heat for 3 mins.
Serve with rice or roti.