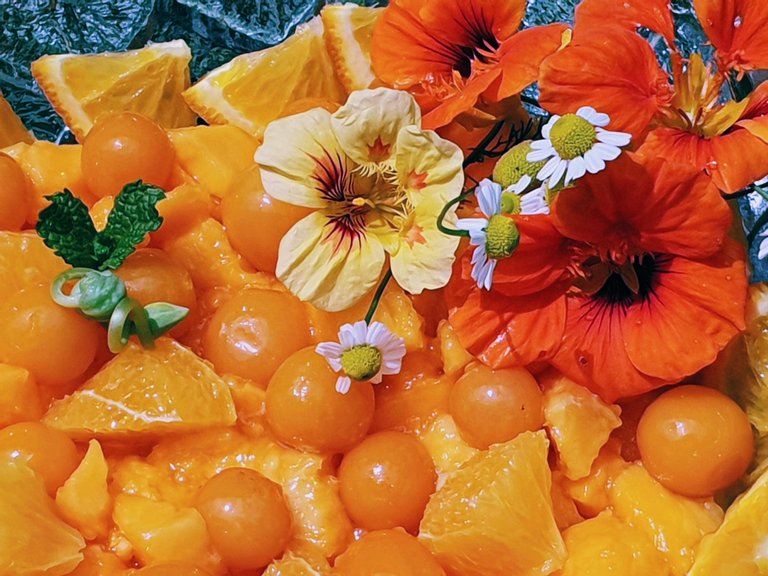 PAPAYA
The tropical fruit papaya is amazingly healthy; high in Vitamin A, C and fiber.
Loaded with antioxidants as well as carotenoids, papaya can reduce inflammation, fights disease, reduces the risk of cancer, helps the skin recover from sun damage and helps in keeping us young.
The high vitamin C and lycopene content can improve heart health and also possibly reduce the risk of heart disease.
It further aids in constipation and other symptoms of IBS. The seeds and other parts of the plant have been used to treat ulcers as well.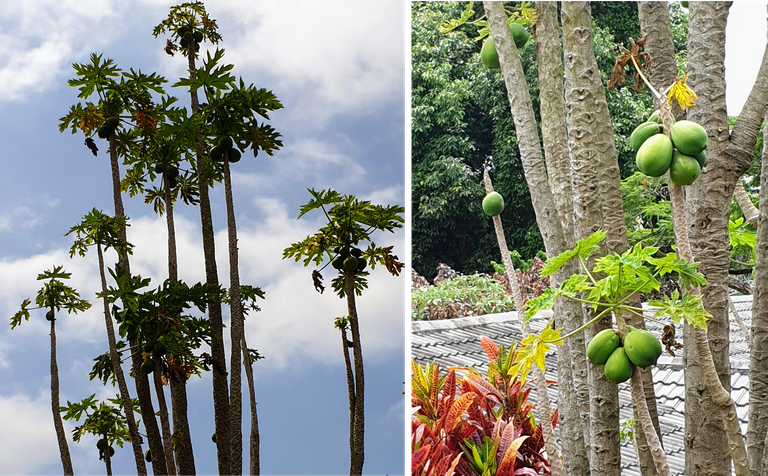 We are blessed with the most magnificent Papaya trees; this tree flourishes here in our sub-tropical climate. We do share the fruit with our wildlife, the birds and the monkeys;)
Purple crested Loerie (Turaco) taking off and leader of the vervet monkey troop not wanting to share any of his loot!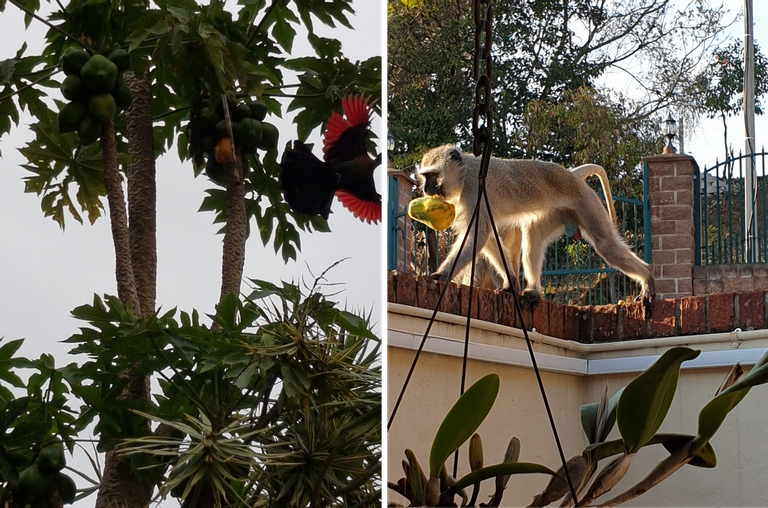 Our first crop of summer Papayas - during the winter months we leave it to the animals, but come summertime and the crop is more plentiful.
Our friend the artist Peter Wink painted this for us - Purple Crested Loerie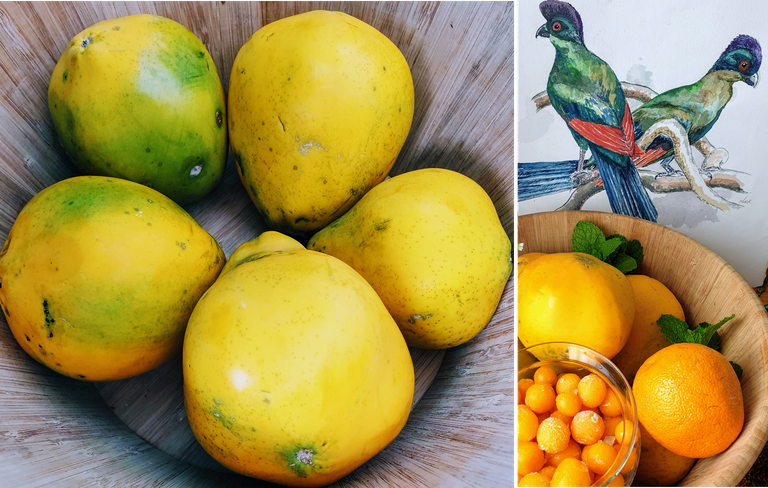 GOOSEBERRIES
Gooseberries are rich in antioxidants, low in calories, high in fiber, copper, manganese, potassium as well as vitamins B5, B6 and C; helps protect against obesity, heart disease, type 2 diabetes, and certain types of cancer.
It also may help protect the brain and fights aging.
It is rich in citric acid, phenols, and antioxidants, which are all linked to reduce the risk of age-related brain diseases, such as Alzheimer's and stroke.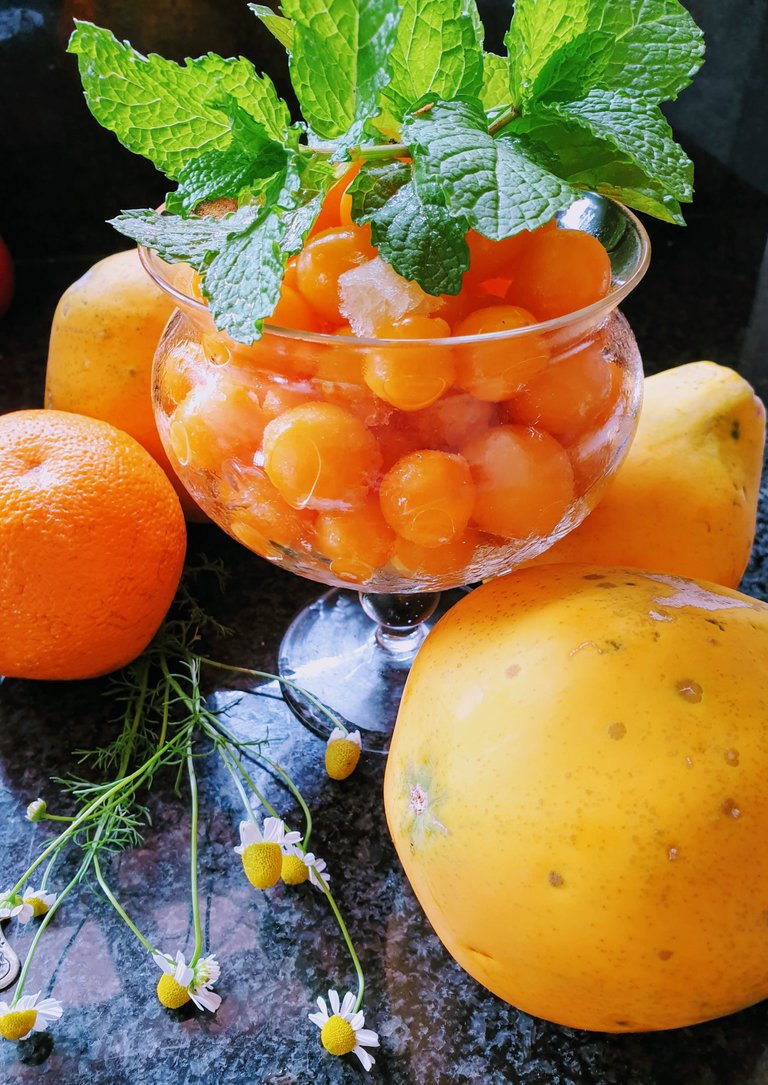 Nasturtium leaves and flowers are called a natural antibiotic by many; rightfully so as it contains high levels of Vitamin C; builds the immune system, relieves sore throats and coughs and helps heal bacterial and fungal infections.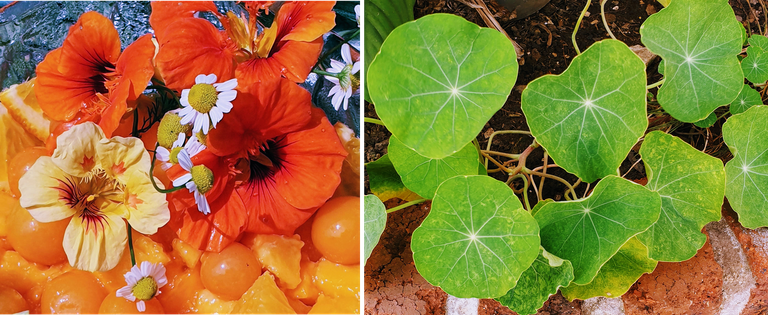 Only fruit was used for this bowl of sunshine -
Ripe Papayas
Frozen Gooseberries
Orange wedges
Nasturtium flowers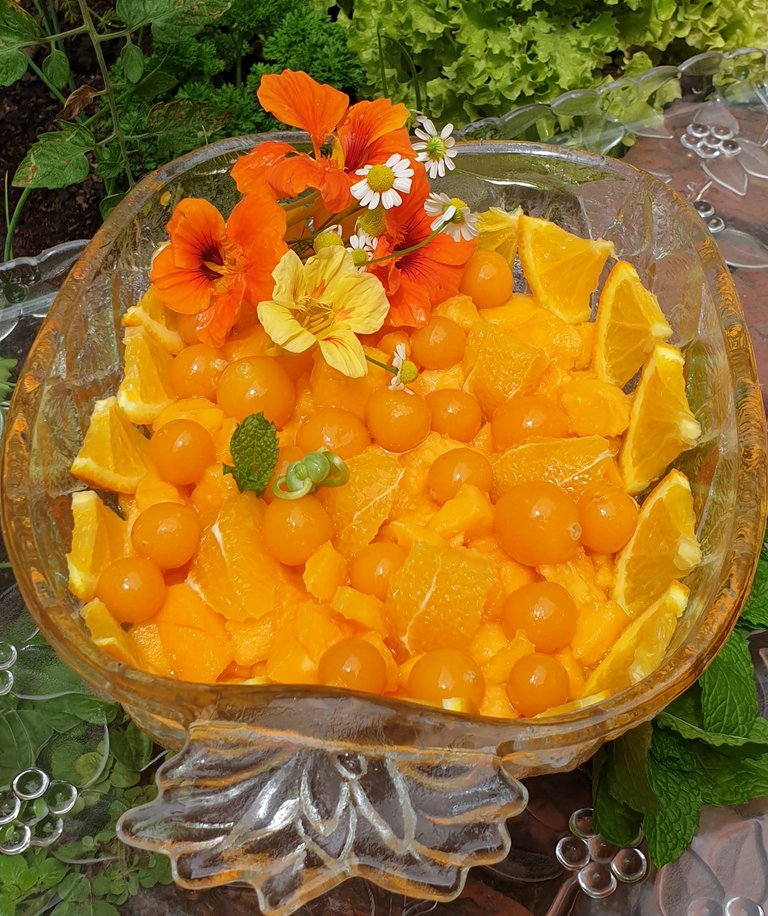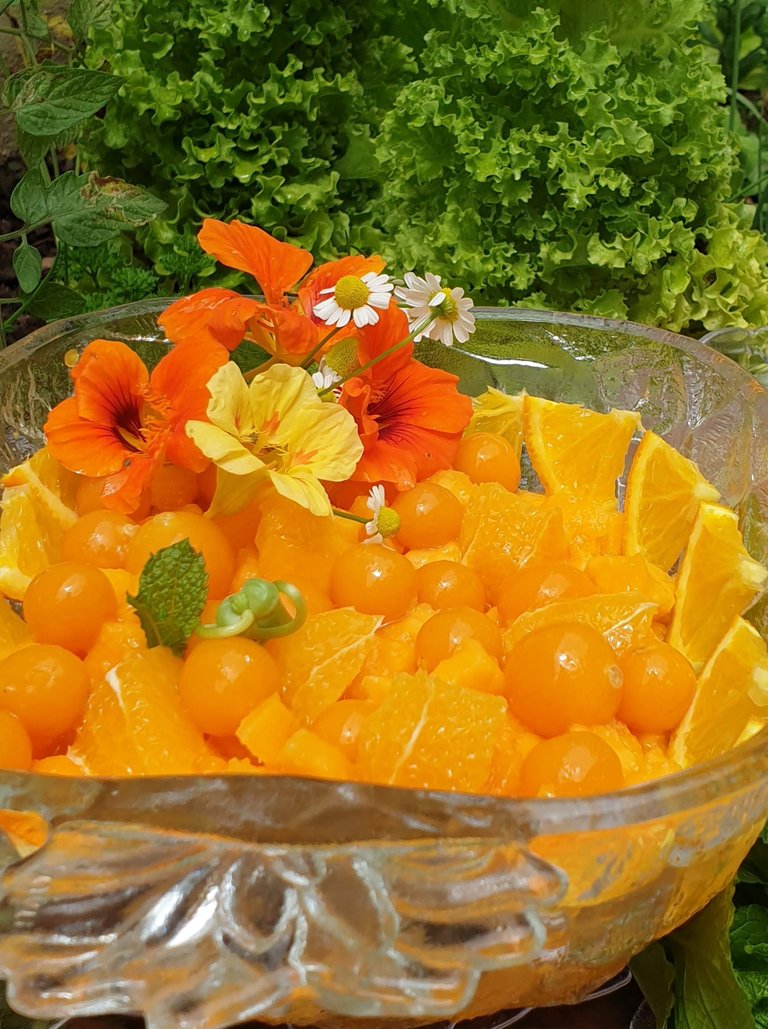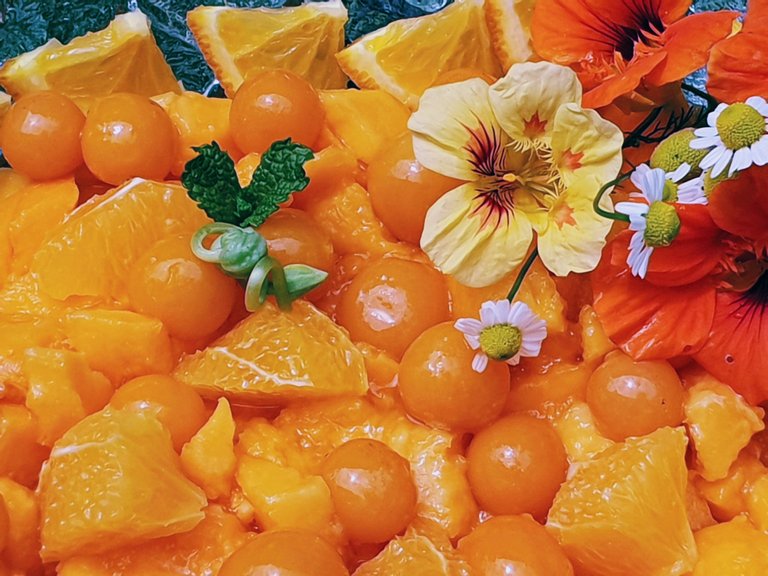 A last quick look: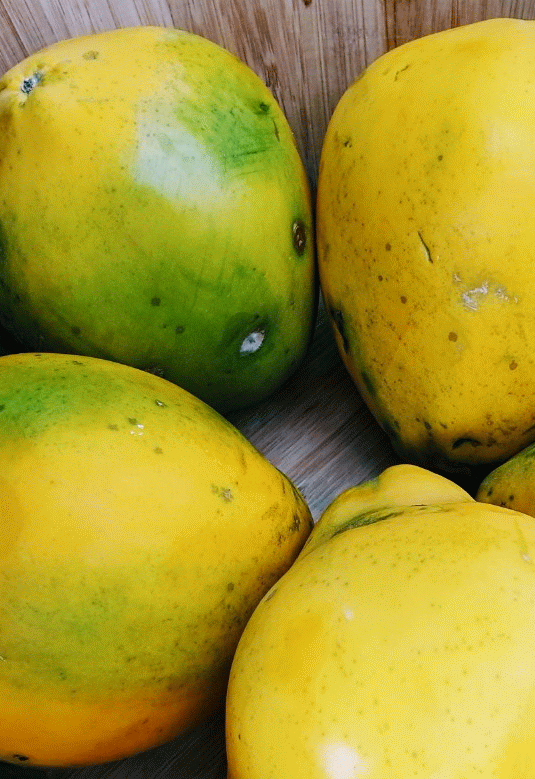 This post is especially for @lenasveganliving, the creator of #fruitsandveggiesmonday; wishing you well with the coming surgery and a huge thank you for the wonderful inspiration and kind feedback each week!
A massive shout-out as well to that wonderfully talented artist @barbara-orenya for our gorgeous wonkies awards!
Thank you for giving us this opportunity!
Check out this week's POST, follow the rules 100% and show us your fruits and veggies this Monday.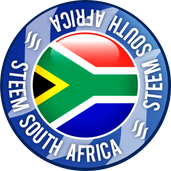 Connecting the people of #STEEM across South Africa. #steemsa
JOIN US HERE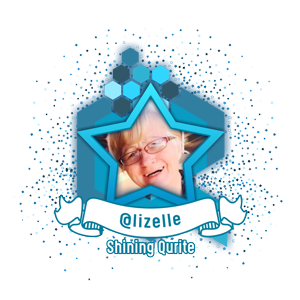 Original Content by @lizelle

Thank you for stopping by

Copyright @lizelle - All Rights Reserved