Here's a few shrooms from past years for this #fungifriday by @ewkaw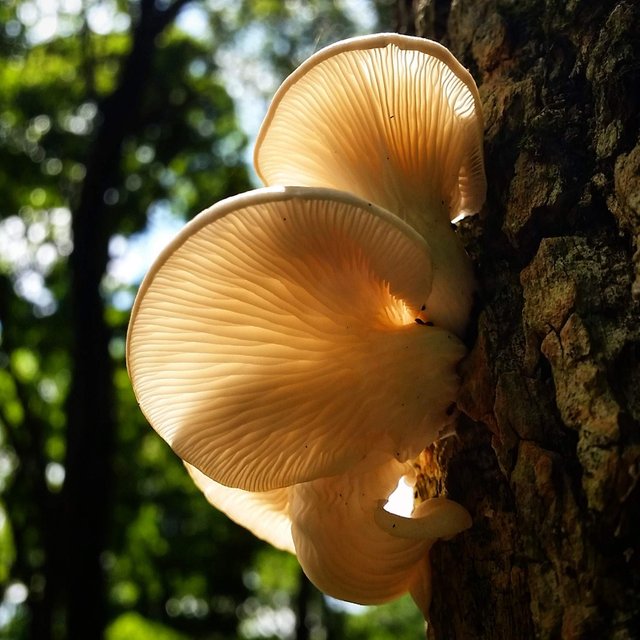 These were some perfect summer oysters I found high up on the side of a tree. It seemed this part of the forest had them all over the sides of the trees. I haven't seen them grow like that since. Maybe that year was the perfect temperature and humidity.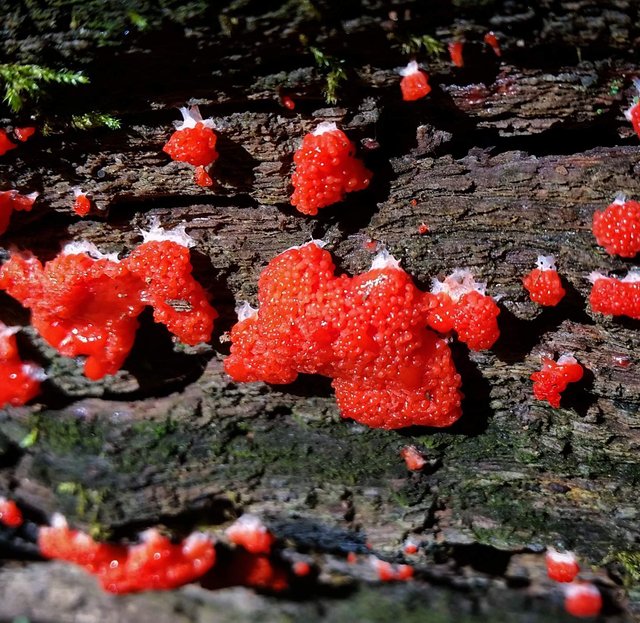 Here's some more raspberry slime mold. It really stands out against the darker rotting wood it usually grows on.
Here's some wolf's milk slime mold showing guttation. Guttation is when a mushroom expels excess water and creates drops of water on the outside.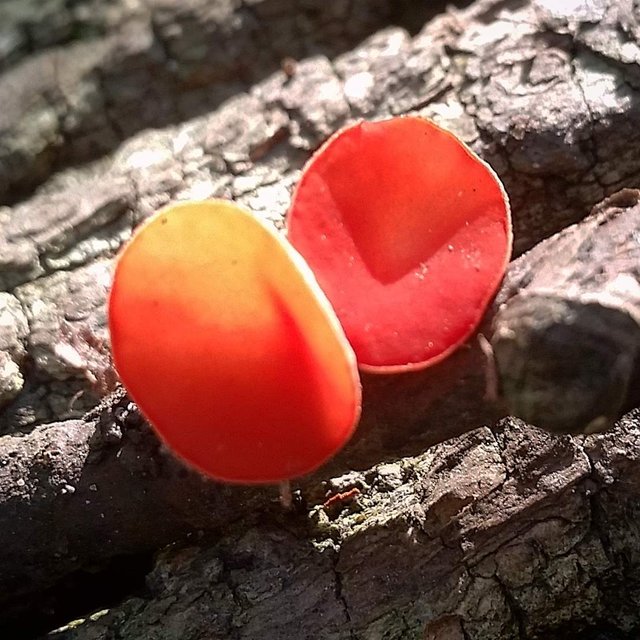 Here's some scarlet elf caps. These are like little gelatin discs that have a dense rubbery texture. I usually find them growing in pairs like this. They also come in colors like orange and yellow.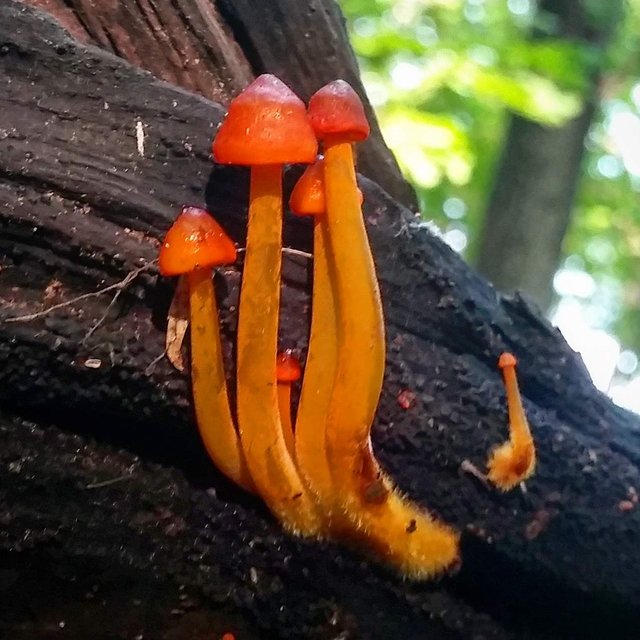 I think these might be orange mycena but the shape looks different. They are probably some obscure classification. I've only found them once and by accident. I leaned on an old branch and it broke off and these were growing in the nook where the branch used to be. The fuzz near the bottom is the mycelium.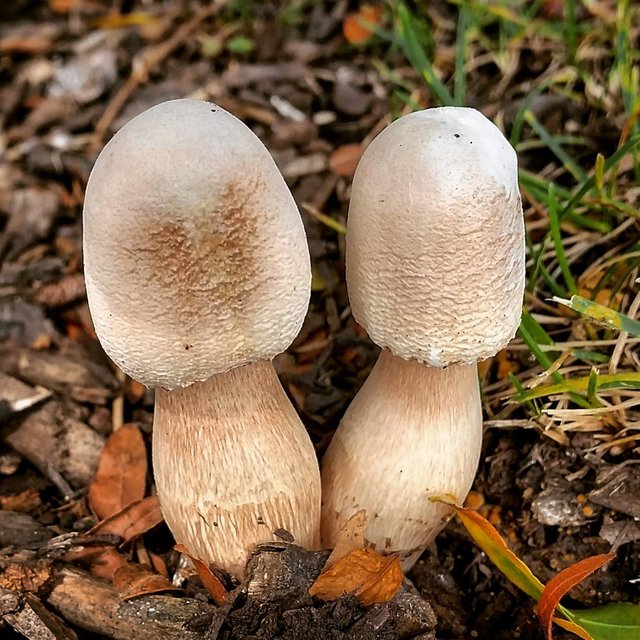 Here's a strange pair of twins. I don't have a positive id on these but i suspect they might be in the Clitocybe family possibly clitocybe nuda given the fat stems. I was hoping to let them mature a bit more to see their gills but by the time I had gone back they had been removed.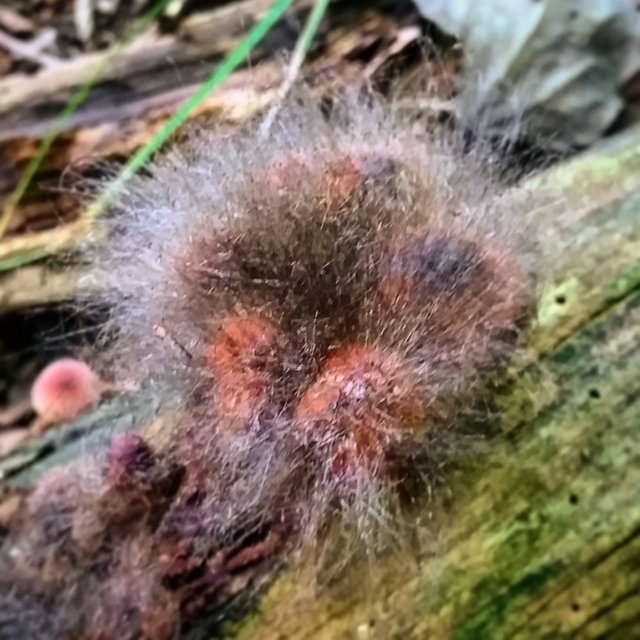 Here's a strange sight. A bunch of mycena mushrooms are getting overtaken by another hairy mold on top. This is similar to what @nadjette posted yesterday. The fungi kingdome is constantly feeding off itself.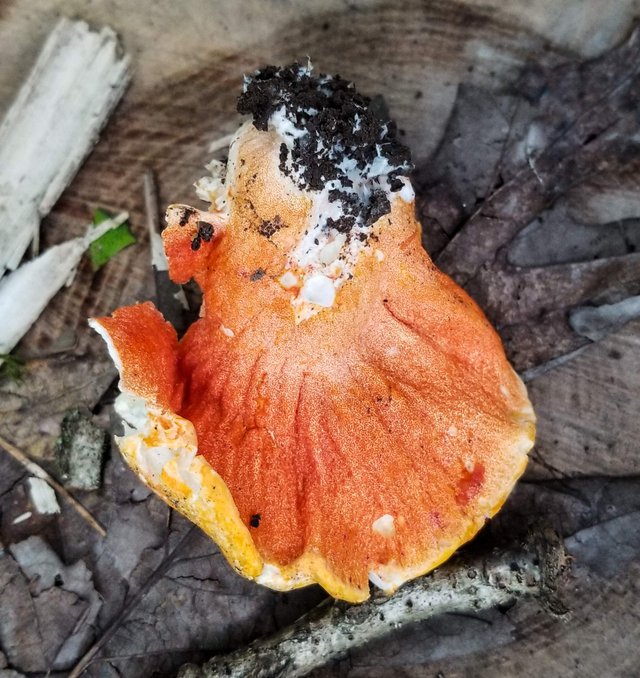 Here is a similar situation where an orange fungus is growing on top of a lactarius mushroom. These are called lobster mushrooms and the orange fungi adds quite a bit of flavor. These are considered one of the best tasting mushroom combos out there even though it looks a bit mangled.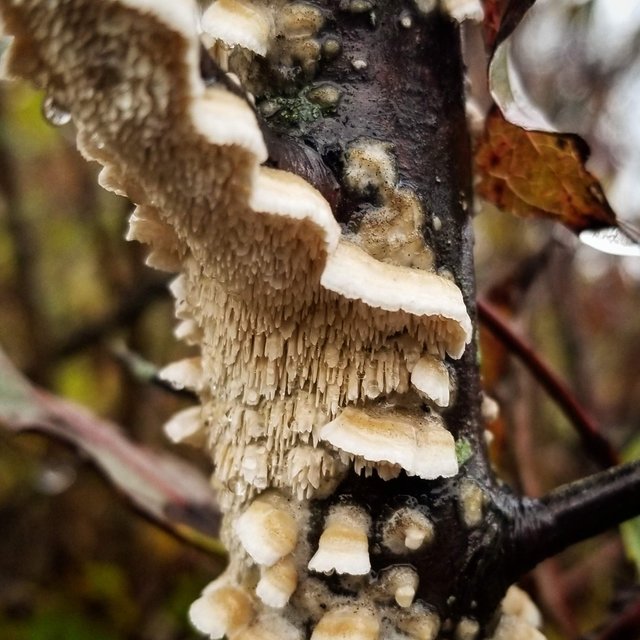 Here's a rough looking polypore, I haven't found the latin name yet but this stuff grows all over the place around here. I wonder if there are any medicinal properties to it...
Posted using Partiko Android