Quadrupled our amount of comfrey plants in the matter of just a couple hours!
We had 4 plants now we have 16!
Didn't cost a dime just time, experience and good soil which we have an abundance of!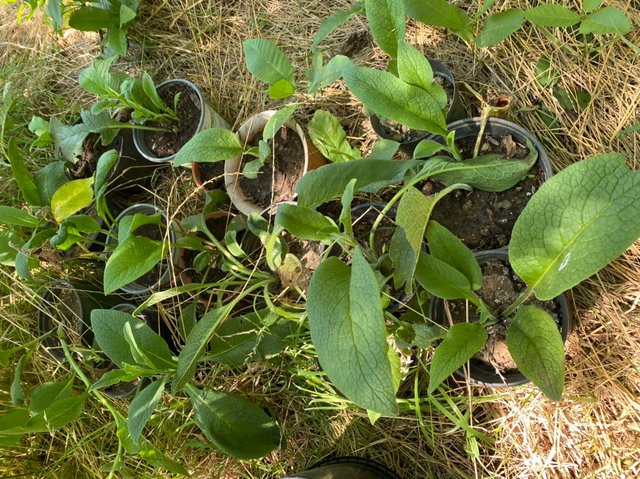 Comfrey naturally shoots up new shoots from central route it's all you have to do is brick off one of the new shoots put it in a pot with good soft soil and water daily within six months you have a new fully rooted comfrey print you can plant anywhere in the yard which will naturally reproduce itself!
Comfrey just may be the best plant on earth for healing broken bones! We make extracts out of it it's truly healing wonder!
This is just one of our 30 different herbs. We make activated water, extracts and juice it. All beyond organic, wildcrafted, free, delicious and healthy!
I love all our crops but all in all the greens are my favorite.
We have them 365 days a year, salads, green juice, sandwiches and just about used in everything!
So easy to grow all year we even grow them in below freezing temps!
#sustainabilitymatters #quinneaker #lifeiswhatyoumakeit #selfreliance #sustainability #sustainableliving #bethechange #nativeplants #blogger #influencer #livingmybestlife #intothegardenofeden #goodlife #garden #transplants #gardeningtips #realfood #health #positivevibes #beautiful #naturalmedicine #herbs #gardening #greens #itsabeautifullife #herbalmedicine #cumfry #beyondorganic #wildcrafted #homegrown