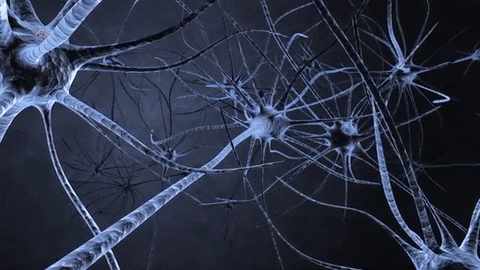 We've all heard of identity theft, or maybe even know someone who has personally been victimized. It might have begun with the victim noticing few credit card charges or bank withdrawals that don't make sense. Before they know it their life is plunged into complete and utter chaos that might take years to fix.
Now imagine this happening in real life, only it's not just your online identity and your finances that are stolen it's everything, and it can't be fixed. Imagine everything that makes you unique slowly erased from your memory – all you've learned, knowledge of who you are, where you've traveled and lived, sense of time and place, and eventually even your motor skills. This is the reality of Alzheimer's disease. It's difficult to imagine anything more cruel and devastating.
Those of you who've been reading my blog know my father was diagnosed with this horrendous illness about three years ago. I've written about his situation somewhat extensively this past year. The progression of his illness was being managed pretty well with medication until about six months ago. Over the past few months Dad has steadily slipped further and further away from us and the person he once was.
---
"Caregiving often calls us to lean into love we didn't know possible." – Tia Walker
---
Having to watch his digression these past few months mostly from a distance (because of Covid) has been one of the most difficult things I've ever had to deal with. This past weekend my father slipped out of their apartment with the keys and a pair of pajamas and took the car. His plan was to go "home" because he remembered home to be somewhere he lived decades ago and not the apartment that he and my Mom have shared for the past five years.
He was lost, driving in circles, for nearly four hours until he ran into the back of a truck about twenty miles away from home. The car was totaled but, thankfully the safety features of the Honda Fit did their job, he escaped with only a broken kneecap. Miraculously, no one else was injured. In helping my Mom and brother deal with the aftermath this week I've had one nagging question...why?
It's been a bit of serendipity to have be writing a book on mindfulness while dealing with my Dad's downward spiral. Focusing on writing this new book, Mindful Moments, has been therapeutic and has also brought into focus a few things. One of them is how we can take lessons learned from meditation and apply them to the waking moments of our lives. Since starting my meditation practice many years ago I've learned that everything happens for a reason. The best lessons can only be learned from living and I've lived long enough to know that sometimes the reasons why aren't always glaringly apparent and at times can even seem undecipherable.
Our minds are significantly more powerful than we know. This is why it's so important to be continuously mindful and conscious of your thoughts. Thoughts eventually become things. Every single physical man made object in this world was born in the realm of thoughts and ideas. It's equally as important to allow your emotions to fully process and not suppress them.
---
"Being deeply loved by someone gives you strength, while loving someone deeply gives you courage." – Lao Tzu
---
A large part of what makes us human is our quest to search for reasons. This entire week I've been doggedly chasing the answer to this one simple question...why? This has led me to several articles and theories about not only the physical causes but also the spiritual nature of Alzheimer's. Research shows a strong correlation between Alzheimer's and depression, the latter of which my father has suffered from his entire life.
I've read a theory about how the disease is a physical manifestation of a lifetime of thoughts about no longer wanting to be in this world. Eventually these thoughts activate the disease itself. I also read about another theory that Alzheimer's and dementia are a kind of self-defense mechanism triggered by a person's fear of aging and death.
I also found this wonderful article which has been particularly helpful and comforting for our family, specifically in terms of how to relate to and try to understand what my Father is experiencing during these advanced stages of the disease.
Life has so much to teach us, so much that seventy or eighty years on this Earth isn't nearly long enough. For a while Dad was telling us stories from his past that we've never heard before, things that have likely been suppressed for years. As we continue this journey with my Father I'm sure we'll learn much more.
What a challenging year 2020 has been for us all. As you go about your day reflecting on your own challenges please try to be mindful of the challenges of others.
Above all else I believe this disease and 2020 in particular have tried to teach us all this one important thing, we need to be more kind. Not only to each another but also to ourselves.
Be kind, especially when it feels like a tough thing to do.
Have you had any personal experiences with Alzheimer's? If so, what are some things you've learned?
Thanks for reading!
With Gratitude,
Eric
---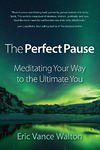 I am an American novelist, poet, traveler, and crypto-enthusiast. If you've enjoyed my work please sign up for my author newsletter at
my website.
Newsletter subscribers will receive exclusive updates and special offers and your information will never be sold or shared.
Alarm Clock Dawn, one of the first full length novels published on the blockchain, and the book that started it all for me can be found HERE. Or Click Here to read it for free on the Steemit blockchain
My book on meditation, The Perfect Pause, is priced at $12.99 (paperback) and $4.99 (eBook). Buy the paperback and receive the eBook for free!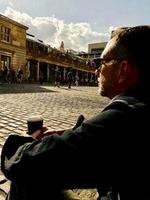 Let's Keep In Touch
www.ericvancewalton.net