This is what makes doTERRA the best natural health business and what makes it stand out from all the other businesses. I have never belonged or known such a wonderful and giving company like doTERRA.
Right now doTERRA is celebrating their 12th Birthday and they are celebrating by doing an amazing BOGO. But not just ONE BOGO, but, TWO BOGO's, (one from CAD market and one from USD market) which you have an option to choose from, which can be actually pretty hard, since both of these options are essential in our homes and our health and both of these BOGOs is what 95% of doTERRA customers have and use in their homes as to get the best health benefits.
I am so grateful for doTERRA and their wonderful and beautiful hearts and amazing work to change so many lives all around the World. I am grateful that doTERRA not only cares for their top notch health products for all of us to benefit from, but for their huge heart and effort to help the farmers and distillers by paying them high wages that they deserve.
I am inspired by doTERRA's huge vision and what they already accomplished to change and help the lives of so many people all around the world by building schools, hospitals, clean water wells, filling the hospitals, clinics with all the medicine needed, building homes for people in impoverished countries, helping unfortunate people and communities to stand up on their feet and build a business, by giving a helping hand when disasters strike, and by being a partner so many amazing projects.
I am blessed to be part of doTERRA's which has taught me a lot of the person I want to be and their way to teach us and inspire us to help others and to give back.
Now, lets get back to the awesome Buy One Get One Free, which in this case is Buy one Get 3-4 Free! (doTERRA loves giving away Free oils ).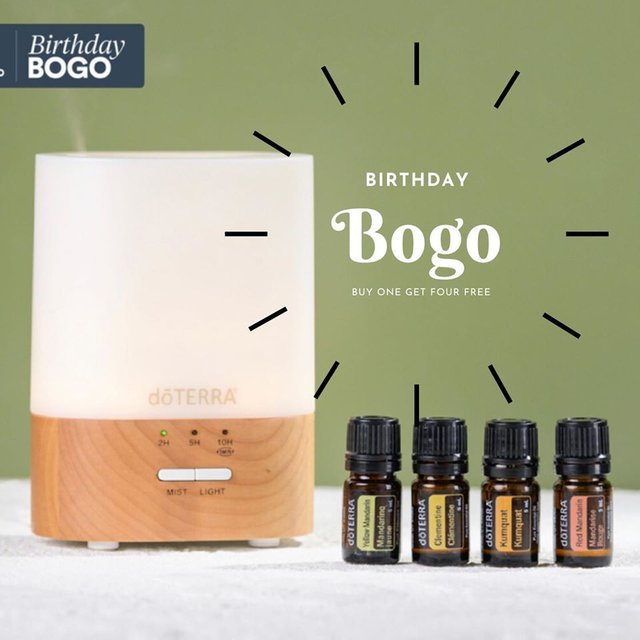 If you don't have a diffuser, you don't know what you are missing. Like I said before, I don't think people realize how much their overall health benefits from it, by diffusing high grade essential oils only (cheep essential oils from the stores will not give you the best if any health benefits other than just a nice aroma).
This is the best way to replace you toxic candles, and enjoy the amazing relaxing, calming, warm or energizing, motivating, uplifting aroma, that can transform your bad unwanted emotions, feelings into feeling of love, comfort, calmness, happiness etc.
CAD BOGO
Buy Lumo Diffuser and Get 4 oils FREE!!!
Lumo Diffuser goes for 2hr, 5hr, up to 10hrs and this is the best way and powerful easy way to use these oils because everyone in your household benefits from it.
Replace all the terribly bad, toxic candles in your home with this beautiful diffuser.
FREE OILS
Yellow Mandarin, Clementine. Kumquat, AND Red Mandarin for free!
https://bit.ly/2RL8VqD
Wholesale price (CAD $89.75)
Retail price (CAD $119.67)
Buy it here:
https://www.doterra.com/CA/en/site/joannaalvarez
If you don't have wholesale account, let me help you with that, just simply contact me or go directly to my website link above.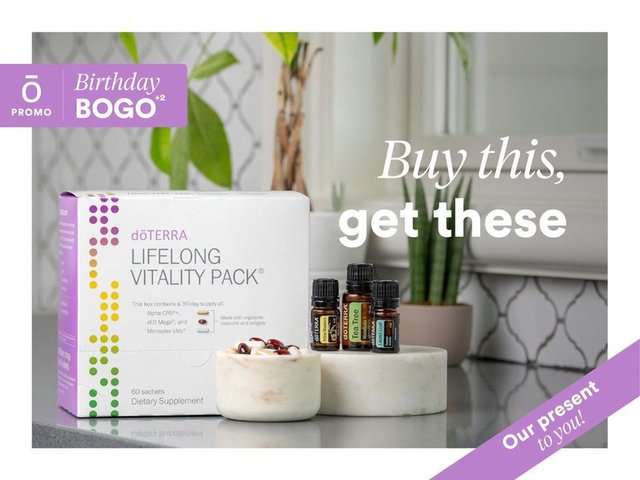 US BOGO
Buy LIFE LONG VITALITY Supplements and get 3 oils FREE!!!
Now Life Long Vitality Supplements is what has changed my life and there is no product like this anywhere in the world. I will share a video about it too.
This is #1 Selling product for doTERRA, because it's the foundation of living a healthy life and it really, really works.
If you want to see changes in your health and fast too, this is a must.
Wholesale: $91.75 US
Retail: $122.33 US
To receive todays BOGO, only through the US market, Only today
Order here: https://www.doterra.com/…/lifelong-vitality-daily-pack-lrp-…
FREE OILS:
LAUREL LEAF
Add a drop to your moisturizer in the evening to help soothe the skin.
Place a couple drops in your morning shower to promote an aroma of confidence, clarity, and courage.
Use for a soothing massage that's invigorating to the senses.
Pair with Lemon essential oil, adding a few drops of each to a spray bottle with water for a natural surface cleanser.
TEA TREE
For occasional skin irritations, apply one to two drops onto affected area.
Combine one to two drops with your facial cleanser for added cleansing properties—or apply to your skin after shaving.
Apply to fingernails and toenails after showering to purify and keep your nails looking healthy.
Add a few drops to a spray bottle with water and use on surfaces as a cleansing and purifying agent.
YELLOW MANDARIN
Add a drop to your water or smoothie.
Diffuse alone or with your favorite floral or fir oils.
Put a few drops at the bottom of your shower in the morning for a light, uplifting scent and natural steam facial.
Add several drops to a spray bottle with water for a natural cleaner. Add additional citrus oils you like for extra cleansing power.
Take one to two drops internally after a particularly large meal for digestive support.
Hope this was hopeful to you and you learned a little about doTERRA and I wish you a wonderful rest of the weekend.
If you would like to learn more about doTERRA and about how I use doTERRA oils and why, you can check my FB page Earths Gift or if you would like to check what doTERRA is all about and their products, you can check my Website.



Love
@joalvarez
.
---
I am a great supporter of
@familyprotection
who is working very hard to help the families stay together and this project is the most amazing project that I would suggest for everyone on this hive community to check it out and support it and by doing it we are helping people in need who are trying to keep their kids safe from being taken away (kidnapped) by the Social Services. Here is the link
Click here
---
Thank you for visiting my post. If you like it, please don't forget to Upvote, Follow, and Rehive, it is very, very appreciated. Any suggestions are always very welcome so that I can keep improving in this community.
God Bless!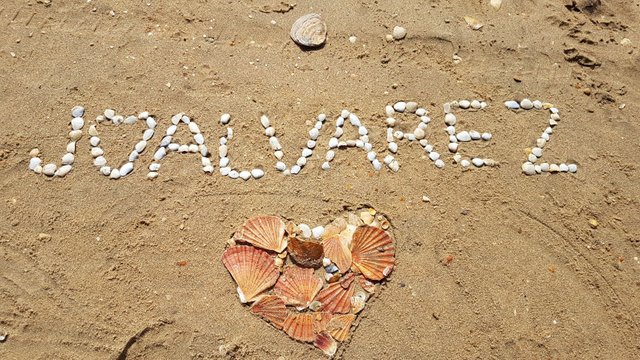 Image created by my beautiful friend
@sunnylife
.