I just want to share one of the ways, but very powerful ways to help you feel self-loved, self-approved, self-confident, self-respected, self-accepted from within.
I think this is what we all need right now, is to really work on our emotions, since most of us are stressed, afraid, unmotivated, depressed, unworthy, lonely and the list goes on.
Most of people don't believe that essential oils (and the aroma which works with our limbic system, which controls all of our emotions) can actually change your emotions, or that they can benefit each of us in a great way, and believe me, I was one of those people, until I tried it myself and now I use essential oils pretty much for everything in my life, like cleaning, skin care, hair care, food, and really for overall health and wellness.
Today was the last day of BOGO, which was great and what a perfect timing it was for all of us to benefit in a great way, especially when it comes to emotions like stress, anxiety, fear and then our respiratory health, and our immune health.
This is a perfect MOTHERS DAY gift 🎁 and your mom will love it, or you can also get yourself a mothers day gift 😉
ROSE Touch
Highest vibrational frequency oil,
Supports female hormone cycle
Uplifting mood
Promotes feelings of love, care, comfort
Helps to reduce stress, anxiety
Soothing, calming
Romantic aroma
Perfect non synthetic perfume
Promotes healthy, young looking skin
Moisturizes the skin
Reduces the appearance of skin imperfections
BEAUTIFUL Touch
Oil of Self-Respect, Self-Love, Self-acceptance/approval
Enhances feminine energy
Energizing, uplifting
Provides focus
Promotes beautiful, grateful, confident feelings on the inside
Used as a beautiful aroma perfume
Provides beauty from inside
Reduces the feelings of stress, fear, anxiety, grieving, hurting
LAVENDER
Helps to reduce stress and anxiety
Promotes restful sleep
Used for skin irritations, imperfections, cuts, burns, insect bites
Used to fight seasonal threats
Relaxing
Helps to reduce tension
It's the Final Day of BOGO 😟 Buy ONE Get TWO FREE‼️
And it's ALL about EMOTIONS; Love, Care, Calm, Beautiful, Self-Love🥰 plus Skin care.
Buy Rose Touch (the "Queen of oils) and Get Beautiful Touch and Lavender FREE 😍
Retail Price, CAD $119.67
Wholesale Price, CAD $89.75
If you don't have wholesale account, let me help you with that, just simply contact me or go directly to my website and order from there
https://www.doterra.com/CA/en/site/joannaalvarez
You can check out all about doTERRA essential oils here in
Source to You
and what is behind the bottle/science behind the bottle.
Hope that you enjoyed the video and if you would like to learn more about essential oils and how I use them and which ones I use, you can check my FB page
Earths Gift
or if you would like to check what doTERRA is all about and their products, you can check my
Website
.
Love
@joalvarez
.
---
I am a great supporter of
@familyprotection
who is working very hard to help the families stay together and this project is the most amazing project that I would suggest for everyone on this hive community to check it out and support it and by doing it we are helping people in need who are trying to keep their kids safe from being taken away (kidnapped) by the Social Services. Here is the link
Click here
---
Thank you for visiting my post. If you like it, please don't forget to Upvote, Follow, and Rehive, it is very, very appreciated. Any suggestions are always very welcome so that I can keep improving in this community.
God Bless!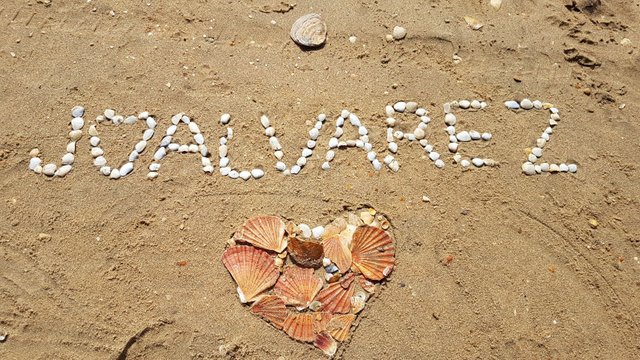 Image created by my beautiful friend
@sunnylife
.