No more buying synthetic expensive medicine, which a lot of times does not work and which are terrible for our liver and just overall health, since all the synthetic medicine has side effects, if we feel it or not.
I don't know about you, but as for me I choose to take care of my health and my family's health the natural way, since this plant based medicine has been practiced for thousands and thousands of years and it is the true medicine.
This is the only medicine and the first medicine used, but eventually the synthetical industry got hold of it and started adding all kinds of synthetic chemicals, which our bodies do not recognize and so our liver also does not recognize it and so it does not metabolize them.
That is why I love sharing and spreading the news about natural ways that work and are powerful and the reason I know, it's because I have seen it work in my life.
I am not saying that all natural products on the market are safe or good for you, because there are just no governing bodies out there to really check for the pesticides and how exactly are they grown and processed.
That is why I share about doTERRA products because I fully trust them with their potency and purity and how their plants are grown and processed. I can make sure that what ever product I purchase from them, it went through at least 5 vigorous which includes 3rd party testing (not just doTERRA testings) for purity and potency and that there are no pesticides and other dangerous chemicals.
Day 4 BOGO‼️ BUY 1, GET 2 FREE😮😍🥰
I'ts ALL about RESPIRATORY, PURIFYING and CLEANSING BOGO!
Buy Spearmint essential oils and receive not one, but two oil, Lemon and Eucalyptus essential oil.
SPEARMINT essential oil Health Benefits:
Supports Respiratory health
Reduce occasional stomach discomfort
Promotes a sense of focus and memory
Freshens up breath
Reduces tension
May help with stuttering
Is known as oils of confident speech
Provides clear mind


EUCALYPTUS essential oilHealth Benefits:
Supports respiratory health
#1 oil for opening your airways, for clear breathing
Soothes sore and tired muscles
Purifying and cleansing
Energizing


LEMON essential oil Health Benefits:
Liver, Kidney detox
Helps fight seasonal threads
Boosts immune system
Aids digestion
Energizing
Uplifting and purifying
Respiratory health
Promotes uplifting, positive mood


Wholesale:CAD $36.00 (Wholesale price)
Retail: CAD $48.00 (Retail price)
No wholesale account? No problem. Let me help you with that, just simply contact me or go directly to my website to order
https://www.doterra.com/CA/en/site/joannaalvarez
#bogodeal #dailydeals #doterra #essentialoils #lemon #eucalyptus #spearming #naturalhealth #freeoils #naturalmedicine #respiratoryhealth #bodydetox #naturalcleaning
If you don't have wholesale account, let me help you with that, just simply contact me. You can also go straight to my website and order from there
https://www.doterra.com/CA/en/site/joannaalvarez



You can check out all about doTERRA essential oils here in
Source to You
and what is behind the bottle/science behind the bottle.
Hope that you enjoyed the video and if you would like to learn more about essential oils and how I use them and which ones I use, you can check my FB page
Earths Gift
or if you would like to check what doTERRA is all about and their products, you can check my
Website
.
Love
@joalvarez
.
---
I am a great supporter of
@familyprotection
who is working very hard to help the families stay together and this project is the most amazing project that I would suggest for everyone on this hive community to check it out and support it and by doing it we are helping people in need who are trying to keep their kids safe from being taken away (kidnapped) by the Social Services. Here is the link
Click here
---
Thank you for visiting my post. If you like it, please don't forget to Upvote, Follow, and Rehive, it is very, very appreciated. Any suggestions are always very welcome so that I can keep improving in this community.
God Bless!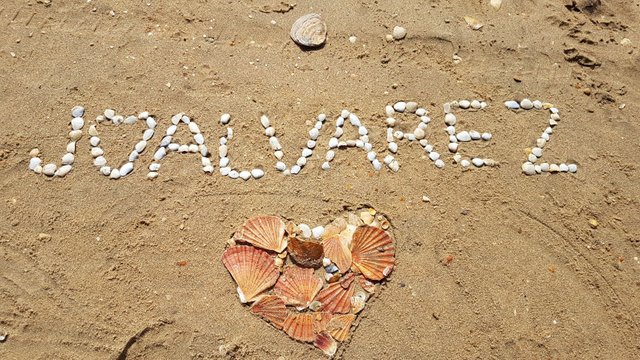 Image created by my beautiful friend
@sunnylife
.