Kabar gembira buat anda pecinta HIVE dan OBAT ALAM dari Indonesia. Kami dari komunitas Pengobatan Alami Indonesia akan mengadakan tantangan KEDUA untuk kalian semua dan mereka yang beruntung akan mendapatkan hadiah menarik dari tim @lotusindonesia!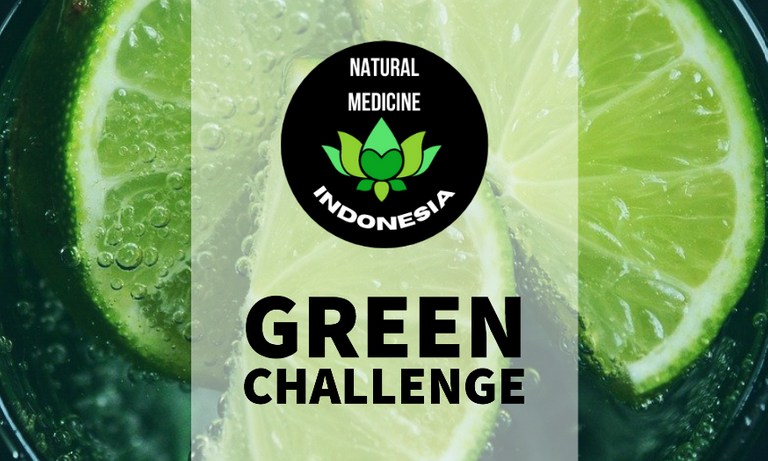 Simply write a post around the topic 'GREEN MEDICINE' to win!
HERE ARE A FEW IDEAS TO GET YOU STARTED
Post Ideas
Write about a home remedy made out of a green plant
Write about the benefits of being in green nature
Share a recipe that is all green ingredients
Share something that you do that is 'green' - good for the environment!
If you aren't from Indonesia, you might like to write about a time you travelled there and experienced a 'green' medicine, or even a 'green' Indonesian medicine you have had benefitted from!
We Prefer
Original content
Clear, original photos (please no more than FIVE)
Original stories
Well formatted posts (we have some posts pinned under @lotusmedicine that may help)
A Few More Rules
Use the tag #lotusindonesia and post in Natural Medicine community OR www.naturalmedicine.io
Reblog and upvote this post
Comment on at least FIVE other posts in the Natural Medicine community
Tag ONE other person to join in
Paste your entry underneath THIS post.
Due Date & Prizes
Last entries by 5 pm Indonesia time, 16th April
The best post/s will win up to 20 HIVE. We may have ONE winner or share amongst a few winners, depending on how many we get and the quality.
Excellent posts may be nominated for OCD votes
We will reblog good content with @lotusindonesia, and @naturalmedicine, @uplotus and @lotushares might also upvote/reblog your work for more exposure.
Tips may be given by @naturalmedicine for excellent content.

Earn Instantly For Writing Natural Health Content

Earn LOTUS and HIVE rewards for sharing your natural health content on www.naturalmedicine.io. If you don't already have a HIVE account, you can sign up for FREE here. We support writers sharing about medicinal plants and other healing practices written by Indonesian content creators. Read more about it here.

DelegateIICommunityIIDiscordIILotuschat