This week's theme for Hive top chef by @qurator is curry.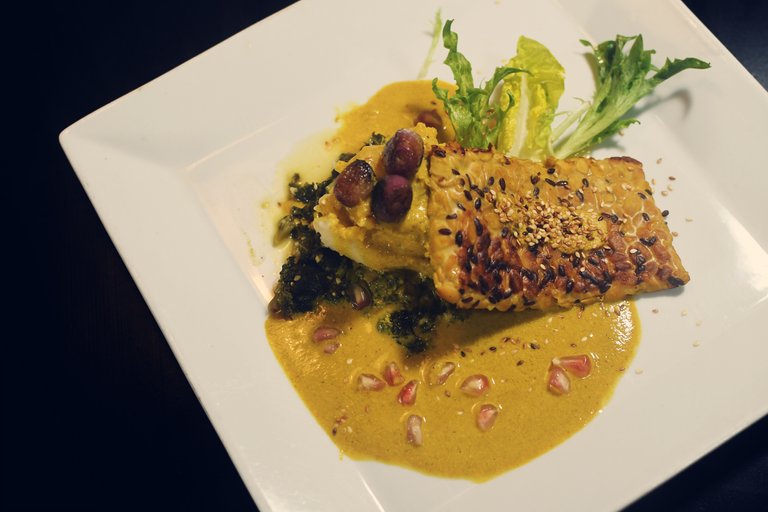 When I hear the word "curry" my mind automatically thinks of Indian dishes that are made of spices including turmeric, chilies and several spice combinations. An Indian inspired curry was the first time I became aware of curry. I was already fifteen and this was a chicken curry made by my friends British aunt. It was very basic made with curry powder and had raisins and apples added to it. I was knocked of my chair with delight.
Funny that I had never been aware of Thai curry until I had it at the age of twenty five. My mother was Thai and cooked for a living but before I was interested in cooking, she took her recipes to the grave.
I began to look at cookbooks to see how I can make these delicious foods. Now that I don't consume animal products the game has been changed a bit. Indian cuisine often has clarified butter in it and Thai cuisine usually has fish sauce. These are considered some of the key ingredients but I now don't miss them at all.
Today I made a curry sauce to go over tempeh. The sauce in my mind is a kind of Indian Caribbean inspired mix.
Basically I took several spices that I had in the cupboard and toasted them.
Spice blend
3 tbsp turmeric ground
1 tbsp cumin
1 tbsp coriander
1 teaspoon paprika
1teaspoon allspice
2 1/2 tsp of fenugreek seeds
2 1/2 tsp of mustard seeds
1 tsp of ginger ground
2 tsp all spice
1 tsp thyme
1 tsp black peppercorn
1/4 tsp of nutmeg ground
1/4 tsp of cinnamon ground
1/2 tsp of chili powder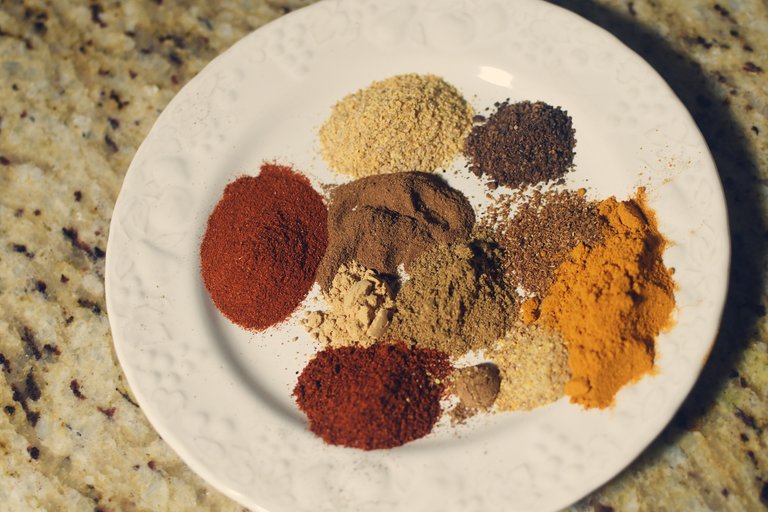 I happen to love hot and spicy food so I added one habanero or scotch bonnet pepper to this. For someone who can't take the heat, you can omit the hot peppers and chili powder.
I sauteed a teaspoon of minced ginger, 1 habanero pepper, and 4 cloves of garlic.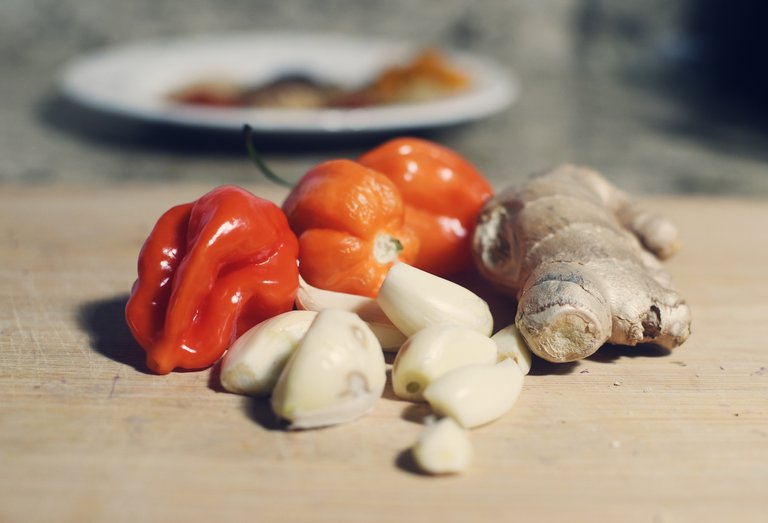 I added the already toasted spices to the pan and sauteed with it.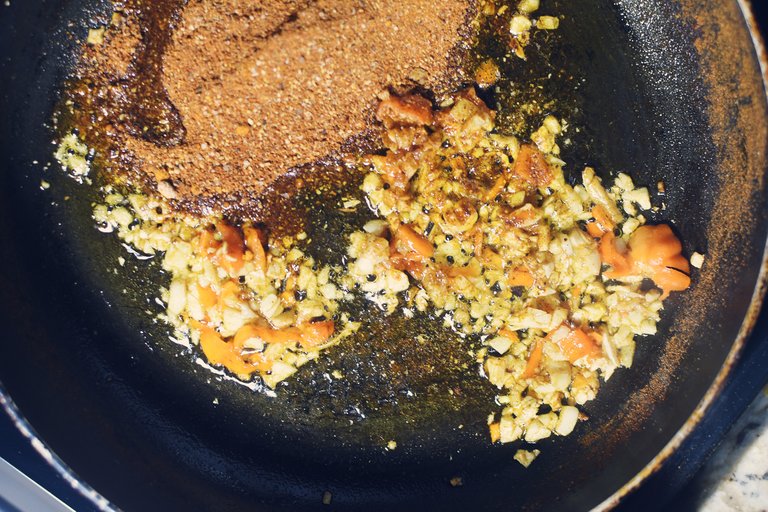 After I took the mix out of the pan and added it to a sauce pot adding sultana raisins for a little sweetness. I didn't want it to be obviously sweet so the raisins were just enough to do the job.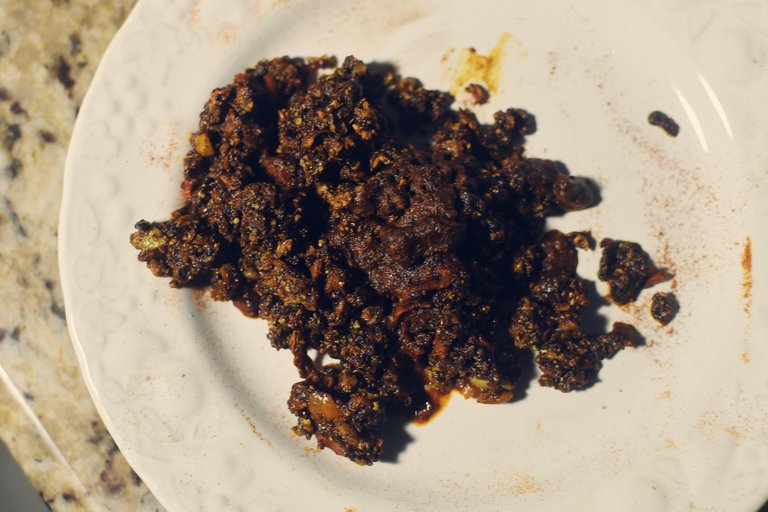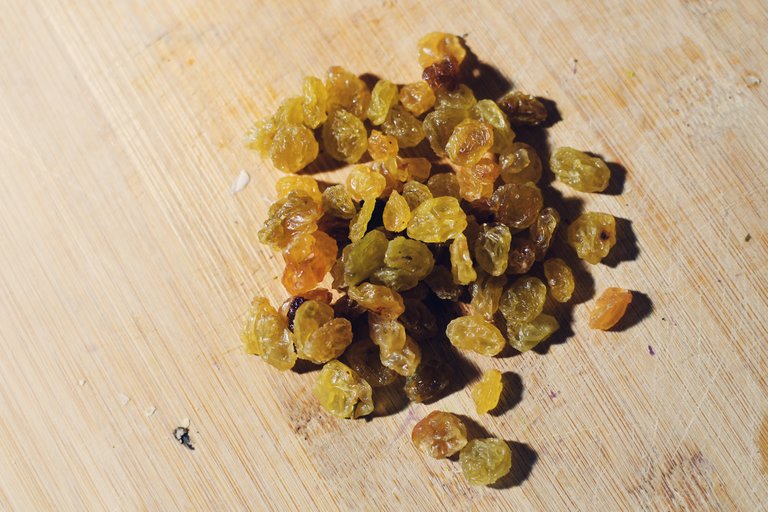 The sauce was first put in a blender with around 3 cups of vegetable broth to make smooth, than simmered down with some coconut cream. I just added freely without measuring. If you want to adjust the spiciness you can just keep adding the cream and add salt to your liking. I also added the juice of a lime.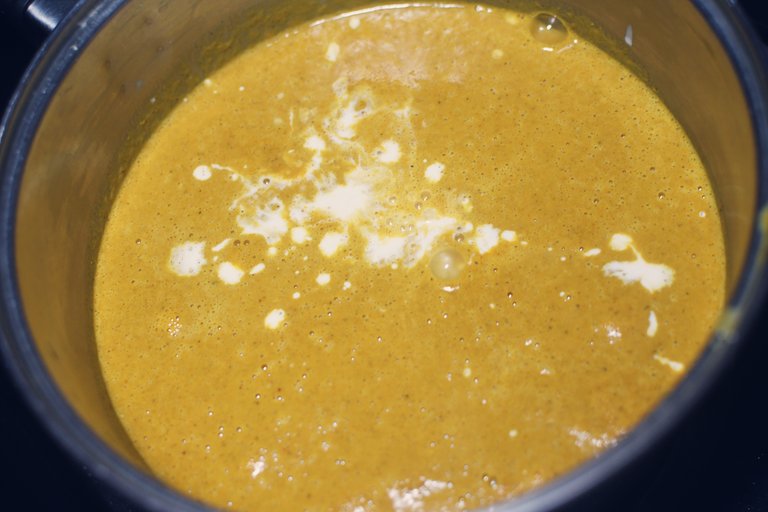 Meanwhile I sliced to blocks of tempeh into filets and boiled them in a vegetable stock with onion, carrot and a little tamari. It was simmered for around half an hour.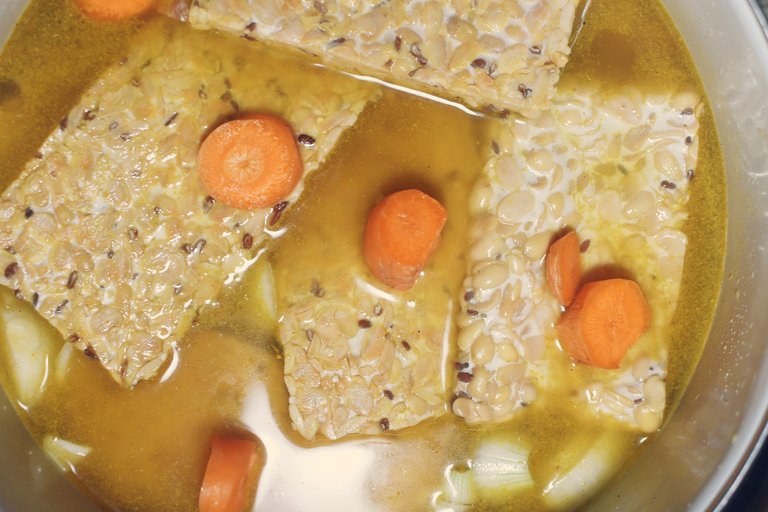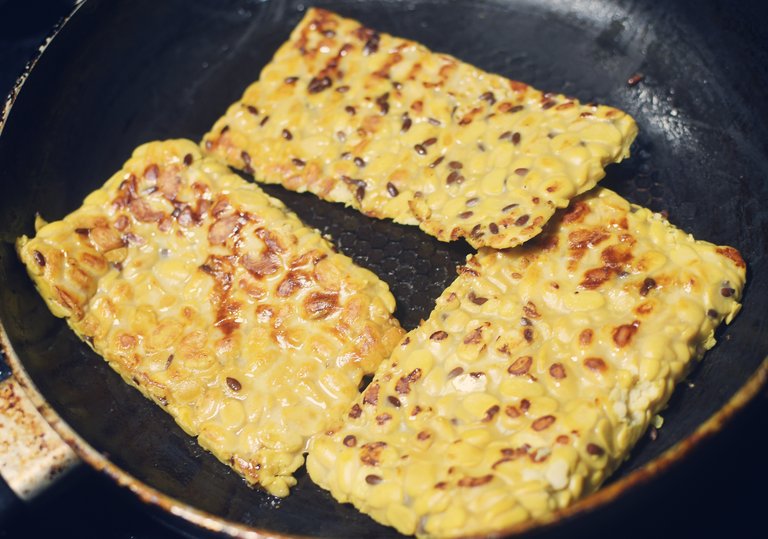 After I took it out I pan seared them in a pan and put in a low heat oven to stay warm while I made cassava mash and kale.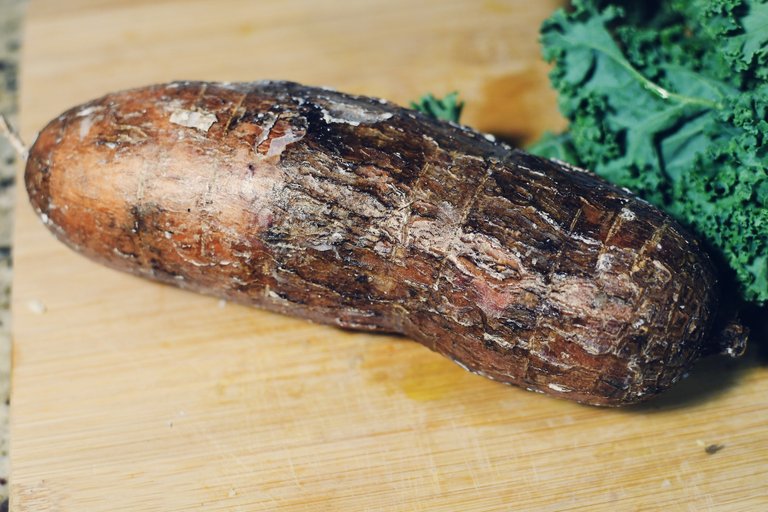 This is a root that I discovered within the last couple of years and have only had it twice including today. I just love this and other exotic roots like taro. There's something interesting about it. I love the way it goes down.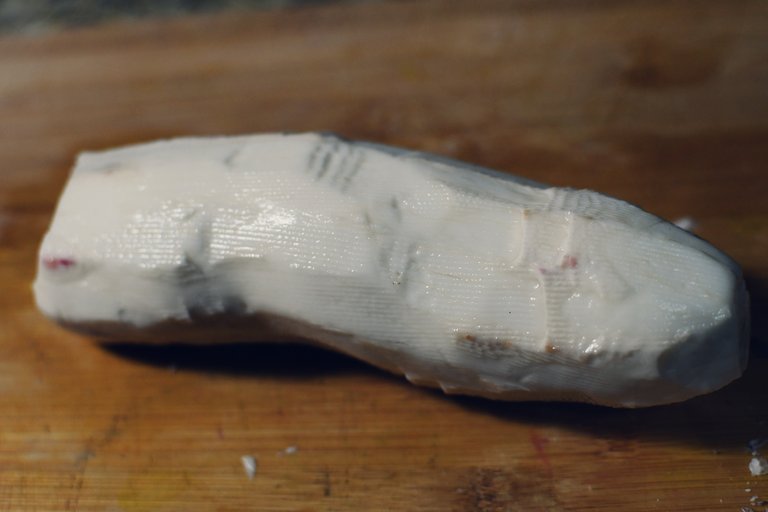 I caramelized some red pearl onions to go with it. I have so many of these. They were given to me by my kitchen manager who cleaned out the restaurant fridge. He was getting rid of items used for things that are no longer on the menu since the restaurants were ordered to close for dining. He was going to throw away several bags of these little onions which I never buy so I thought why not take them.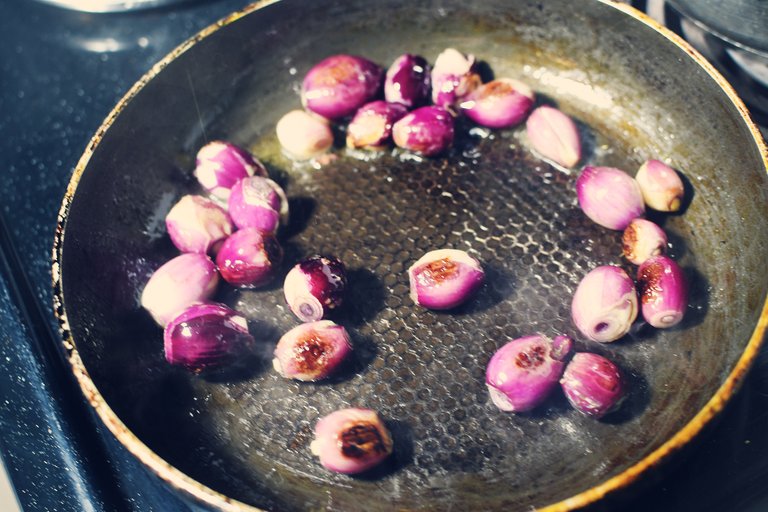 I steamed the kale and tossed it with a little olive oil and salt. I didn't bother seasoning since the curry sauce would do the flavor work.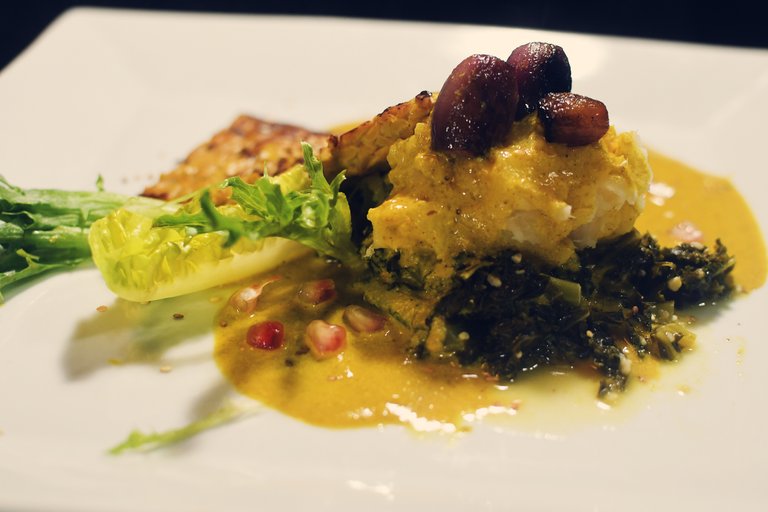 The cassava was mashed with a little coconut cream and a little salt.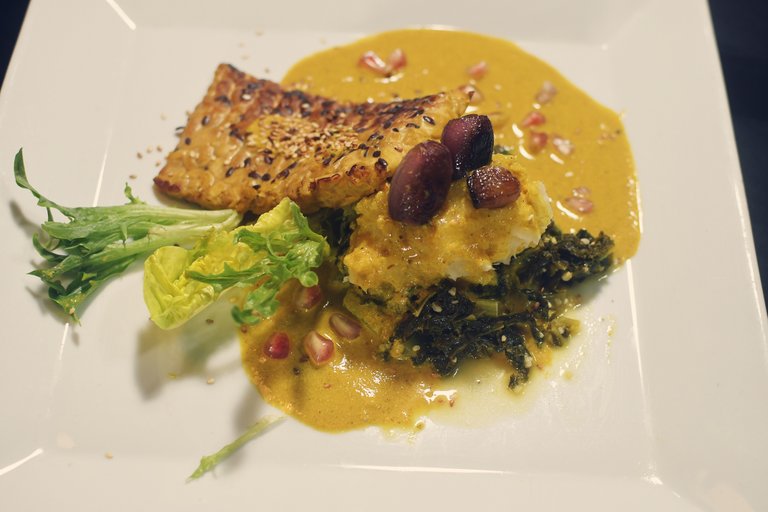 The onions were caramelized in a hot pan then deglazed with a little balsamic vinegar and a little salt.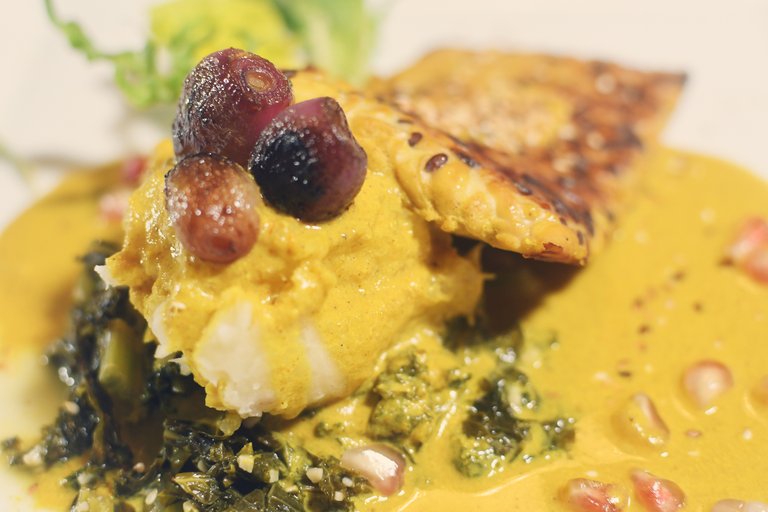 I sprinkled the tempeh with some toasted sesame seeds.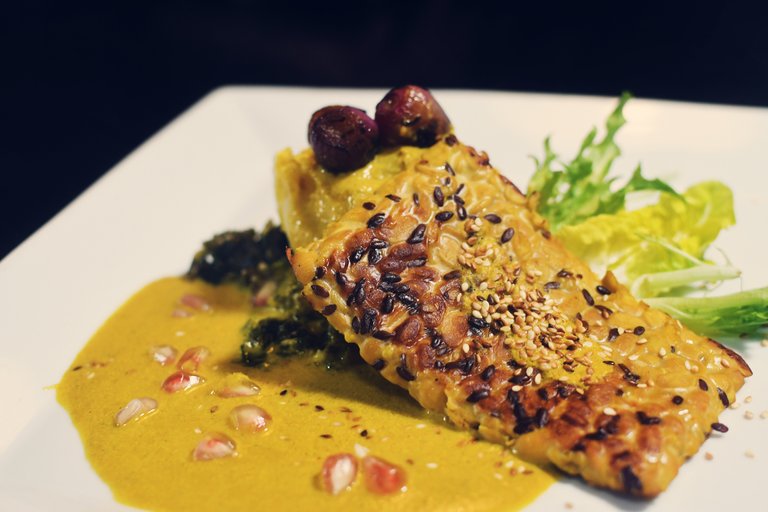 One habanero pepper in the sauce was perfect enough for us. It was not too spicy and it was spicy enough that we didn't feel the need to add more spice which we often do.
I normally don't make a curry sauce on it's own but I realize it's a convenient thing to make and freeze. You can take it out in portions anytime you want a quick exotic sauce to put over almost anything.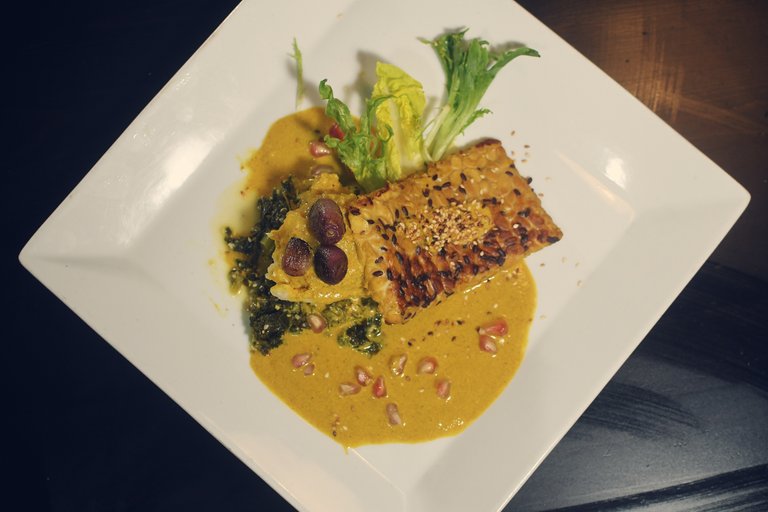 Have a nice week everyone!