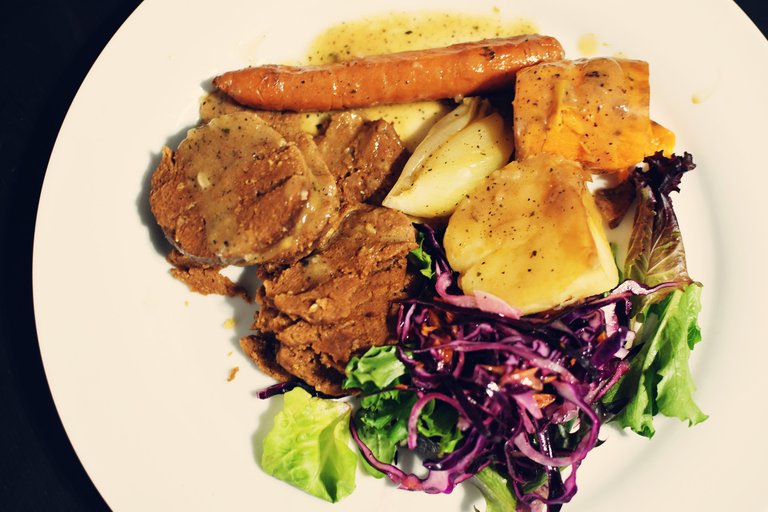 Last weekend was Canadian Thanksgiving where in the past, families made a big deal out of getting together and having a feast. Friends and relatives drove to other provinces and even flew long distance to be together for two or three days. The reality now is not quite like that.
Marc and I worked for the weekend so we invited his folks to visit us the day after at our new apartment. We had been living with them for months after a four month trip to Asia.
They agreed. We knew there would have to be food involved but unfortunately they, especially his father, will not consume anything other than meat an potatoes. They go all out some times and have fried chicken.
I thought I would make a vegan seitan loaf with roast potatoes and hope they would at least try. I know his mother would not be opposed.
When they got there they said they were stuffed when I put out some nuts and fruit. I said I was making dinner. They said sorry but they ate a big lunch and they weren't staying long.
Well believe it or not, it was a relief. We prefer to spend time alone and we didn't want to deal with the disappointment of not having meat on the table.
I had already prepared the seitan roast but finished everything after they left. We enjoyed dinner alone together.
Seitan roast
1 1/2 cup vital wheat gluten
3 tablespoons nutritional yeast
1 1/2 cups vegetable broth
1/4 cup soy sauce or tamari
1 teaspoon smoked paprika
1 teaspoon pepper
1 tablespoon tomato paste
1/4 teaspoon liquid smoke
4 cloves minced garlic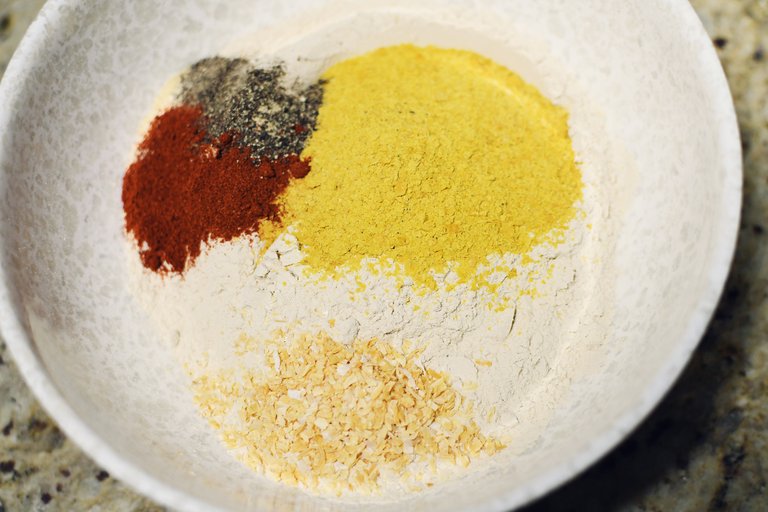 Mix dry and wet ingredients together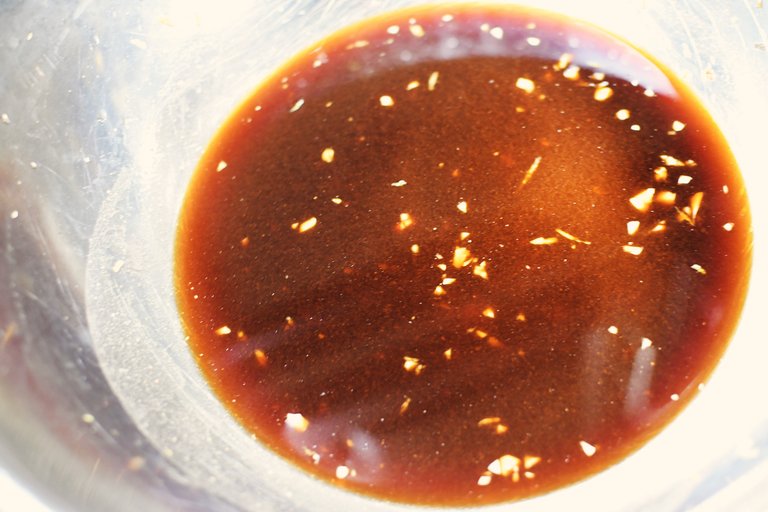 The dough should be kneaded for at least ten minutes or more.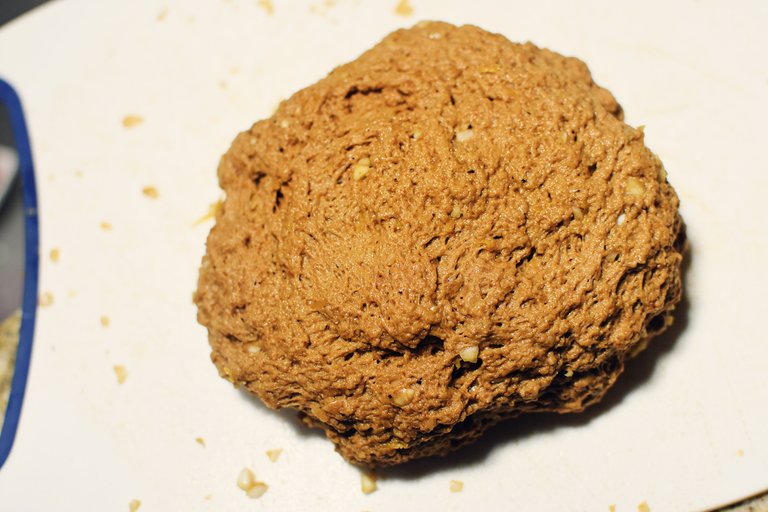 Afterwards roll into a log with parchment paper.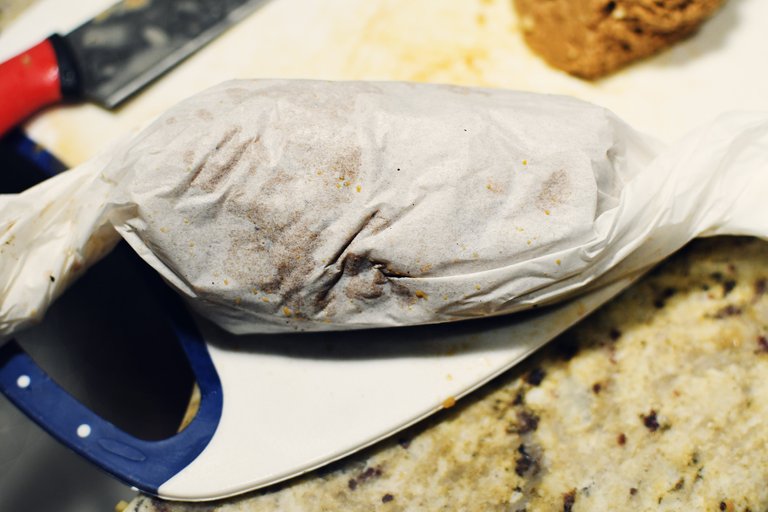 I made two out of it then steamed it in a steamer.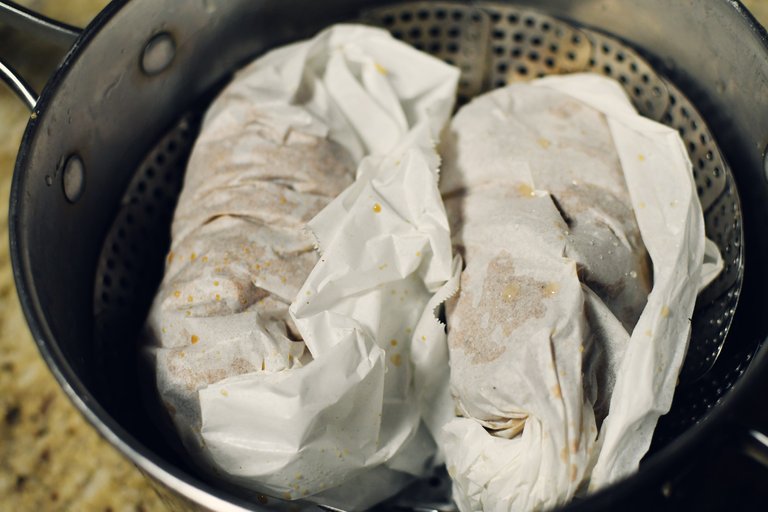 Meanwhile I had put some potatoes, sweet potatoes, onion and carrot in the oven to roast. I put around one cup of vegetable broth in the roasting pan.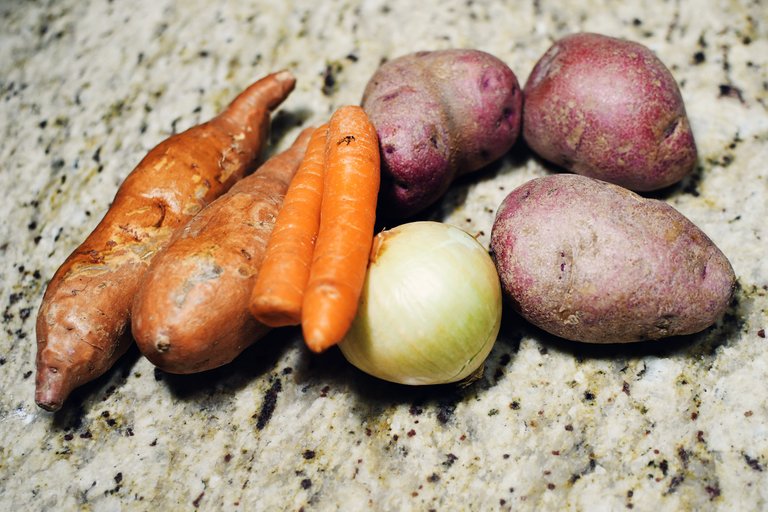 This was the easiest way for me and it was the first time using the pan which was given to me by my kitchen manager.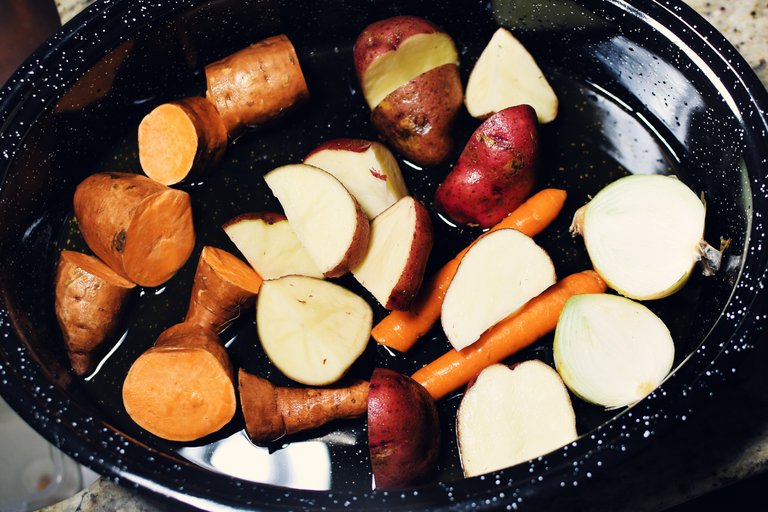 After around an hour in the steamer the seitan was ready. It really expands so I didn't tie the parchment too tightly.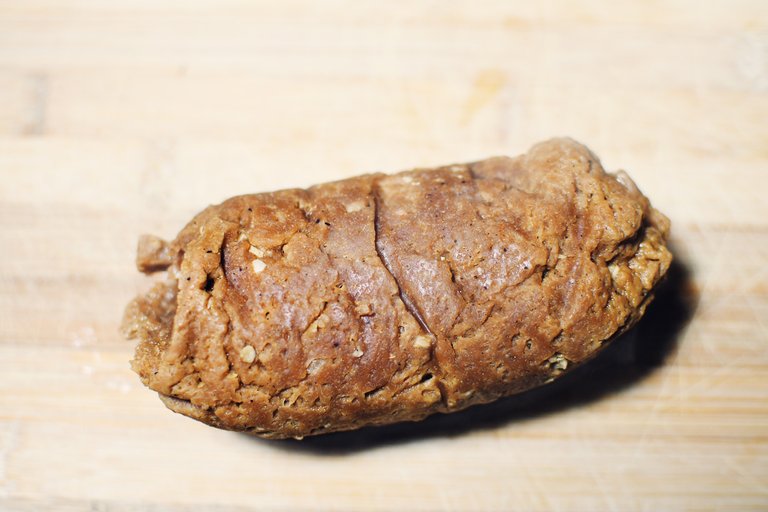 I made a simple gravy from vegetable broth and tamari.
Vegan gravy
2 cups vegetable broth
3 tablespoons tamari
2 tablespoon flour
1 tablespoon oil or vegan margarine or butter
1 teaspoon pepper
1 teaspoon thyme
1/2 teaspoon sage
1 teaspoon garlic powder
1 teaspoon onion powder
Add oil, butter or margarine to a medium hot pan then the flour. Stir to get out the lumps and add the liquid a little at a time stirring all the while.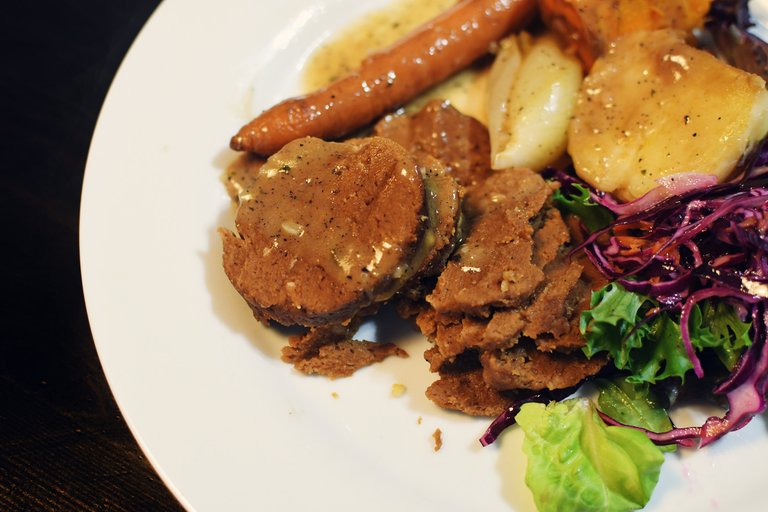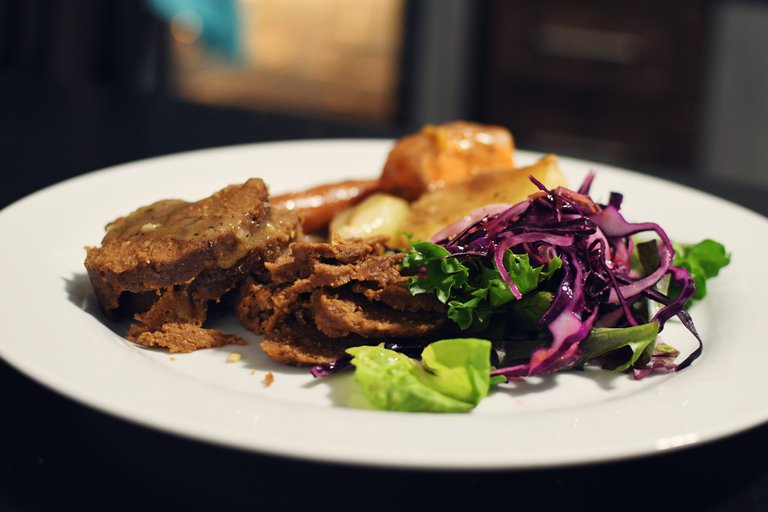 I know many vegans are opposed to eating what resembles meat and I respect that. Although I don't make a habit of eating fake meat, I do enjoy the memories it brings me. The memories of get togethers and good times when we consumed these things.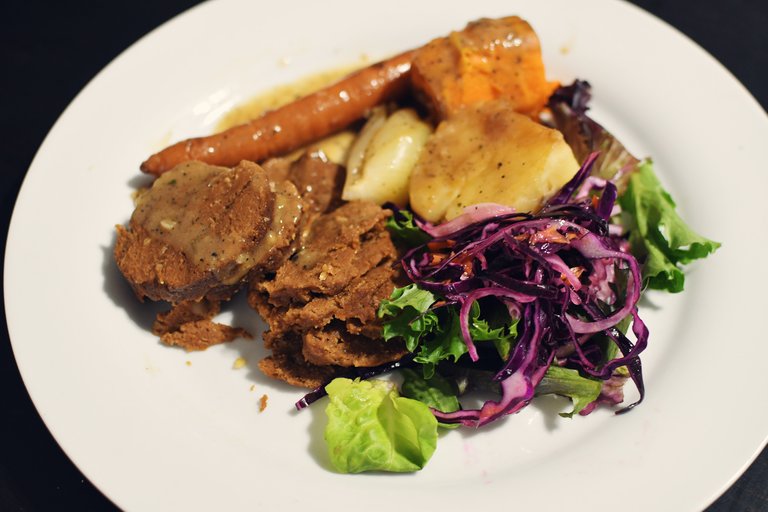 I had imagined impressing the meat and potato family by showing them that you can have the same experience and not consume animal products. I will have to try another time if the re is one.
Thanks for dropping by!