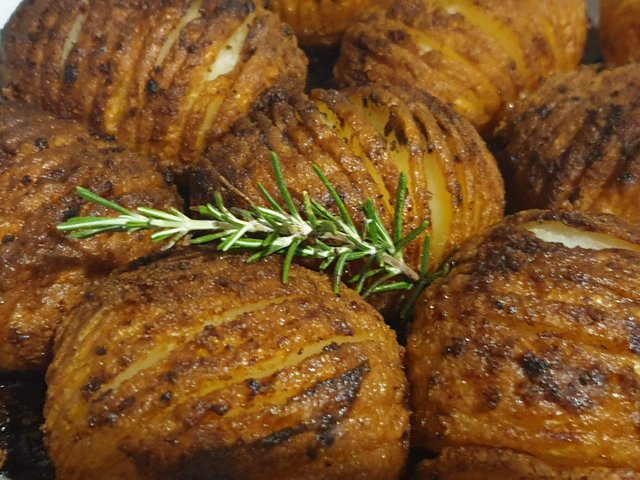 POTATO ORIGIN
The humble potato aka spud or tater was first cultivated by the Incas in Peru around 8,000 BC to 5,000 B.C.
When the Spanish conquered Peru in 1536 potatoes were introduced to Europe and later that same century Sir Walter Raleigh introduced them to Ireland.
Potatoes are very easy to grow and can feed many hungry mouths using a small piece of land.
Our small potato patch - hubby used an old swimming pool pump which he sawed in half, drilled some holes and sunk into the ground so the moles can't get to the potatoes; should be ready for harvesting soon.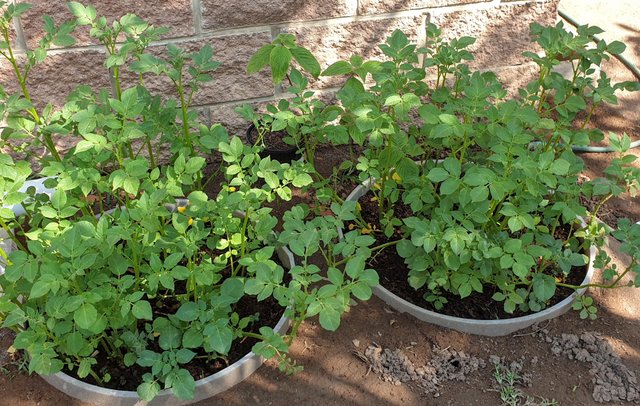 The Potato Famine
The Irish potato famine of 1845 is one of the worst tragedies in Irish history.
The Irish population fell from around 8 million to roughly 6 million; with 1 million deaths and another million emigrating under the threat of starvation.
The reasons were multiple; firstly being overly dependant on the potato crop. Secondly a disease called blight was accidentally brought in by ships from America, and lastly the most tragic cause was the reluctance of the ruling British government to intervene. The continued export of other food from Ireland to England aggravated matters.
Source
On a lighter note...
A Fun Fact
The potato became the first vegetable to be grown in space in 1995 as NASA and the University of Wisconsin aimed at providing food for astronauts on long space voyages, and in future possible space colonies.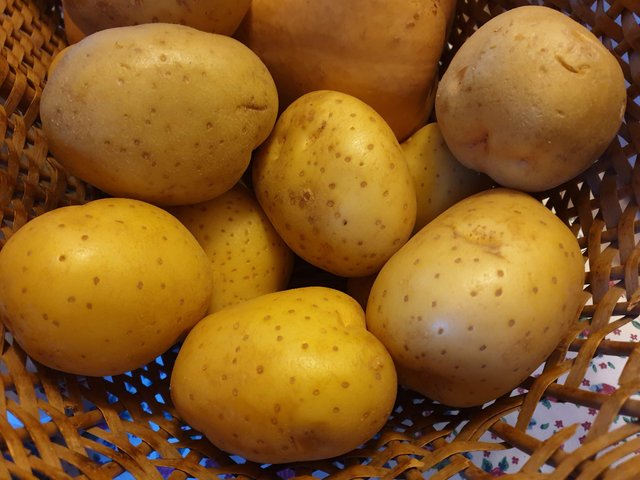 Potato Yeast
Yes, one can also use this versatile vegetable to make yeast for bread baking; this is one yeast I still have to try my hand at!
Nutritional Value of Potatoes
High in the following nutrients:
Vitamin C - an excellent antioxidant.
Potassium - an electrolyte essential for muscle functioning.
Vitamin B6 - plays an important role in carbohydrate and protein metabolism.
Nutrient dense complex Carbs - for optimal mental and physical performance
Source
POTATO TREATS
Which is your favourite?
Potato Fries, Wedges, Potato Bake, Stuffed Baked Potatoes, Roast Potatoes, Potato Salad or Creamy Mashed Potatoes?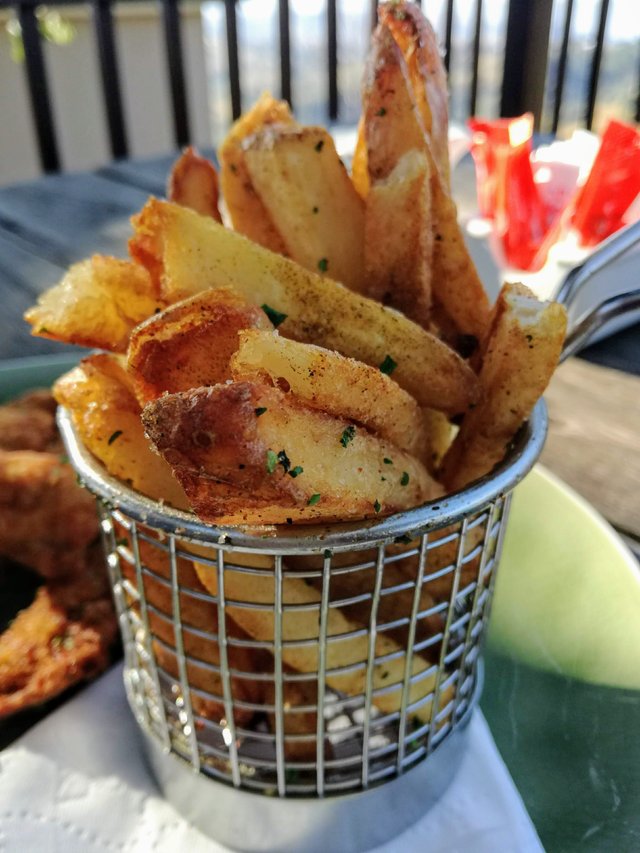 I think you can guess which one is my favourite:)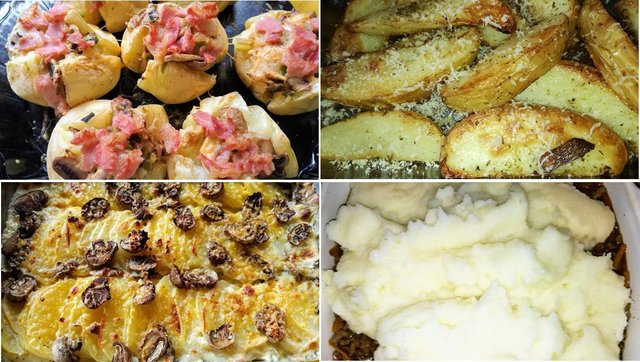 However, there's yet another favourite, and that is Hasselback or Fantail Potatoes.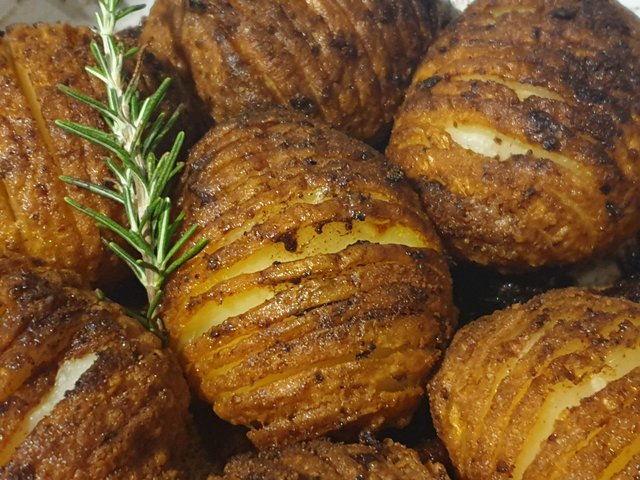 RECIPE
8 medium Potatoes, scrubbed and washed
1/2 pkt Brown Onion Soup Powder
1/2 pkt White Onion Soup Powder
200 gram Butter, melted
Fresh Rosemary
Cut a thin slice off one side of potato so it has a flat surface to sit firmly in oven pan.
Slice thinly, but not all the way through.
Mix butter and soup powders and pour over potatoes, scatter fresh Rosemary over the top.
Bake at 180°C for about an hour or till potatoes are cooked through, basting with the butter mixture every so often.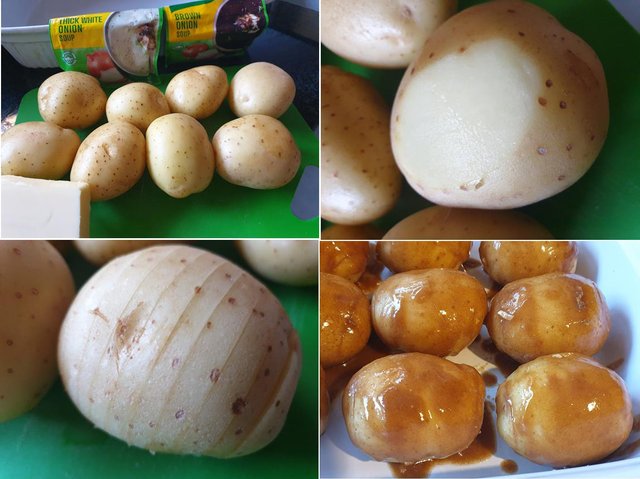 Gorgeous crispy on the outside and fluffy inside.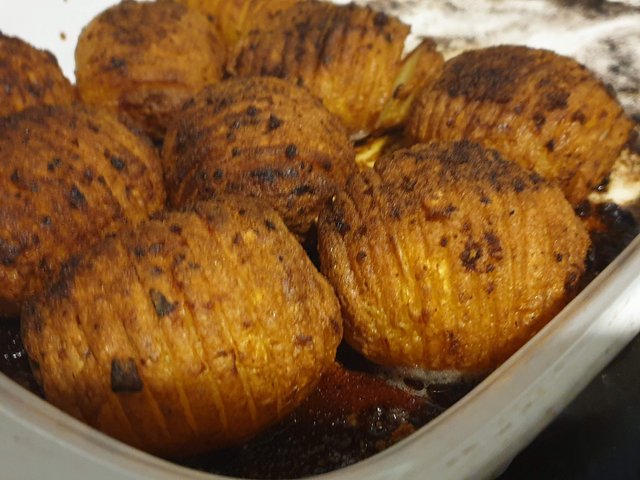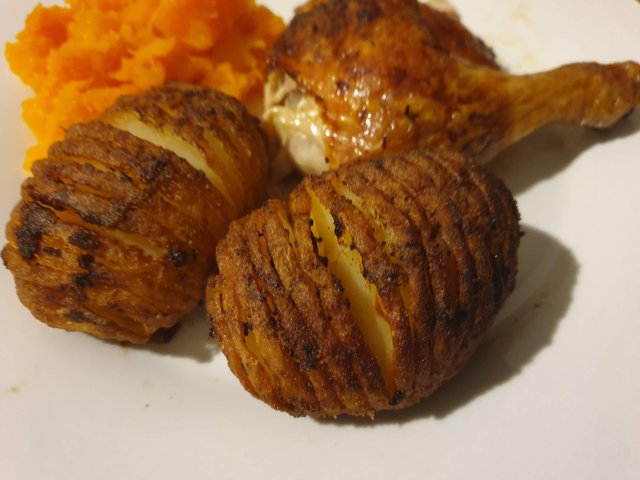 BON APPETIT FRIENDS!
Hope you enjoyed this as my contribution to @qurator's weekly HIVE TOP CHEF - POTATOES


Original Content by @lizelle

Thank you for stopping by

Copyright @lizelle - All Rights Reserved


Banner created by @derangedvisions