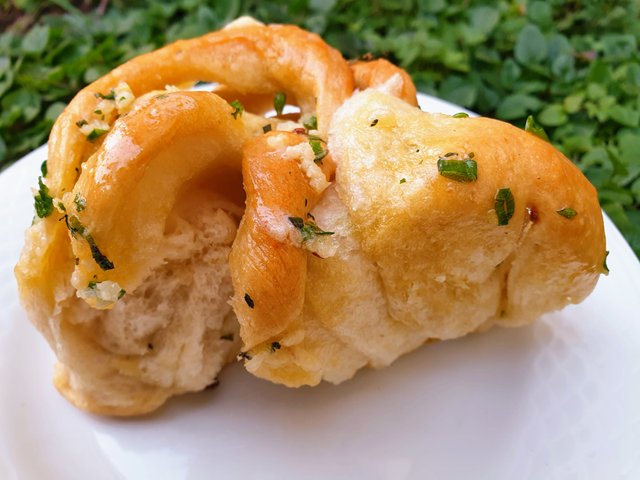 FUN GARLIC FACTS
Ancient Egyptians believed that Garlic made you stronger so the slaves building the Pyramids would be given a daily ration of garlic to make them stronger and ward off illness; they were wise indeed!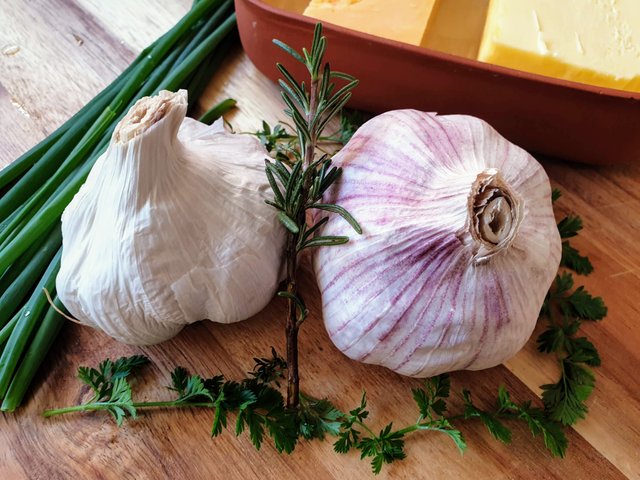 Garlic has been around for over 5000 years and is one of the oldest cultivated Vegetables; yes it's a vegetable not a herb. It has been used for both physical and spiritual health by ancient and modern cultures.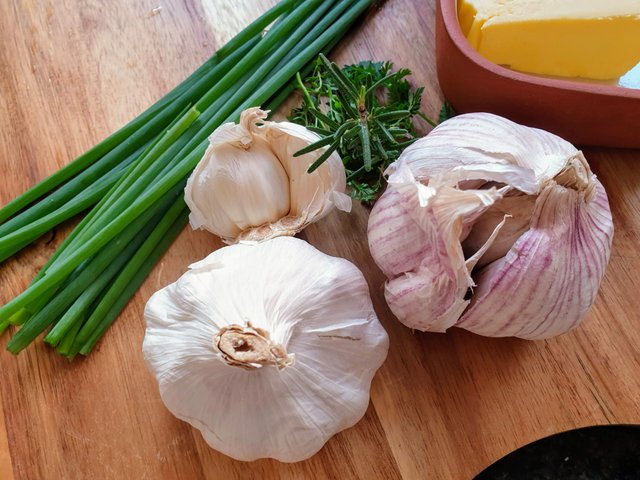 Strings of Garlic used to be hung to keep away witches or the evil eye, keep out robbers and to chase away envious people!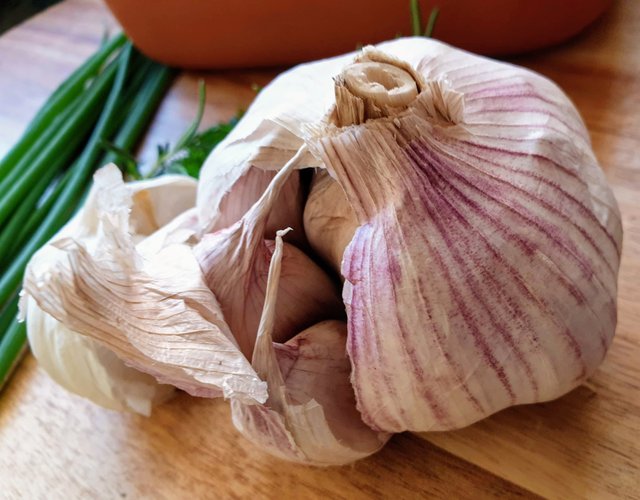 A bride would carry a clove of garlic as a good luck charm and to ward off evil from her big day; can't see that this would have enticed the bridegroom, in fact could also keep him at bay, especially if it was an arranged marriage and not a love match:)
Of course we know that Garlic indeed has many...
HEALTH BENEFITS
Such as...
Lowering cholesterol levels.
Boosting the immune system.
Reducing blood pressure.
Contains antioxidants that protect against cell damage AND aging, may also reduce the risk of Alzheimer's and dementia.
COOKING WITH GARLIC
Garlic is closely related to onions, shallots and leeks and is made up of about 10-20 segments called cloves.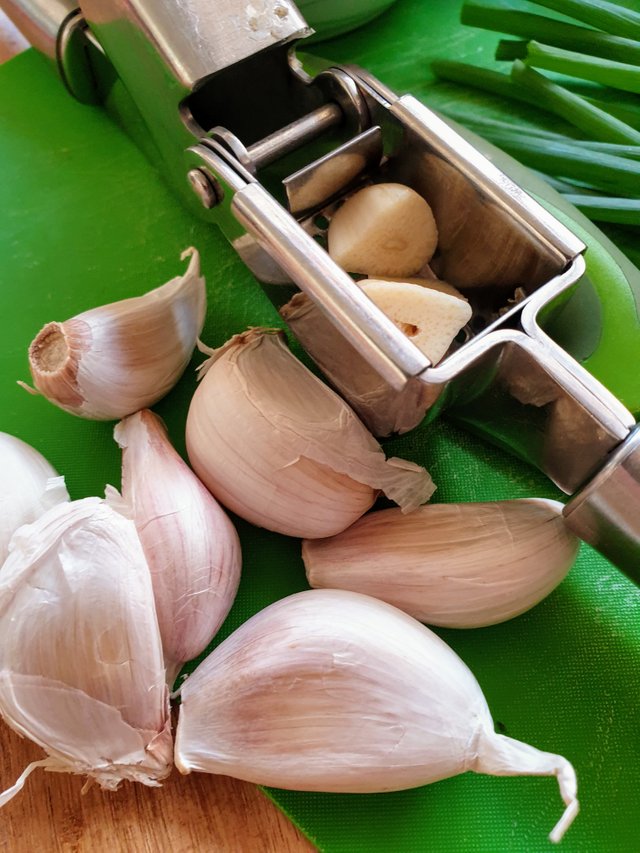 This pungent vegetable is widely used in kitchen for Seafood dishes, Spicy Curries and Creamy Pasta Sauces to name but a few; none of these can be made without the addition of crushed Garlic.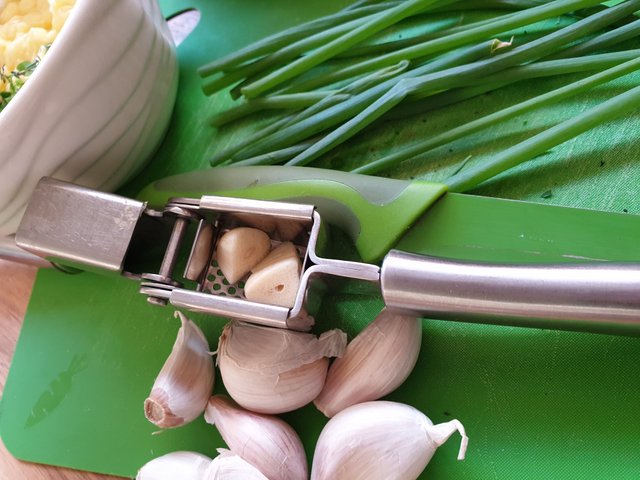 However, the first thing that came to mind for Qurator's: Hive Top Chef! | Garlic!
was Garlic Bread or Garlic Flatbreads.
The first won the toss-up, so I made...
GARLIC & HERB BREAD TWIST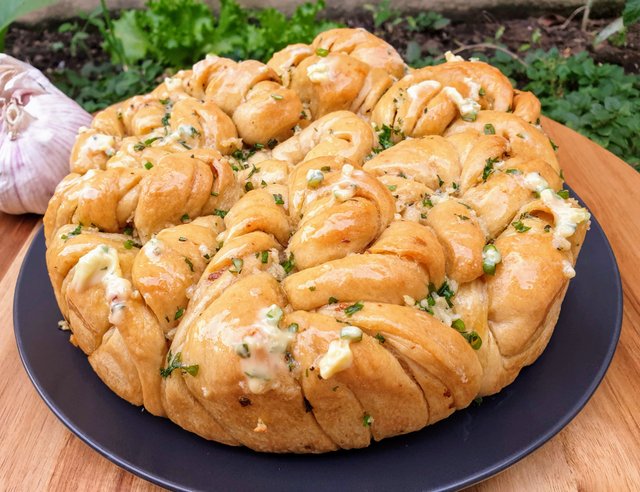 Literally drowning in Garlic & Herb Butter.
The bread dough was rolled out thinly, layered with Garlic & Herb Butter, sliced and twisted into a round knots, closely placed in round cake pan, Garlic & Herb butter lathered on top before and after baking.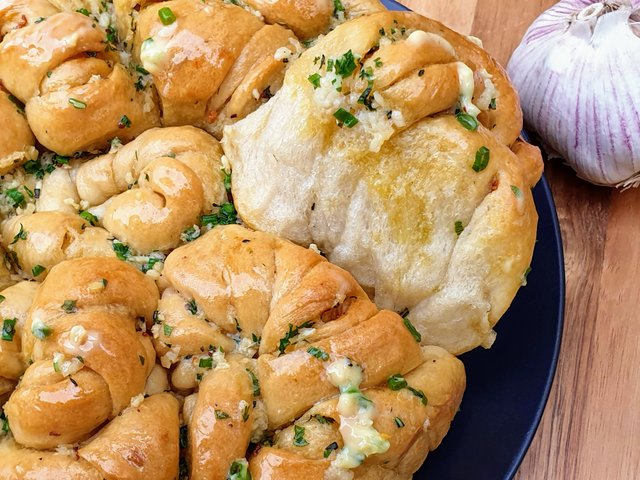 No mistaking that Garlic was on the menu the night before, but it didn't matter as everyone had tucked in.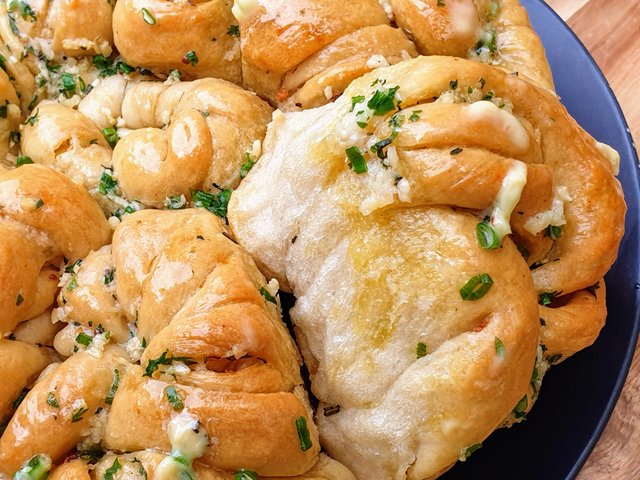 The bread could be flaked off and had a similar texture to Croissants; absolutely fabulous eaten hot off the press, as the saying goes!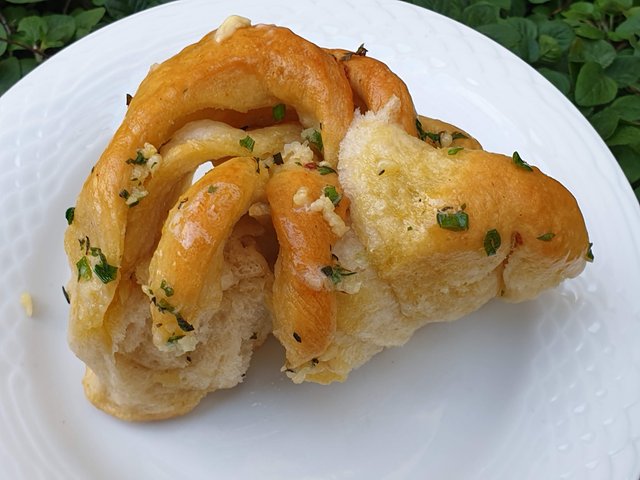 BREAD DOUGH
3 cups Stoneground White Bread Flour
1 tsp Brown Sugar
1 tsp Salt
1 sachet instant Yeast
600ml Lukewarm Water
Mix dry ingredients with a whisk, add water and knead till dough forms a ball and leaves side of bowl; leave to proof in a warm place.
I used my Wonderbag as this speeds up the process.

GARLIC & HERB BUTTER
200 gram Butter at room temperature
Fresh Rosemary, Thyme & Parsley, finely diced
Garlic, crushed
Mix all together

METHOD
Form a long roll with bread dough, cut into 7 pieces, roll each one out thinly into oval shape, spread Garlic & herb Butter on top, cut strips but leave the top intact and twist starting from the top, then form a knot.

Pack knots tightly together into round cake pan, spread Garlic & Herb Butter on top before baking at 180°C for approx 40 min.

Lather remaining Garlic & Herb Butter on top and serve hot.

Absolutely delicious Garlic & Herb Butter loaded Bread.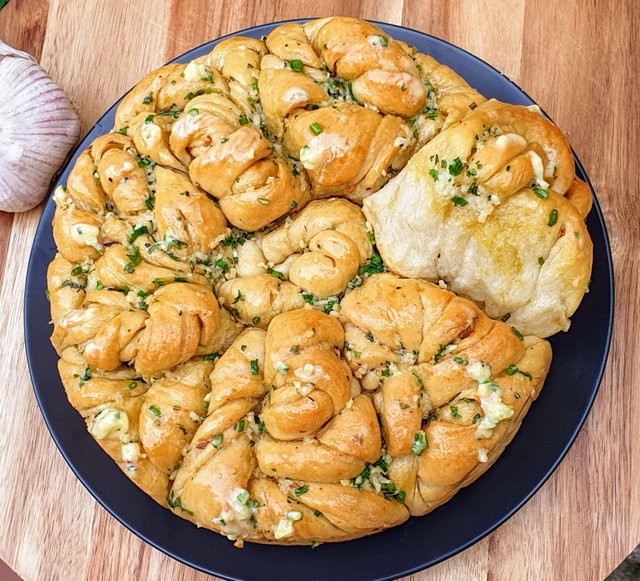 ---


Original Content by @lizelle

Thank you for stopping by

Copyright @lizelle - All Rights Reserved


Banner created by @derangedvisions