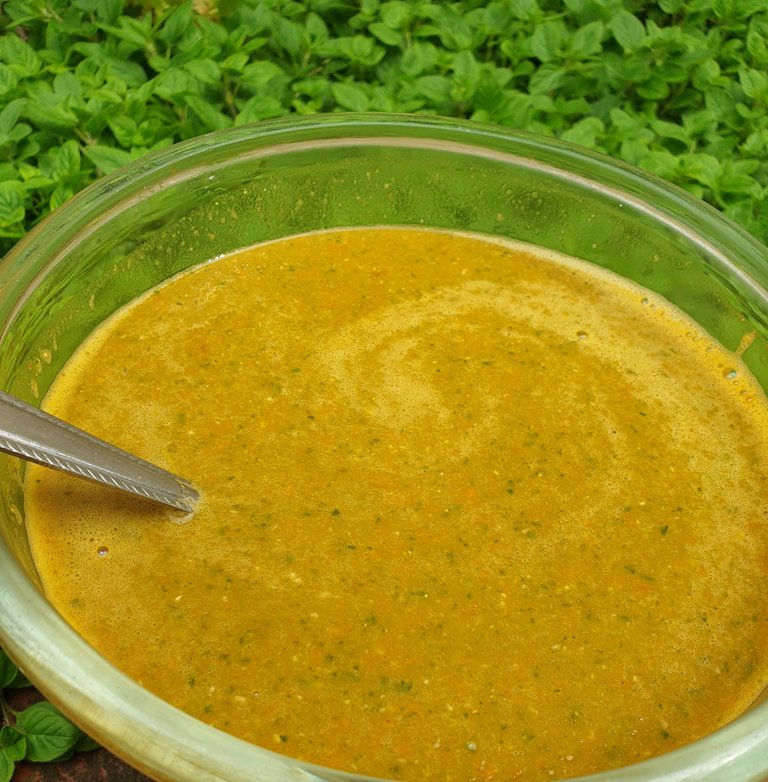 When it's cold outside and there are hungry mouths to be fed, soup is just the thing to warm the cockles so to speak, but a bowl of steaming hot nourishing Vegetable Soup needs at the very least an hour to cook up.
However, when time is of the essence, a speedy No-Cook Blender Soup is the perfect way to serve a real nourishing meal as most of the ingredients are raw so the vitamin and mineral content is not cooked to death!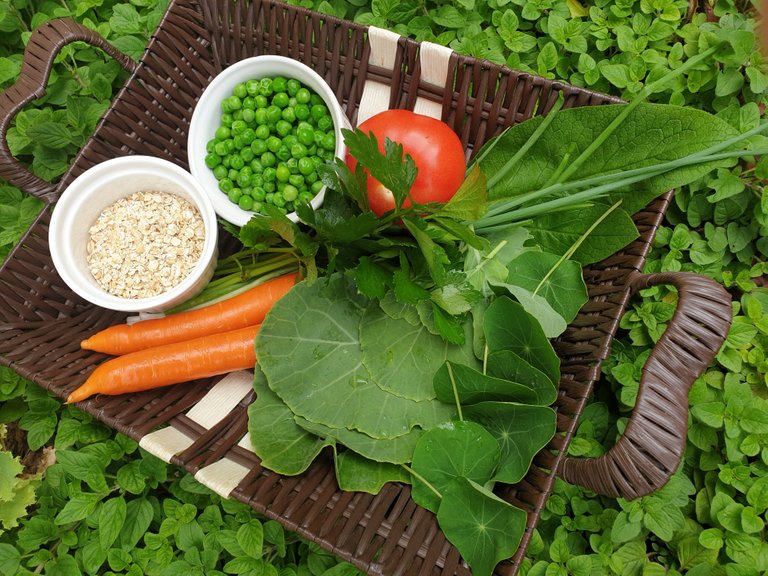 I had forgotten about this really refreshing and delicious Instant Soup that was being demonstrated at a Garden & Home Exhibition Show some years ago; obviously promoting a super-duper blender, which I did not buy as it was way over-priced.
So my good old food processor started the job today to chop up the veggies good and proper!
This is more of a method as one can use any kind of veggie that can be eaten raw, but this is what I used:
No-cook Blender Soup
2 Carrots
Bunch of Spring Onions
Couple of Celery stalks
Nasturtium leaves
Handful of young Kale
Comfrey
Defrosted Baby Peas
1 Tomato
Approx 1/2 cup Rolled Oats to thicken the soup
3 Cups hot Veggie Stock
Paprika, Salt & Cayenne Pepper
Dice veggies roughly into smaller pieces, place into food processor or blender if your is a super-duper one.
Add hot Veggie Stock, Oats & seasoning & blend very well.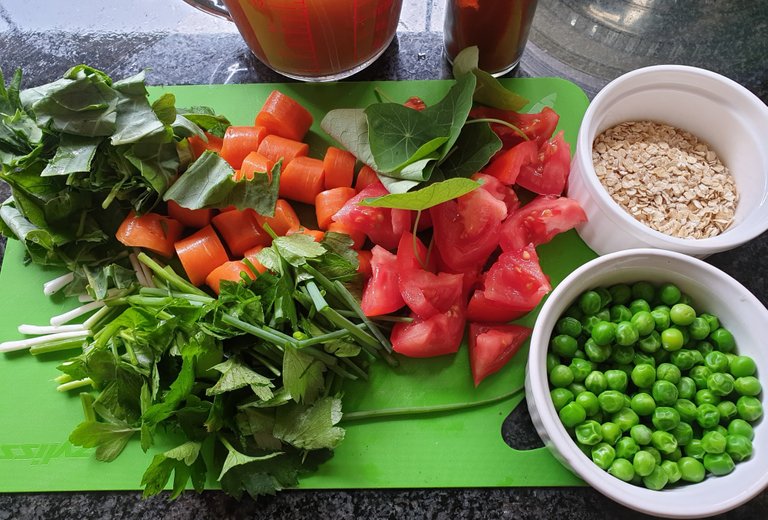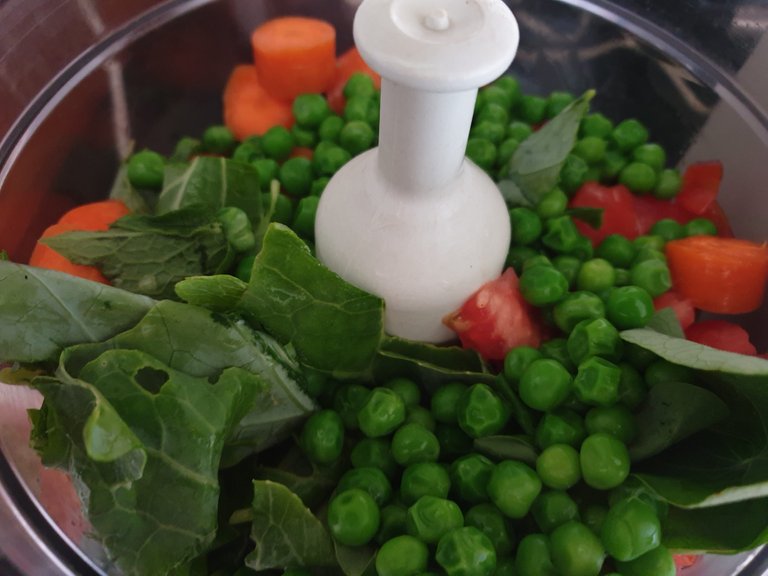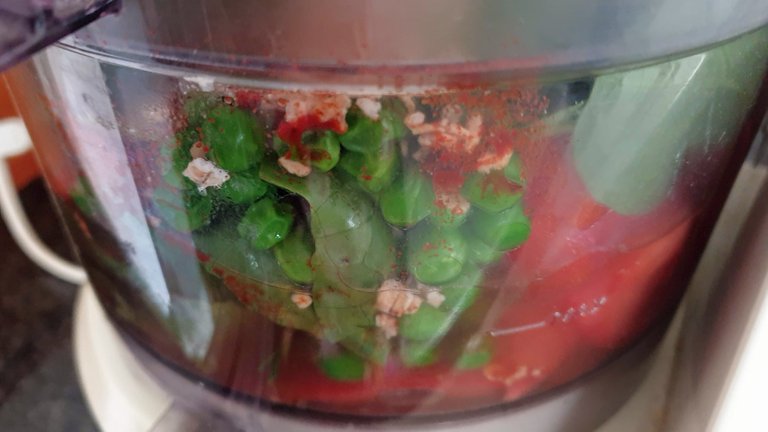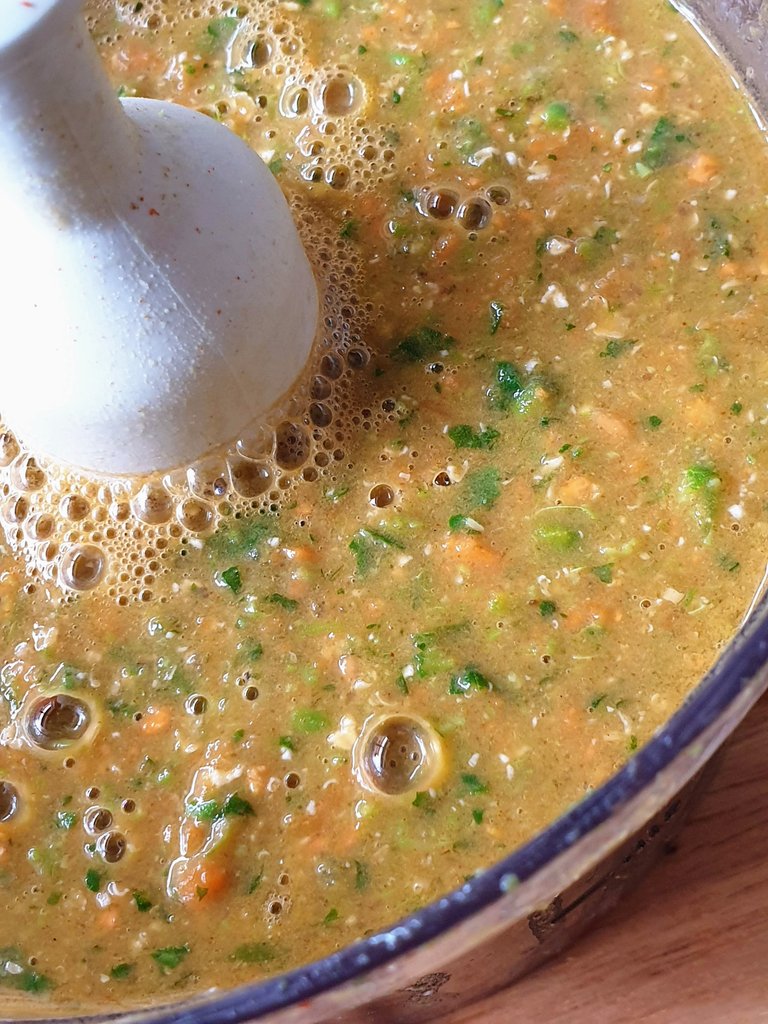 I made a bit of a mess as I tried adding the liquid to the food processor, but then popped it all into my trusted blender and my No-cook Blender Vegetable Soup was born, but needed more seasoning!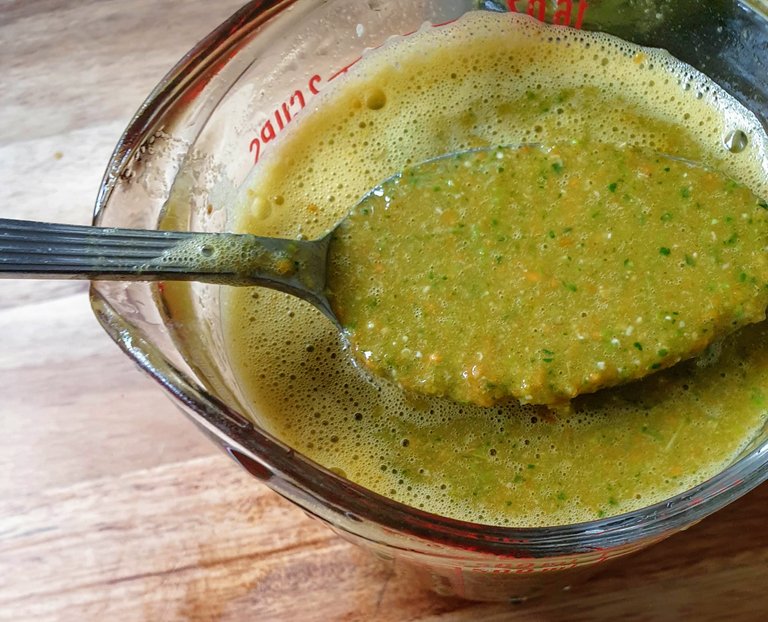 Served into soup bowls and popped into the microwave for about a minute to warm through and help the oats swell and thicken the soup, and it's time to sit down and enjoy a good nourishing soup loaded with vitamins and minerals!
It really was way more tasty than soup that's been cooked for hours!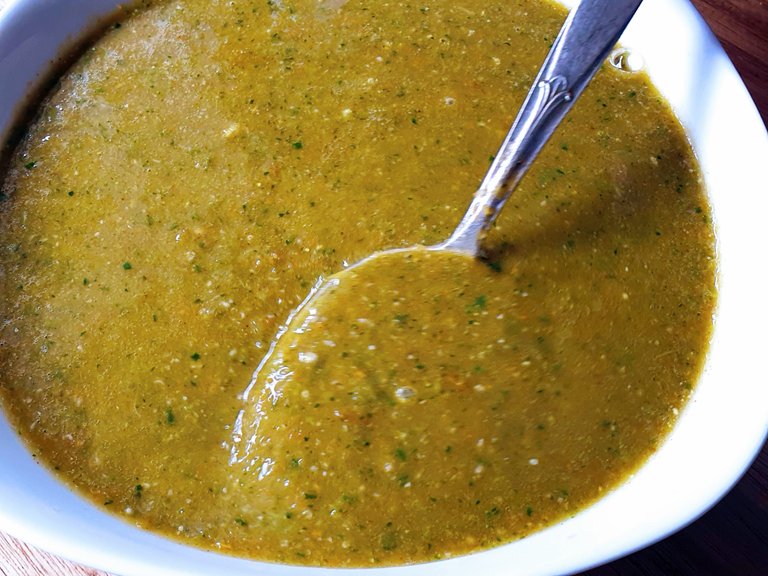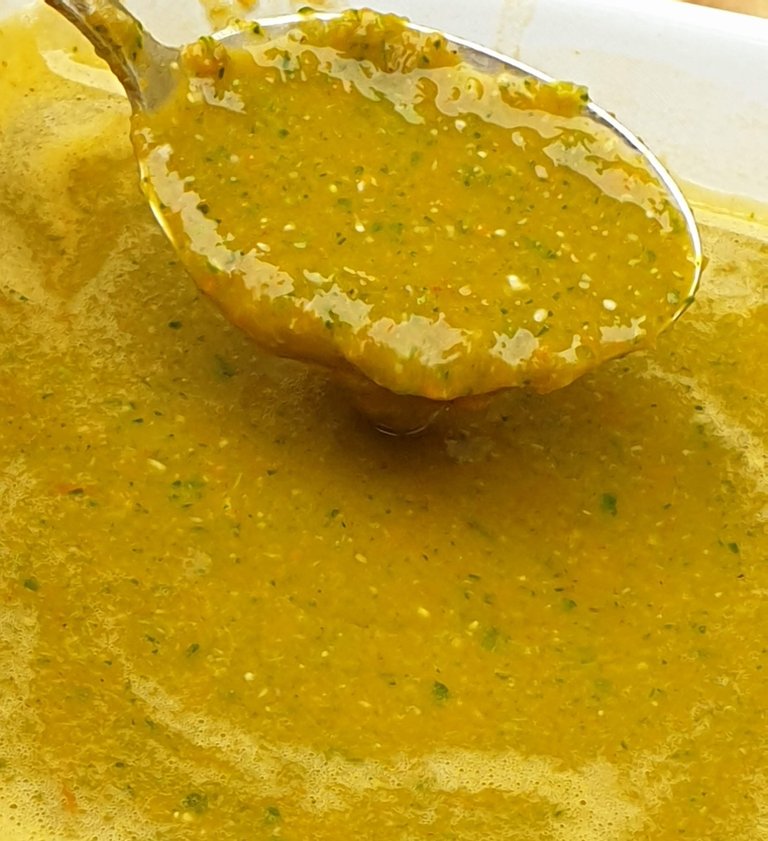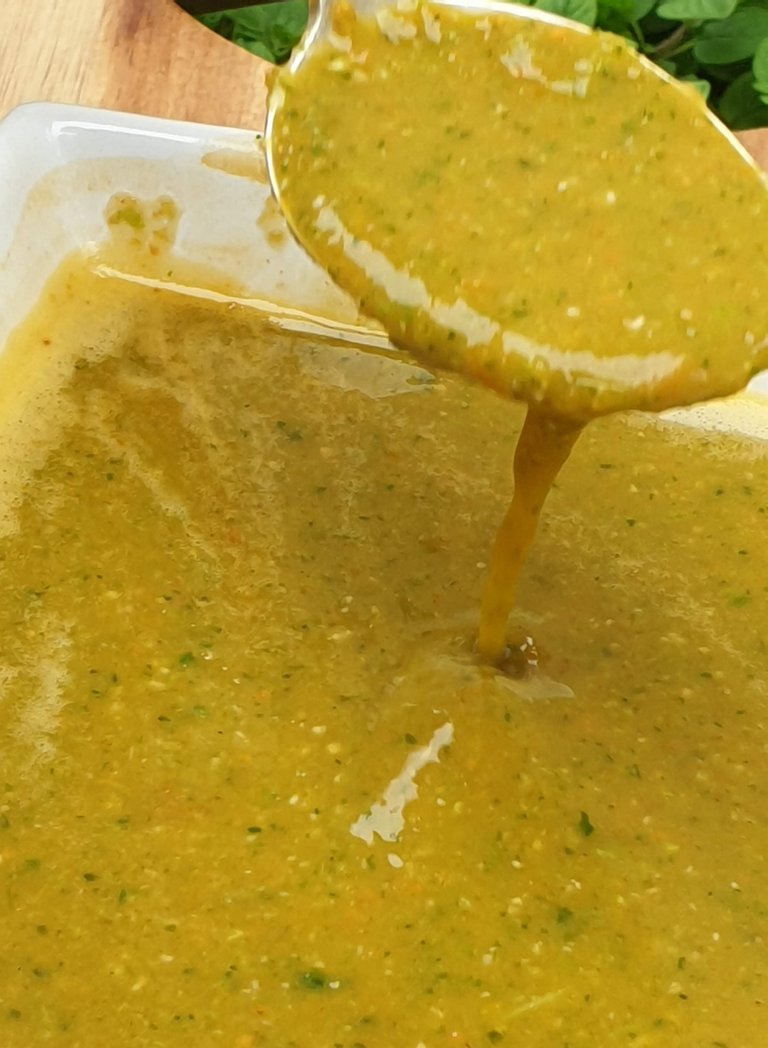 BON APPETIT FRIENDS!


This has been my contribution for the exciting weekly @qurator foodie contest,
Qurator's: Hive Top Chef! | Soup! Hope you enjoyed it, and thank you for popping into my kitchen :)


Do you know this Badge?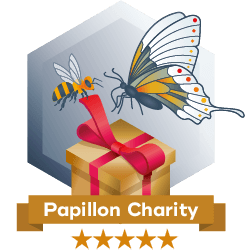 It says "Thank you for partnering with the Papillon Foundation by participating in the
Weekly Hive Charity Giveaway."
Do you want this Badge?
If you like this badge and if you want to help too, you can learn more about @combination and the badge in their blog post:
Some Exciting News! Badge release!


Why not join Hive RIGHT HERE and become part of this amazing community!


Original Content by @lizelle
Thank you for stopping by
Copyright @lizelle – All Rights Reserved


Banner created by @derangedvisions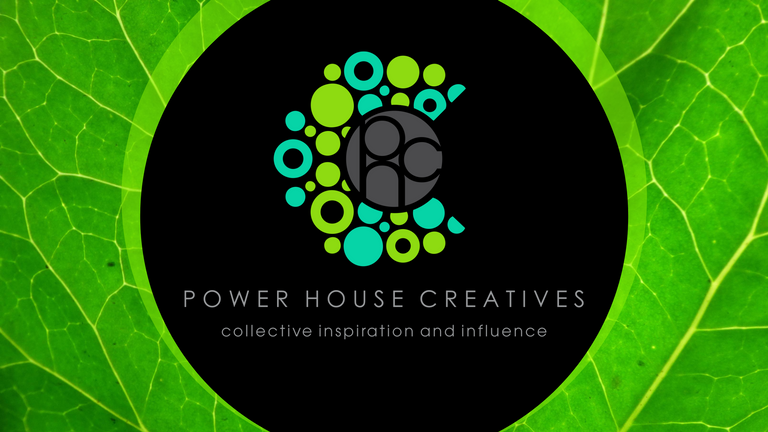 Banner created by @zord189