Warning – disturbing graphics!
Some three years ago I wrote about the dangers of storing flammable liquids in the home when little ones are around.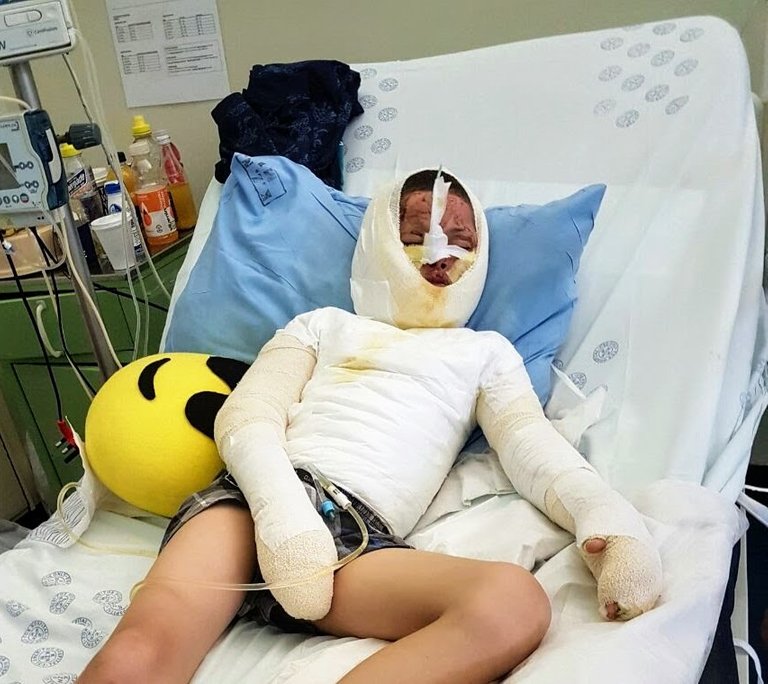 Corona Virus Safety Measures a Hazard?
The safety measures we're all using to prevent the risk of being contaminated with the Corona Virus, can actually be hazardous if we have small children in the home.
Colourful alcohol-based hand sanitizers are seen everywhere, casually placed next to face masks etc and often within easy reach of children.
This of course poses serious safety hazards if parents do not take the necessary steps to minimize the risks.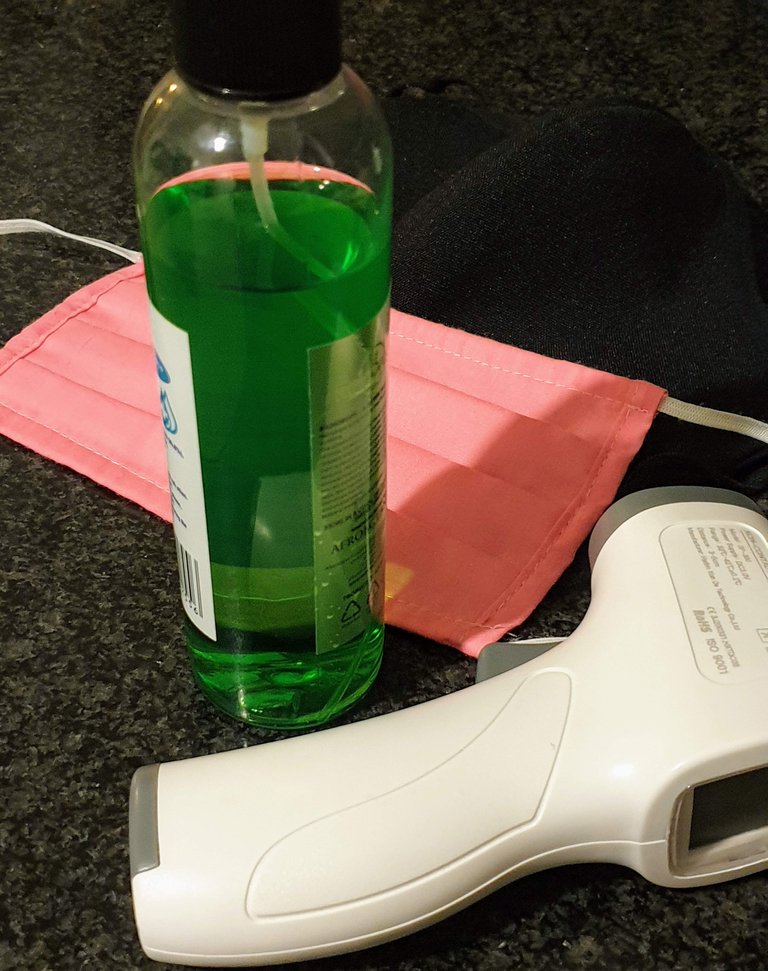 Flammable Liquids
Any flammable liquid should be stored out of reach of little ones, inside a locked cupboard.
We further should avoid placing alcohol based sanitizers within easy reach of a small child.
It is much safer and healthier encouraging regular hand washing by keeping bottles of anti-bacterial hand wash at each tap in our homes and hand wipes in bedrooms or the tv room before resorting to alcohol based sanitizers which are fine for traveling or when in public places.
Children are very curious, and will want to squirt and squeeze when they see the bright coloured alcohol based sanitizers.
Fire Hazard in your own home
The danger of accidental fires cannot be over-emphasised, and this became very real when my niece's son suffered second degree burns at a family barbeque about three years ago.
His father asked him to fetch firelighters from the kitchen cabinet as the charcoal was battling to ignite but the little boy instead picked up a bottle of highly flammable liquid that was stored in the same cupboard.
Disaster strikes
Needless to say, what happened next had dire consequences for the little boy and the entire family as he threw the liquid onto the smoldering charcoal.
Accidents happen in the blink of an eye and as the liquid ignited, the bottle exploded in his hand; his arm, chest and face was on fire!
Dad immediately put him into the shower and let cool water run over his little body before rushing him to the nearest hospital.
Dad suffered minor burns in the process but the little boy was in trouble.
After being stabilsed, he was admitted to the burn unit; fortunately one of the best in our province.
He was treated by specialist surgeons who certainly saved his life, but spent four months in hospital undergoing skin grafts and missed a whole term at school.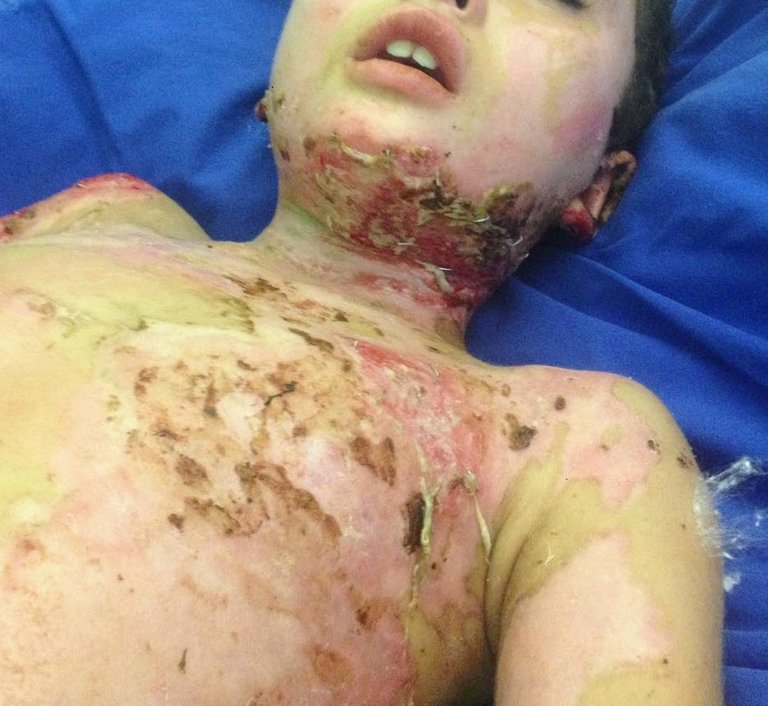 He still has some scars that will never go away, both physical and mental!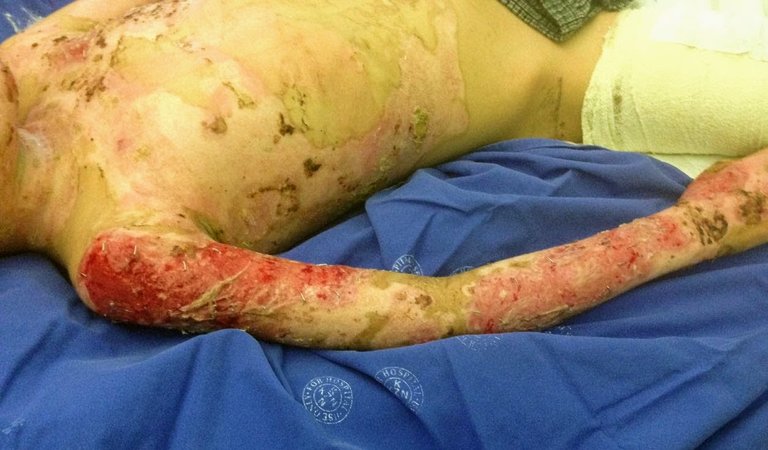 Hand Sanitizers
Now that alcohol-based sanitizers are seen everywhere, parents really have to be careful about storing them in a safe place and out of reach of children.
That innocent looking bright coloured bottle of pleasant smelling sanitizer that we use every day, should not be within a small child's reach as children are naturally curious.
Not only is it a fire hazard, but can also cause alcohol poisoning if a child has to ingest even a small amount.
Tell your children not to rub their eyes or pick up food while their hands are wet from the sanitizer; once it's dry it cannot do any harm though.
A warning for all of us to be careful about storing harmful substances which certainly should not be in reach of small children, be it flammable or other substances which could be consumed by small inquisitive children.
Methanol-based Hand Sanitizer warning from the FDA
Methanol is a toxic alcohol that can have adverse effects, such as nausea, vomiting, or headache, when a significant amount is used on the skin. More serious effects, such as blindness, seizures, or damage to the nervous system, can occur if methanol is ingested. Drinking hand sanitizer containing methanol, either accidentally or purposely, can be fatal. See here for more information on how to spot safe hand sanitizers.
If you purchased any hand sanitizer containing methanol, you should stop using it immediately. Return it to the store where you purchased it, if possible. If you experienced any adverse effects from using it, you should call your healthcare provider. If your symptoms are life threatening, call emergency medical services immediately.
When it comes to preventing the spread of infectious diseases like COVID-19, nothing beats good old-fashioned handwashing.
Source
The Burn Care Trust
One of the specialists treating my niece's son, Dr Nikki Allorto who was deeply affected by the lack of good burn care facilities in South Africa, started an organisation called The Burn Care Trust in Kwazulu Natal, and had this to say: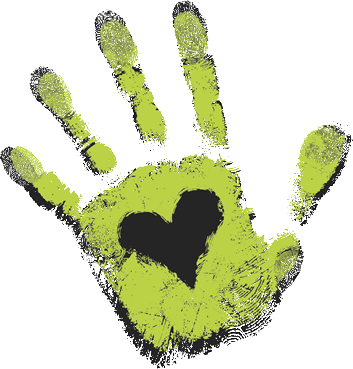 Burn injuries scar your body and without appropriate care,
scar your heart forever,
no matter if you are the patient, parent, grandparent or caregiver.


Original Content by @lizelle
Thank you for stopping by
Copyright @lizelle – All Rights Reserved


Banner created by @derangedvisions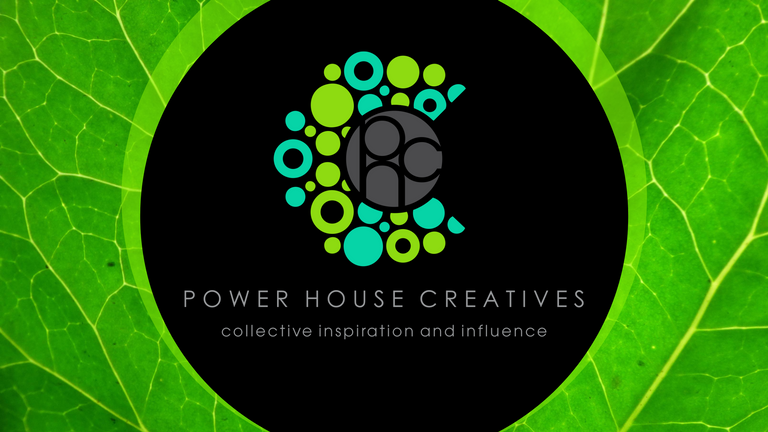 Banner created by @zord189