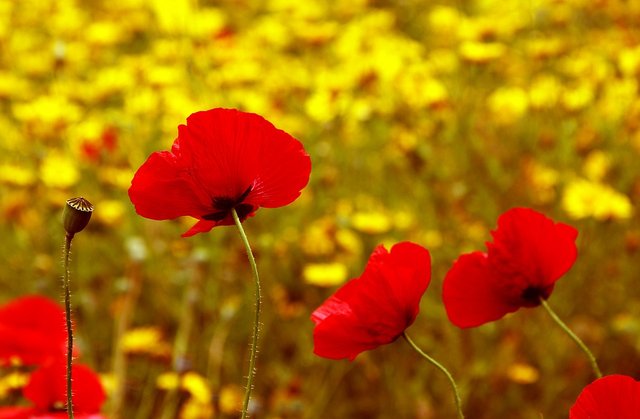 *image by @wales, Dean Moriarty

This is a letter I have written to my fifteen year old self for a Power House Creatives contest. It was quite a journey to write this. I hope it doesn't offend many of you, but I believe it is a conversation that very much needs to be had.


Hello.
Meen foovasta.
If I knew how to properly write that phrase, I would. But I, like you, have only heard it spoken, and not often enough. Our father said it to me in his kind moments, which were too few. He says it to you. He calls you Kookla just as he once called me, and just as he will your daughters, albeit rarely.
He also uses some very unkind words, and not all of those are in Greek. "Stupid", "goddamn", "lazy", "cheater", and "liar". These are a few of the unkind words that he flings in your face as he removes his belt, that he yells into the faces of your siblings as he gulps down his martini, and even sometimes into the face of your mother, my mother too, as she quietly continues to sip hers.
There are days you think you are shit, you MUST be shit, or he would not have been so cruel to you.
It's not easy for you right now, I know. Been there, done that.
Here is a 50 word story I wrote about you, one of the very first stories I ever wrote:
The child gripped the tree's fattest branch, heaved one leg over, and scrambled up.
She climbed until she had to listen carefully for cracking sounds from the thinner branches, and to press her body to the tree's trunk.
The treetop bowed with every breeze or shift of her weight.
Safe.
---
I know you pretty well, even though we have never met and never will. I know you do lie about practicing the violin, I know you do help Susie C cheat, and I know you feel stupid because you have no opinions of your own. I know sometimes you pray to god to not be damned.
As hard as this seems now, you can handle all of this. You ARE handling it now with your long walks in the woods, your time high up in trees, your remaining silent when in your own home.
Here's some good news: You are kind. You are smart. You are beautiful. You are not shit and you will be fine, as fine as any human born in this era can be. You will learn how to give things, important things, to yourself. You will learn how to give things, precious things, to others. You will be whole, and you will be healthy.
How do I know all this? I am you my dear, the person who knows you best, writing to you from your future fifty years hence. You/I still love words like hence, where one thing follows logically from another. You/I still love to drive around in rural areas just to look and listen to the peace. You/I still love to be alone.
I have some advice for you. It is hard advice to follow, because it is hard advice to believe. Many people will call you stupid, lazy, lying and crazy.
Please do not believe everything you learn in school, read in the newspapers or hear on TV. There are a lot of lies in all of that. Your history classes are loaded with propaganda, and the literature you will study has been chosen to modify your behavior. Even mathematics, the only subject that makes sense to you, has some lies in it (those turn out to be fun actually, thrilling even). But it will surprise you to hear that the subject that contains the most egregious lies of all is science. I hope that you know better than I did to question any science that you have been told, but not shown any evidence of. Learn how to tell good science from bad science.
I am going to tell you one specific thing I would like you to not believe. It risks changing your character quite a bit, because you will probably not experience the worst trauma of our life, and nor will I. Will I be as patient, as careful, as certain, as strong, as understanding, or as inquisitive as I am now if you believe differently than I did? Will I be a shadow of who I am because I did not suffer through the horrible illnesses of every single member of my family except my own?
Do not believe what you are taught about medicine. These concepts are among those you will be told and not shown. You will NOT be taught that other methods of healing have equal if not superior results in treating disease than western medicine does. You will NOT be taught that western medicines are made from toxins that always do great harm. You will NOT be taught that your body, if healthy, is capable of handling almost any illness it contracts, nor that there are simple, harmless, soothing, and inexpensive methods to help your body through its toughest times.
Above all, you will be told to trust vaccines, and the science of vaccines is the worst science of all.
Just ask me. And ask any of your children, who will all three contract an auto-immune disease in their childhoods. Ask me how many days I have spent sitting next to a hospital bed that one of my children occupied. Ask me how many times I was dismissed when I questioned a diagnosis. Ask me how helpless I have felt, knowing the only type of medicine I was allowed to use for my children, because I also wrongly believed in public education, was harming them.
A prophecy: you will bear three children at what might be the last moment in history that a parent can choose not to vaccinate. Choose wisely.
As I finish this letter I feel desperate for you to be smarter than I have been. I want so much for you to begin the battle I chose to fight too late in my life, but hopefully not too late for others to benefit.
I suppose this task of writing to my younger self could have been uplifting to both of us, but I most certainly end this post of mine feeling bereft.
Be afraid my love. Be very afraid of injecting toxins into the arms of our children.
I can't even tell myself meen foovasta: don't be afraid. I am terrified for human kind.

This is my entry for Power House Creative contest, which you can find here.
I sure did not know, when I started writing this, that I would end up where I did.
I publish this with trepidation.
This conversation must be had, and now.
---
All images are my own unless otherwise stated.
---

---

---