Here are a few chanterelles I found this weekend for #mushroommonday and the Fungi Lovers community.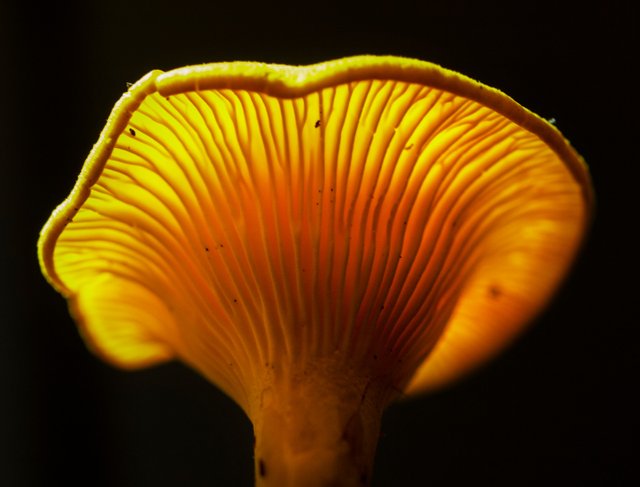 They are growing everywhere in the forest right now and these ones were in particularly good condition. So I decided to do a macro photo shoot.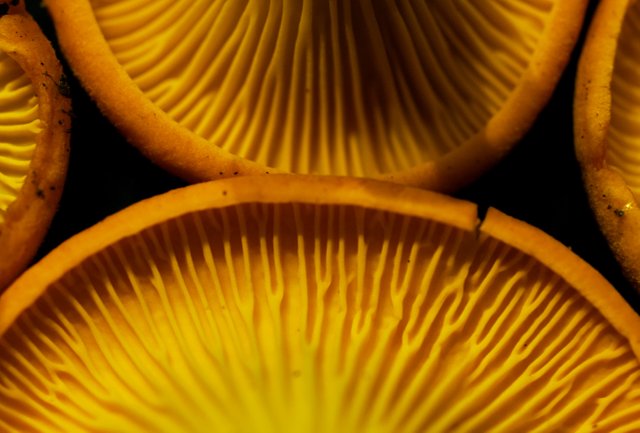 Look at their veiny gill pattern. Their gills start on the stem and eventually start branching out as they get towards the edge of the cap.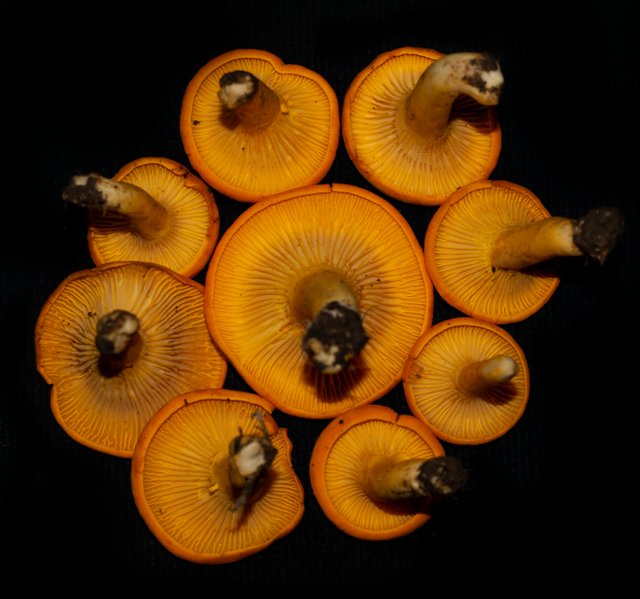 They have an amazing bright orange yellow color. They are fairly easy to spot growing under the hardwood forests.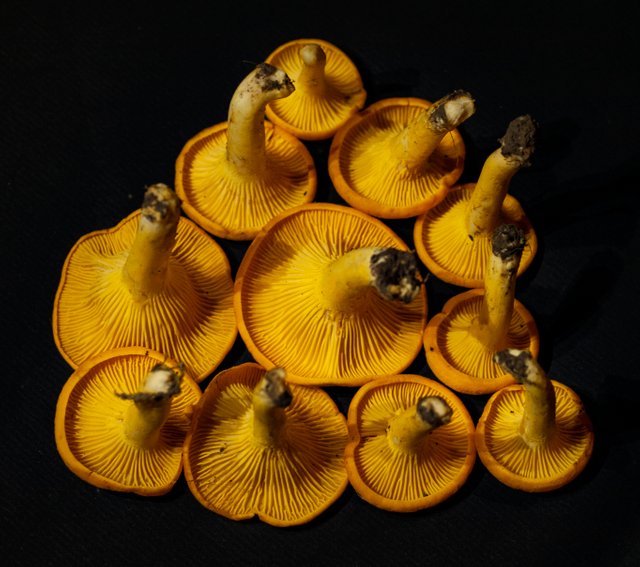 You can see the cap start to warp from a nice round shape to an asymmetrical cap as they get older. Fortunately I found these at their prime, as they get older bugs tend to eat their way up the stems and they become hollow.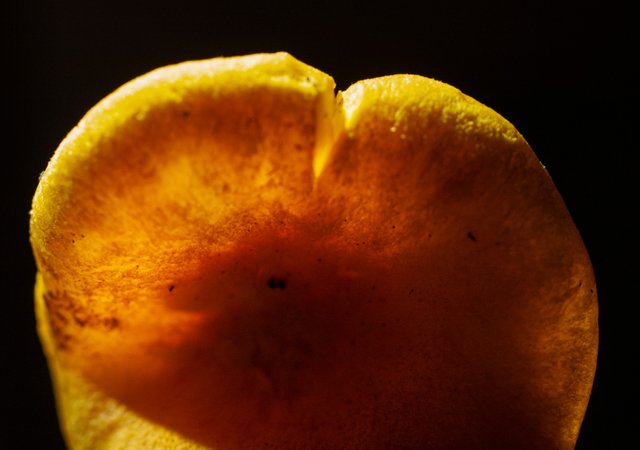 The top of the cap is usually concave and kind of rough.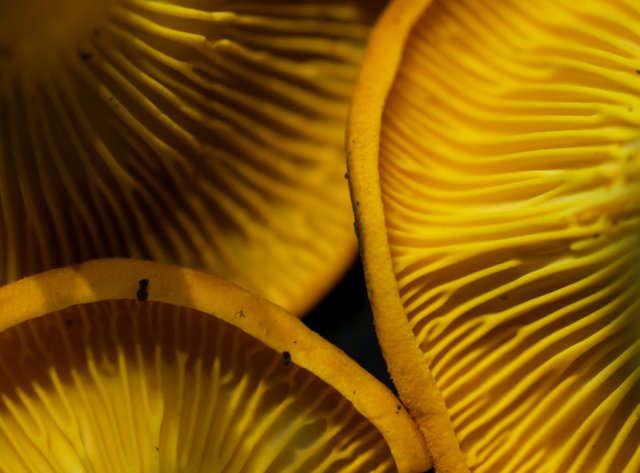 The real beauty of the chanterelle is in their veiny gills.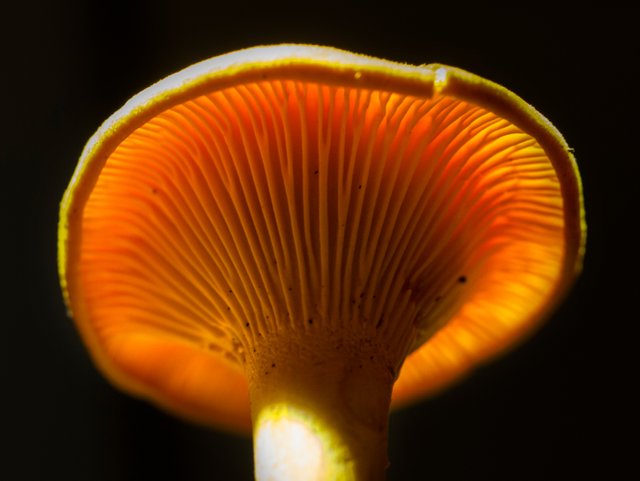 They look amazing with backlighting.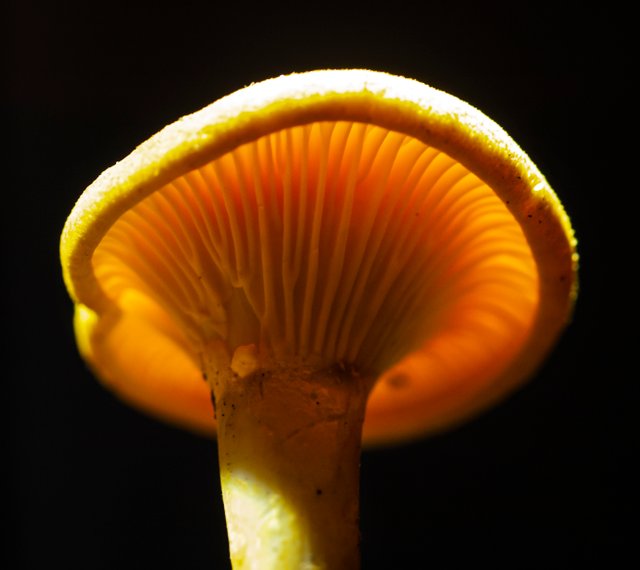 As for taste these mushroom are one of my favorite wild edibles.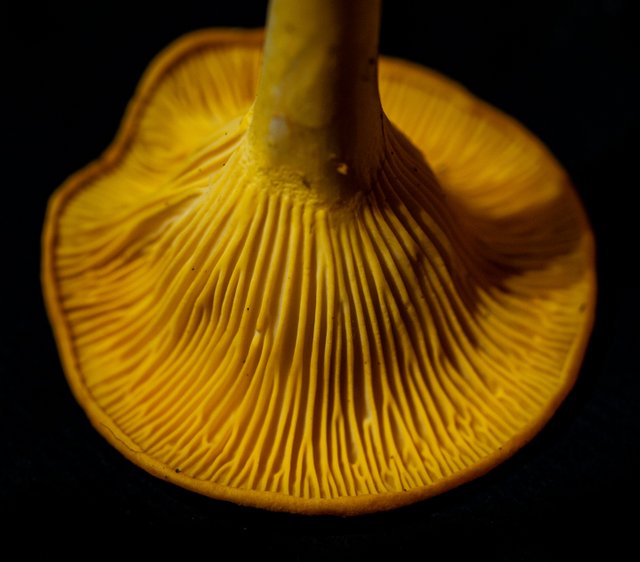 They have a slight rosy taste to them mixed with a normal mushroom taste. Their texture is nice and firm and they really go well in gravy or stir fried meals.