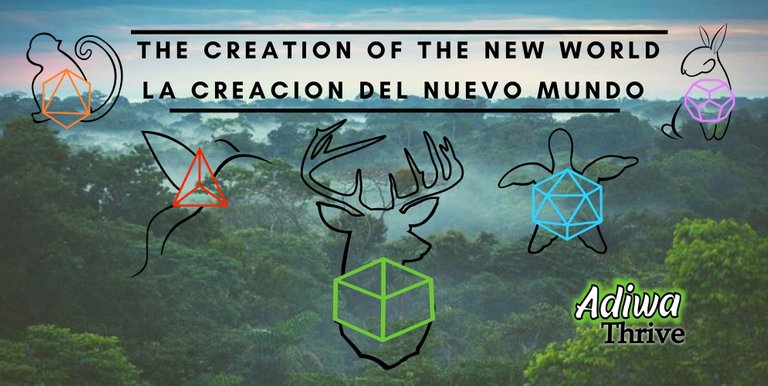 El 50% de las recompensas de las publicaciones de Diyocoi irán destinadas a la Fundacion indigena Diyocoi @fundaciondiyocoi. Si quieres apoyarlos también puedes enviar algunos hives a su cuenta.
---
50% of the rewards of Diyocoi publications will go to the Diyocoi Indigenous Foundation @fundaciondiyocoi. If you want to support them you can also send some hives to their account.

En el camino de la creación del nuevo mundo hemos ido conectando con un grupo de grandiosos hivers que nos enseñan el aprendizaje que les deja la madre naturaleza y nos comparten de la briza fresca que en sus espacios disfrutan.
Para los que nos leen por primera vez mi nombre es Irene y he estado dándole vida a la columna de curación del Venado o como lo bautice... "Diyocoi", nombre que se le da al venado de frió en la cultura Wotüjja. Como estudiante de mi cultura ancestral he estado trabajando en pro de transmitir un mensaje de reconciliación con nuestra madre tierra, mensaje que intento difundir por estos medios y que va de la mano de Chejeru Productios para producir espacio físicos y virtuales en beneficio de la naturaleza y de sus pobladores.
Esta columna valora muchísimo el trabajo personal y la dedicación que tienen los seres para impulsar el cambio interno y del espacio en el que viven. Por lo que diariamente se eligen publicaciones con estas características para recibir un pequeño voto de parte de @fundaciondiyocoi que esta ligado al trail de curación de @theycallmedan, agradeciendo y compartiendo toda la bonita vibra que emana de esta comunidad.
¡Adiwa!
On the way to the creation of the new world we have been connecting with a group of great hivers who teach us the learning that Mother Nature leaves them and share with us the fresh breeze that they enjoy in their spaces.

For those who read us for the first time my name is Irene and I have been giving life to the healing column of the Deer or as I baptized it... "Diyocoi", name given to the cold deer in the Wotüjja culture. As a student of my ancestral culture I have been working to transmit a message of reconciliation with our mother earth, a message that I try to spread through these means and that goes hand in hand with Chejeru Productios to produce physical and virtual spaces for the benefit of nature and its inhabitants.

This column values very much the personal work and dedication that beings have to drive the internal change and the space in which they live. So every day 2 publications with these characteristics are chosen to receive a small vote from @fundaciondiyocoi that is linked to the healing trail of @theycallmedan, thanking and sharing all the beautiful vibration that emanates from this community.
¡Adiwa!

Cuando el dinero no es capaz de ofrecer soluciones inmediatas nos vemos reducidos a la máxima de que dentro de nosotros se hayan las herramientas y habilidades para nuestra supervivencia fundamental, en el marco actual de "stop" que vivimos, el escenario de un papel moneda inservible por la ausencia de recursos queda cada vez más cerca y resulta nutritivo y enriquecedor hacer este ejercicio de prevención para mirar con qué habilidades podemos contar y como podemos ir en búsqueda de su adquisición en el marco de retornar al origen para sostener la vida natural, sencilla y llena de movimiento mecánico y espiritual. @samstonehill comparte una lista con habilidades sin duda útiles para el nuevo mundo "El conocimiento es poder".
When money is not capable of offering immediate solutions we are reduced to the fact that within us there are the tools and abilities for our fundamental survival, in the current context of "stop" that we live, the scenario of a paper currency that is useless due to the absence of resources is closer and closer and it is nutritious and enriching to do this exercise of prevention to look at what abilities we can count on and how we can go in search of their acquisition within the framework of returning to the origin to sustain natural, simple and full of mechanical and spiritual movement. Samstonehill shares a list of skills that are certainly useful for the new world.
---
---

El amor es la energía fundamental primordial para toda acción nutritiva, una construcción inteligente que solo requiere de nuestra voluntad. La naturaleza en este mundo es el recordatorio eterno de que cada pequeño proceso es esencial para regalarle aromas y paisajes a tus sentidos.
Love is the fundamental primordial energy for all nourishing action, an intelligent construction that only requires our will. Nature in this world is the eternal reminder that every little process is essential to give aromas and landscapes to your senses.
---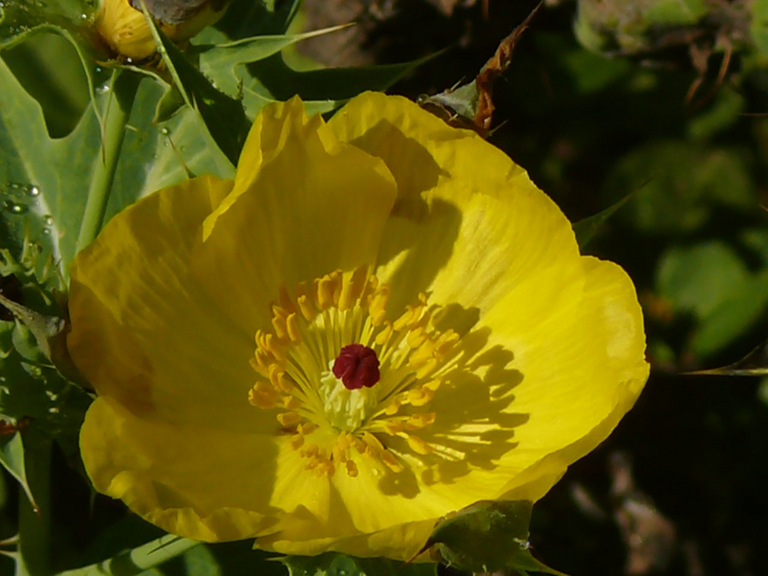 ---

¿Que significa para ti ser libre? @pavanjr nos presenta una posición con respecto a la libertad de pensamiento y como esto hace que se reflejen conductas de solidaridad y empatía en los seres que la alcanzan.
Justo ahora nos encontramos celebrando el mes de la salud mental en la comunidad de @naturalmedicine, este post es uno de los pocos que he tenido la oportunidad de sentarme a leer, ya que por falta de tiempo he pospuesto algunas lecturas, pero les recomiendo leer todos y cada uno de los que se van publicando bajo la etiqueta de #mentalhealthawareness, ya que de seguro nos ayudaran a ampliar un poco mas el pensamiento, ademas de servirnos para entender los universos que nos rodean, sin dudas un ejercicio que nos servirá en estos tiempos de odio
What does it mean for you to be free? @pavanjr presents us with a position regarding freedom of thought and how this reflects behaviors of solidarity and empathy in the beings who achieve it.

Right now we are celebrating the month of mental health in the community of @naturalmedicine, this post is one of the few that I have had the opportunity to sit down to read, since by lack of time I have postponed some readings, but I recommend you to read all and each one of those that are published under the label of #mentalhealthawareness, since of sure they will help us to extend a little but the thought, besides to serve us to understand the universes that surround us, without a doubt an exercise that will serve us in these times of hatred.
---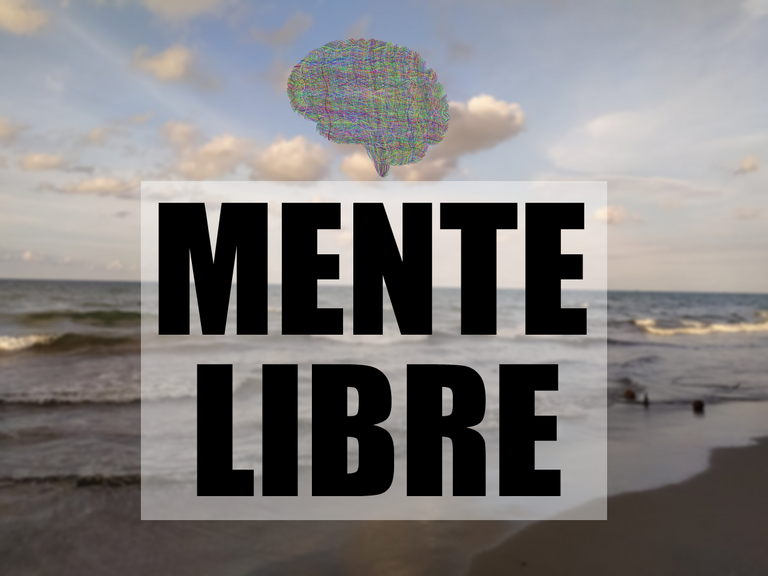 ---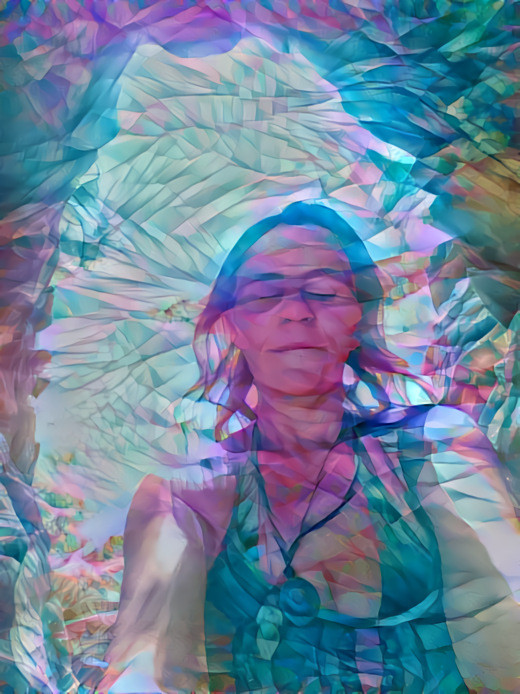 Todos saben los sacrificios que hace una mama soltera para cuidar y proteger a su familia y a su hogar, pero no muchos saben el agotamiento que estas madres padecen. @trucklife-family nos cuenta como sus amigos la ayudaron a tomarse un tiempo para retomar su centro, cantar, bailar, respirar y relajarse, para poder continuar con sus tareas, siempre tomando en cuenta que la salud es primordial y comienza con el amor hacia nosotros mismos.
Everyone knows the sacrifices a single mother makes to care for and protect her family and home, but not many know the exhaustion these mothers suffer. @trucklife-family tells us how her friends helped her take time to regain her center, sing, dance, breathe and relax, so she could continue with her tasks, always taking into account that health is paramount and begins with love for ourselves.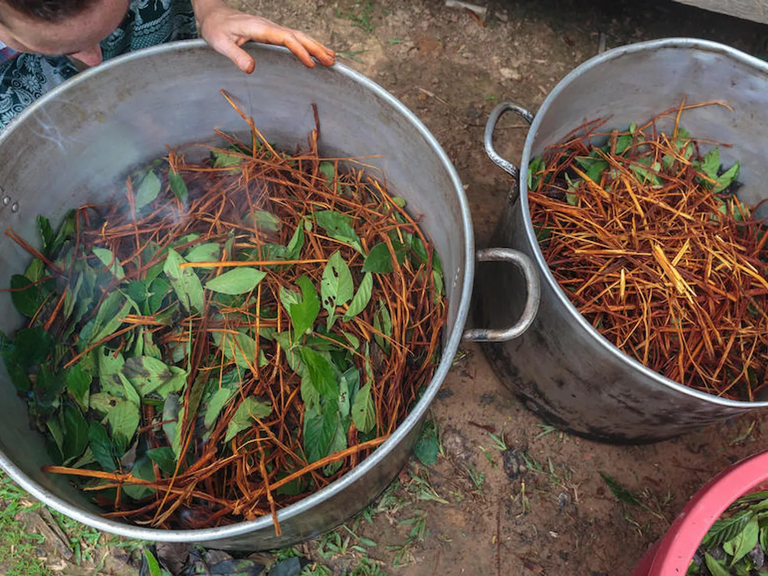 Si hay algún tema bien conocido por @adiwathrive es el de las medicinas ancestrales y de como su uso puede llegar a ser super beneficioso para la salud integral (mente, cuerpo y espíritu). @rarej nos muestra en un pequeño post que realizo basándose en una investigación que llevo a cabo para saber de que se trataba el proceso ceremonial durante las tomas de "Ayahuasca", una preparación natural de la selva amazónica en Colombia. A pesar de ser conocida por sus beneficios, siempre es bueno recordar que su uso es algo delicado, no es una medicina que se debe tomar a la ligera, si estas ceremonias se llevan a cabo bajo la tutela de un buen chaman, pueden cambiar de forma positiva nuestra visión de nosotros en el mundo, ayudándonos a entender mucho mas el lugar que hemos venido a tomar.
If there is one topic well known by @adiwathrive it is that of ancient medicines and how their use can be super beneficial for overall health (mind, body and spirit). @rarej shows us in a small post that he made based on an investigation he carried out to know what the ceremonial process was about during the taking of "Ayahuasca", a natural preparation from the Amazon jungle in Colombia. In spite of being known for its benefits, it is always good to remember that its use is something delicate, it is not a medicine that should be taken lightly, if these ceremonies are carried out under the tutelage of a good shaman, they can change in a positive way our vision of ourselves in the world, helping us to understand much more the place that we have come to take.

Esta fue mi recolección de experiencias bonitas de esta semana. Espero las disfruten y vayan a apoyar a estos grandiosos escritores.
This was my collection of beautiful experiences of this week. I hope you enjoy them and go support these great writers.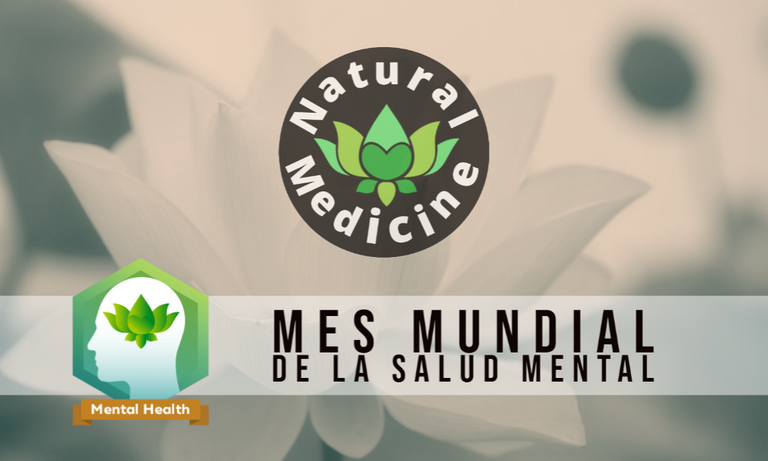 ---
If you want to support the curation of content made with love don't hesitate to delegate us to the account of @adiwathrive
---
Si quieres apoyar la curación de contenido hecho con amor no dudes en delegarnos a la cuenta de @adiwathrive

432hz Concert + Curation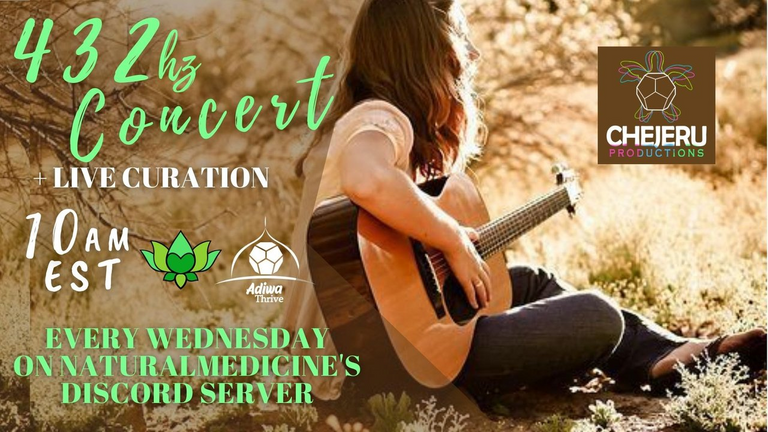 Join this activity every Wednesday at 10 AM EST where curation and healing music are connected in the framework of the cryptocurrencies to vibrate in tune with nature.
Not only curating but healing.
Únete a esta actividad todos los miercoles a las 10 AM Hora Venezuela donde la música de medicina y la curación se conectan en el marco de las criptomonedas para vibrar en sintonía con la naturaleza.
No solo Curando, También Sanando
---
---



Supporting Natural Health Content on HIVE
Discord || Community