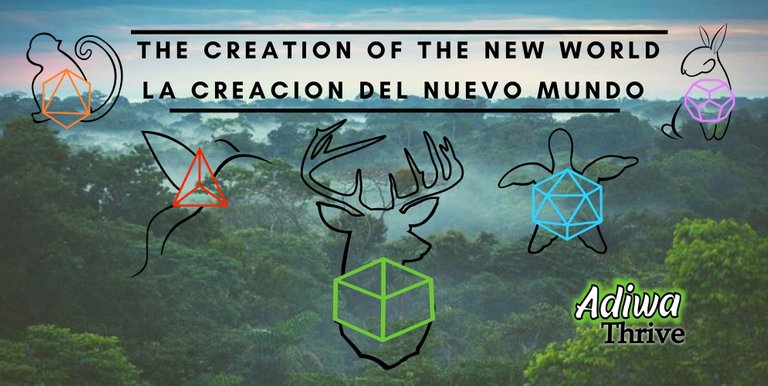 El 50% de las recompensas de las publicaciones de Diyocoi irán destinadas a la Fundacion indigena Diyocoi @fundaciondiyocoi. Si quieres apoyarlos también puedes enviar algunos hives a su cuenta.
---
50% of the rewards of Diyocoi publications will go to the Diyocoi Indigenous Foundation @fundaciondiyocoi. If you want to support them you can also send some hives to their account.

Hola || Hi
Hola muchachos, otra semana para dar un paseo por la creación del nuevo mundo, este es un espacio hecho para honrar a la madre tierra y a aquellos que ya están siendo parte del cambio que ella exige.

Y sin mas aquí vamos...
Hi guys, another week to take a walk through the creation of the new world, this is a space made to honor mother earth and those who are already being part of the change she demands.
Just like that, here we go...

En el camino de la creación del nuevo mundo hemos ido conectando con un grupo de grandiosos hivers que nos enseñan el aprendizaje que les deja la madre naturaleza y nos comparten de la briza fresca que en sus espacios disfrutan.
Para los que nos leen por primera vez mi nombre es Irene y he estado dándole vida a la columna de curación del Venado o como lo bautice... "Diyocoi", nombre que se le da al venado de frió en la cultura Wotüjja. Como estudiante de mi cultura ancestral he estado trabajando en pro de transmitir un mensaje de reconciliación con nuestra madre tierra, mensaje que intento difundir por estos medios y que va de la mano de Chejeru Productios para producir espacio físicos y virtuales en beneficio de la naturaleza y de sus pobladores.
Esta columna valora muchísimo el trabajo personal y la dedicación que tienen los seres para impulsar el cambio interno y del espacio en el que viven. Por lo que diariamente se eligen publicaciones con estas características para recibir un pequeño voto de parte de @fundaciondiyocoi que esta ligado al trail de curación de @theycallmedan, agradeciendo y compartiendo toda la bonita vibra que emana de esta comunidad.
¡Adiwa!
On the way to the creation of the new world we have been connecting with a group of great hivers who teach us the learning that Mother Nature leaves them and share with us the fresh breeze that they enjoy in their spaces.

For those who read us for the first time my name is Irene and I have been giving life to the healing column of the Deer or as I baptized it... "Diyocoi", name given to the cold deer in the Wotüjja culture. As a student of my ancestral culture I have been working to transmit a message of reconciliation with our mother earth, a message that I try to spread through these means and that goes hand in hand with Chejeru Productios to produce physical and virtual spaces for the benefit of nature and its inhabitants.

This column values very much the personal work and dedication that beings have to drive the internal change and the space in which they live. So every day 2 publications with these characteristics are chosen to receive a small vote from @fundaciondiyocoi that is linked to the healing trail of @theycallmedan, thanking and sharing all the beautiful vibration that emanates from this community.
¡Adiwa!

---
---
He estado conectando en mi día a día con un proceso de transformación del ser donde mis ancestros han estado presentes para la guía y casualmente hoy al llegar a casa me senté y encontré un post maravilloso que me abrió los ojos a un bonito encuentro en una comunidad lejana donde las abuelas hablaron para orientarnos, comunidades que aunque están al otro lado del mundo, están vibrando en la misma sintonia del cambio y de la búsqueda de lo esencial,"El amor y la unión" de los seres.
@cabelindsay y su valiente compañera de aventuras @willdfamily, grabaron un documental para darle una voz a las abuelas y para seguir recalcando ese trabajo que juntos hacen, el de apoyar las viejas costumbres, las enseñanzas de nuestros pueblos originarios, enseñanzas que se han ido perdiendo en un mundo que nos hace cada vez mas consumistas y dependientes del sistema.
Maravilloso mensaje cargado de sabiduria, supieron como captar lo bonito del espacio, es un trabajo impecable que me alegro mucho haber visto. Espero lo puedan disfrutar tanto como yo lo hice. Gracias @cabelindsay y @willdfamily por ser los mensajeros de esta sabiduría sagrada.
I have been connecting in my day to day with a process of transformation of the being where my ancestors have been present for guidance and by chance today when I arrived home I sat down and found a wonderful post that opened my eyes to a beautiful meeting in a distant community where the grandmothers spoke to guide us, communities that although they are on the other side of the world, are vibrating in the same tune of change and the search for the essential, "Love and union" of beings.

@cabelindsay and her brave companion @willdfamily, recorded a documentary to give a voice to the grandmothers and to continue to emphasize the work they do together, to support the old customs, the teachings of our native peoples, teachings that have been lost in a world that makes us more and more consumerist and dependent on the system.

Wonderful message loaded with wisdom, they knew how to capture the beauty of space, it is an impeccable work that I am very happy to have seen. I hope you can enjoy it as much as I did. Thank you @cabelindsay and @willdfamily for being the messengers of this sacred wisdom.

---
---
Desde un paraíso entre la montaña y el mar, @towatia en su segundo post en la comunidad de #Hive, nos cuenta de su experiencia trabajando la tierra y la permacultura junto a su compañera de vida, trabajo de búsqueda de experiencia y de adquirir nuevas habilidades para el sustento de un lugar protegido por ellas. Ha sido todo un placer leer tu relato, me emociona mucho viajar por esos paisajes, así que bienvenida a la comunidad de @naturalmedicine.
From a paradise between the mountain and the sea, @towatia in his second post in the community of #Hive, tells us about his experience working the land and permaculture with his partner in life, working to gain experience and acquire new skills for the sustenance of a place protected by them. It has been a pleasure to read your story, I am very excited to travel through these landscapes, so welcome to the community of @naturalmedicine.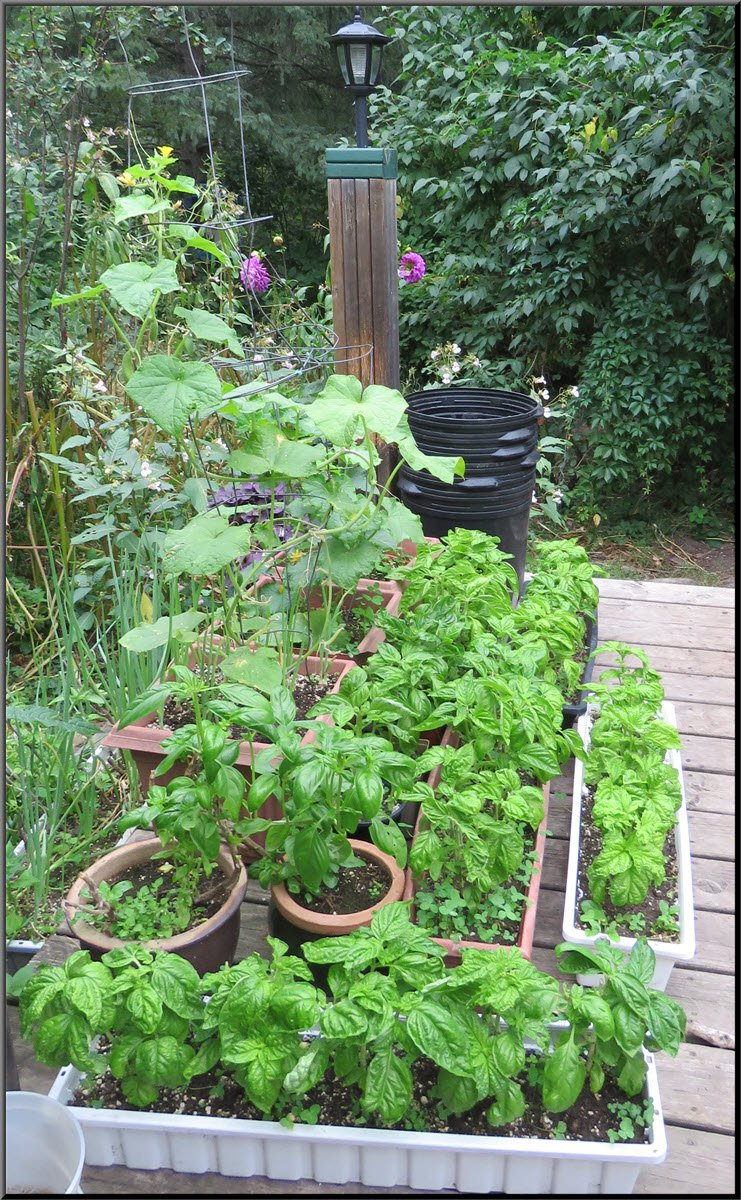 Este venado adora los bosques y los jardines, y casualmente encontró ambos en un solo post. @porters nos da un paseo por su casa, espacio donde siembra y cosecha sus alimentos, vibrando con la densidad del frió clima del bosque. En el aprendizaje diario de trabajar con la tierra, ha debido buscar espacios donde refleje la luz del sol ademas de aplicar otros tantos trucos para dar vida a su frondoso jardín.
This deer loves forests and gardens, and coincidentally found both in a single post. @porters takes us on a walk through his house, a space where he sows and harvests his food, vibrating with the density of the cold forest climate. In his daily learning of working with the earth, he has had to look for spaces where he can reflect the light of the sun, as well as apply many other tricks to give life to his leafy garden.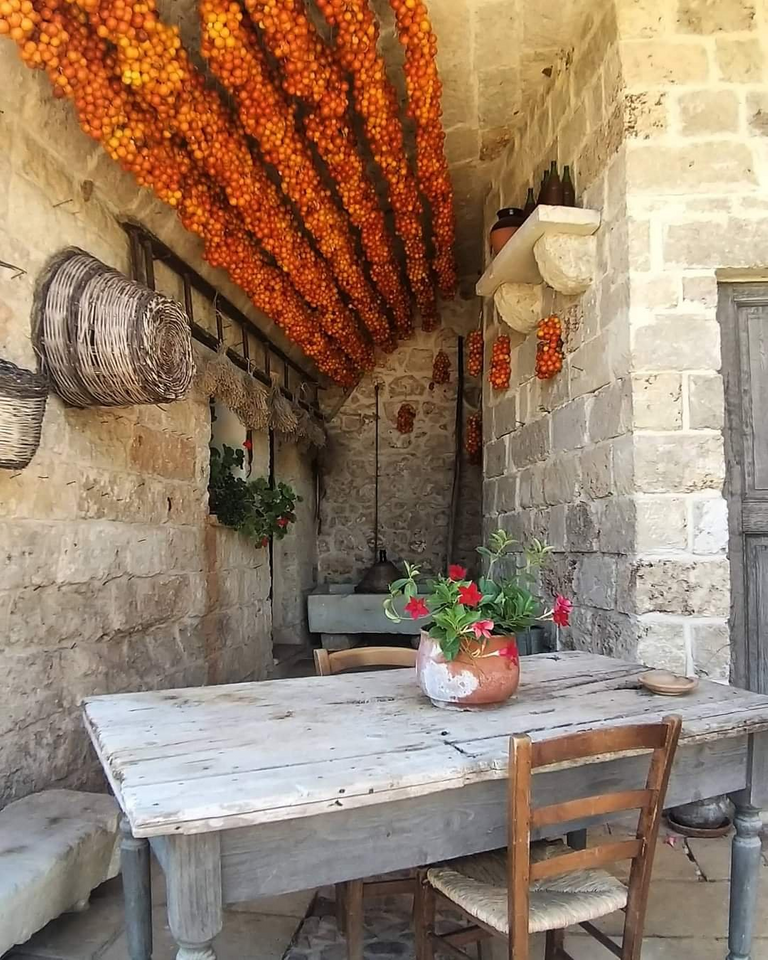 La fiesta de mis sueños debía encontrarse en la gran Italia! @claudio83 nos habla de como ve que el respeto por las tradiciones y por la tierra que pisamos, se ha ido desvaneciendo con los años y de como hemos de ir poco a poco a esos lugares que como este, nos ayudan a respirar aire fresco. Puglia, en el sur de Italia es el maravilloso sitio desde donde Claudio nos escribe para adentrarnos en una tradición familiar hecha para conservar los tomates en las casas. Un texto muy bonito lleno de reflexiones que hablan de nuestras raíces y de como nos conectan con el mundo de ahora.

The party of my dreams was to be found in the great Italy! @claudio83 tells us how he sees that respect for traditions and for the land we walk on, has been fading over the years and how we have to go little by little to those places that like this, help us breathe fresh air. Puglia, in the south of Italy, is the wonderful place from where Claudio writes to us to enter a family tradition made to preserve tomatoes in the houses. A very beautiful text full of reflections that speak of our roots and how they connect us to the world of today.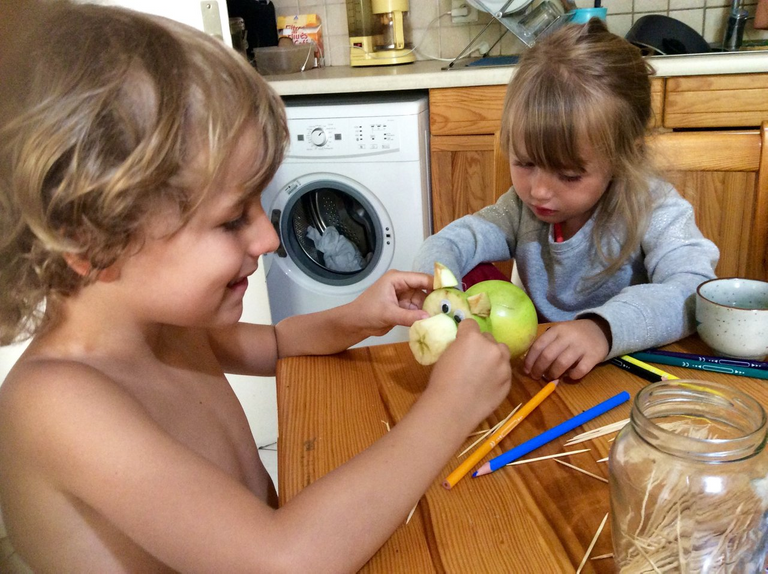 Por ultimo y no menos importante esta @samstonehill y su reciente post de "5 cosas que puedes hacer con manzanas", cuando entren no solo verán a @samstonehill en su trabajo de recolectar y almacenar comida para invierno, si no que también es momento de compartir con la familia. Justo en este momento de perdidas familiares, es necesario que recordemos que venimos al mundo a amar y a disfrutar de la experiencia de convivir con otros seres en armonía, a fin de cuentas es lo único que nos quedara a a hora de trascender.
Last but not least is @samstonehill and his recent post of "5 things you can do with apples", when you enter you will not only see @samstonehill at work collecting and storing food for winter, but it is also time to share with the family. Right at this time of family loss, we need to remember that we come into the world to love and enjoy the experience of living with other beings in harmony, in the end it is the only thing we will have left to transcend.

Esta fue mi recolección de experiencias bonitas de esta semana, espero las disfruten y vayan a apoyar a estos grandiosos escritores.
This was my collection of beautiful experiences from this week, I hope you enjoy them and go support these great writers.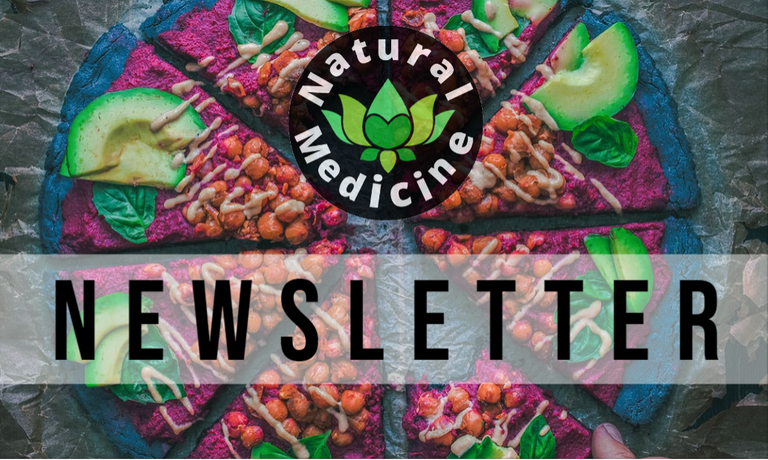 ---
If you want to support the curation of content made with love don't hesitate to delegate us to the account of @adiwathrive
---
Si quieres apoyar la curación de contenido hecho con amor no dudes en delegarnos a la cuenta de @adiwathrive



Supporting Natural Health Content on HIVE
Discord || Community