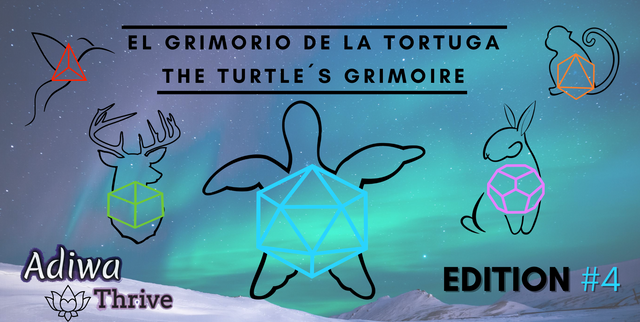 Greetings, everyone! Welcome back for another round of the Turtle's Grimoire! As you know if you've been following my column, I focus on curating content on spirituality, mindfulness, magic, dreams, storytelling and visual art. Sometimes, the magic is literal and I get to curate quite a few entries on tarot, rituals or astrology; other times, the themes lean more toward healthy habits, personal insights and self-awareness. The posts I picked for today's edition have one theme in common: attention, especially through Sight.
Magic is all about being attentive to the messages around and within us, and acting upon them; Divine Inspiration isn't as rare as most people think, for miracles happen constantly, and there are no coincidences. Even dreams are filled with wisdom that we can apply to our waking life. After all, this material existence is nothing but a dream as well!
Let's start!
¡Saludos a todos! ¡Bienvenid@s a otra ronda del Grimorio de la Tortuga! Como ya saben si han estado siguiendo mi columna, yo me enfoco en curar contenido sobre espiritualidad, consciencia, magia, sueños, historias y artes visuales. Algunas veces, la magia es literal y puedo curar varias contribuciones sobre tarot, rituales y astrología; en otras ocasiones, los temas se inclinan más hacia hábitos saludables, reflexiones personales y auto-conocimiento. Los artículos que elegí para la edición de hoy tienen un tema en común: la atención, especialmente a través de la Visión.

La Magia se trata de estar atentos a los mensajes a nuestro alrededor y en nuestro interior, y actuar en consecuencia; la Inspiración Divina no es tan rara como la mayoría de la gente piensa, pues los milagros suceden constantemente y las coincidencias no existen. Incluso los sueños están llenos de sabiduría que podemos aplicar a nuestra vigilia. Después de todo, esta existencia material no es más que un sueño también.

¡Comencemos!

I have a profound connection with Odin, the All-Father, Lord of Wisdom, Knowledge and Magic in Germanic myth. It is no accident that these columns are published every Wednesday, for Wednesdays are consecrated to Odin and get their name from him (Wodan's Day). Many years ago, @scubahead had a moment of inspiration with this simple fact about how weekdays are named. This is the story of how he came to this knowledge by following his curiosity.
Tengo una profunda conexión con Odín, el Gran Padre, Señor de la Sabiduría, el Conocimiento y la Magia en los mitos germánicos. No es un accidente que estas columnas sean publicadas todos los miércoles, pues los miércoles están consagrados a Odín y de él reciben su nombre en ingles. Hace muchos años, @scubahead tuvo un momento de inspiración con este simple hecho sobre los nombres de los días de la semana. Esta es la historia de cómo obtuvo ese conocimiento siguiendo su curiosidad.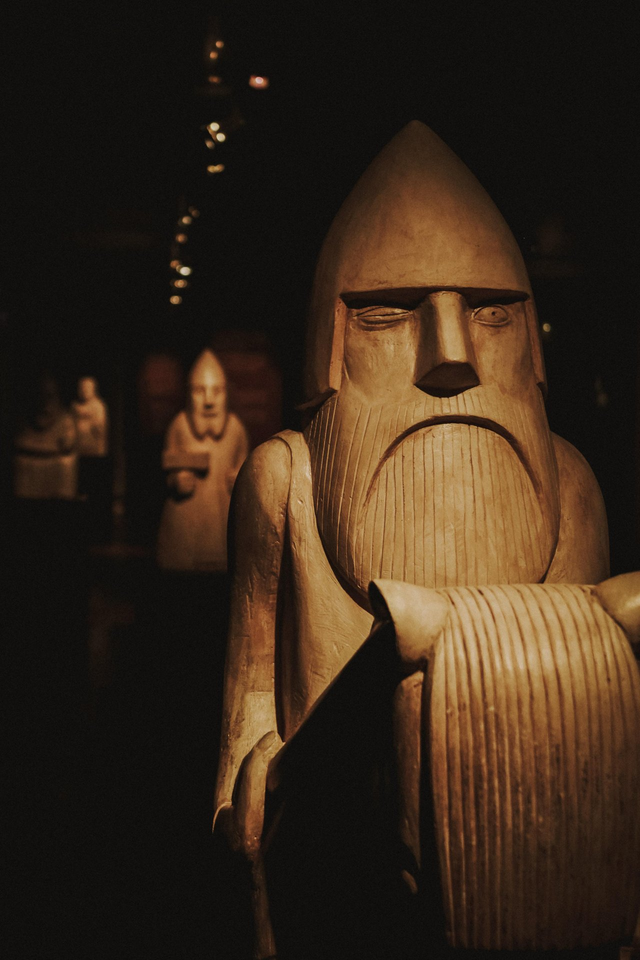 I'm no stranger to Death, it has been one of the main focuses of my life. Among his many titles, Odin also presides over Death and its rituals, and researching him has given me even greater insight on this topic. In this heartfelt post, @aricaroo takes us through her memories of her time in high school, and her own experience with the death of a student who never knew her, but whom she still finds a great source of inspiration to keep living.
No soy ajeno a la Muerte, ha sido uno de los enfoques principales en mi vida. Entre sus muchos títulos, Odín también preside sobre Muerte y sus rituales, e investigarlo me ha dado incluso mayor comprensión de este tema. En este sentido artículo, @aricaroo nos pasea por sus recuerdos de su tiempo en el liceo, y su propia experiencia con la muerte de un estudiante que nunca la conoció, pero en quien ella aún ve una gran fuente de inspiración para seguir viviendo.

Life is to be lived instant by instant, day by day, and we can always choose to see the beauty around us. In a series of gorgeous pictures, @porters shows us her sublime magical experience last Sunday, with the kisses of sunrise on the treetops and the morning dew in the leaves of the vegetation around her home, plus some truly lovely images of birds in flight, on land and on water.
La vida es para vivirla instante a instante, día a día, y siempre podemos elegir ver la belleza a nuestro alrededor. En una serie de hermosas fotografías, @porters nos muestra su sublime experienca el pasado domingo, con el amanecer besando las copas de los árboles y el rocío de la mañana en las hojas de la vegetación cerca de su hogar, además de algunas imágenes verdaderamente preciosas de aves volando, en la tierra y en el agua.

In two new posts, @vincentnijman's Hypersensitivosaurus tells us about his second experience with acupuncture, which was evidently much better than the first, and about his subsequent period of bodily cleansing through illness. I think there three great lessons in these posts:
We shouldn't be afraid to try something again even though our original attempt was disagreeable or even a failure.
Illness shouldn't necessarily be a bad thing.
We have to give our bodies what they need when they need it, be it rest, food or drink.
En dos nuevos artículos, el Hipersensitivosaurio de @vincentnijman nos cuenta sobre su segunda experiencia con la acupuntura, que fue evidentemente mucho mejor que la primera, y sobre su subsiguiente período de limpieza corporal a través de malestar. Creo que hay tres grandes lecciones en estos artículos:

No deberíamos temer intentar algo de nuevo incluso si el intento original fue desgradable o incluso un fracaso.
La enfermedad no debería ser necesariamente algo malo.
Debemos darle a nuestros cuerpos lo que necesitan cuando lo necesitan, sea descanso, comida o bebida.

We're complete, and moreover, we're not separate from each other, regardless of distance or time. Not even death stands between us. This is a truth that we must all acknowledge and reconnect with, and this physical presence through this material world is merely a period of unlearning all the codes that prevent us from seeing that truth. In this post, @artemislives shares her thoughts on this with sincere words.
Estamos completos, y además, no estamos separados los unos de los otros, sin importar la distancia o el tiempo. Ni siquiera la muerte se interpone entre nosotros. Esta es una verdad que todos debemos reconocer y con la cual debemos reconectar, y esta presencia física en este mundo material es tan solo un período para desprender todos los códigos que nos impiden ver esta verdad. En este artículo, @artemislives comparte sus reflexiones sobre esto con palabras sinceras.


Once again, check out @traciyork's latest Tarot Tuesday readings.
Una vez más, revisen la última lectura de Tarot de los Martes de @traciyork.
---
Take some time to read about @apolymask's recent experience with a dream literally come true.
Tómense un momento para leer sobre la reciente experiencia de @apolymask, cuando uno de sus sueños literalmente se volvió realidad.
---
And to finish up, check out this MAGNIFICENT ballpoint art by @olakayode. It's still a work in progress, but the quality is amazing, can't wait to see it complete!
Y para finalizar, vean este MAGNÍFICO arte con lapicero hecho por @olakayode. Aún está en proceso, pero la calidad es impresionante ¡No puedo esperar para verlo completo!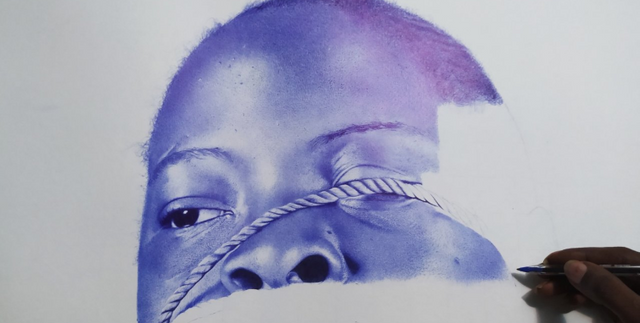 That's all for the week! Thank you! / ¡Eso es todo por esta semana! ¡Gracias!

---

Big shoutout to @freemotherearth, our newest delegator! Thank you for your support and for believing in this project!

---