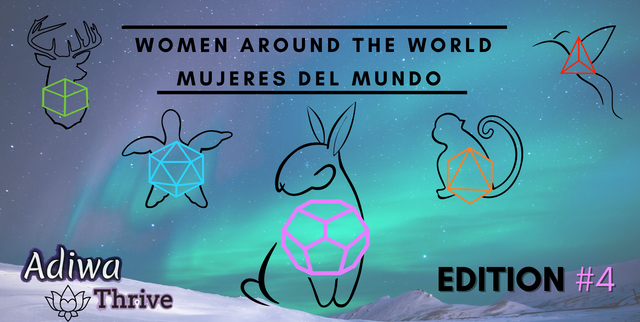 Welcome to Women Around the World - a weekly curation focusing on all things woman-related. From a single (or not) mom sharing her entrepreneurship to your speech on Woman Rights - going all through sacred feminine poems and painting, I am Ney (@neyxirncn) and am interested in helping raise the voice for the women of this Earth.

Bienvenidos a Mujeres del Mundo: una curación semanal enfocada en todo lo relacionado con la mujer. Desde una madre soltera (o no) que comparte su nuevo emprendimiento hasta tu discurso sobre los Derechos de la Mujer, pasando por poemas y pinturas sobre el Sagrado Femenino, soy Ney (@neyxirncn) y me interesa ayudar a elevar la voz de las mujeres de esta Tierra.


I am utterly excited to share with you that we will have our first Sacred Woman's Circle on August 8th at 23:00 UTC!
The gathering will be on
@naturalmedicine's Discord
and we will have space for
8 women
to be part of the tribe - both English and Spanish speakers are more than welcome. 💛
If you're interested, please, don't hesitate in couacting me (@neyxirncn) !!!



We're also running a contest on the Sacred Feminine on @naturalmedicine and we would LOVE to read your take on it. It doesn't matter if you're male or female, the divine feminine energy is part of all of us a whole. Our creativity,the courage to listen and follow our intuition and the vulnerability to feel in a world who puts aggressive adjectives on it.
¡Estoy increíblemente emocionada de compartirles que tendremos nuestro primer Sagrado Circulo Femenino el 8 de agosto a las 23:00 UTC!
El encuentro se dará en el Discord de @naturalmedicine y tendremos espacio para que 8 mujeres formen parte de la tribu - no importa si hablan inglés o español.💛

Si estás interesada, por favor, ¡no dudes en contactarme @neyxirncn)!!!!



También les cuento que hay un concurso sobre el
Sagrado Femenino
en
@naturalmedicine
y nos ENCANTARÍA leer tus opiniones, sentimientos o historias al respecto. No importa si eres hombre o mujer, la energía divina femenina es parte de todos nosotros; nuestra creatividad, el coraje de escuchar y seguir nuestra intuición y la vulnerabilidad de permitirse sentir en un mundo que te califica como
débil
por ello.
Without further to add, The Rabbit is one of the Animals of the Moon, the same moon that guides our cycles as women. So, let's jump on the Rabbit Hole now, shall we?
Sin más que agregar, el Conejo es uno de los Animales de la Luna, la misma luna que guía nuestros ciclos como mujeres. Entonces, ¿saltemos a la madriguera del conejo?

The following entries are written in English


This post is beautifully written by @freemotherearth a daughter of the Moon and IT SHOWS. She is free and perfectly aligned with her cyclic emotions and lifestyle. Her message is so powerful: Moon Magic IS real. Period.
I CRIED when I read this. I'm chewing mambe (Coca Leaf flour - the sweet verb) and ambil (Tobacco paste - the correct verb) at this moment, asking for a bit of eloquence to write more than what my excitement tells me to. I realize I haven't talked to you about why I choose the Rabbit as my Totem but you might find some hints about it in her post.Or, even better, why don't we go walk with her through the forest and let HER enchant us with the Tales of the Rabbit and the Moon?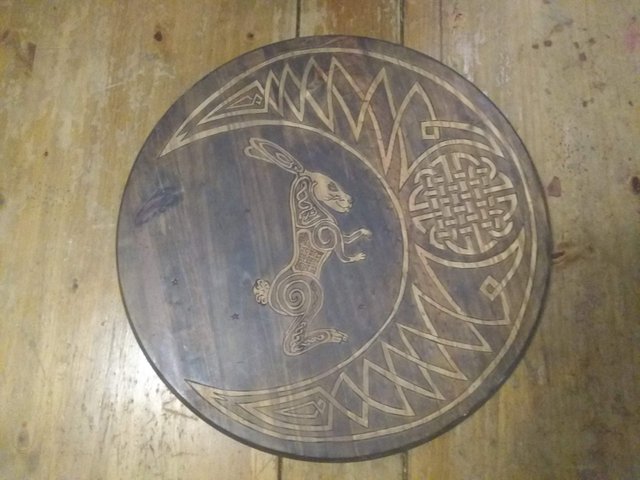 I also want to say THANK YOU big time for your delegation! The Adiwa Thrive team will be forever grateful to you!

I love how much @riverflows uses the analogy of the flowing rivers but this post of her has been, by far, my absolute favorite.
This is River's entry on the Sacred Feminine contest and I LOVED how she explored the concept of the Yoga as a feminine. Surrendering to the need of controlling our river of thoughts to just let them flow. And more than that, feeling the pleasure in all of it.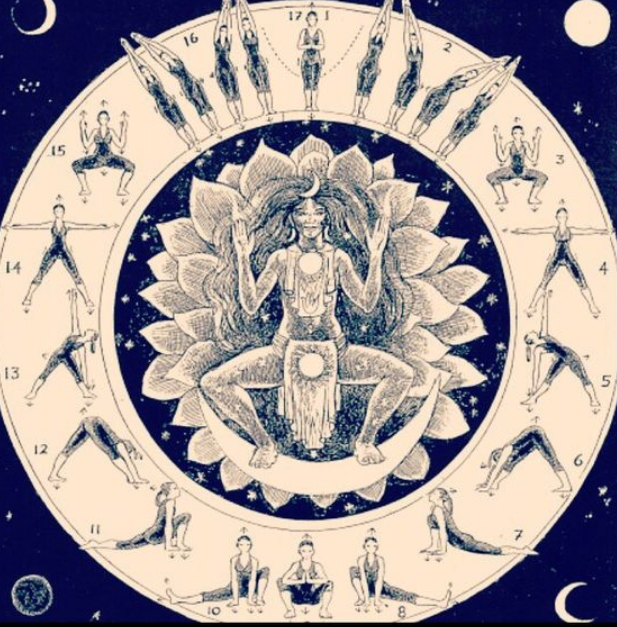 I have been thinking about this DEEPLY this past month. In order to get to the beautiful teachings and state of oneness of the Yopo, you have to get through the sickness state first. How? By ignoring it. By just feeling it and seeing it but NEVER interfering with it. Not even thinking about it. It's the same as the path of the Monks - just observing the movie. Being the actor, the director and the public at the same time.


I loved coming across @anafae's series of posts on Feminine Health Hacks where she takes on natural and re-usable products and her experience with the menstrual sponge.

She empathizes the
urge
for women to understand her monthly needs and be educated on the alternatives out there in order to make her decisions on what suits their bodies best. Today, I share with you her most recent one on
Menstrual Cotton Pads and Liners
- which happens to actually be my 100% favorite option.
Women, this is HUGE. I cherish a space where we can all embrace our cycles and physical/emotional processes and talk about them with no shame but proud and love - especially, helping one another to GROW.

Also part of the Sacred Feminine challenge, @indigoocean wrote a magnificent entry on how what the world is going through is an imbalance on the Feminine and Masculine energies and calls us all - both women and men - to embrace the divine feminine on us
As she recalls it, the selfishness, anger and isolation can only be solved with the nurturing, forgiveness qualities the feminine side explores. The same side which has been oppressed for centuries. Her writing is profound and even asks us where did our concept of the feminine get screwed up? What happened the community values our ancestors valued long before?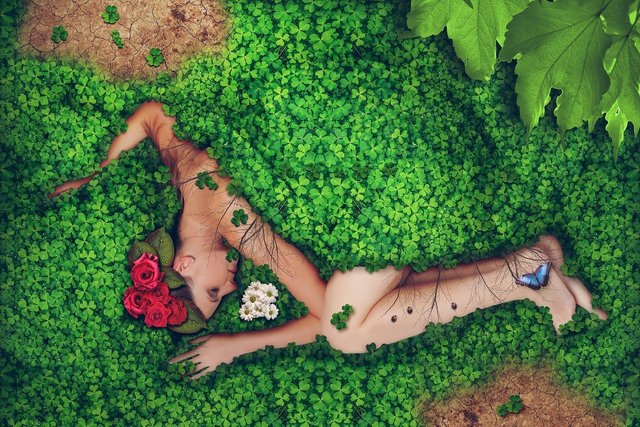 Las próximas publicaciones son bilingües
The following posts are bilingual


Rituales de Luna Nueva, dejar arder las penas, confiar en la Divinidad y el regocijo que encontramos en las enseñanzas de la naturaleza cuando llega el ciclo menstrual.
Con el corazón en la mano, les invito a leer a
@danielapevs
en su profundo y hermoso viaje de (re)conexión con la sabiduría de su linaje femenino.
Un aullido de una mujer loba recordándose poderosa.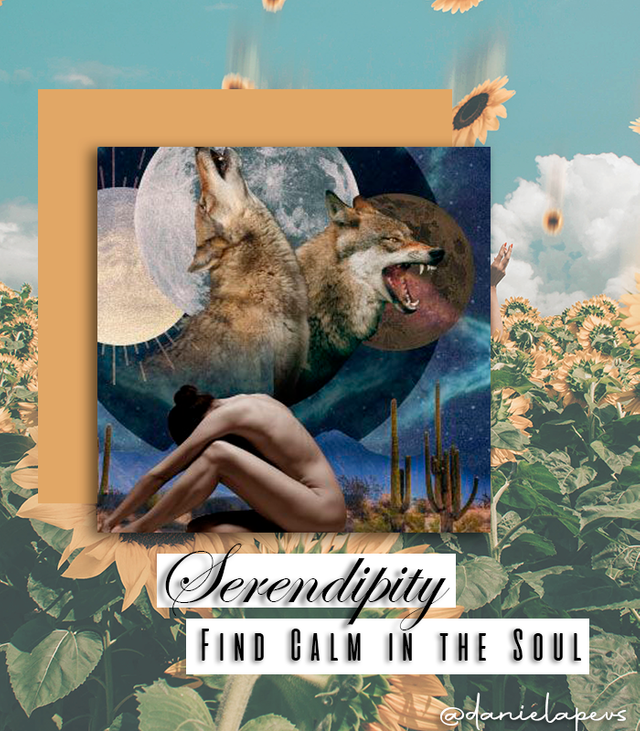 New Moon Rituals, burning the sorrow, trusting in the Divinity and the joy that we find in the teachings of nature when the menstrual cycle arrives.


With my heart on the sleeve, I invite you to read

@danielapevs

on her deep and beautiful journey of r(re)connection with the wisdom of her female lineage. A howl of a she-wolf remembering herself powerful.

Después de escudriñar - y perderse en - los rincones oscuros de su mente, @lizbetcontreras encontró su camino de vuelta danzando el lenguaje de su cuerpo.
¿Cuánto nos adentramos en el sistema que nos olvidamos de que nuestro cuerpo habla? Este video es una belleza - es vulnerabilidad y fuerza mientras el cuerpo lucha y se hace el amor al ritmo de la danza. Él se sana a sí mismo y nosotras sanamos al confiar, nuevamente, en nuestra sabiduría. Una que no necesita explicar, ni entender. Una que solo siente.
After searching - and getting lost in - the dark corners of her mind, @lizbetcontreras found his way back dancing his body language.
How lost do we get into the system that we forget that our body speaks? This video is a beauty - it is vulnerability and it is strength as the body struggles and makes love to the rhythm of the dance. The body heals himself and we heal by trusting, again, in its wisdom. A wisdom that doesn't need to talk nor understand. A wisdom that feels.


I truly hope we can unite as women in this healing and self-loving journey. This is for helping each other grow; because together, we are stronger.
Con el corazón en la mano, pongo mis esperanzas en que podamos unirnos como mujeres en este viaje de sanación y amor propio. Y, así, ayudarnos a crecer la una a la otra; porque juntas, somos más fuertes.
Goodbye! // ¡Adiós!

@imagenius
Supporting Natural Health Content on HIVE
Discord || Community