Canales de Luz y Sanación
Light and Healing Channels
Hola HIVers!, hoy me presento en la plataforma, muy emocionada de comenzar a formar parte de esta bonita comunidad.
Hi HIVers! today I am on the platform, very excited to start being part of this beautiful community.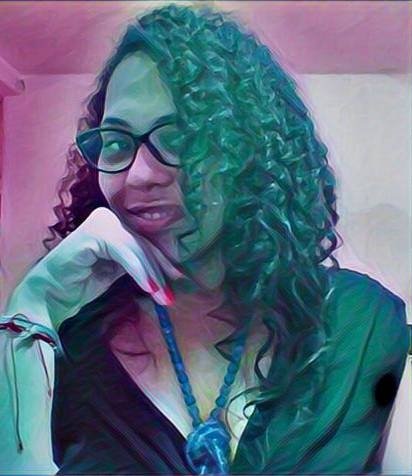 Me permito contarles una historia de sanación, de luz, de sombra, de ascensos y caídas. Mi camino en el despertar espiritual, que comenzó hace ya 7 años y continúa aún hoy, sumando destellos de luz cada día!
I allow myself to tell you a story of healing, of light, of shadow, of ups and downs. My path in spiritual awakening, which began 7 years ago and continues even today, adding flashes of light every day!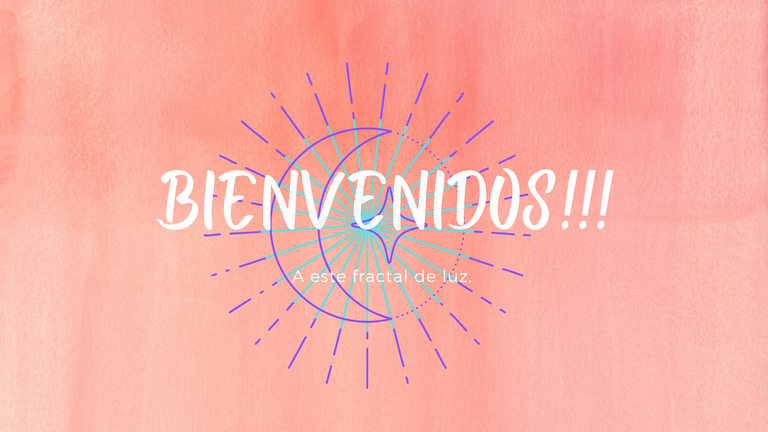 Alejandra Josefina Monzón Monreal fue el nombre con el que me bautizaron en la fé católica, tengo 35 años cumplidos y el 2 de enero sumo una velita más a la torta! Aunque hoy puedo decir que mis creencias distan diametralmente del dogma católico, creo profundamente en el amor incondicional y en nuestra unión con el todo.
lejandra Josefina Monzón Monreal was the name by which I was baptized into the Catholic faith. I am 35 years old and on January 2 I will add one more candle to the cake! Although today I can say that my beliefs are diametrically opposed to Catholic dogma, I deeply believe in unconditional love and in our union with the whole.
Celebrar la vida ha sido algo que aprendí en el camino, como todo venimos en semillas, germinaremos a medida que nos rendimos a las experiencias.
Celebrating life has been something I learned along the way, as everything comes in seeds, we will germinate as we surrender to the experiences.
Estudié Administración de Empresas y gran parte de mi vida profesional transcurrió en el mundo corporativo. Desde hace un par de años, cuando comencé a trabajar desde casa, pude dedicar más tiempo a observarme, a trabajar en mi y a continuar en el desarrollo de una nueva profesión. Fue así como en el curso de aprender a sanarme a mi misma, me formé en conducta humana, desarrollando nuevos dones que paso a paso se han ido poniendo al servicio de otros.
I studied Business Administration and spent much of my professional life in the corporate world. Since a couple of years ago, when I started working from home, I was able to spend more time observing myself, working on myself and continuing to develop a new profession. Thus, in the course of learning how to heal myself, I was trained in human behavior, developing new gifts that step by step have been put at the service of others.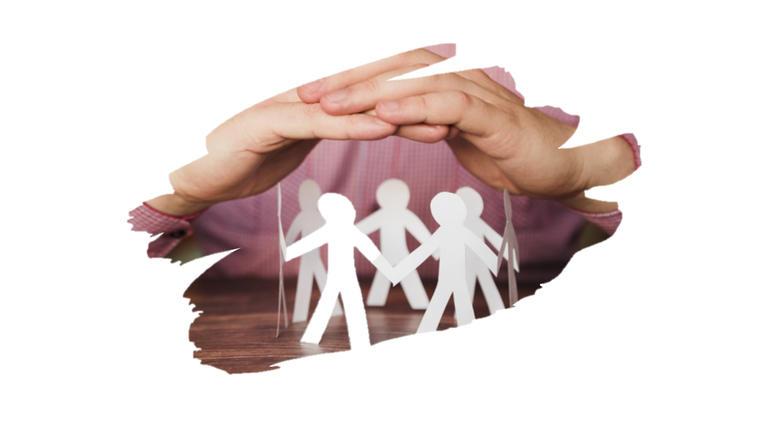 fuente
El despertar de consciencia es algo que te llama, quizás alcanzamos a pensar que lo elegimos, pero no es voluntario. El alma elige desde nuestro inconsciente y a fuerza de rendirse a patrones disfuncionales y a nuestra propia sombra, vamos abrazando nuestra naturaleza espiritual otro tiempo silenciada para comenzar a vivirla.
The consciousness awakening is something that calls to you, maybe we think we choose it, but it is not voluntary. The soul chooses from our unconscious and by surrendering to dysfunctional patterns and our own shadow, we embrace our otherwise silent spiritual nature and begin to live it.
En este blog, les estaré contando un poco sobre mi historia de sanación y el proceso, las disciplinas que he estudiado y como ponerlas a funcionar de manera práctica en la vida.
In this blog, I will be telling you a little bit about my healing history and process, the disciplines I have studied and how to make them work in a practical way in life.
Poner orden resulta fundamental cuando emprendemos el compromiso de sanarnos, tomar responsabilidad sobre nuestra realidad y los procesos que la componen, en eso consiste el auto conocimiento.
To put order is essential when we are committed to heal ourselves, to take responsibility for our reality and the processes that compose it, that is what self-knowledge consists of.
Distintas técnicas, diferentes disciplinas y filosofías convergen en la búsqueda del bienestar integral del ser, en ese proceso integrativo nos volvemos onda expansiva de luz. Reconocernos en el otro, como reflejos y espejos, es una excelente herramienta de conducción de nuestra realidad.
Different techniques, different disciplines and philosophies converge in the search for the integral well-being of the being, in that integrative process we become an expansive wave of light. Recognizing ourselves in the other, as reflections and mirrors, is an excellent tool for conducting our reality.
El proceso de co creación en nuestras vidas es un entretejer de observar, accionar y revisar. Como partes de un todo, personajes de una obra, cada uno tiene en la realidad ajena un papel que actuamos de manera consciente y otras veces no tanto.
The process of co-creation in our lives is an interweaving of observation, action and review. As parts of a whole, characters of a play, each one has a role in the reality of others that we act in a conscious way and sometimes not so much.
Guiar a mis clientes en esa ruta al autoconocimiento para que puedan encender su propio faro y continuar extendiendo la apertura de consciencias, es la misión que se me ha asignado y la tomo con profundo amor, humildad y entrega.
Guiding my clients on that route to self-knowledge so that they can light their own beacon and continue to extend the opening of consciousness, is the mission that has been assigned to me and I take it with deep love, humility and dedication.
Cada día aprendo, de mi entorno y de mis propios procesos. Utilizando el tarot como herramienta evolutiva, las Constelaciones Familiares y la conexión con Esferas de luz. En una comunión con la fuente, vamos reinventándonos a cada paso, una constante de transformación, renacimiento y SER.
Every day I learn, from my environment and from my own processes. Using the tarot as an evolutionary tool, the Family Constellations and the connection with Spheres of Light. In a communion with the source, we are reinventing ourselves at every step, a constant of transformation, rebirth and BEING.
Estaré encantada en compartir en la plataforma herramientas para el manejo emocional, medicina herbal, hallazgos, un pedacito de mi vida donde sé que podemos retroalimentarnos.
I will be happy to share on the platform tools for emotional management, herbal medicine, findings, a little piece of my life where I know we can feed back.
Soy también madre de dos maravillosos niños, mis grandes maestros, mi madre, mi esposo, mis amigos y clientes forman parte de mi, brindándome cada día muchos más motivos para continuar este rumbo de la rebeldía que es el Despertar de la Consciencia.
I am also the mother of two wonderful children, my great teachers, my mother, my husband, my friends and clients are part of me, giving me every day many more reasons to continue this course of rebellion that is the Awakening of Consciousness.
Recordar como conectarse a la vida desde el sentir, brinda una mirada amplia de la vida, amorosa e integrativa. Desde mi experiencia deseo poder mostrarles.
Remembering how to connect to life from feeling, provides a broad view of life, loving and integrative. From my experience I wish I could show you.
Les doy nuevamente la bienvenida a mi espacio y agradezco en mi corazón su amoroso recibimiento.
I welcome you back again into my space and thank you in my heart for your loving welcome.
Un gran abrazo!!!
A really big hug for you!!!
Gracias muy especialmente a la maravillosa @madefrance por invitarme a formar parte de esta comunidad, por su guía y apoyo. Les invito a revisar su excelente contenido!!!
Special thanks to the wonderful @madefrance for inviting me to be part of this community, for their guidance and support. I invite you to review its excellent content!!!
Les invito a seguirme por mis RRSS
I invite you to follow me for my on Social Media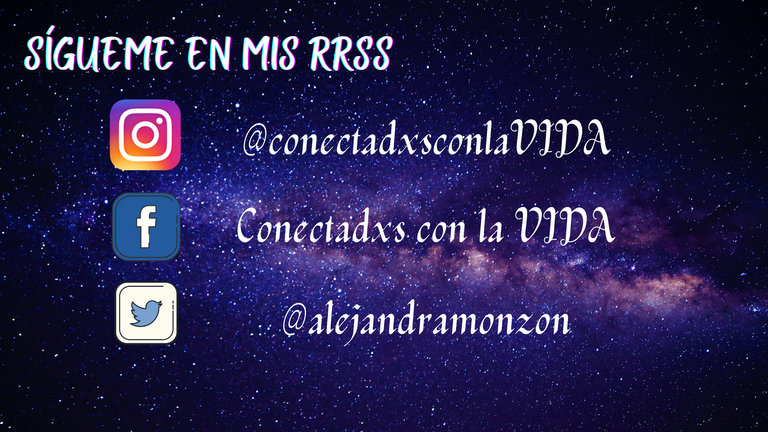 Las imágenes sin vinculación son de klipartz.com editadas en Canvas
The unlinked images are from klipartz.com edited in Canvas
Mi foto fue editada con PiksArt Editor
My photo was edited with PiksArt/Editor
😘