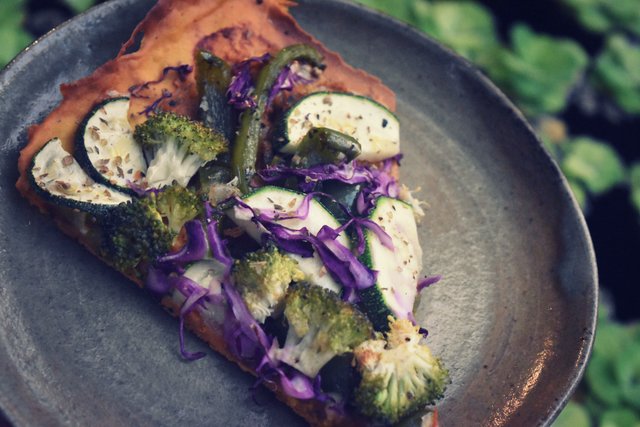 Forget takeaway pizza, this easy pizza recipe takes about the same amount of time it would take to have one delivered to your doorstep. No proofing required and it tastes so much better.
At our home, chickpea crust pizza is one of our go-to recipes when we don't have much time or don't really feel like cooking.
Sauces and toppings you use are flexible. Though we used a tomato sauce this time, we have used homemade pesto or roasted pumpkin sauce in the past and they came out great too.
As for the toppings, open your fridge and see what is available to you. Nearly any veggie can go on there, making it an ideal recipe to clear out your fridge. Although many people think pineapple has no place on a pizza, we think it is great. However, this time we didn't add pineapple, but if you are making your own version of this, definitely give pineapple on pizza a go one day.
CLEAN-OUT-THE-FRIDGE CHICKPEA CRUST PIZZA (VEGAN AND GF-FREE)
---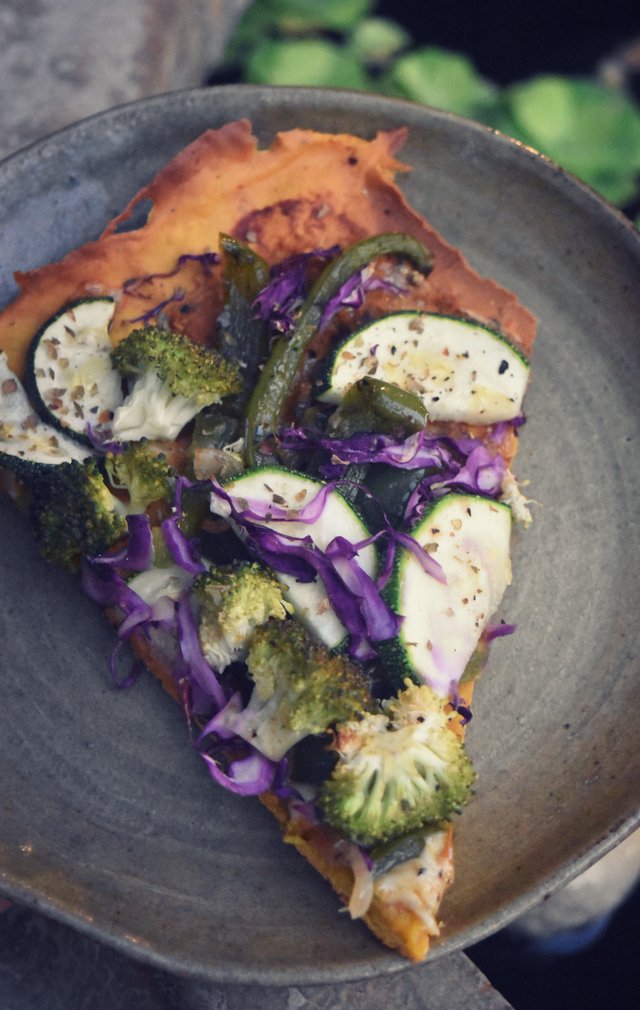 Why choose chickpea flour (aka gram flour or besan)?
---
Chickpea flour is a healthier, nutrient-packed, gluten-free alternative to normal flour. We also think it tastes better.
Compared to whole wheat flour - the flour we mainly used in the past for our pizzas - chickpea flour has fewer calories, more protein, and more healthy fats. It also adds good amounts of magnesium, vitamin b6 and iron to your diet.
It is a denser, stickier type of flour that can be used in many recipes to substitute all-purpose flour or rye flour. We use it to make cookies (find our recipe here), pizza crust, and veggie burgers.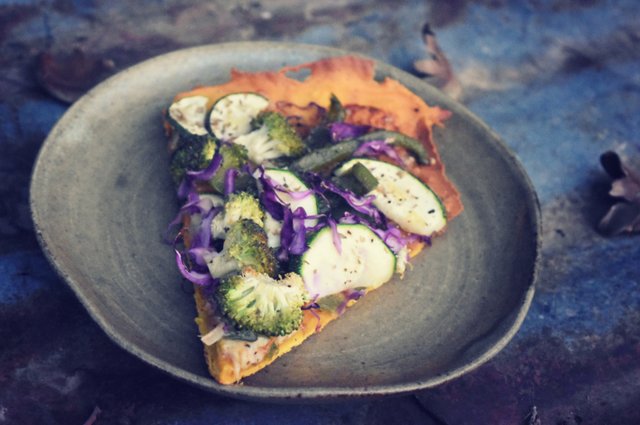 INGREDIENTS (SERVES 2)
---
Tomato sauce
---
We had some homemade roasted veggie tomato sauce left in the freezer, so I used that.
Any veggie tomato or marinara sauce will do the trick. Just don't go for a can. GO FRESH! We always make a big batch of tomato sauce to keep in the freezer to use as a base for pizza, pasta or stews.
Ours had cooked onions and oven-roasted tomatoes, garlic, and bell pepper to give the sauce some extra flavor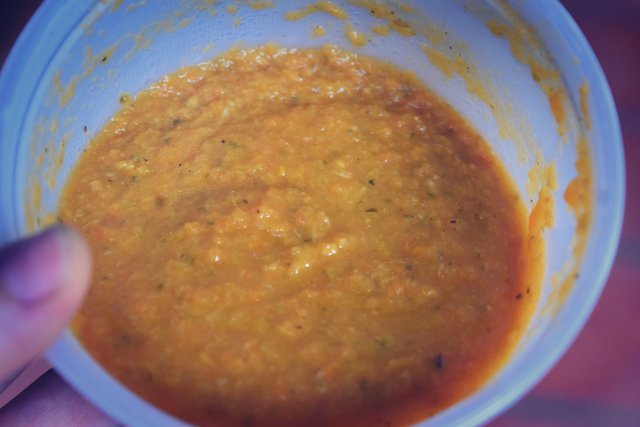 Chickpea flour crust
---
1½ cup chickpea flour
¾ tbsp extra-virgin olive oil
¾ tsp turmeric powder
½ cup water
Himalayan pink salt and black pepper to taste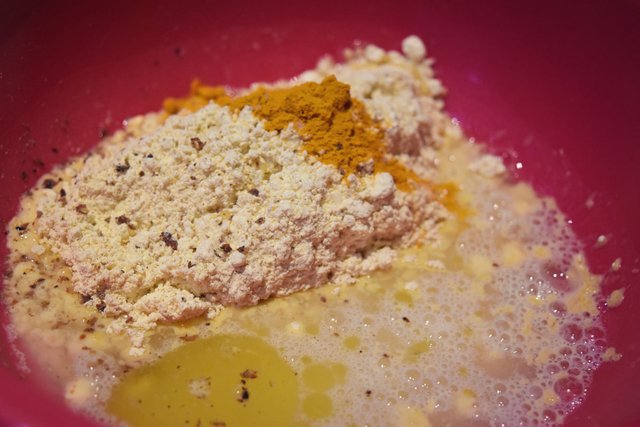 Toppings
---
Sliced shallots
Sliced bell pepper
Chopped zucchini
Small broccoli florets
Shredded red cabbage
Dried Oregano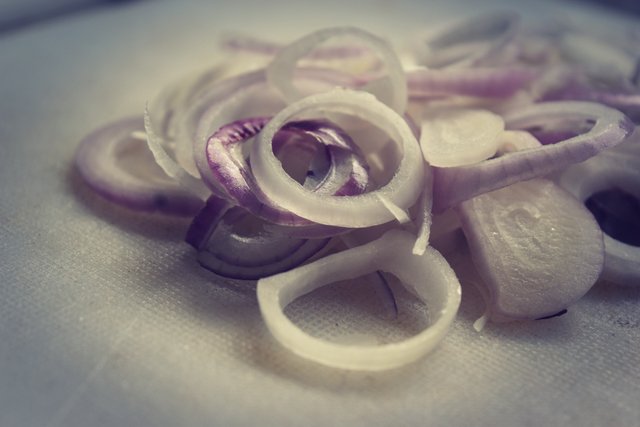 INSTRUCTIONS
---
Preheat the oven to 180C (355F).
In a bowl, mix chickpea flour, water, olive oil, salt, pepper, and turmeric. Stir with a fork until you get a smooth mixture. Unlike a regular pizza dough, the uncooked chickpea crust will be a rather liquid, yet slightly firm, pourable mixture. Add more water if to dry or more chickpea flour if to wet.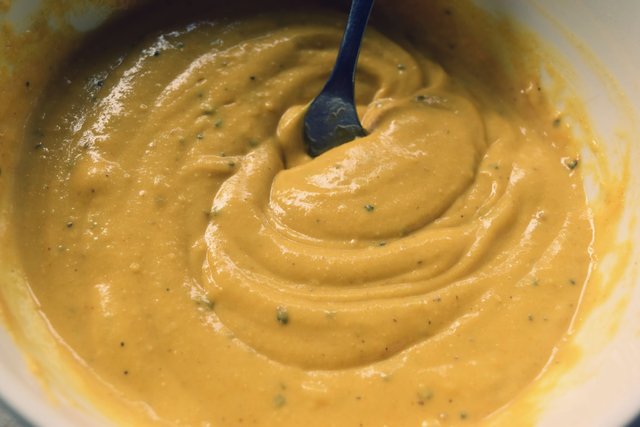 With a spatula or spoon, spread the mixture evenly on baking paper or silicone baking mat in a ½ cm to 1cm (¼ to ½ inch) thick layer.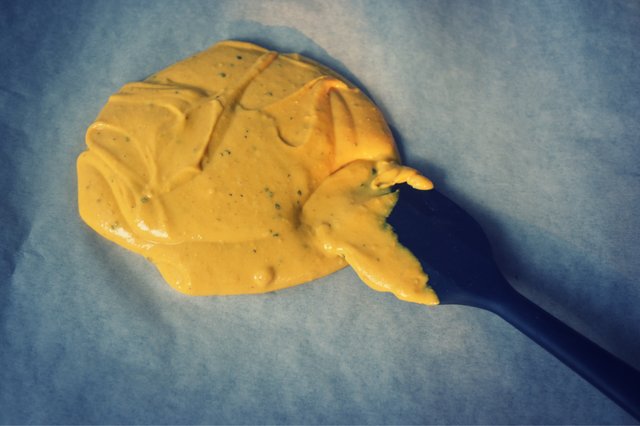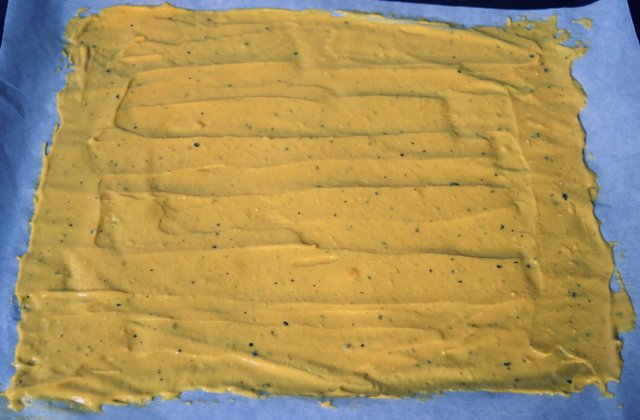 Bake the chickpea crust in a preheated oven for about 15 minutes or until the edges turn golden.
Meanwhile, precook onion and bell pepper slices in a pan until they start to soften.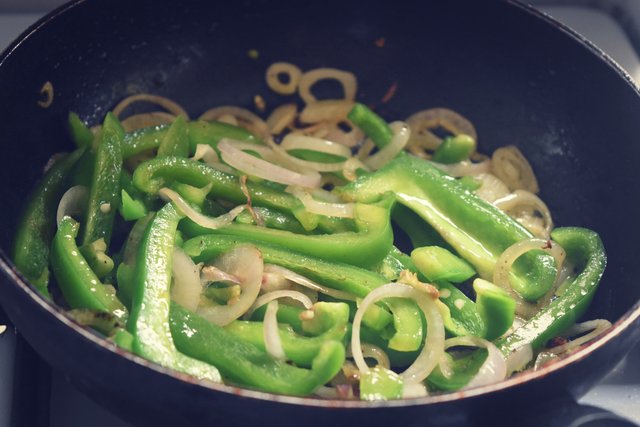 Remove the crust from the oven. Add the homemade tomato sauce on top in an even layer. Then add your favorite veggies and finish with dried oregano. Put the pizza back into the oven.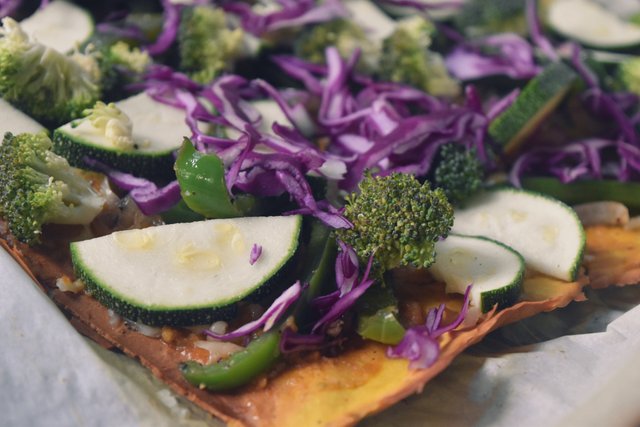 Bake for 10 to 15 minutes more. Or until the veggies are cooked and slightly browned.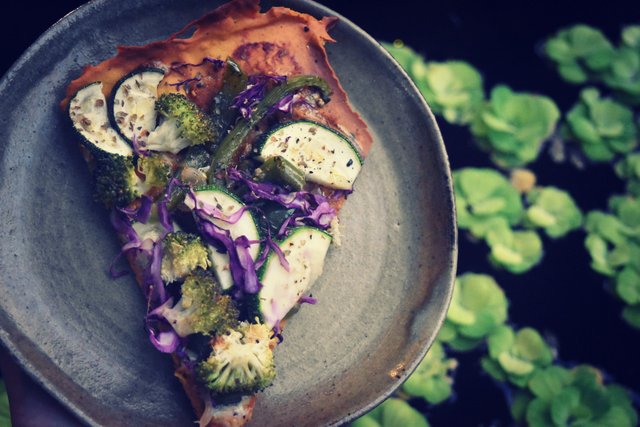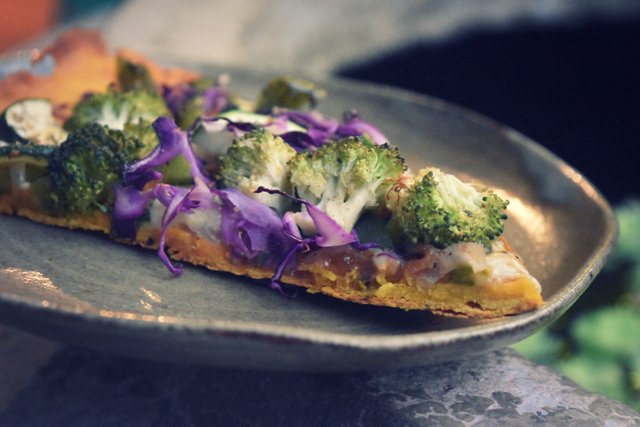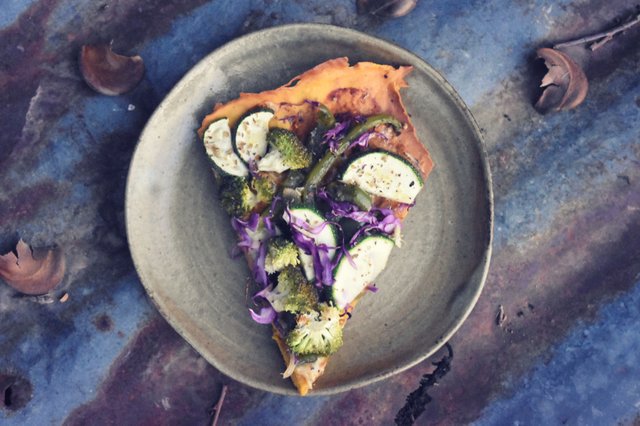 Wishing you all a happy and healthy day ღ ღ ღ
---

ALL CONTENT IS MINE AND ORIGINAL!
PICTURE(s) TAKEN WITH NIKON D5600
---
LET'S CONNECT!
---
Website - Facebook - Google+ - Twitter - Pinterest - YouTube
---
🥑🍓🍆 FIND MORE YUMMY PLANT-BASED CREATIONS BELOW 🥑🍓🍆
---