¡Hola! a todos los que se encuentren hoy por acá, espero que estén teniendo un día maravilloso lleno de luz, el mio gracias a Dios ha estado lleno de luz desde el amanecer lo que es reconfortante debido a que ayer pase todo el día en penumbras gracias a un apagón que dejo sin luz a varios sectores uno de ellos donde vivo (Oh las ganancias del desorden administrativo). Pero bueno, hay que buscarle la vuelta a todo cierto? así que mientras estuve sin luz encontré un viejo cuaderno que tenia desde hace tiempo y por estar pendiente de otras cosas no había visto, en el mi abuela colocaba tips para mantener la buena energía de los hogares.
Hello! To all those who are here today, I hope you are having a wonderful day full of light, mine, thank God, has been full of light since dawn, which is comforting because yesterday I spent all day in darkness thanks to a blackout that left several sectors without electricity, one of them where I live (Oh, the profits of administrative disorder). But hey, we have to find a way around everything, right? So while I was without electricity, I found an old notebook that I had had for a long time and because I was aware of other things I had not seen, in it my grandmother put tips to maintain the good energy of the homes.
Se cree que los hogares son la fuente de energía mas fuerte de cualquier persona ya que en ellas conviven todos los integrantes de la familia la mayoría del tiempo, por lo que mantener la armonía en ella y la energía de manera positiva es importante, así como limpiar y mantener nuestro cuerpo y mente en una frecuencia alta y positiva para que universo y la tierra nos escuchen, así de importante es mantener nuestros hogares en la misma frecuencia que nosotros.
It is believed that homes are the strongest source of energy for any person since all members of the family live in them most of the time, so maintaining harmony in it and energy in a positive way is important, as well as clean and keep our body and mind on a high and positive frequency so that the universe and the earth hear us, that's how important it is to keep our homes on the same frequency as us.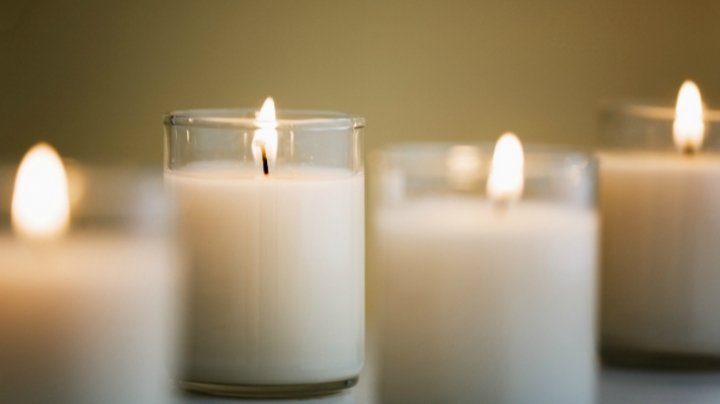 Fuente: Google
Ahora bien siguiendo los consejos de mi abuela lo mas importante es mantener la casa limpia y brillante (Si lo se consejo de viejita a fin y al cabo) pero aconseja que también se limpie la energía del hogar una vez se termine la limpieza normal y para eso coloco tres limpiezas espirituales y energéticas que se pueden hacer al hogar:
Now, following the advice of my grandmother, the most important thing is to keep the house clean and bright (If I know it from an old woman after all) but she advises that the home energy be cleaned once the normal cleaning is finished and to That is why I put three spiritual and energetic cleansings that can be done at home:
Español
1.Limpieza
Se puede utilizar limón, aceite de coco y agua bendita o b¿vinagre si se prefiere, con eso se puede limpiar con un paño las encimera de la casa y también se puede limpiar el piso con ellos, esto es debido a que el limón y el coco son buenos para alejar la mala energía y las pesadas energías, así como el agua bendita o el vinagre sirven para amenizar el ambiente.
Ingles
1.Cleaning
You can use lemon, coconut oil and holy water or vinegar if you prefer, with that you can clean the countertops of the house with a cloth and you can also clean the floor with them, this is because the lemon and the Coconut is good to ward off bad energy and heavy energies, as well as holy water or vinegar serve to liven up the environment.
---
Español
2.Limpieza
Limpiar con canela también es bueno cuando se siente que la casa esta pesada o abrumada debido a discusiones que han sucedido la canela es buena para endulzar el ambiente, se puede mezclar también con agua bendita de manera que las mala energías no entren y alteren la armonía del lugar.
Ingles
2.Cleaning
Cleaning with cinnamon is also good when you feel that the house is heavy or overwhelmed due to discussions that have happened, cinnamon is good to sweeten the environment, it can also be mixed with holy water so that bad energies do not enter and alter the harmony of the place.
---
Español
3.Limpieza
Esta puede ser utilizada para llamar la abundancia y la fortuna a nuestros hogares, se utiliza para limpiar esencia de mandarina con agua bendita o vinagre para llamar tanto a la protección de nuestros hogares como a la abundancia en ellos, se le puede agregar también un toquecito de sándalo y mirra para que se puedan abrir nuestros caminos.
Ingles
3.Cleaning
This can be used to call abundance and fortune to our homes, it is used to clean tangerine essence with holy water or vinegar to call both the protection of our homes and the abundance in them, you can also add a little touch sandalwood and myrrh so that our paths can be opened.
---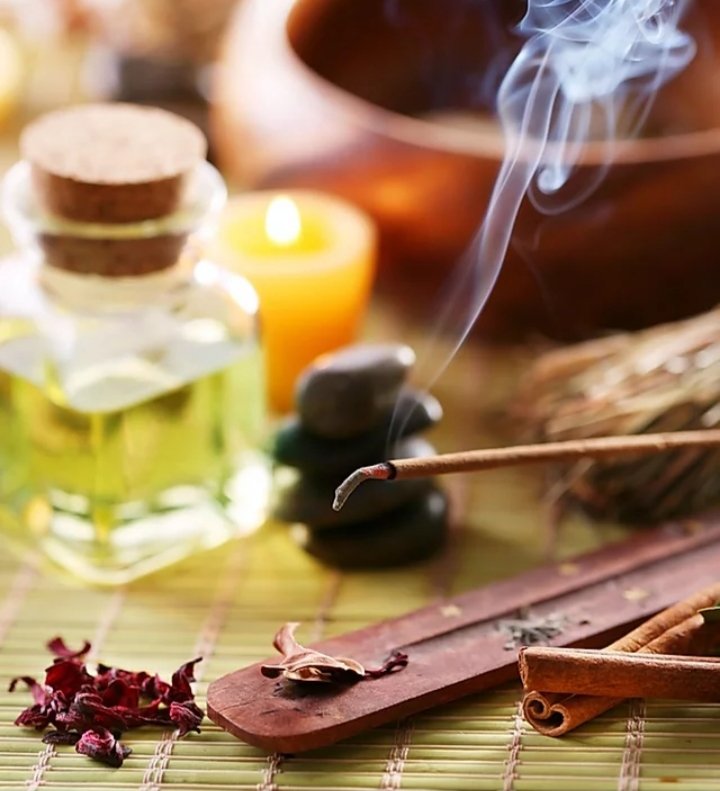 Fuente: Google
Realizar estos rituales pueden ayudarnos a mantener las energías de nuestro hogar altas y puras para que de esa manera malos sentimientos, como la envidia, el odio o el resentimiento no estén en nuestro hogar, antes de realizarlos se puede pedir ayuda a Dios o rezar una padre nuestro y 3 ave marías para darle mas fuerza a la protección, también se puede dar las gracias a la pacha mama por entregarnos los frutos y esencias que utilizaremos para limpiar nuestro hogar.
Performing these rituals can help us keep the energies of our home high and pure so that in this way bad feelings, such as envy, hatred or resentment, are not in our home, before doing them we can ask God for help or pray a prayer. Our Father and 3 Ave Marías to give more strength to the protection, we can also thank Pacha Mama for giving us the fruits and essences that we will use to clean our home.
A parte de estas limpiezas también hay ciertos elementos que es bueno tener en casa, pues purifican las energías y nos mantienen protegidos por ejemplo tener plantas y flores en el hogar es bueno para mantener la energía en movimiento, así como también tener frutas en los mesones de la cocina nos ayuda a estar conectados con la pacha mama y en armonía con el ambiente, tener inciensos y velas aromáticas encendidas en casa también ayudan a purificar el ambiente.
Apart from these cleaning there are also certain elements that are good to have at home, as they purify the energies and keep us protected, for example having plants and flowers at home is good to keep the energy moving, as well as having fruits in the counters The kitchen helps us to be connected with the pacha mama and in harmony with the environment, having incense and aromatic candles lit at home also help to purify the environment.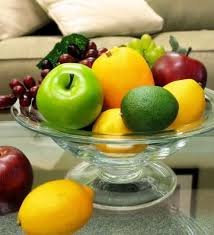 Fuente: ellahoy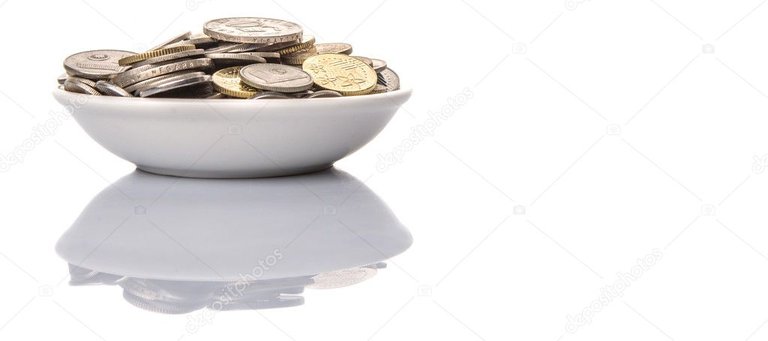 Fuente: deposiphotos
Otros objetos que se pueden tener para ayudar a mantener la energia limpia en la casa, y que tambien pueden ser decorativos son los bols con agua (si lo se no volverán a verlos de la misma manera) tener un bol con agua en la mesa central ayuda a recoger las energías malas u oscuras que quieran entrar en la casa, se debe colocar al inicio de semana y cambiar cada día domingo, así como también es bueno tener un bol con granos, o con monedas porque llama a la abundancia y a el dinero hacia nuestros hogares.
Other objects that can be had to help keep the energy clean in the house, and that can also be decorative are the bowls with water (if I know they will not see them the same way again) have a bowl with water on the central table It helps to collect the bad or dark energies that want to enter the house, it must be placed at the beginning of the week and changed every Sunday, as well as it is good to have a bowl with grains, or with coins because it calls for abundance and money towards our homes.
Bueno espero que estos tips y limpiezas sean de su interés, por mi parte yo empezare a realizar las limpiezas y los tips para mantenernos en armonía con el universo y en sintonia con lo que queramos, me despido de ustedes invitandolos a que la vida y sus raresas los sorprendan así como también agradecerle a mi abuela por dejarme tan sabios y lindas creencias se que en donde quiera que este siempre estará guiándome, así también quiero agradecer a
@cervantes
por el apoyo que le da ala comunidad hispano parlante y a
@NaturalMedicine
por permitirnos utilizar este espacio para compartir nuestras creencias y experiencias. Abajo les dejo como ya es costumbre mis redes sociales para que si gustan puedan seguirme por allí también.
Well I hope that these tips and cleanings are of your interest, for my part I will begin to carry out the cleanings and tips to keep us in harmony with the universe and in tune with what we want, I say goodbye to you inviting you to life and its strangers surprise you as well as thank my grandmother for leaving me so wise and beautiful beliefs I know that wherever he will always be guiding me, I also want to thank @cervantes for the support he gives to the Spanish-speaking community and @NaturalMedicine for allowing us use this space to share our beliefs and experiences. Below I leave my social networks as usual so that if you like you can follow me there too.