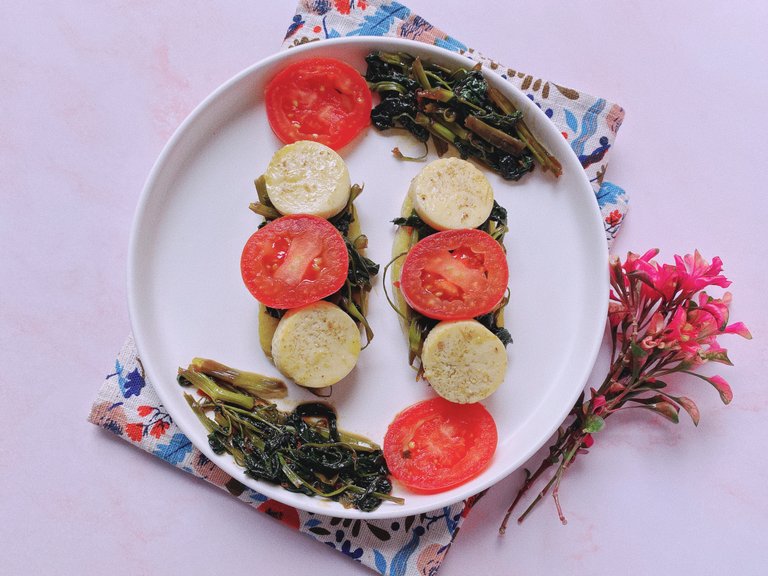 Veganuary! This is an exciting opportunity to prepare plant-based meals.
Other social media such as Twitter and Instagram are also busy talking about veganuary. There are tons of plant-based foods that are colorful and appetizing. Sometimes we don't believe that these foods are completely plant-based food.
So this time I will invite you to watch me prepare plant-based food for breakfast.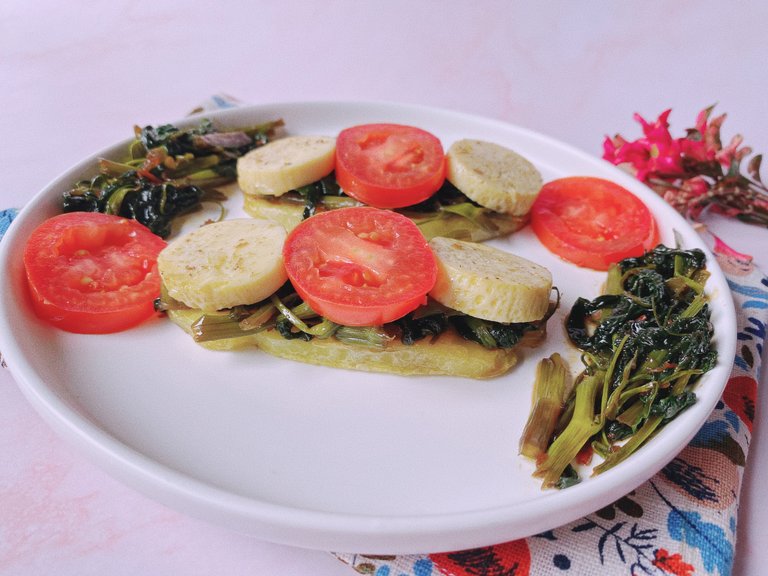 My food blog this time is also for the challenge held by @NaturalMedicine: Join the Vevolution: Go Vegan for January! Win 100 HIVE!.
---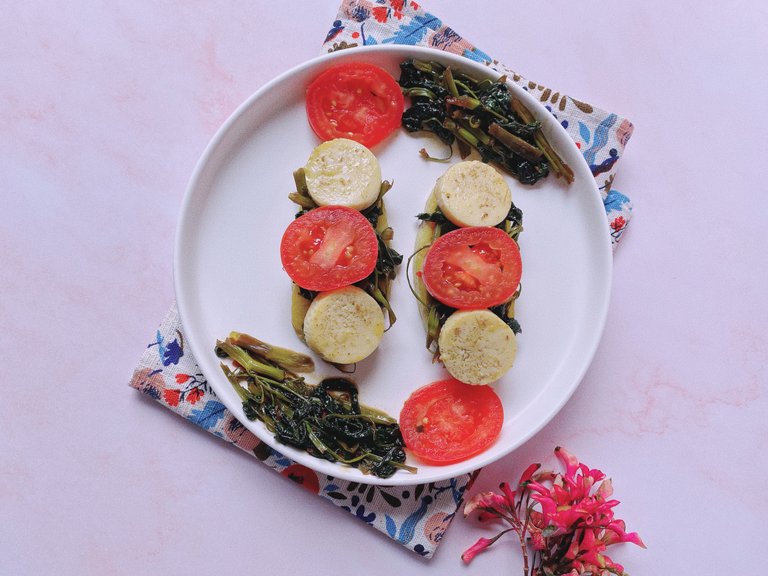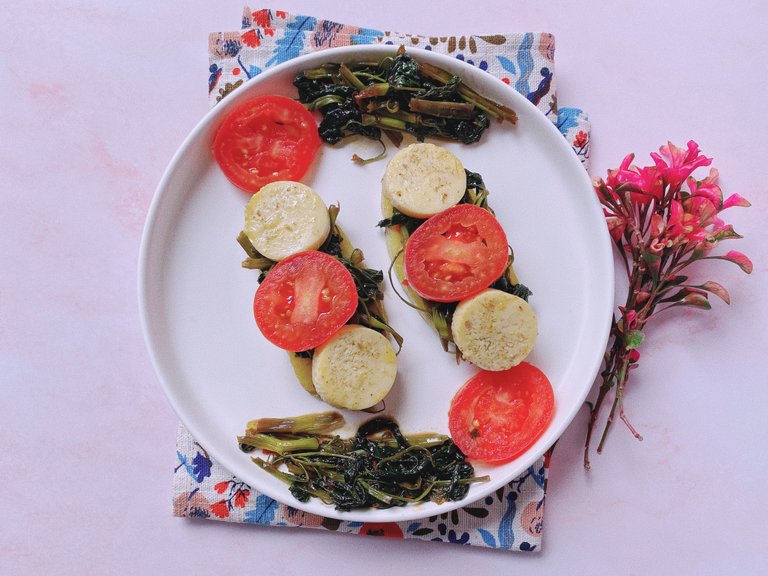 ---
---
---
My Relationship with Plant-Based Food
Since I was little, I don't like food with animal protein ingredients, except eggs. I often eat eggs from poultry that we raise ourselves. We avoid eggs from industrial-raised chickens.
Every day, my family and I eat more vegetables harvested from our garden or look for wild vegetables in the forest.
The vegetables that we usually consume include mustard greens, water spinach, spinach, pumpkin leaves, green beans, sprouts, etc. For protein, we consume tofu and tempeh.
---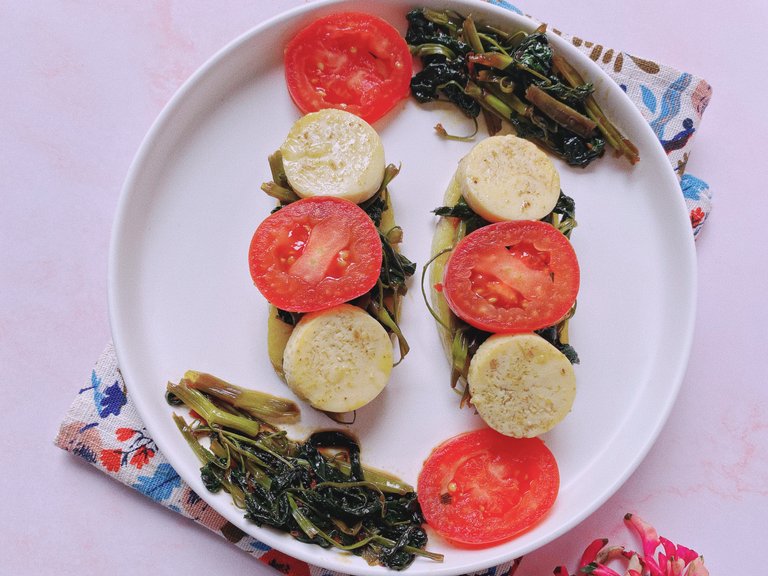 So my relationship with plant-based food is pretty strong, even though I'm not completely vegan. Maybe I am more accurately called a vegetarian, not vegan.
Growing up and having lost my father to a heart attack, made me choose healthier foods even more. And I started reducing my use of oil and sugar for now.
---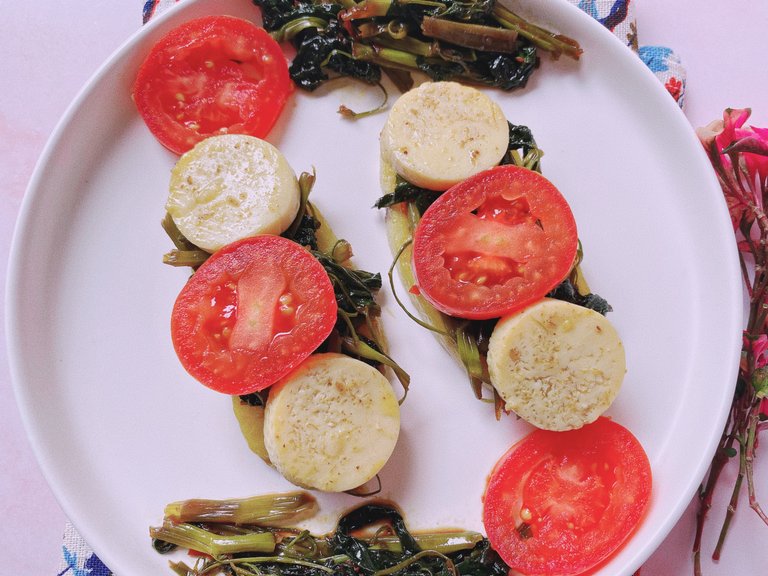 I consider plant-based food to be a fun lifestyle. Besides, I learned a lot about preparing vegan food through social media, it made me more interested in learning to adopt a vegan lifestyle, even though I am not 100 percent vegan. But it's okay for me to try, right?
---
---
---
Plant-Based Toast Recipe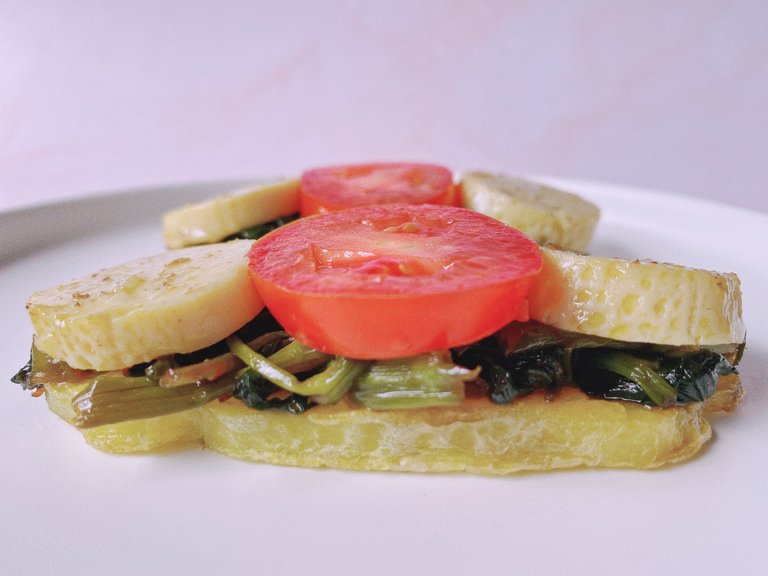 Plant-based toast has always been my favorite since I stopped eating rice. I have a family history of diabetes so I have to go on a rice diet.
I replace the carbs with potatoes, sweet potatoes, and sometimes corn.
---

Red potato in my area
The potatoes I use are red potatoes grown in mountainous areas. The texture and taste are better when baked as a substitute for toast.
So, what I mean by this recipe is slices of potatoes that look like toasts.
---
Ingredients
A Potato With Big Shape
One Handful of water spinach
2-3 tablespoons of chili paste
Complementary: stir-fried tofu and slices of tomatoes
---
Instructions
- Step 1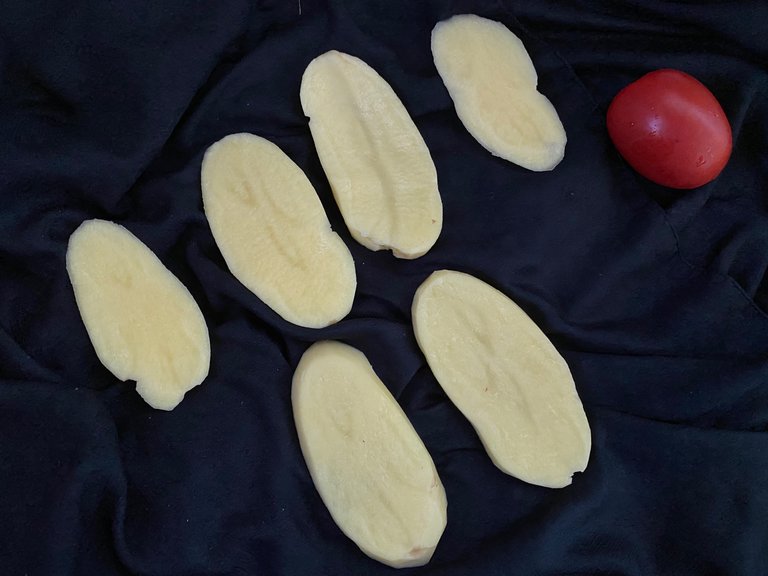 Prepare the potatoes. Cut the potato lengthwise into toast shapes. Here I am using a large potato.
---
---
---
- Step 2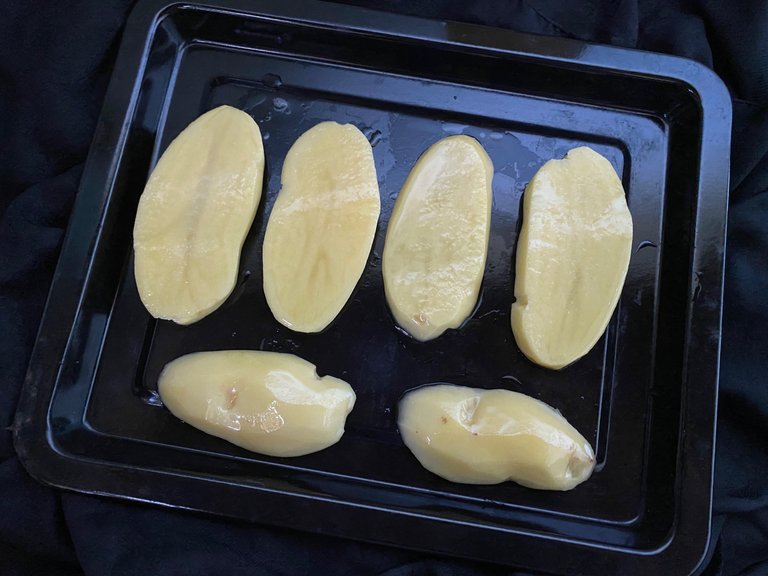 Brush with vegetable oil. Add pepper or salt according to your taste. Then bake at 180 degrees Celsius for about 40 minutes. At half the cooking time, turn the potatoes to cook evenly.
Note: Preheat the oven while preparing potatoes.
---
---
---
- Step 3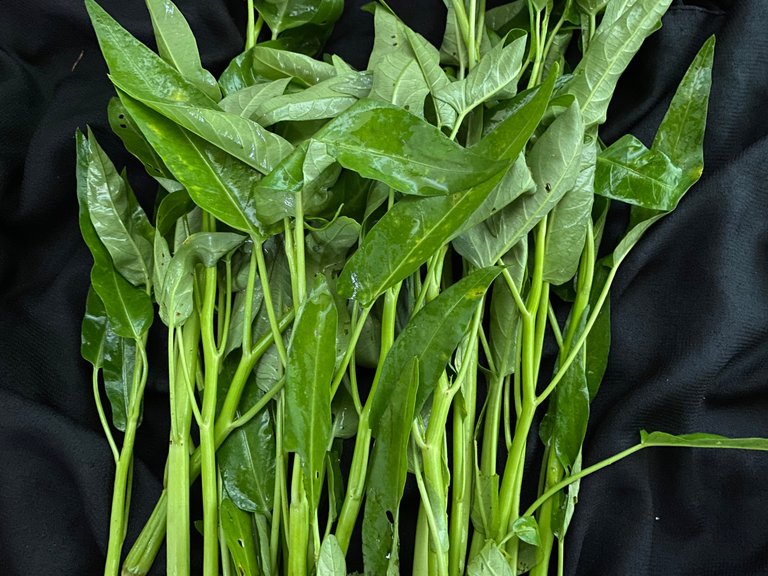 Water spinach
While waiting for the potatoes to baked, I cooked water spinach with just a few simple spices.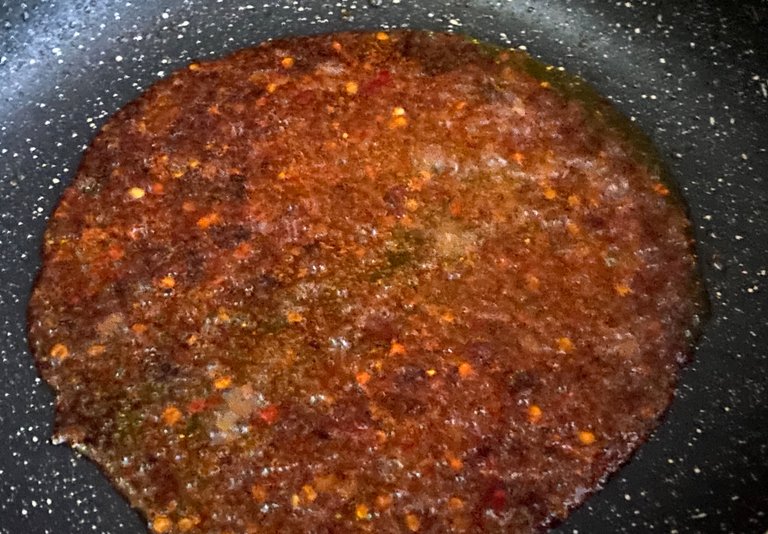 I just use chili paste and add a pinch of salt and pepper.
After the chili paste is cooked for a while, then add the water spinach that has been previously chopped and clean.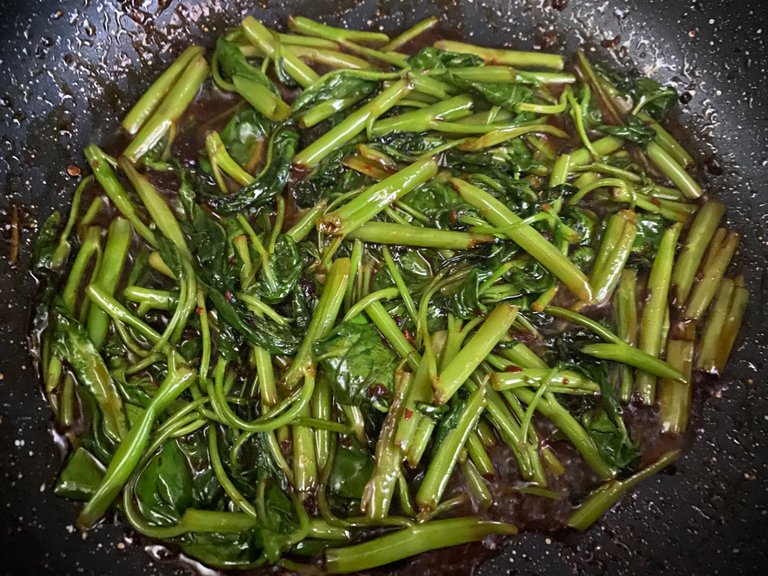 Stir briefly until the water spinach is wilted. Then lift.
---
---
Plating Time
Let's get plating. After the potatoes are finished baking, it's time to serve baked potatoes with other complements including stir-fried water spinach, tofu, and slices of tomatoes.
---
---
---
Arrange baked potatoes on the plate.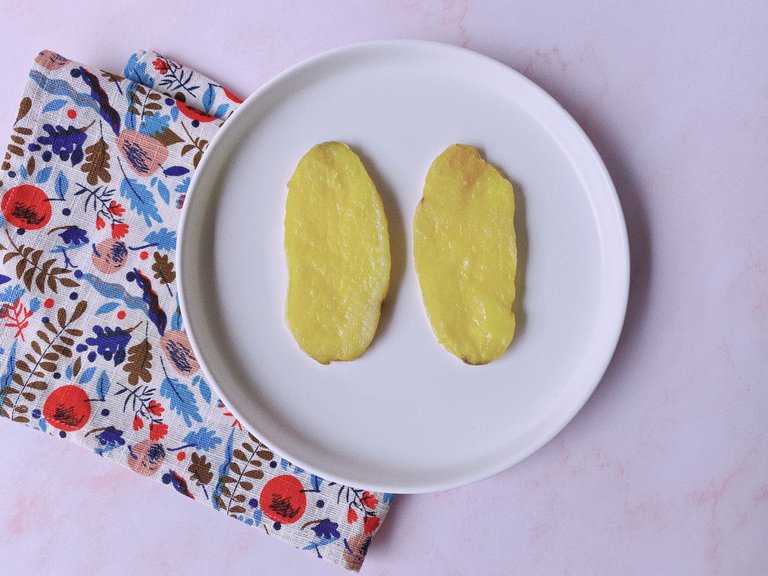 ---
Add water spinach over the baked potatoes. Arrange it neatly.
---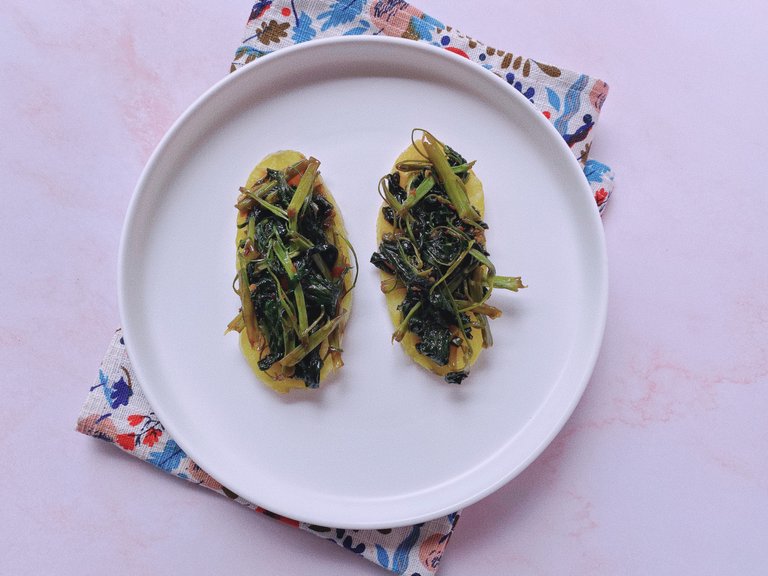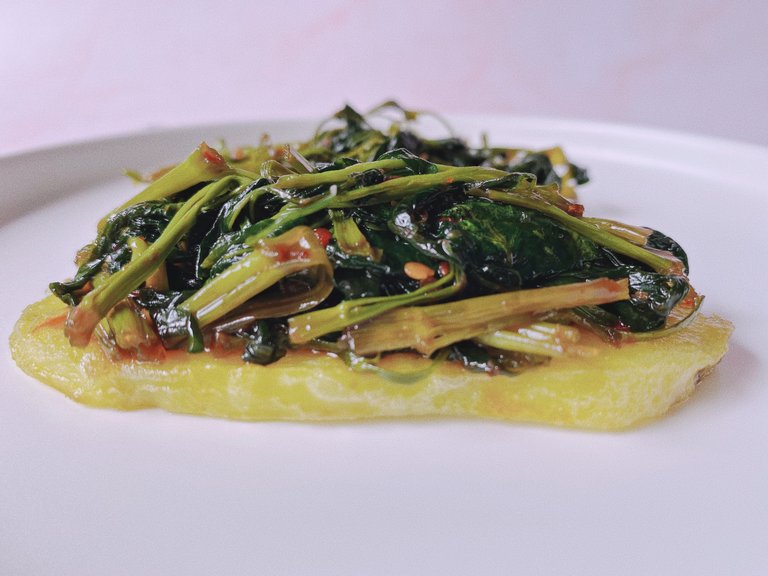 ---
---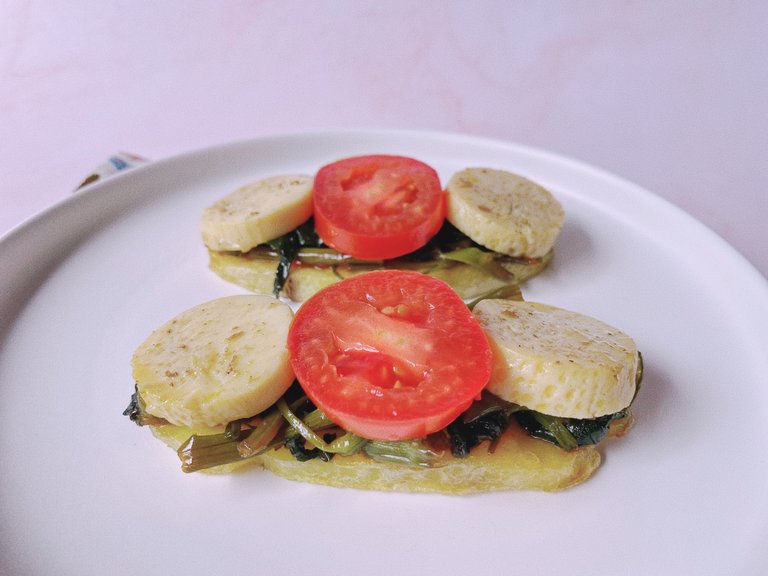 Also, arrange the slices of tomatoes depending on your wishes. You can stack them like a burger or just place them side by side.
---
Plant-based toast is ready to be enjoyed!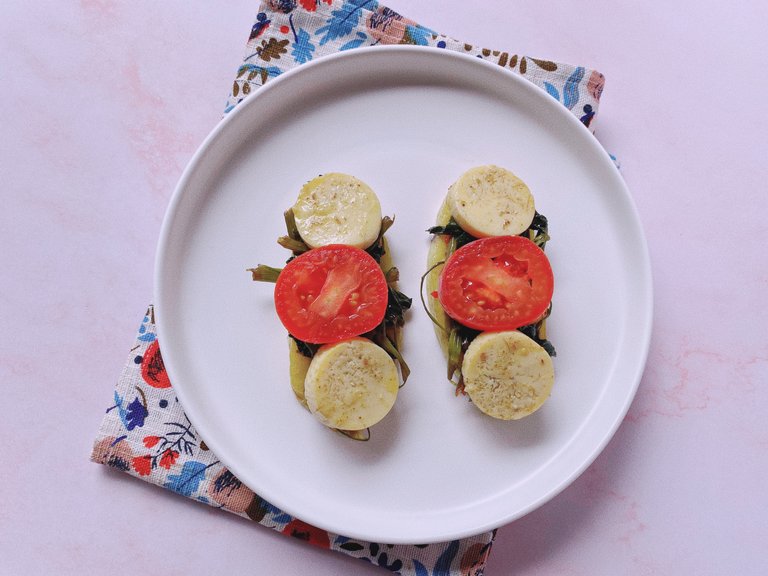 I often make menus like this with many variations for complementary vegetables. It's like you eat toast with a variety of fruits and vegetables.
---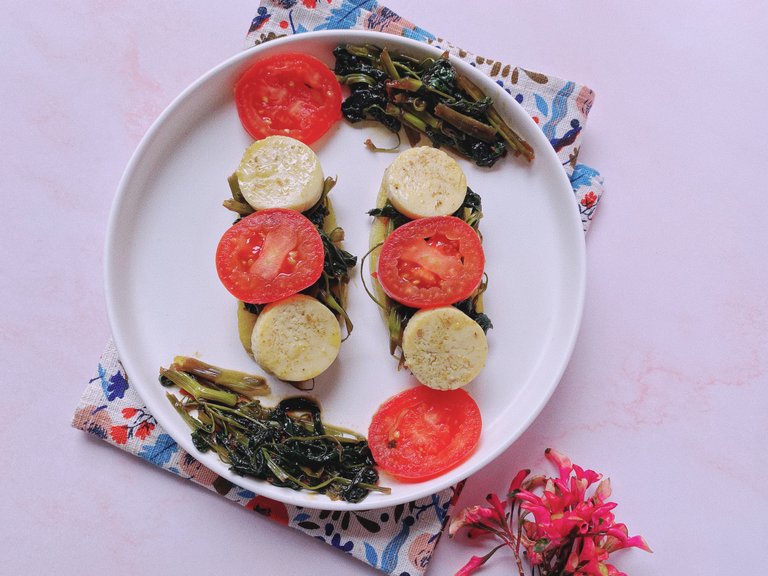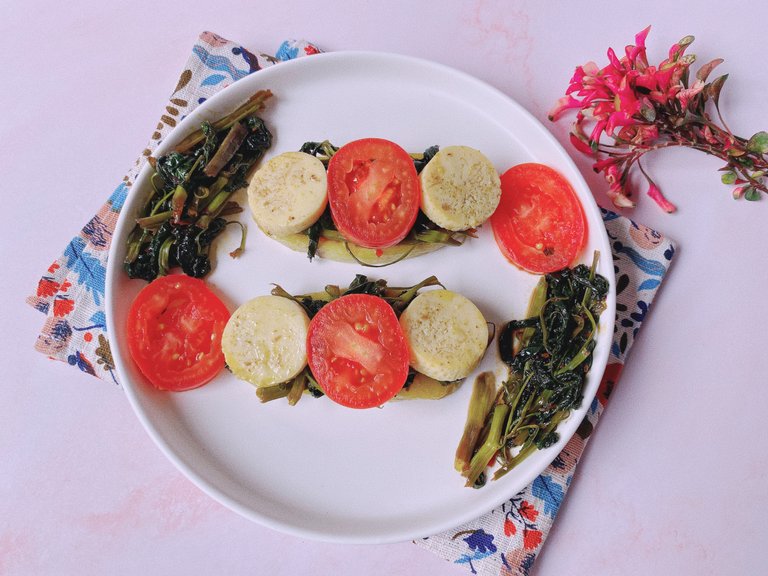 ---
---
Anyway, these toasts are also delicious with a variety of sweet flavors with fruit toppings. So, feel free to create your variations.
What do you think about my plant-based food creation this time? Don't forget to give your opinion in the comment session.
---
Happy Veganuary!

---
---
---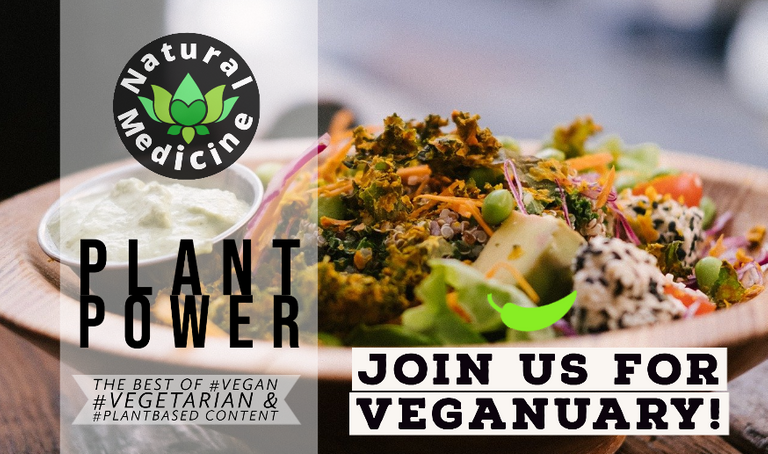 Regards,
Anggrek Lestari.
---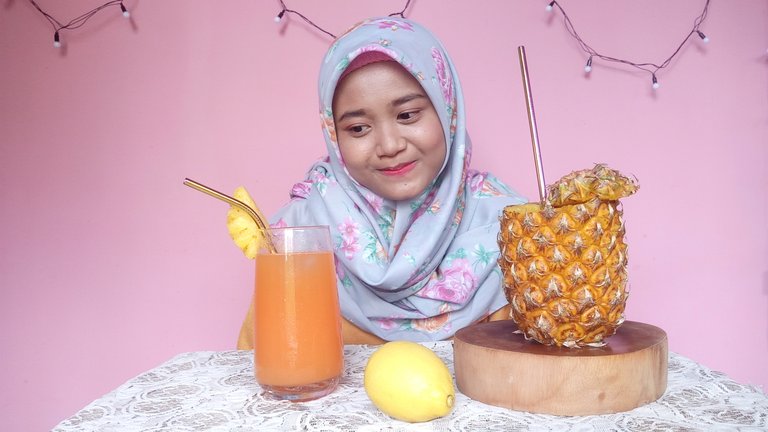 If you like my food content and want to support me at the next level, you can send me BTC or ETH or even HIVE/HBD. Thank you so much!
BTC Address: 1JkuWUJvK6bjkm6D3ZhtEdpaeSQUn7YLuU
ETH Address: 0x42bb580e4660daa7f578c2741027abc6f062ef46
---
Posted on NaturalMedicine.io