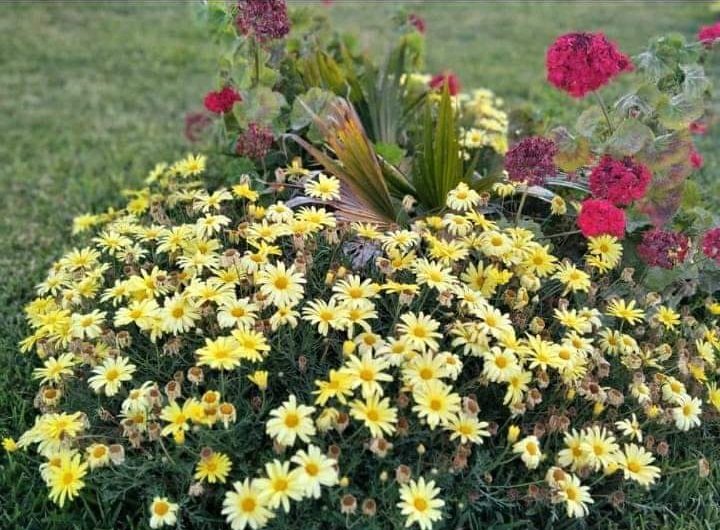 Las Margarita
The Marguerites

Estas Flores Forma parte de la naturaleza, estas flores le dicen Margarita, las margarita son aquellas que forma varias plantas de colores como rojas , amarillas etc.
ellas forma parte del amor, ¿Quien no le regalado unas flores a una chica,? las mujeres se matan por ellas.
These flowers are part of nature, these flowers are called Margarita, the daisies are those that form various colored plants such as red, yellow etc.
They are part of love, who did not give a girl some flowers, women kill themselves for them.

This Image is originally from this server edited in #Fotoscape and #Fotoshop