Por una salud mejor || For better health
Nuestro día a día está tan full de ocupaciones, que de pronto no nos damos cuenta de nuestro mayor activo: La salud y el bienestar
Cuando gozamos de bienestar físico y mental, todas las demás áreas de nuestras vidas se equilibran. Claramente, es una tarea difícil buscar ese equilibrio, por muchas circunstancias que no podemos controlar y otras tantas que no sabemos cómo hacerlo.
Our day-to-day lives are so full of busyness, that we suddenly fail to notice our greatest asset: Health and wellness.
When we enjoy physical and mental well-being, all other areas of our lives are balanced. Clearly, it is a difficult task to seek that balance, because of many circumstances that we cannot control and many others that we do not know how to do it.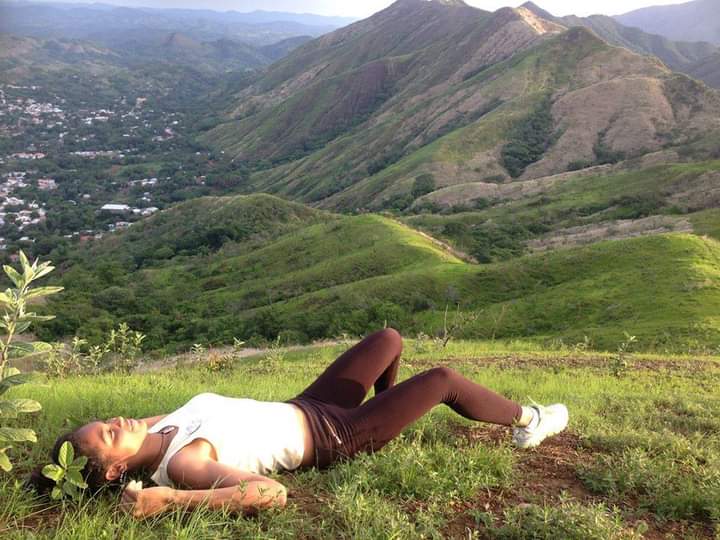 ¿Que es el bienestar? || What is welfare?
Vamos a atribuirle un concepto claro a este tema; es el estado de una persona que posee condiciones físicas y mentales que le proporcionan satisfacción y tranquilidad, armonía consigo mismo y con el entorno. Un estado de bienestar integral contribuye profundamente en una salud óptima, así mismo también influye en nuestro éxito profesional, social y económico. El bienestar te permite vivir en armonía con el mundo. No sólo es el área de la salud, sino también las relaciones, nuestras emociones, la economía y todo lo que involucra el ser debe estar en armonía.
Let's attribute a clear concept to this topic; it is the state of a person who possesses physical and mental conditions that provide satisfaction and tranquility, harmony with himself and with the environment. A state of integral wellness contributes profoundly to optimal health, as well as influences our professional, social and economic success. Wellness allows you to live in harmony with the world. It is not only the area of health, but also relationships, our emotions, economy and everything that involves the self must be in harmony.
Como conseguir el bienestar || How to achieve wellness.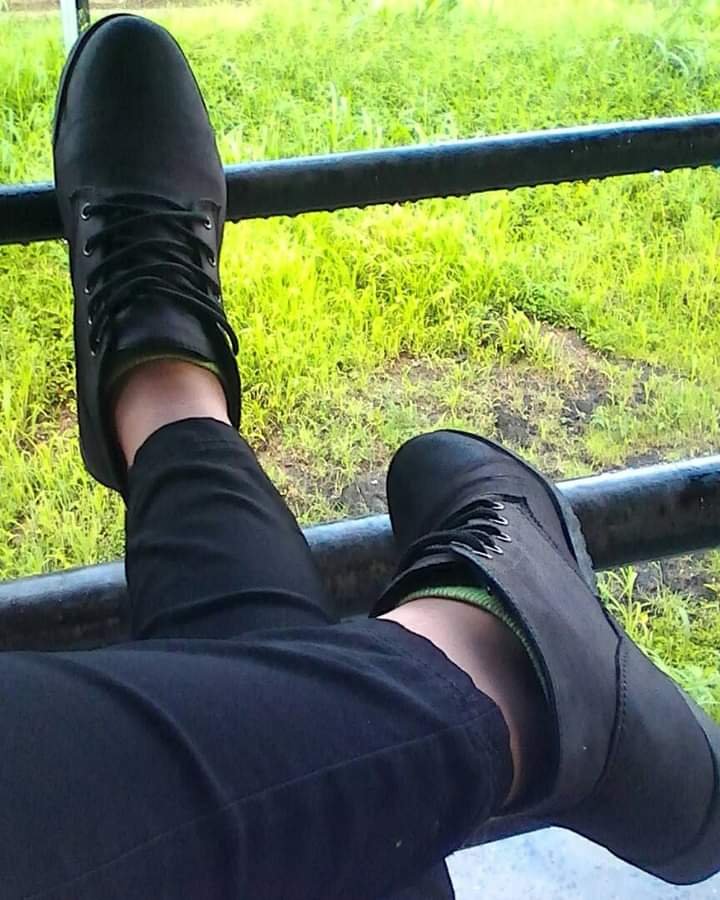 Primero que nada, debemos identificar que áreas incluye el bienestar integral, para ir trabajando en pos de cada una de ellas de manera armónica.
Fisico
Emocional
Intelectual
Social
Financiero
Medio ambiente
Espiritual
Cada una de estas áreas debe ser llevada a un equilibrio sano, integrarlas y crear una sinergia perfecta en su máxima expresión. No se trata de tener una vida perfecta, si no más bien de tratar de crear un equilibrio que nos proporcione paz y armonía. Esto es sumamente interesante, porque muchas veces el vivir en estado de bienestar, nos permite vivir en paz, y esto puede ser traducido fácilmente a felicidad.
First of all, we must identify which areas include integral wellness, in order to go about working towards each of them in a harmonious way.
Physical
Emotional
Intellectual
Social
Financial
Environmental
Spiritual
Each of these areas must be brought to a healthy balance, integrate them and create a perfect synergy in its maximum expression. It is not about having a perfect life, but rather about trying to create a balance that gives us peace and harmony. This is extremely interesting, because many times living in a state of well-being, allows us to live in peace, and this can be easily translated into happiness.
Bienestar Físico || Physical Wellness
Nuestra salud es prioridad, ya que si algún mal aqueja nuestro cuerpo indudablemente nos sentiremos mal y automáticamente se rompe el equilibrio. Un correcto bienestar físico, se da cuando nuestro cuerpo funciona eficientemente y con la capacidad adecuada para responder a todas nuestras tareas diarias. Puede inclusive, que estés padeciendo de alguna enfermedad desde hace años, pero es posible conseguir un bienestar y evitar que tu cuerpo se siga deteriorando y siga causando males a tu salud.
Para esto es importante atender a los 2 pilares fundamentales del bienestar físico:
Our health is a priority, because if any disease afflicts our body we will undoubtedly feel bad and automatically breaks the balance. A correct physical well-being is when our body functions efficiently and with the adequate capacity to respond to all our daily tasks. You may even be suffering from a disease for years, but it is possible to achieve wellness and prevent your body from continuing to deteriorate and continue to cause ill health.
For this it is important to attend to the 2 fundamental pillars of physical wellness:
La alimentación y el ejercicio físico || Nutrition and physical exercise
Fundamental que nutramos cada uno en la medida correcta, no se trata de crear esquemas insostenibles e imposibles de soportar por largos períodos de tiempo, es más bien llevar una vida saludables y adoptando la buena alimentación como parte de nuestro día a día sin que represente un sacrificio, enamorarte de las caminatas al aire libre y los paseos en bicicleta, hacer del ejercicio un encuentro fortuito con tu círculo de amistades que también buscan lo mismo que tú...
También el estrés es una bomba de tiempo que daña nuestros cuerpos poco a poco, con cada situación estresante a la que nos sometemos, nuestras células se deterioran gracias a la oxidación que es producida en eventos estresantes. Esto parece indetenible, pero si aprendemos a canalizar nuestra energía y a mantener la calma ante toda situación de estrés, controlandonos, le haremos un gran beneficio a nuestro templo.
En la medida que entendamos que debe ser algo natural como ducharnos o cepillar nos los dientes, comprenderemos que es un gran beneficio para nosotros a corto, mediano y largo plazo. Nuestro cuerpo es el vehículo que nos llevará durante toda la vida, y es nuestra decisión mantenerlo limpio y funcional, y disminuir en toda medida el deterioro de los años.
It is essential that we nourish each one in the right measure, it is not about creating unsustainable and impossible to bear for long periods of time schemes, it is rather to lead a healthy life and adopting good nutrition as part of our daily lives without representing a sacrifice, fall in love with outdoor walks and bike rides, make exercise a chance encounter with your circle of friends who also seek the same as you...
Stress is also a time bomb that damages our bodies little by little, with each stressful situation to which we are subjected, our cells deteriorate thanks to oxidation that is produced in stressful events. This seems unstoppable, but if we learn to channel our energy and keep calm in every stressful situation, controlling ourselves, we will do a great benefit to our temple.
To the extent that we understand that it should be something natural like taking a shower or brushing our teeth, we will understand that it is a great benefit for us in the short, medium and long term. Our body is the vehicle that will carry us throughout our lives, and it is our decision to keep it clean and functional, and to diminish in every way the deterioration of the years.
---
En una próxima publicación estaré detallando cada una de las áreas antes mencionadas, no te lo pierdas y deja en los comentarios tus sugerencias para mejorar tu bienestar físico.
In a future publication I will be detailing each of the areas mentioned above, do not miss it and leave in the comments your suggestions to improve your physical well-being.


Muchas gracias por tu valioso tiempo, espero haya sido de gran provecho y utilidad.
---
Thank you very much for your valuable time, I hope it has been of great benefit and usefulness.
---
Esta publicación fue traducida de español a inglés con la ayuda de https://www.deepl.com/es/translator.
---
This post was translated from Spanish to English with the help of https://www.deepl.com/es/translator.
---
Todas las imágenes son tomadas/ editadas por mi, a no ser que se indique su fuente
---
All images are taken/edited by me, unless source is indicated.