It happened literally overnight.
I was simply too tired. Having worked all afternoon and well into the evening on an alcohol extraction of an expensive herb for someone else's healing journey, I barely had the energy left to clean up the sticky dark resin mess, let alone juice the turmeric and ginger roots that also needed to be done. So I left them out of the fridge, on the cutting board, where I knew I would be reminded and get to them tomorrow.
And they erupted. In one night and half a day.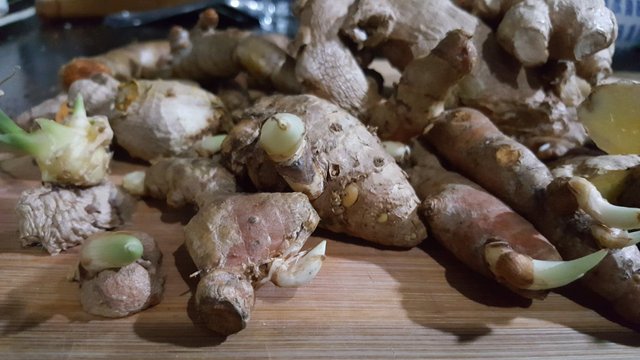 When I came back to them this afternoon, I was floored. My 15 minute juicing job suddenly had an ethical edge to it. I have never understood people who go on about cruelty to animals alone. Can't they feel the plants too? Cos I felt them today bursting with growth and life and needing to go back into the ground. Something in me felt it would be wrong to kill that.
Yes, it's hot in Thailand right now. Very hot. And humid. Things grow 1 meter in a week in the garden, without exaggeration. Only someone who has lived in the tropics will truly be nodding at this point. 24 hours out of my fridge? These Plant Beings wanted to LIVE.
"Erupted" is not an understatement.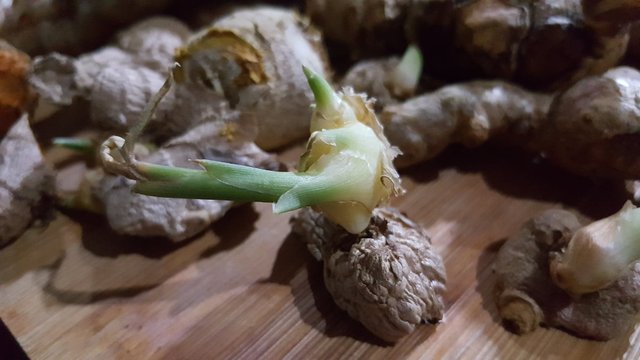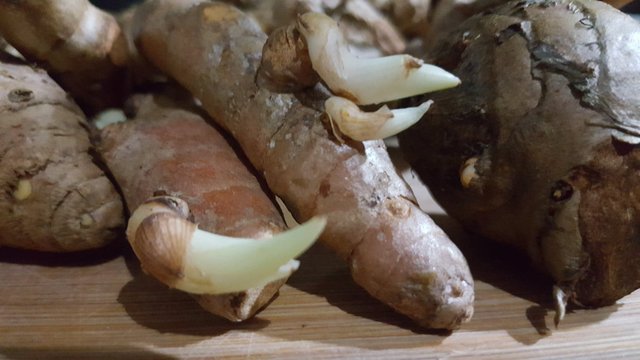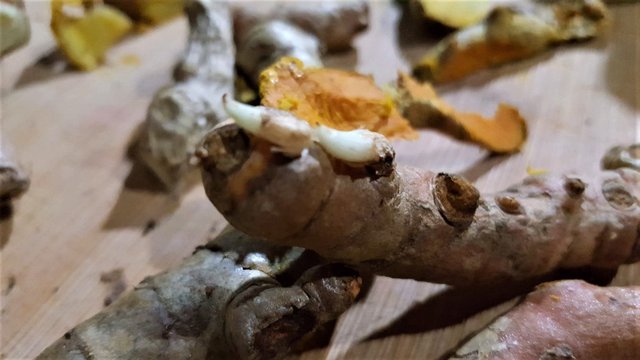 And so I paused and gave thanks for Life as it propels itself forward. Breathed into my need for the Turmeric-Ginger juice and no, it was not frivolous. And so I spent the next hour carefully dissecting the roots - cutting off the bits that will go back into the garden tomorrow.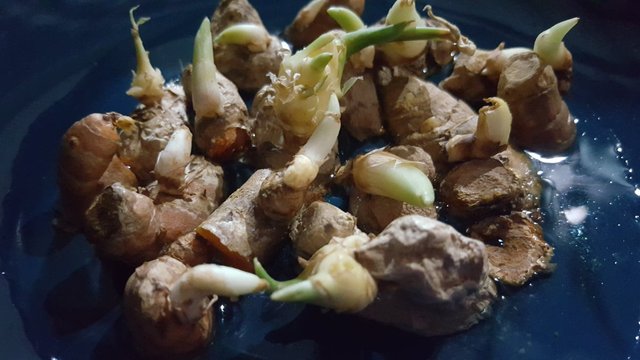 and separating them from the juicy, non-sprouting bits: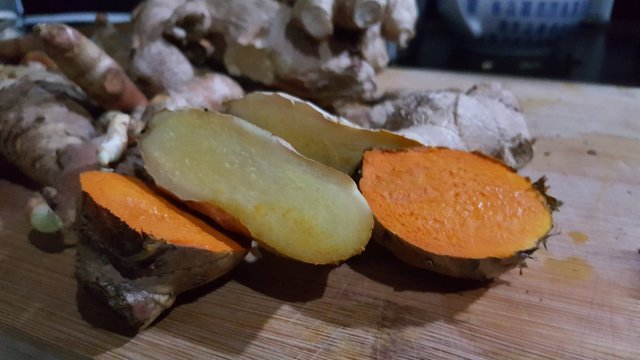 When Life whispers to your soul, you need to hear Her.
And so the 15 minute herbal job became several hours. And I heard a part of myself saying, "See... there was a POINT to you not rushing through it yesterday!"
Despite the roots being a little dry and woody, they yielded some awesome juice.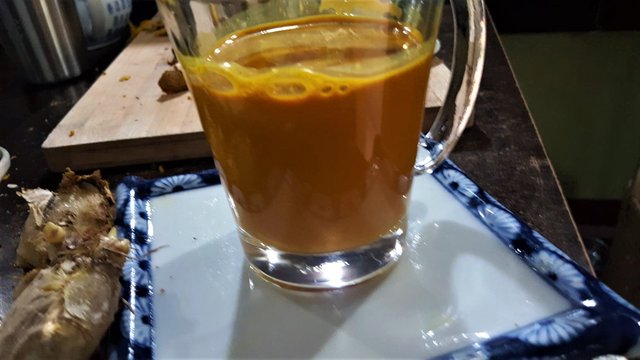 The aroma is out of this world! I will blend it with honey, fresh lime and a decoction of liquorice root, more ginger, black pepper and thyme. An important lung clearing tonic as the rainy season starts to kick in. Decongestant Lung Tonic Recipe
The woody debris from the juicer? Makes a great natural garden pest deterrent. I just sprinkle it around my more sensitive leafy greens. The snails and slugs hate it.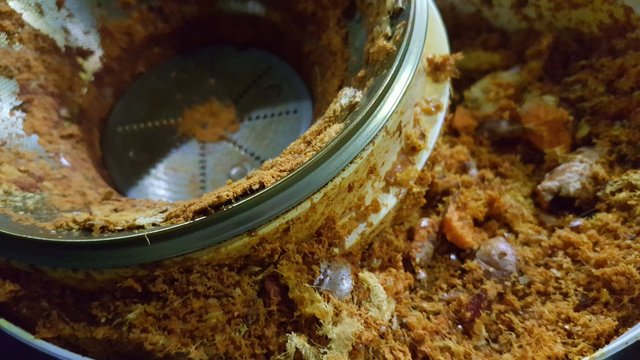 My other herbal challenge? 🤣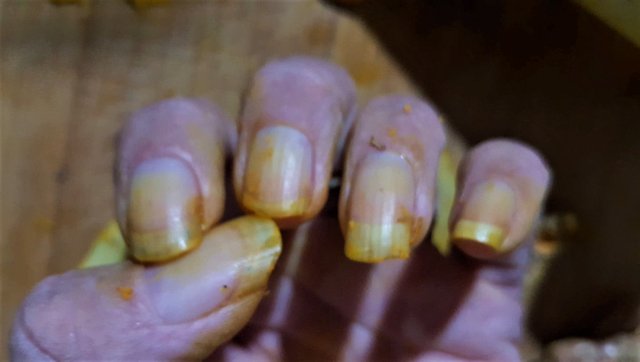 10 days nail growth - LOL - they grow faster than tropical weeds. Off they come again! - it's faster than cleaning them.
So much of our journey as people, as healers, as therapists... is to FEEL. To observe, to listen, to hear and feel the language of the plants, the people who can't speak, the animals, the soil and the spirits. It starts small, like this, listening to and feeling the roots waiting to be juiced in your kitchen which simply GREW overnight, asking to be planted again.
Do YOU hear the plants and flowers talking to you?
---
All images used in my posts are created and owned by myself, unless specifically sourced. If you wish to use my images or my content, please contact me.
---
---
Come check out my natural Thai herbal business… yes, we ship world-wide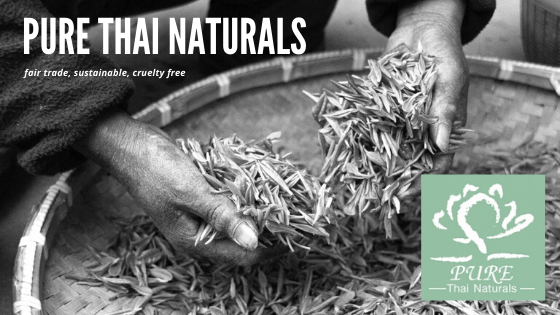 Visit our online store here

Join The Best Natural Health Community on Hive