---
The Chill Out And The Colors
---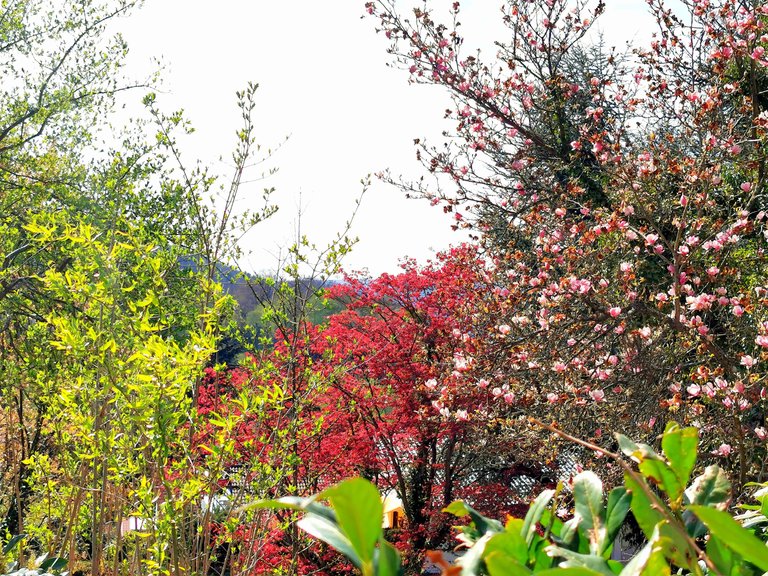 ---
We had the coldest April in 40 years.
Scientists have found that the warming around the North Pole can permanently weaken the jet stream, preventing the usual change in weather from rainy and friendly phases. Extreme weather such as heat waves and cold waves are possible due to blocking highs.
So no question I enjoyed the little bit of good weather we got yesterday hanging out in the garden. Joy did the same and made himself comfortable in our little Lounge area. While I was contemplating about certain things, I also took a little stroll through the garden to capture some colors.
---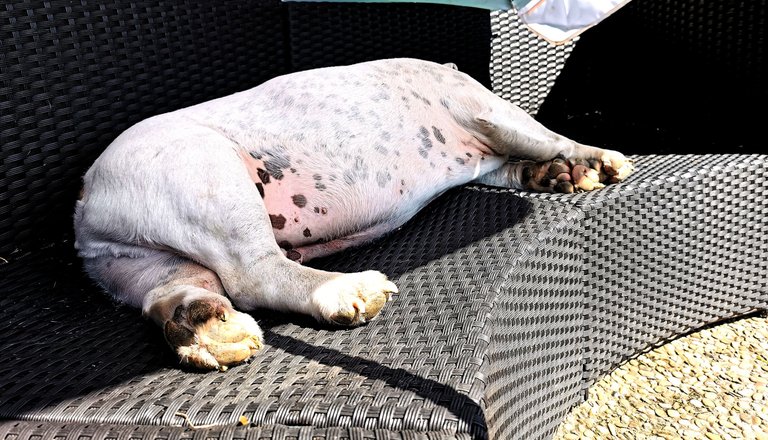 ---
Colors are said to have an influence on our mood and brain. Each color has a different effect and a typical wavelength and energy that is transmitted to the body.
Remembering this I will try to dig into that topic and adjust my apartment a little bit more. I already started to get some better energies flowing there but it is not enough lol.
Anyways, while I was strolling through the piece of land that surrounds our rental I discovered some spring colors.
Spring is always a good source for colors.
I found several colors but three of them I am going to show you now. Accompanying the beautiful pictures of mine I share some general information on the colors.
It is a self reminder that I need to pay more attention to myself.
Here we go.
---
Violet
---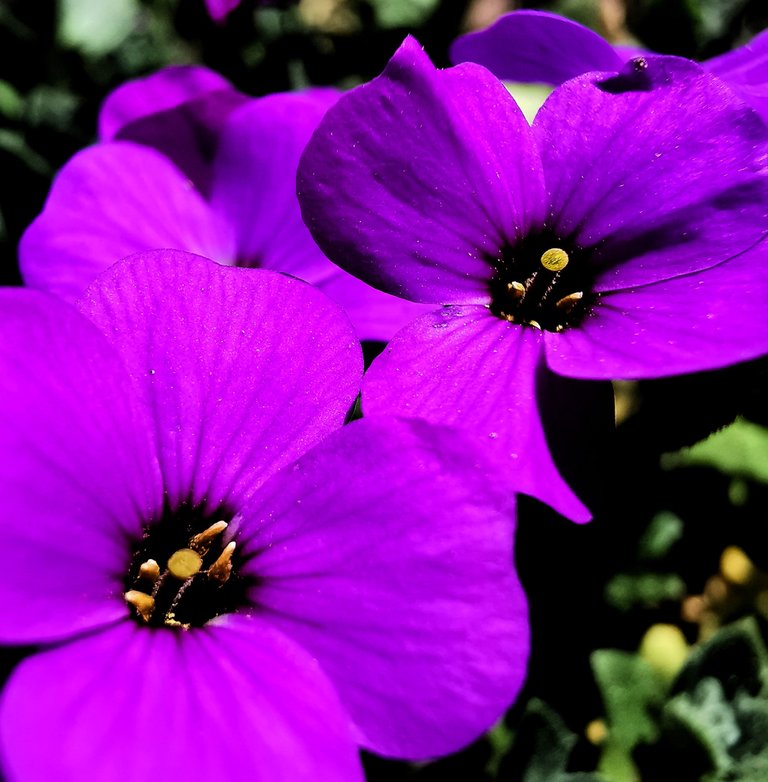 ---
Violet, is said to be the color of the mind and spirituality. It is supposed to promote mental equilibrium and determination. Violet has a strong meditative effect. It influences the subconscious.
---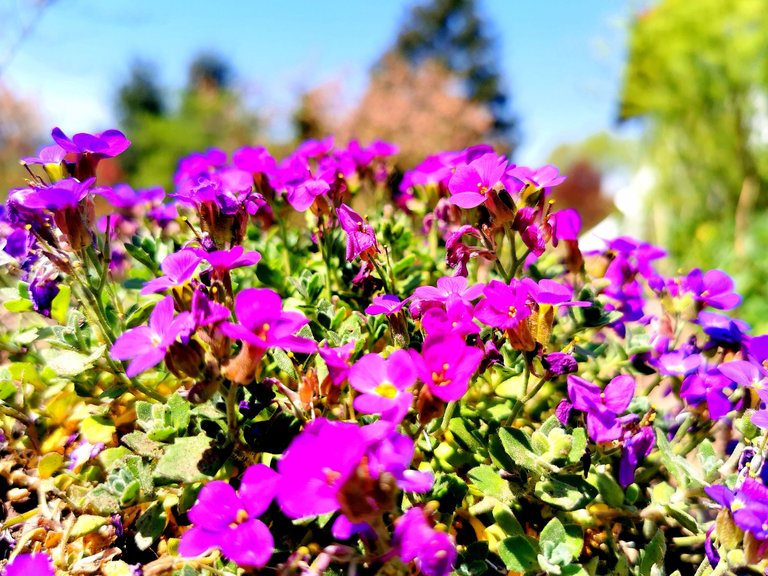 ---
It stands for introspection and spiritual absorption. It opens the awareness of non-material experiences and promotes the exchange of vibrations between the two halves of the brain.
It is the healing color of the mind and strengthens brain activity.
Violet is also the color used to initiate cleaning processes - both in the case of physical blockages and psychological uncertainties, to compensate for disharmonies and to mediate between opposites.
---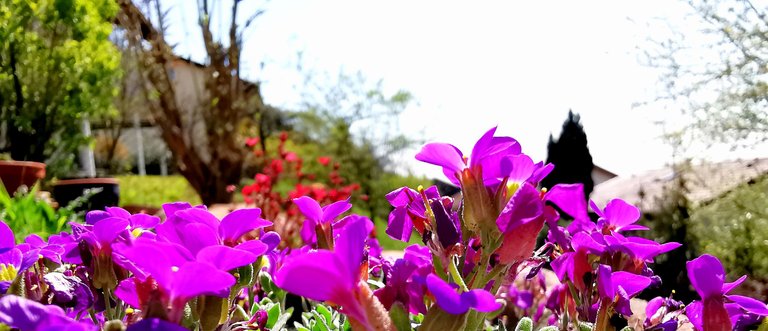 ---
Violet can transform the energy involved in painful experiences into spiritual growth.
Its vibrations open us to hidden dimensions of life and awaken a willingness to give, love and to be idealistic.
It is said that the vibrations of the color violet can lead us to the experience of inner oneness with all life.
---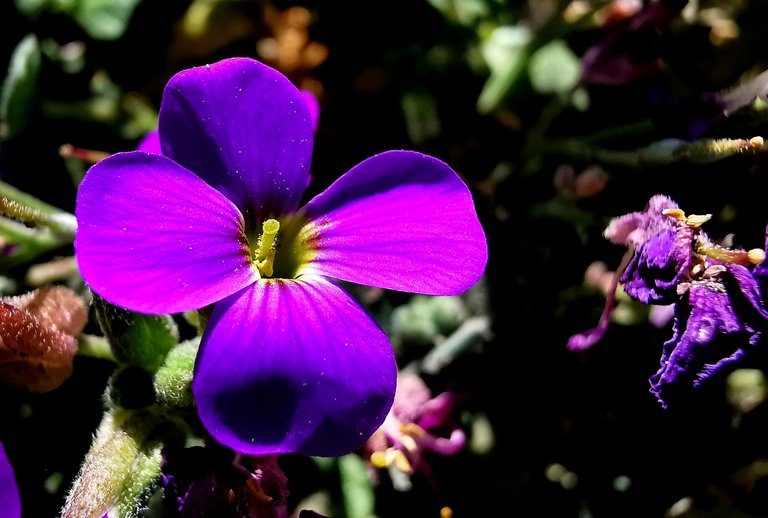 ---
Red
---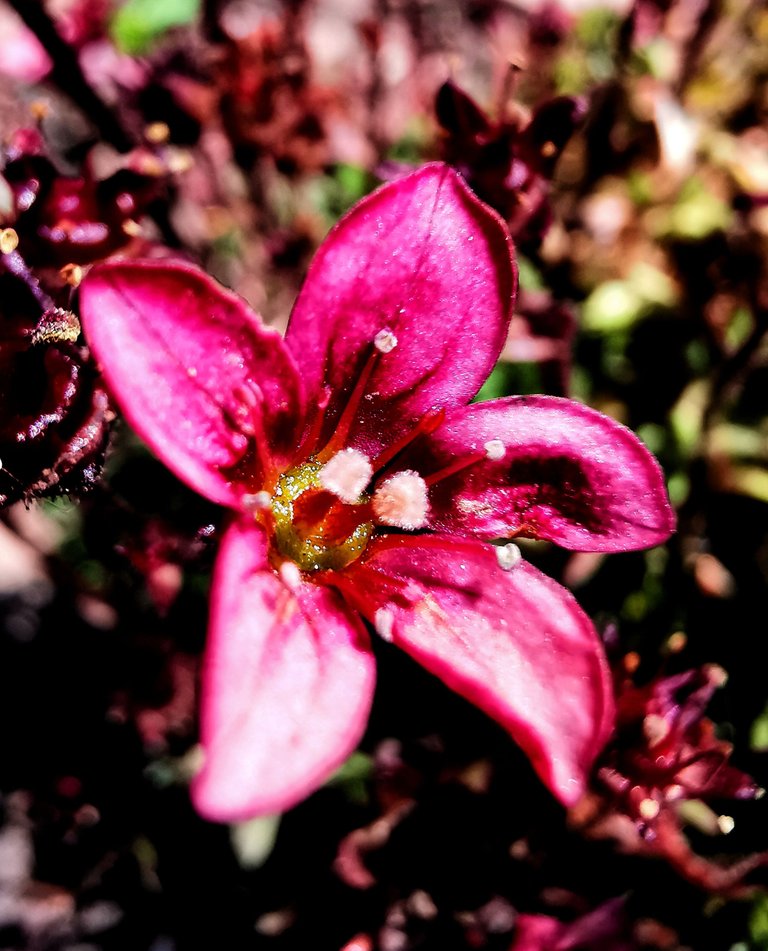 ---
Red is said to increases our energy level and our mental strength.
All because red stimulates all processes in the body, like the metabolic activities and the vegetative nervous system.
It also has a positiv effect on emotions. On a mental level, the energy of the color red gives us a strong will, determination and perseverance.
It increases sensuality, conscious experience and passion.
---
---
The color red is considered the color of fire or blood.
In Hebrew, the words blood and red have the same origin. Red means "dm" and blood means "dom".
---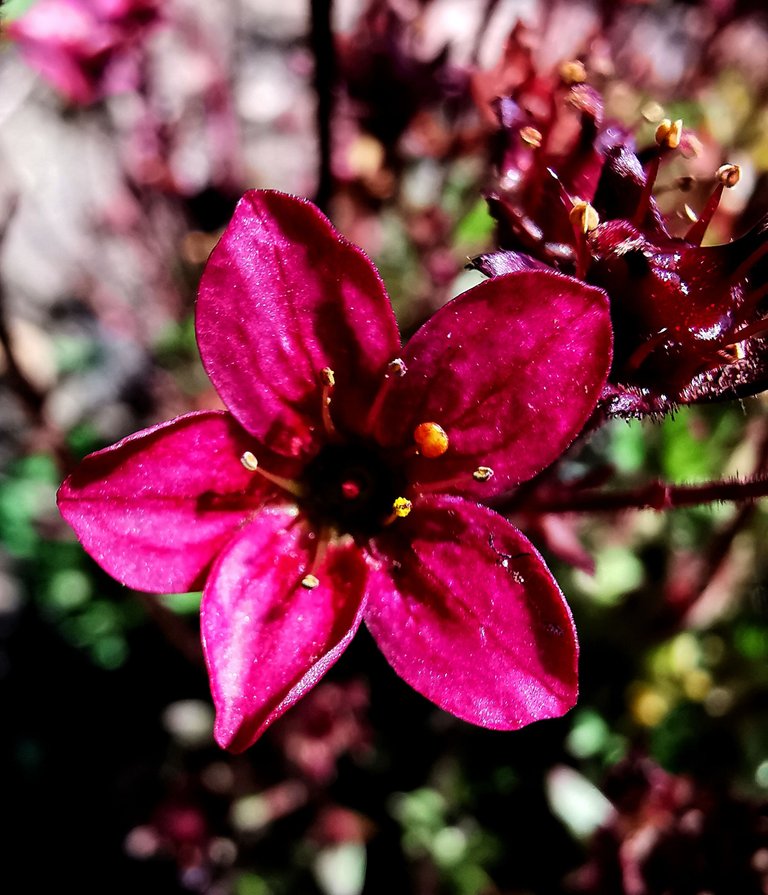 ---
Due to its beneficial and warming effect, the color red is used for healing purposes.
It has a stimulating and appetizing effect.
Just to look at the color red increases the human metabolism by 13.4 percent (source: Theroux, 1998).
---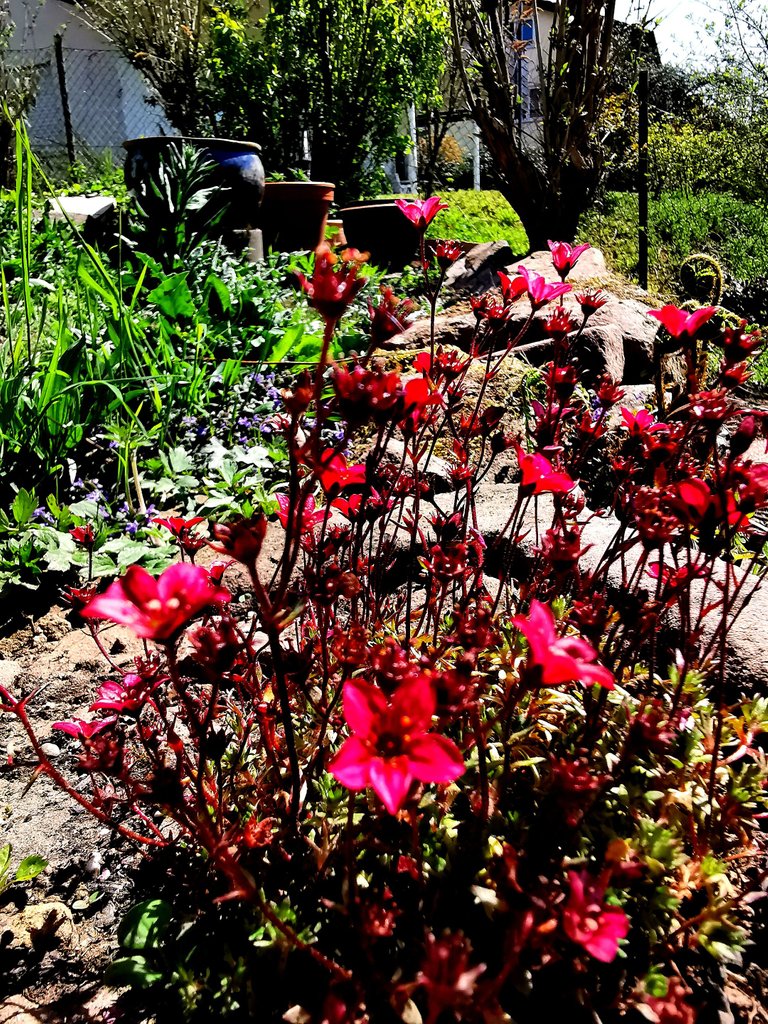 ---
Pink
---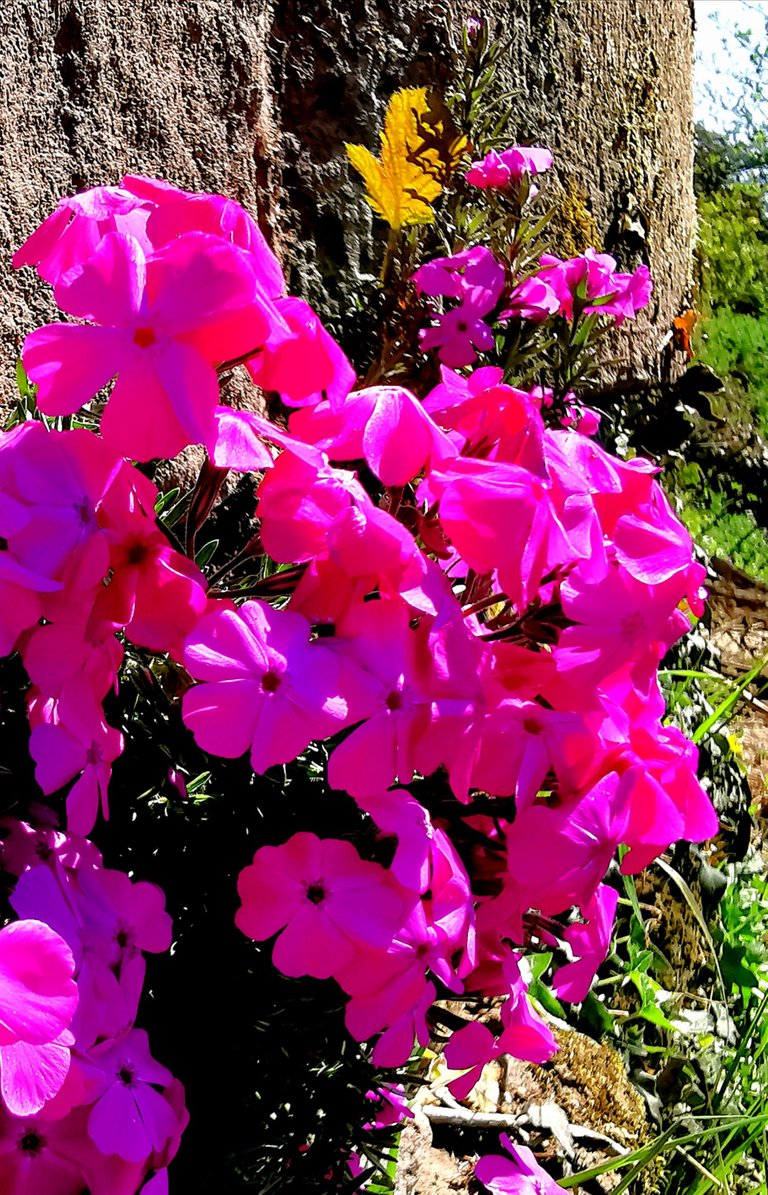 ---
The meaning of the color pink is unconditional love and care.
It soothes our emotional energies and reduces feelings of anger, aggression, resentment, abandonment, and neglect.
Pink stands for hope, reassurance, sweetness, naivety, feminine and intuitive energy.
Too much pink can have a different meaning though.
We can appear physically weak, over-emotional and over-cautious, emotional needy and immature.
It symbols a lack of willpower and lack of self-esteem when being the dominant color.
---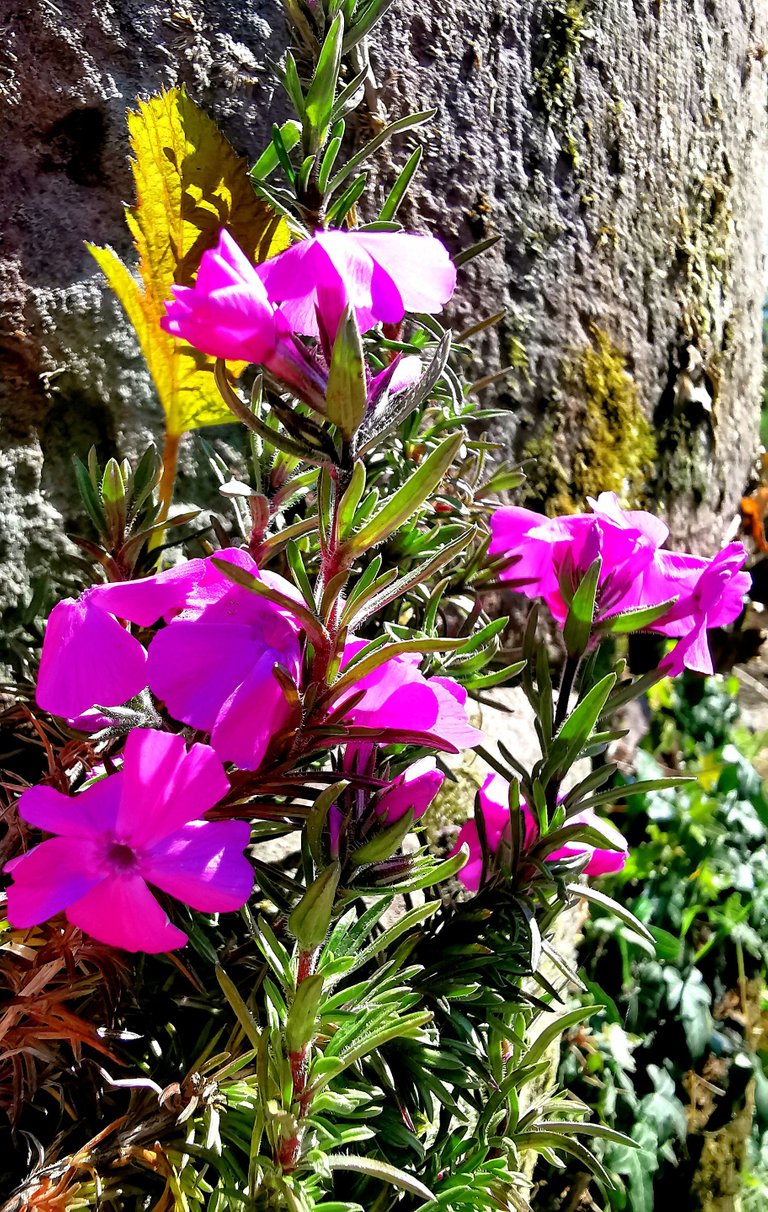 ---
Quite interesting this color-psychology isn't it?
It is said that all colors have a direct influence on us just by looking at them.
It is even said that touching colors is sending the vibrations and energies to our bodies.
So why not pay a little more attention to the colors.
I recently put up a wallpaper with all kinds of colors, wonder what that is doing with me lol. More colors will be included and so long I will keep and eye for the colors outside.
Yellow, white and green are present in flowers recently as well.
It may be my next posts topic because of the great pictures I take and you need to see lol.
You can let me know if you like the photographs, I don't mind.
---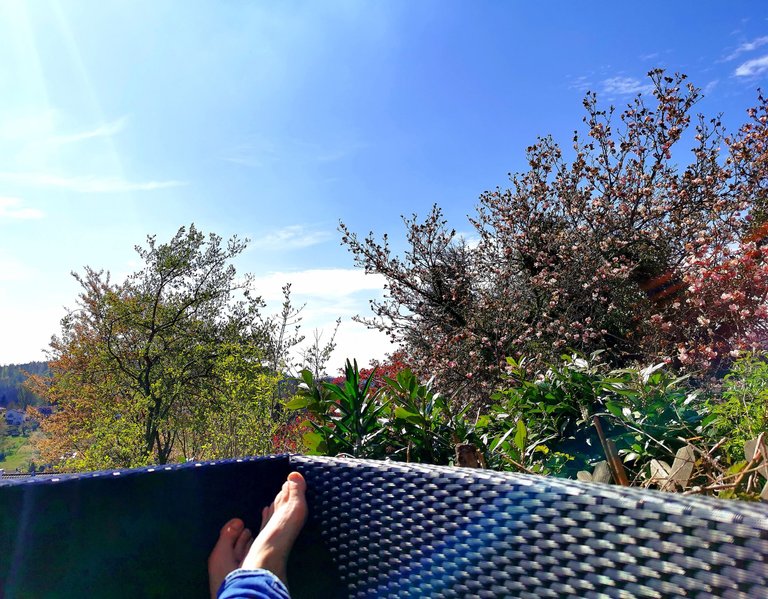 ---
After my little stroll I laid down again trying to sort my thoughts, which lately is rather hard. I get so distracted with all kinds of things and my mind feels like a washing machine.
I need to find a way to focus them more. I mean theoretically I know how to do so, but something is keeping me from doing what needs to be done.
Is it fear?
Have you felt like there is a blockage and something is hindering you from removing it?
A color might help to find some answers or some courage.
I cannot leave without a last cute picture of Joy sitting underneath his umbrella though.
He is a mood lifter as well because who is not smiling looking at him.
His leg, so cute lol.
---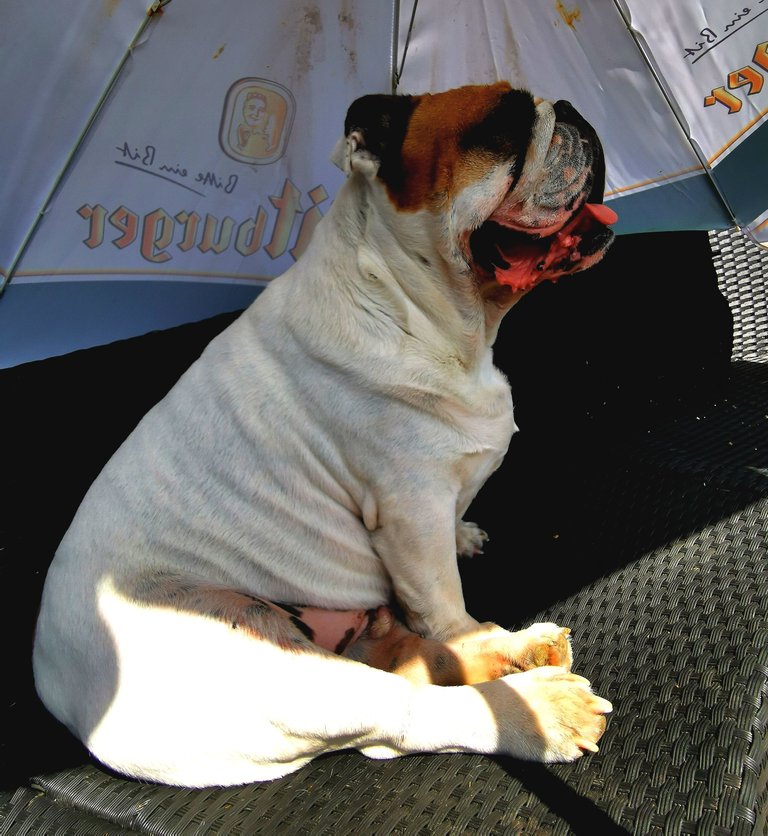 ---
I hope you enjoyed this little post of mine and maybe let me know what color you prefer.
---
---
©bulldog-joy
---