Mis saludos para esta hermosa comunidad. deseándoles siempre mucha vida y salud a todos. Agradecida con esta maravillosa plataforma donde podemos compartir nuestras publicaciones cargadas de aportes y sugerencia en favor a mejorar nuestra salud.
My regards to this beautiful community. always wishing you all a lot of life and health. Grateful with this wonderful platform where we can share our publications loaded with contributions and suggestions in favor of improving our health.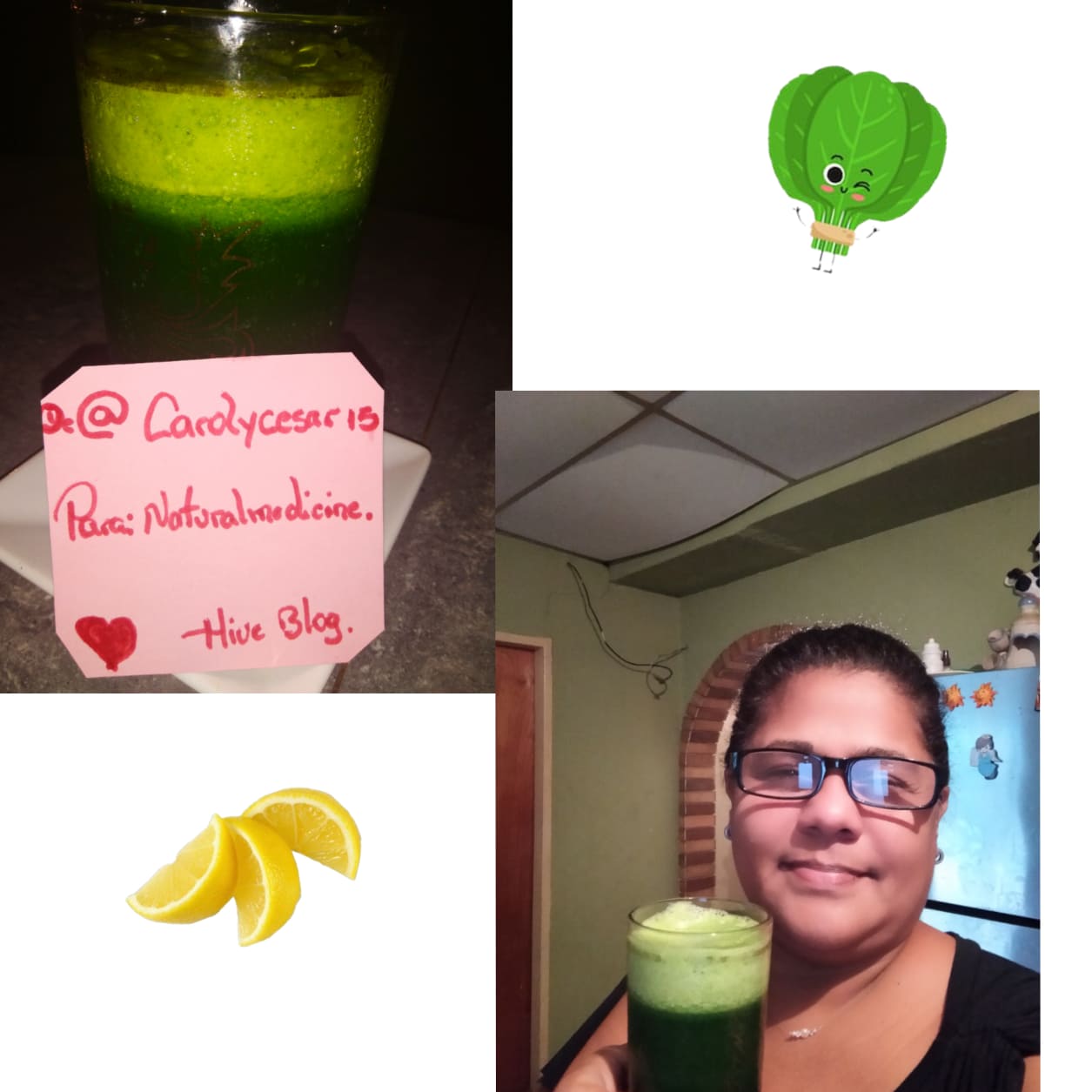 Hoy les quiero compartir este nutritivo batido de espinaca cosechadas en mi pequeña huerta. Antes no me había animado a preparar bebidas con ella. Pero como siempre andando buscando información en Internet, en fuentes confiables donde expliquen las propiedades medicinales de las plantas.
Today I want to share with you this nutritious spinach smoothie harvested in my little garden. Before I had not encouraged myself to prepare drinks with her. But as always looking for information on the Internet, in reliable sources where they explain the medicinal properties of plants.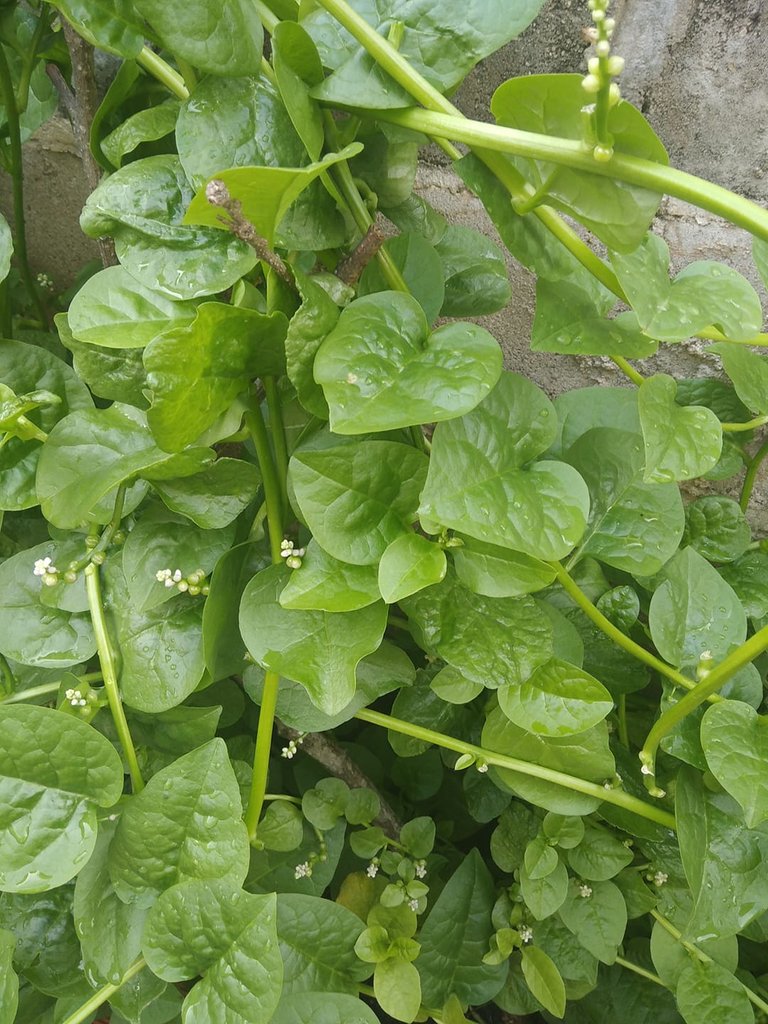 Este batido de espinaca con limón, es ideal para adelgazar porque nos ayuda a mitigar la ansiedad por comer. Este batido es recomendado consumirlo en el desayuno 3 veces por semana.
This spinach with lemon smoothie is ideal for losing weight because it helps us to mitigate the anxiety to eat. This shake is recommended to be consumed at breakfast 3 times a week.
En un batido es la manera mas fácil de consumir este vegetal crudo, que ademas de mezclarlo con el limón nos va a ayudar a perder peso, comer mas sano, tomar mas vegetales y prevenir enfermedades.
In a smoothie it is the easiest way to consume this raw vegetable, which in addition to mixing it with lemon will help us lose weight, eat healthier, eat more vegetables and prevent diseases.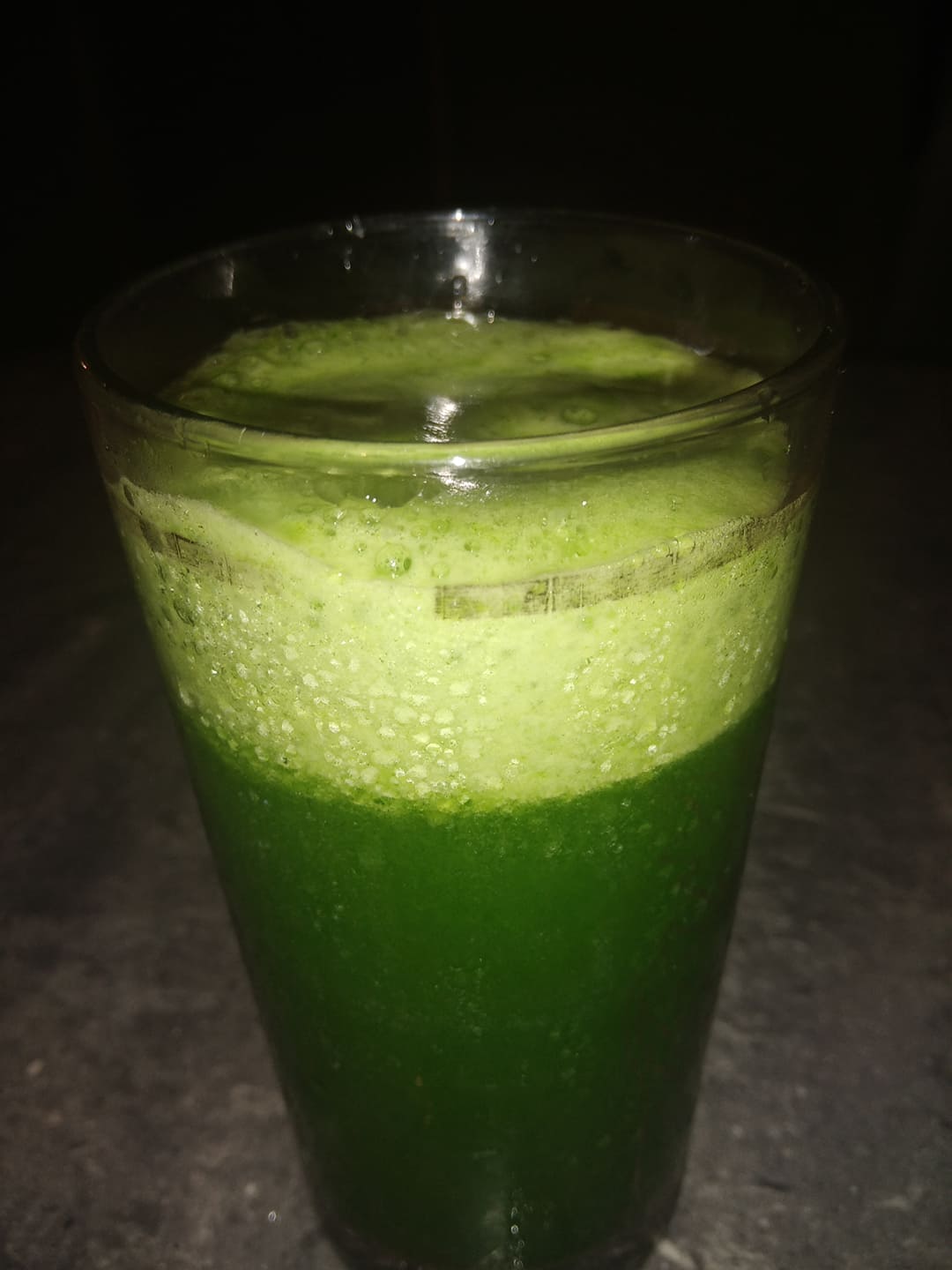 Los vegetales consumidos crudos conservan aun mas sus propiedades y beneficios nutricionales. La espinaca tiene entre un 93% y 95% de agua que logra hidratarnos y depurar nuestro cuerpo. Consumirla favorece la eliminación de toxinas acumuladas, ademas, de apoyar la función metabólica para quemar grasa.
Vegetables consumed raw retain their nutritional properties and benefits even more. Spinach has between 93% and 95% water that hydrates and purifies our body. Consuming it favors the elimination of accumulated toxins, in addition to supporting the metabolic function to burn fat.
La espinaca es una de las maravillas en los batidos verde, sobre todo combinada con frutas que ayudaran a perder peso de una manera saludable. Debido a que contiene un alto contenido en fibra , por lo tanto es efectiva para la perdida de peso . Posee también antioxidantes que ayudan a reducir los problemas de colesterol alto, hipertension y circulación.
Spinach is one of the wonders in green smoothies, especially combined with fruits that will help you lose weight in a healthy way. Because it contains a high fiber content, it is therefore effective for weight loss. It also has antioxidants that help reduce high cholesterol, hypertension and circulation problems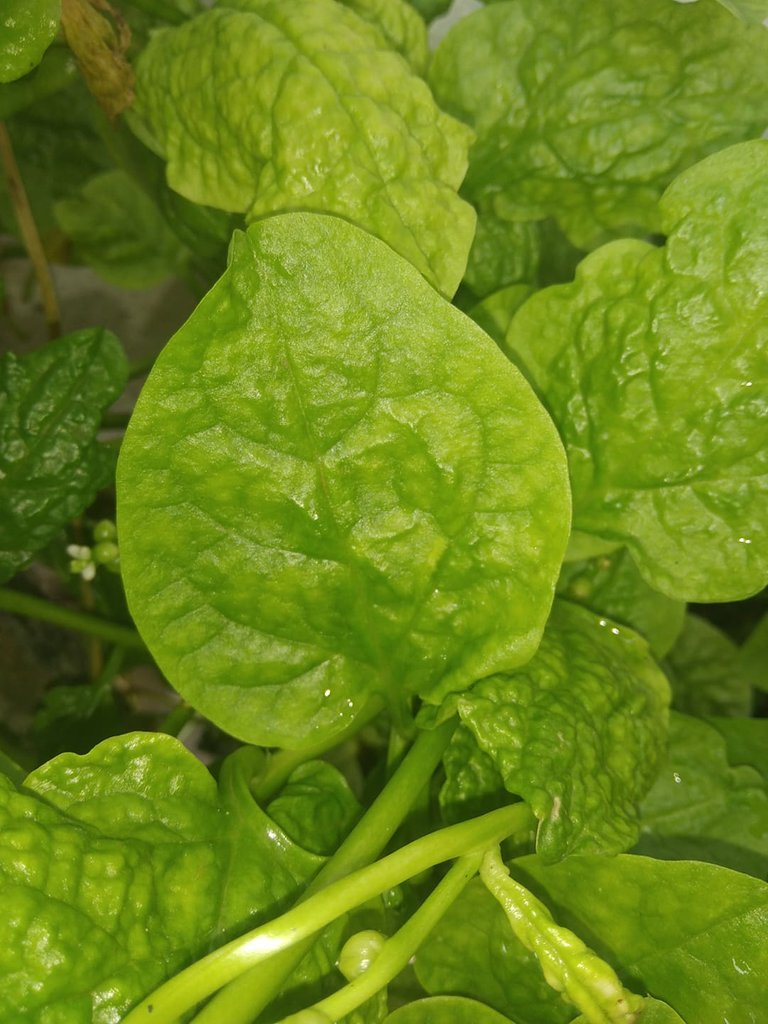 Es muy fácil la preparación de este batido, solo necesitas: una taza de espinacas, dos limones y un vaso de agua fresca.
The preparation of this shake is very easy, you only need: a cup of spinach, two lemons and a glass of fresh water.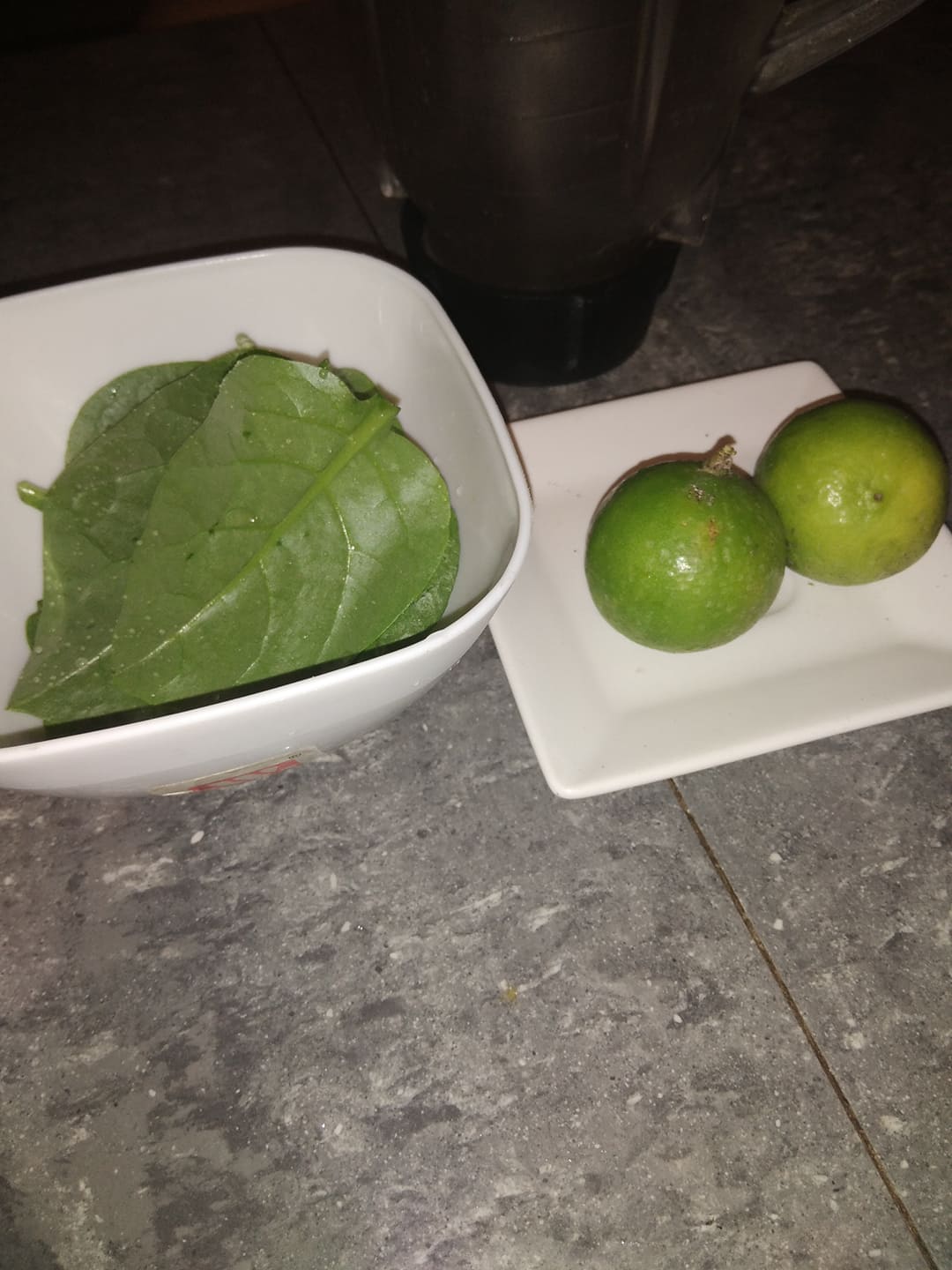 Primero lava las espinacas, las cortas y la llevas a licuadoras, agregas el jugo de los limones y el agua.
First wash the spinach, cut it and take it to blenders, add the juice of the lemons and the water.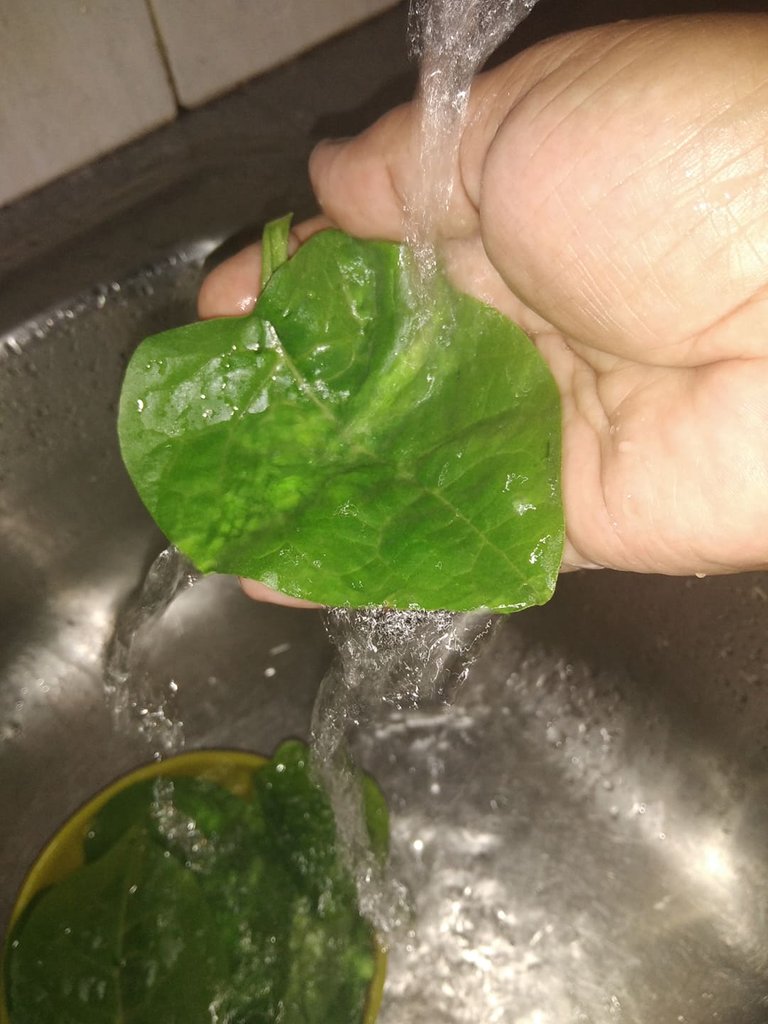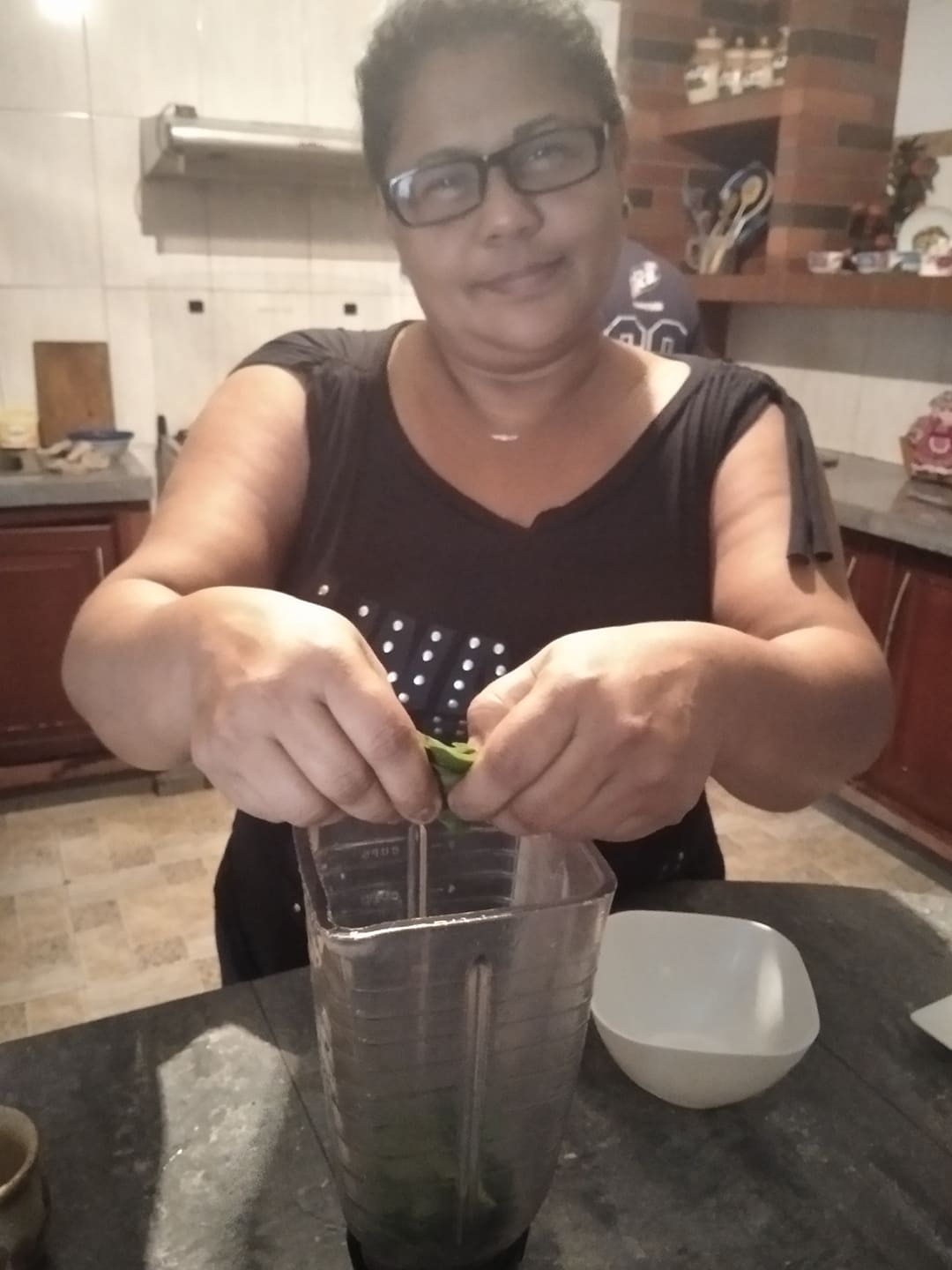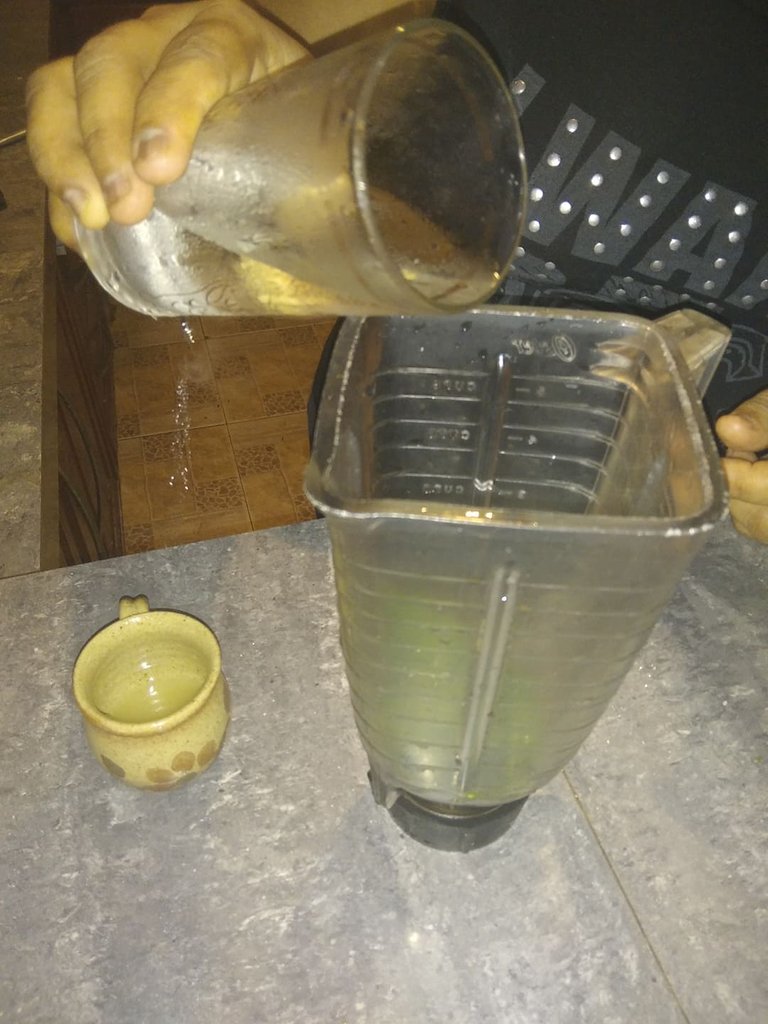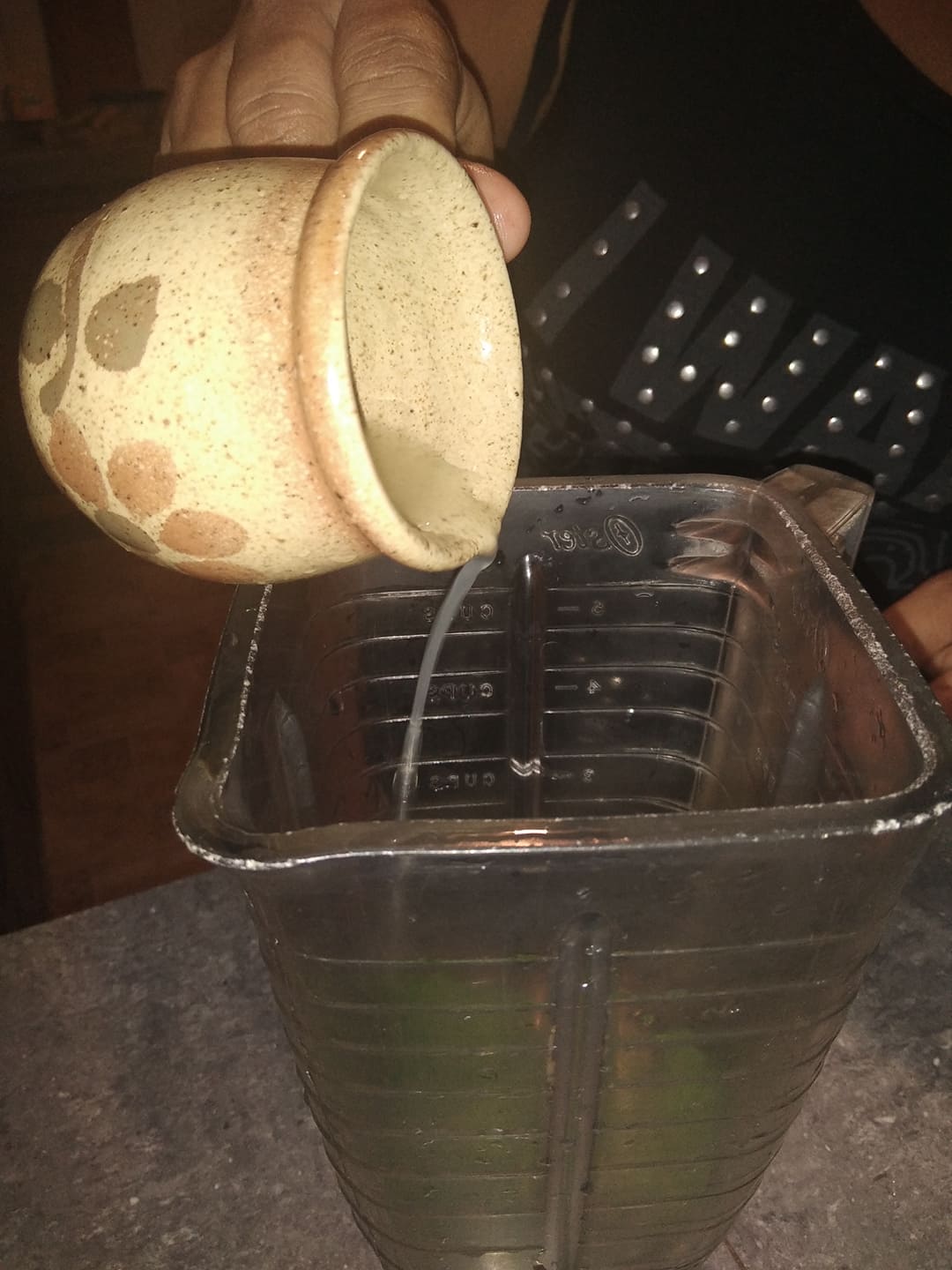 Licuas y listo...en pocos minutos puedes disfrutar de una bebida refrescante que te aportara beneficios a tu organismo.
Blend and go ... in a few minutes you can enjoy a refreshing drink that will provide benefits to your body.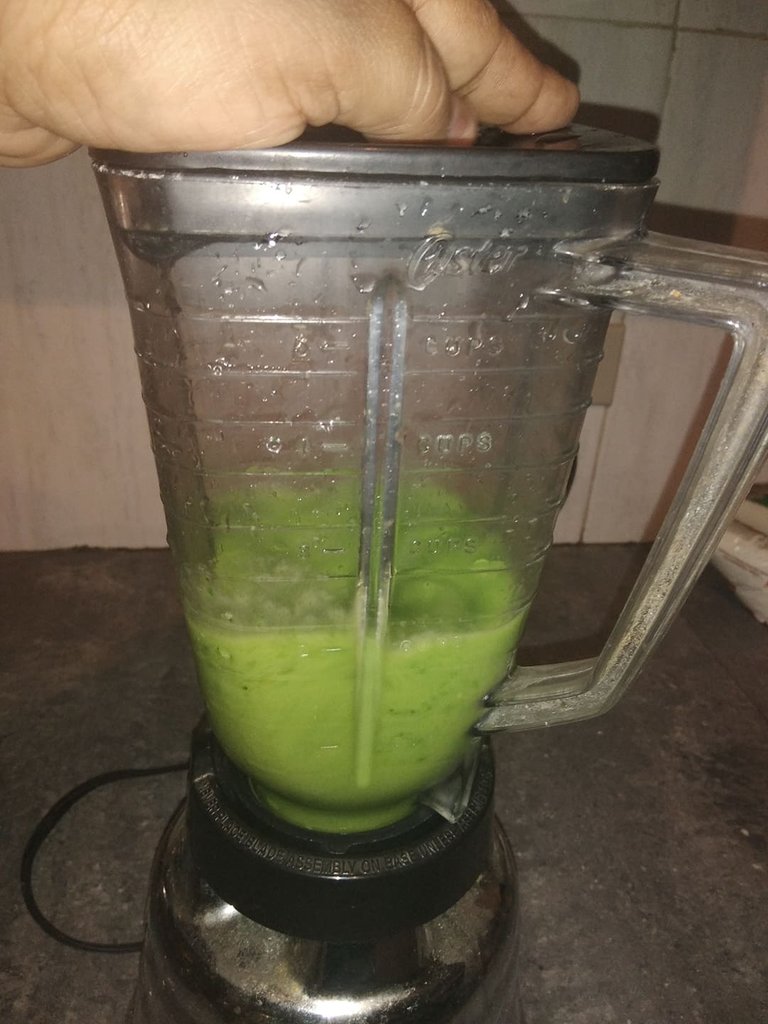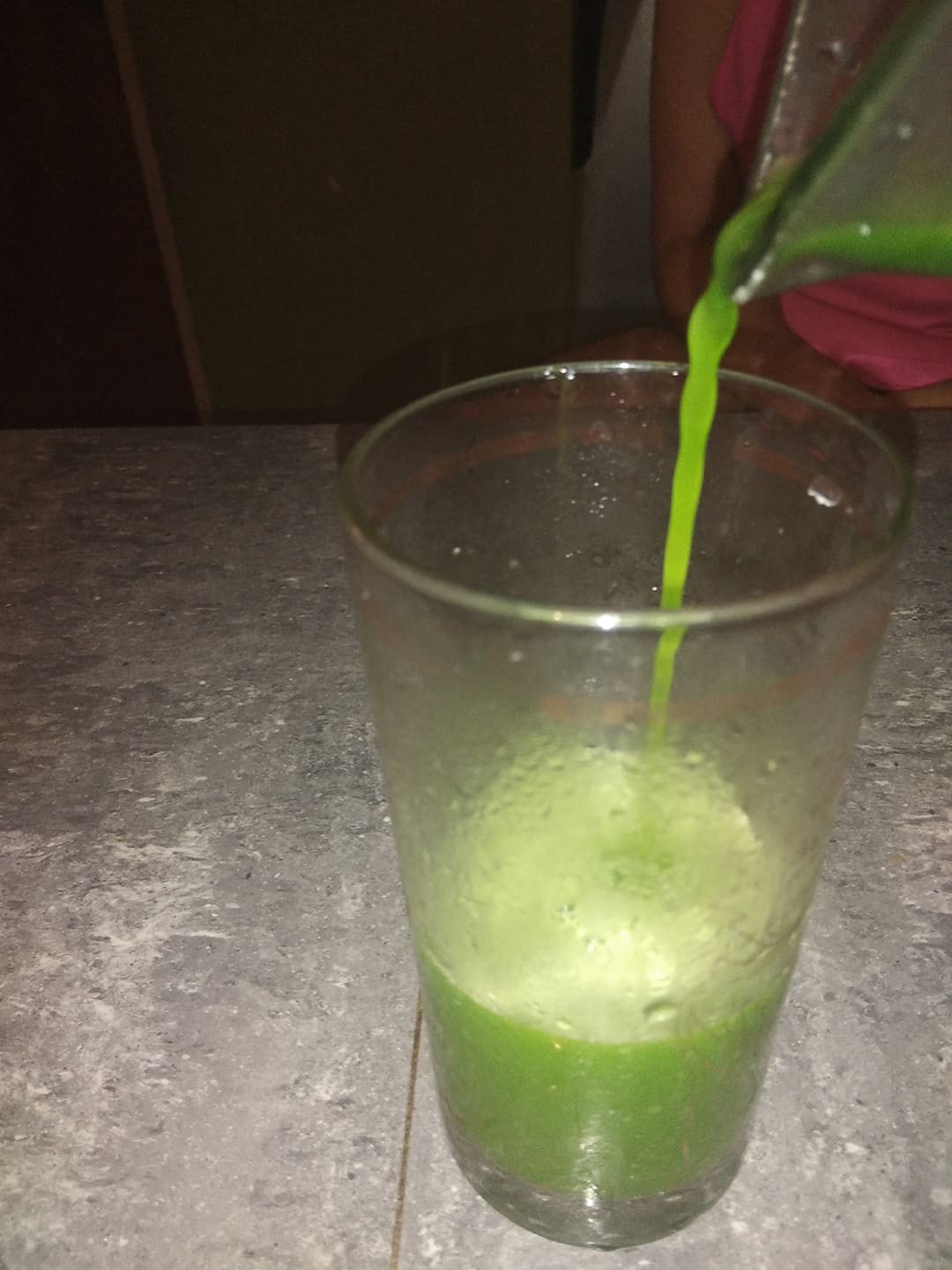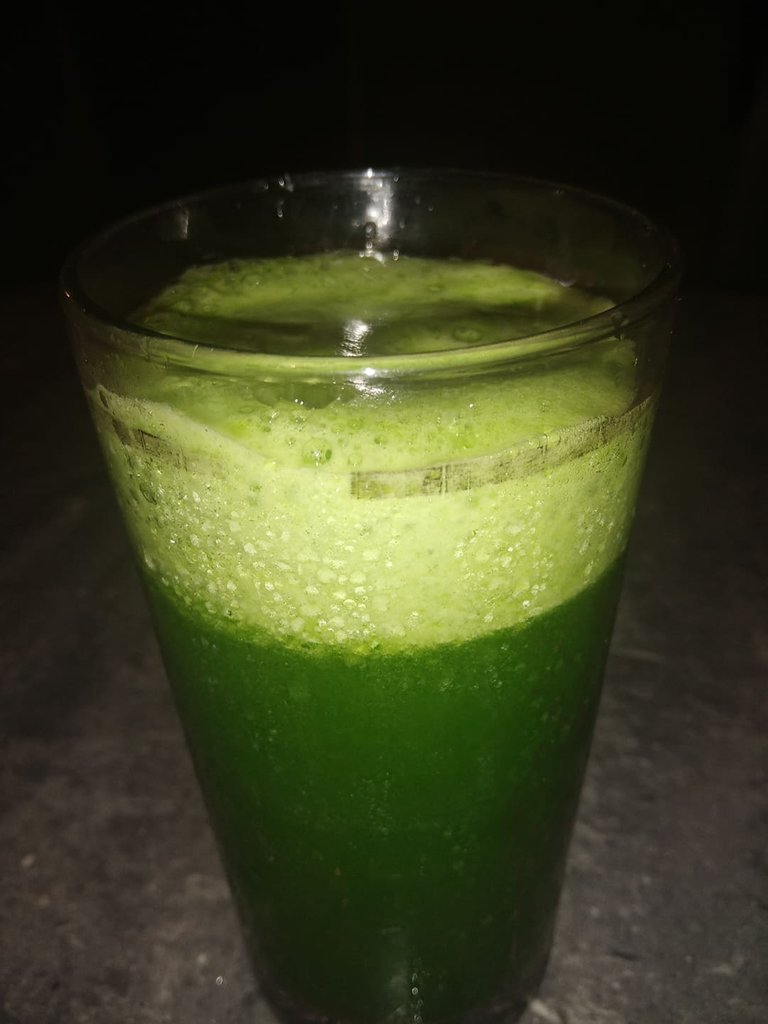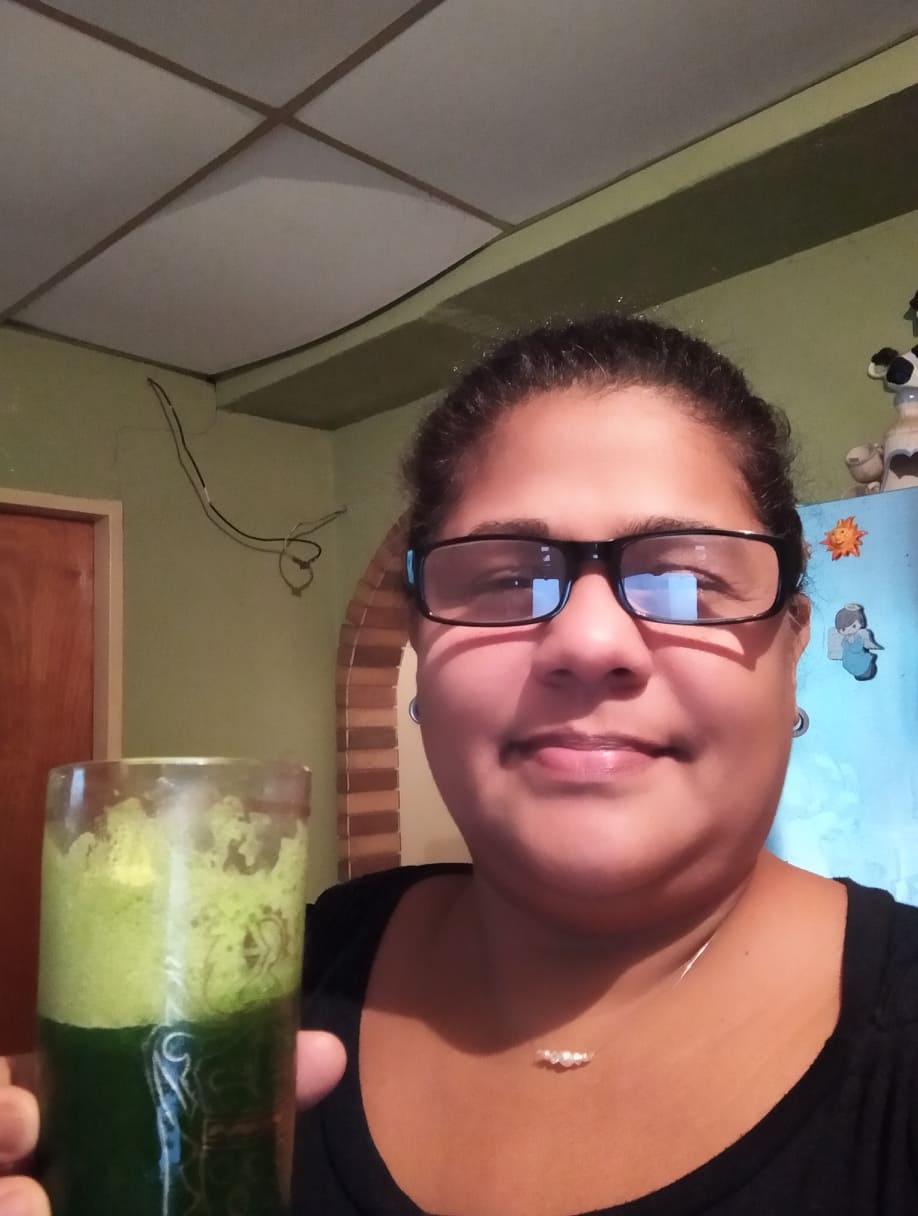 Espero que haya sido de su agrado y los invito a preparla....nos vemos en otra oportunidad.
I hope it has been to your liking and I invite you to prepare it .... see you another time.
Siempre deseándote lo mejor..
Always wishing you the best ...