This is my contribution to the plant powered cooking challenge which had choices of which I chose cruciferous vegetables kale and arugula, peaches, besan (chickpea flour) and figs.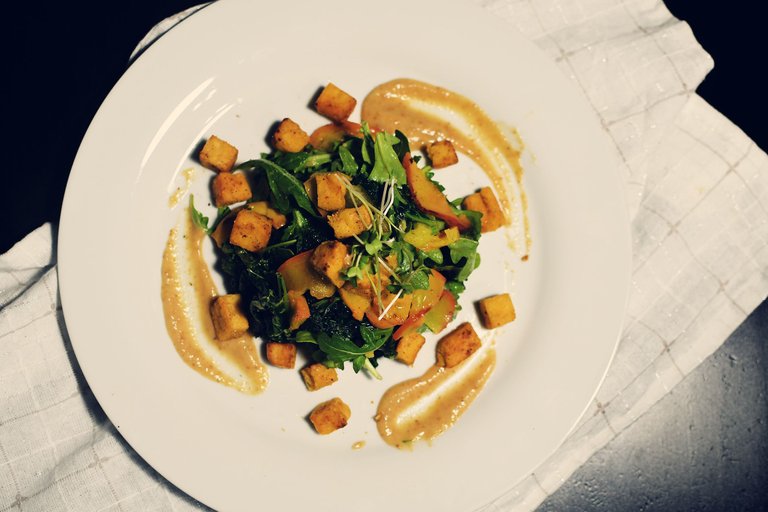 I seem to be keeping with the salad theme each week. I'm taking advantage of being able to find a good assortment of greens and vegetables. When winter comes even the imported items are not as plentiful right now and also more expensive. I don't know how this winter will be in Canada with the uncertainty of things.
It so happens that peaches are plentiful at the moment. Even though Canada has some amazing peaches in summer, I am finding only imported ones but they are fairly nice compared to other times of the year. I would never buy peaches out of season. They just aren't good.
I haven't seen many fresh figs but I know I could get them in certain stores out of my neighborhood. I just got dried ones in order to make a dressing.
Fig balsamic dressing
2 cups soaked figs
1 cup white balsamic
3 cloves garlic
1/4 cup olive oil
Water from the soaking of figs to get the blender moving
Salt and pepper to taste
Additional sweetener (optional)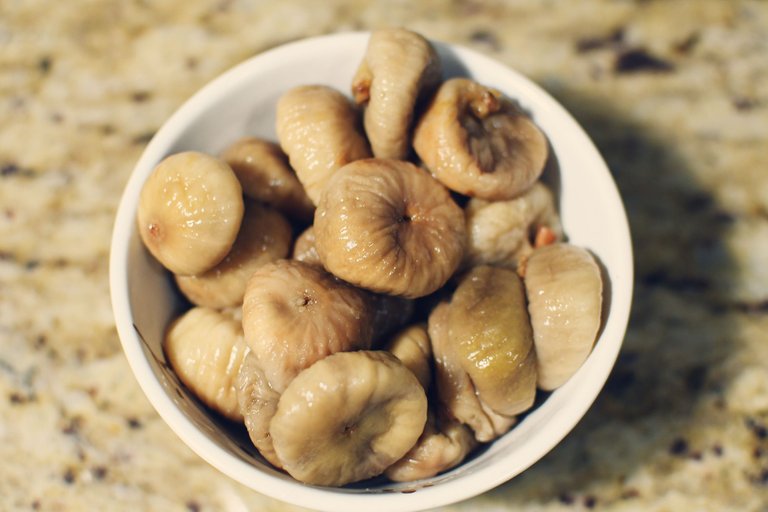 Blend together adding olive oil at the end slowly. If you prefer a more tart dressing add lemon juice as well.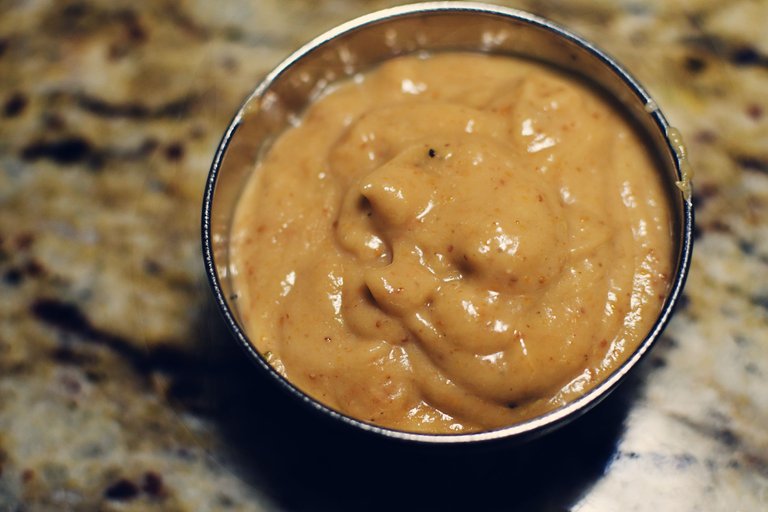 I am a sweet and savory lover so with kale being tough and slightly bitter, I like to add some sweetness to it. I grilled the kale slightly to wilt it. The peaches were not too ripe so grilling was perfect for them.
To add a little filler to the salad I chose to make use of besan and make fried croutons. The entire salad is gluten free. I like to limit my gluten intake just to feel a little lighter. I limit but do not omit completely.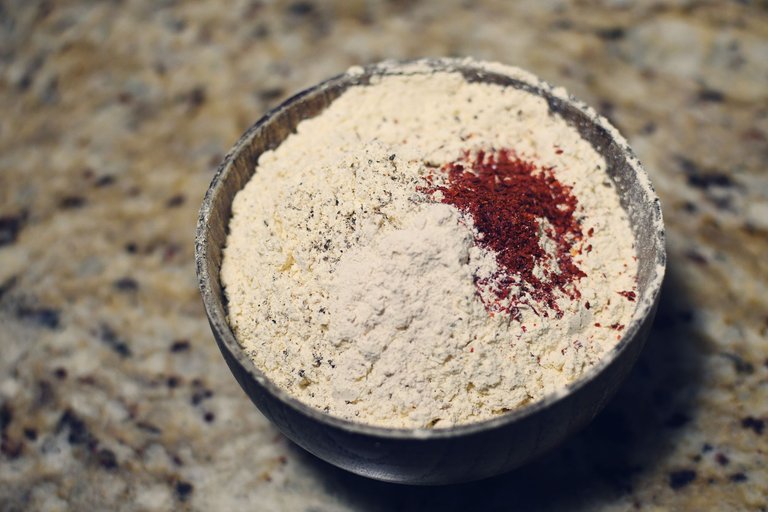 Besan (chickpea flour croutons)
1 1/2 cup chickpea flour
2 cups water
1 teaspoon onion powder
1 teaspoon garlic powder
1 teaspoon chili powder
1 teaspoon salt
1 teaspoon black pepper
Boil the water then add slowly the dry mix turning off the stove. Keep whisking as you add the flour and seasoning mixture. This is very similar to making polenta.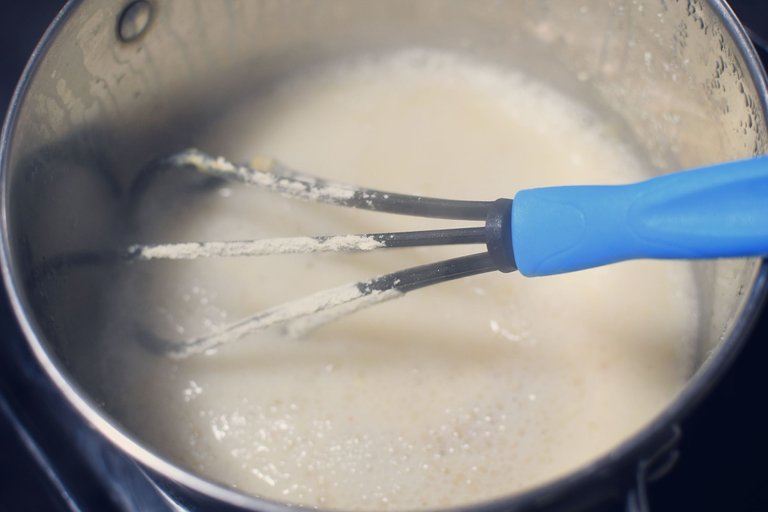 Pour into a tray or dish and refrigerate until firm. Overnight is best.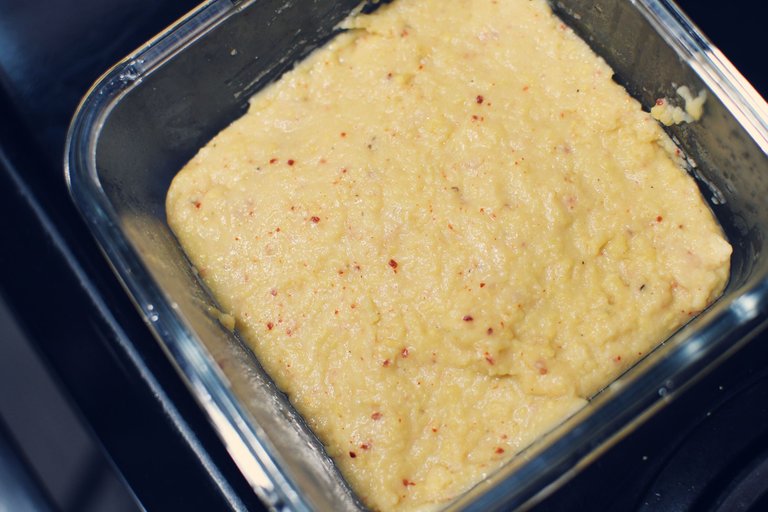 When the chickpea flour mix is cool and firm, cut into cubes. You could also just make bigger thin slices and grill as well. I decided to fry cubes instead to add a little crunch.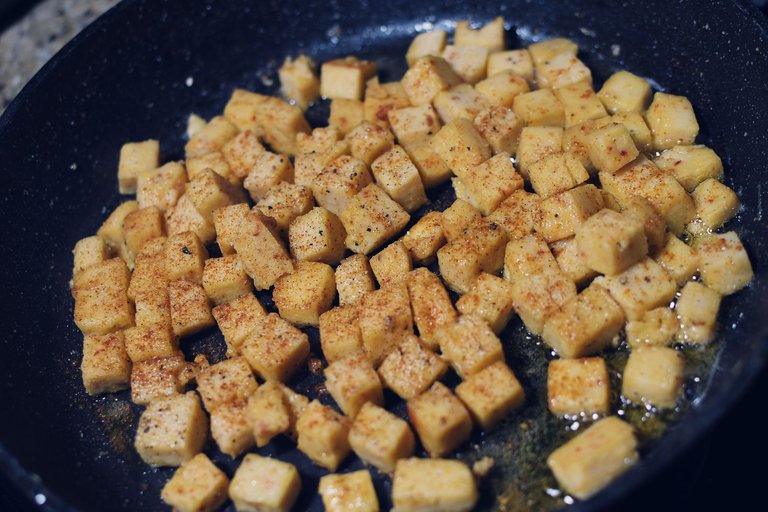 Take a bunch of kale and grill or keep raw. I used my foreman grill since I am a city apartment dweller and have no balcony with a barbecue. Grill the peaches or keep raw.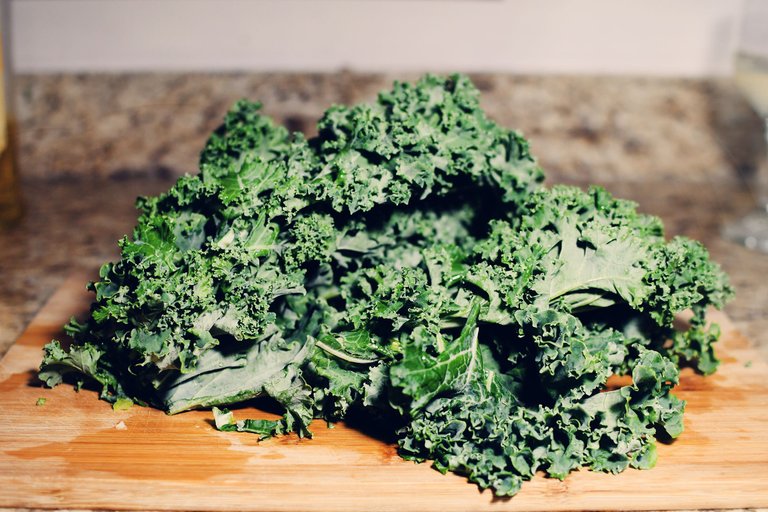 I know things are more nutritious raw but I like my kale wilted or massaged. I decided to wilt it this way like the peaches.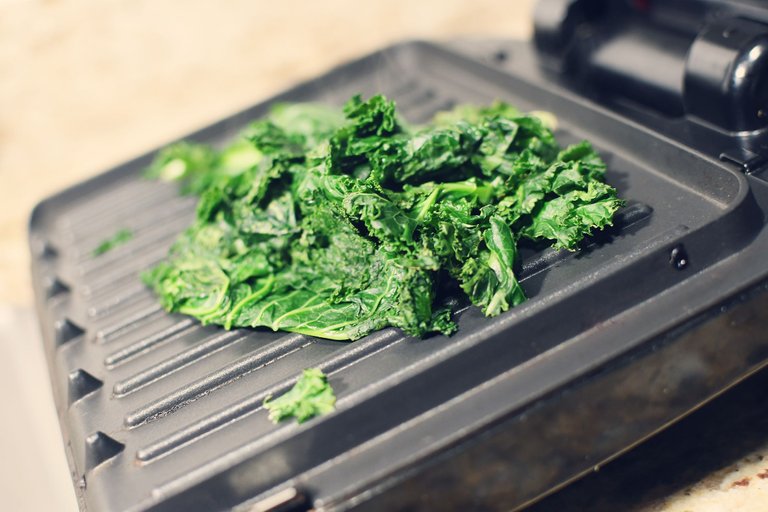 It certainly would be great to have raw peaches in a salad. These ones were not as sweet as I had hoped. They were on the fence.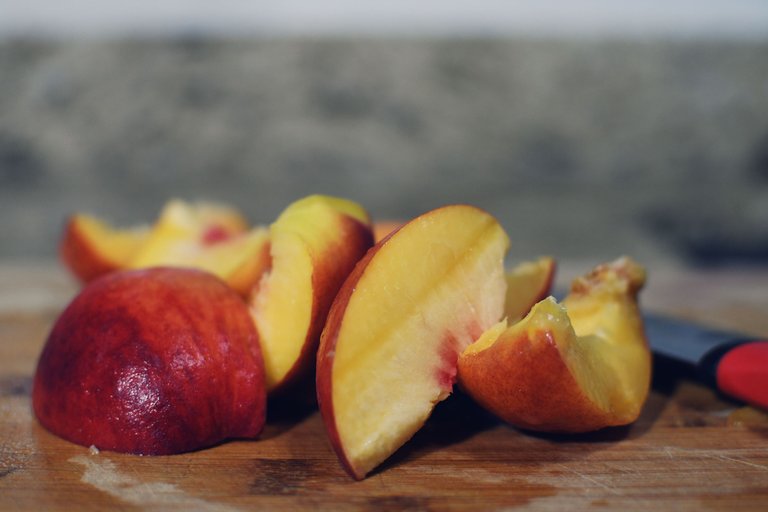 Grilling them seems to bring out the flavor a bit.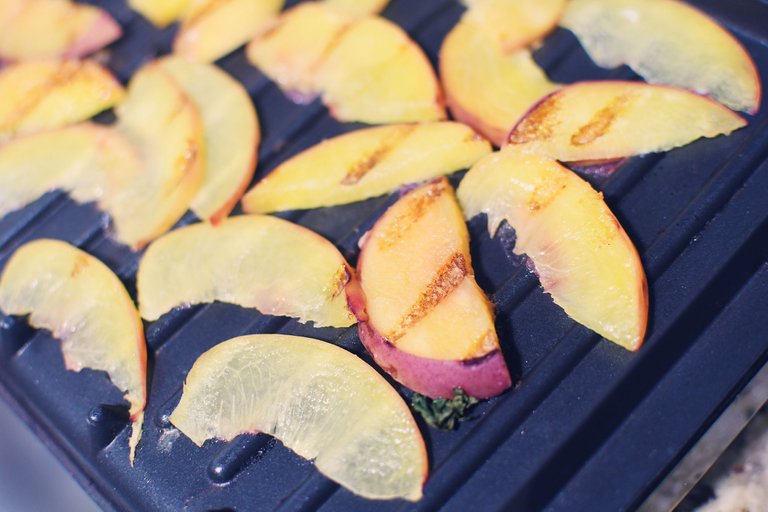 I tossed the kale in the dressing then added arugula which is quite common everywhere these days and it keeps well.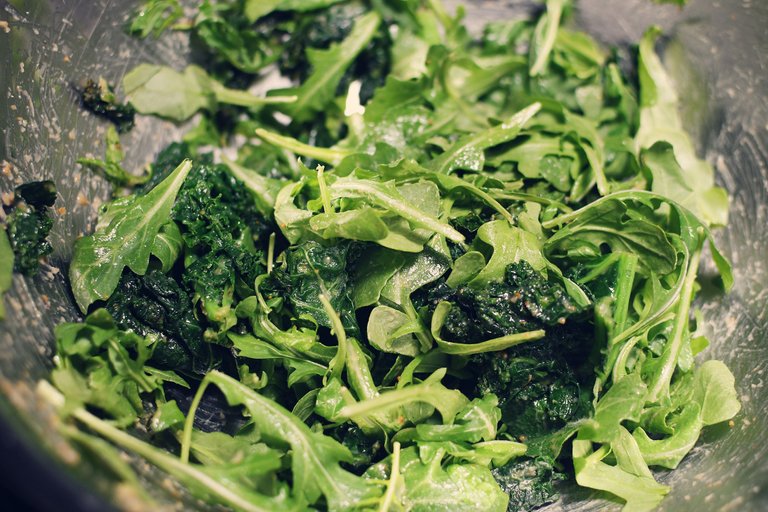 Originally I was planning to render down the dressing to make more of a glaze, however it tasted good the way it was.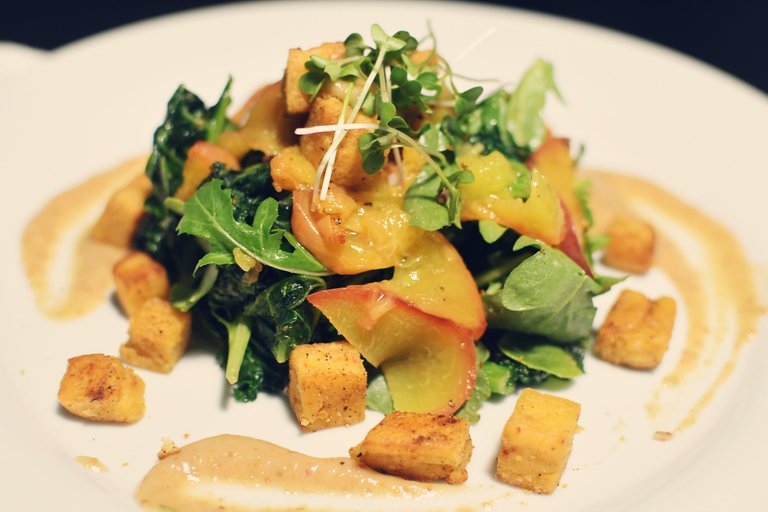 With the croutons the salad was a complete dinner.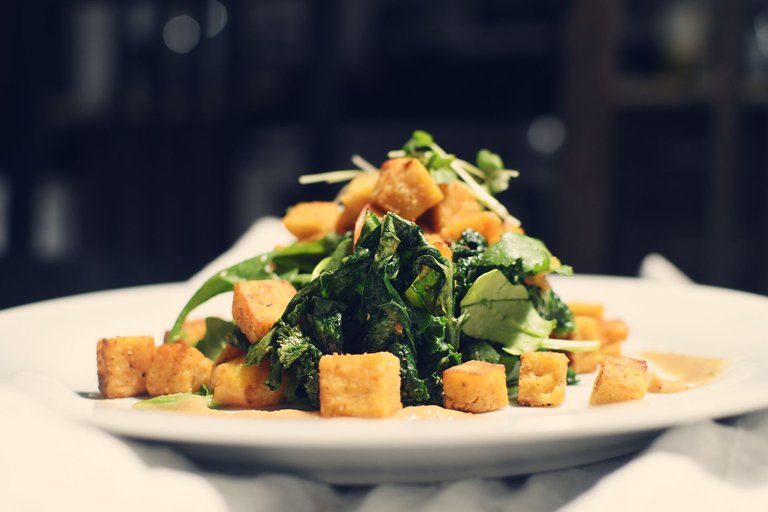 The chickpea flour croutons which I did for the first time, reminded me a bit of paneer cheese. I never liked paneer even when I ate dairy so this for me would be a great substitute.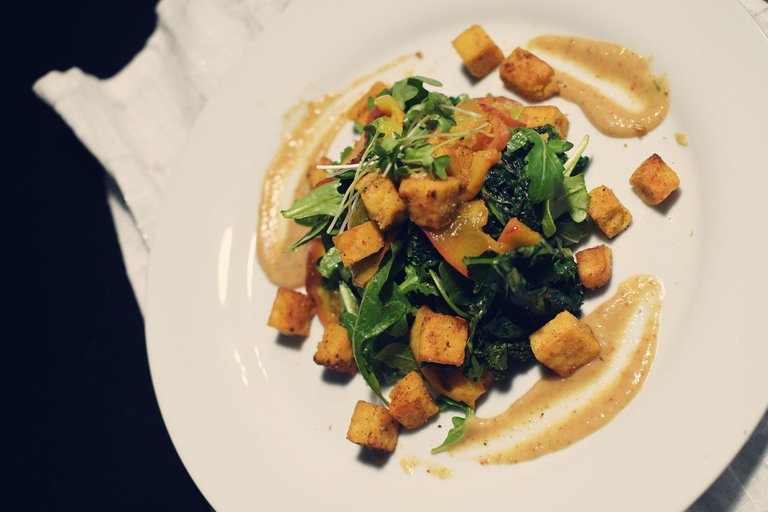 Thanks for dropping by!

design by: @KidSisters