I have been tempted to join in on the manly man plant based challenge
@riverflows suggested that I participate so I thought why not share mine and my partner's journey to a plant based diet. We love it by the way and wouldn't consider for any reason in the world to turn back.
My partner Marc and I used to work in a Steakhouse. During the five years that we were line cooks there we did not consume meat. We went back and forth between vegetarian vegan pescatarian etc. until we quit that job in 2015. Marc and I both went totally plant based at the end of that. We both have the same diets and eating habits. What is not the same is our ages. He is fifteen years younger than me.
This is a photo we took of ourselves the first week of quitting the steakhouse and switched to plant based for life. We took the entire summer off before we got another job.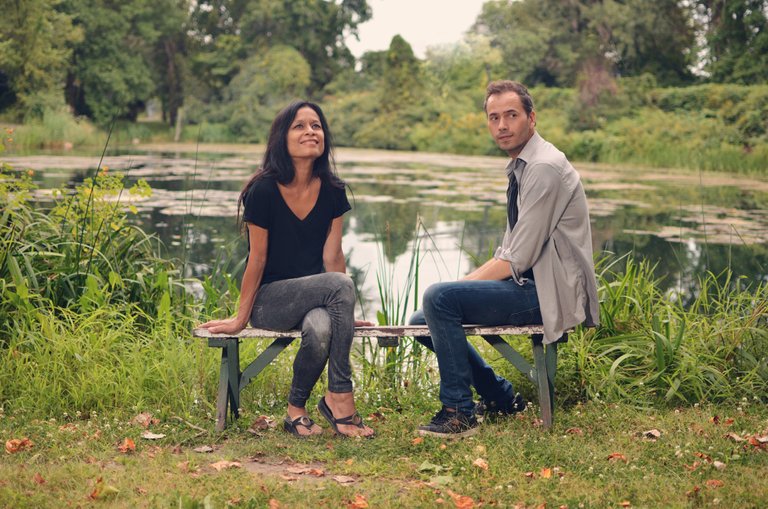 We both stopped eating meat around 17 years ago when Marc gave a kidney to his father. All Marc ate before the surgery was fruit. Three days after being sliced open and having an organ pulled out, he walked home from the hospital. He ate nothing but fruit for a couple of weeks. We both were consuming a plant based diet at this time but shortly after that we caved in to social pressures and ate seafood dairy and eggs during visits with his parents or at a restaurant.
Two weeks after Marc had the surgery he went back to work with me at the construction site where we were laborers. They said he could be on light duties but Marc insisted on doing the heavy work that he had always done.
Acapulco 2017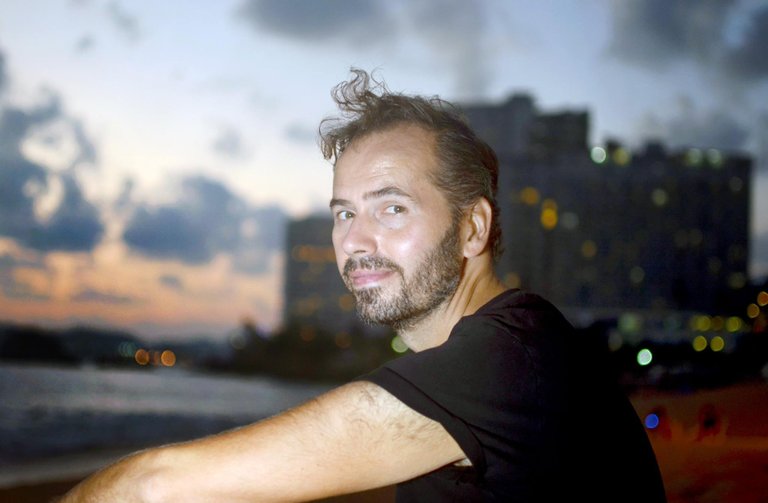 When it was time to get his stitches out he went to the doctor. That was the last time he ever set foot into a doctor's office. We are talking 17 years ago.
I too have only been once to a doctor to have stitches for a small cut, after my boss insisted that I go there.
The two of us have had colds but that was during our bouts of indulging in cheese, fried foods and sugary foods. In all of those years we have had a cold around five times and only once mildly in the last five years of only plant based eating.
When people tell us we are making a mistake, that we should be careful on a plant based diet, I have to chuckle to myself a little.
How do I possibly get through days of laborious work without collapsing if I don't eat animal products?
Marc took this photo of me 8 years ago on my 50th birthday so I could have on record the half century me. Seems vain I know but I wanted to show off my arms that lifted pots and pans and heavy stacks of plates each day as a line cook. We ate mostly plant based that time, except on occasion which is why we didn't refer to ourselves as vegans at the time. I have softened a bit with not having so many hours of work, but aside from being eight years older I am not that much worse.
By the way there was a lot of humor threaded through this photo so it was not to be taken too seriously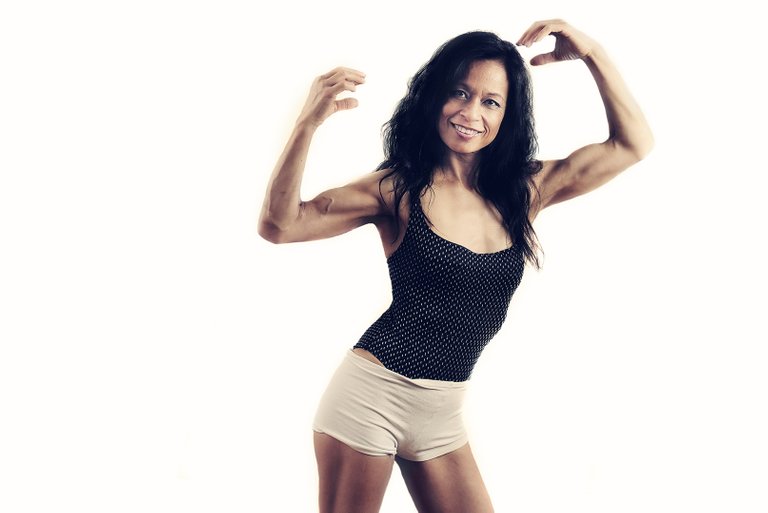 A coworker at the steakhouse told me she cut out animal products but she became anemic. This same person asked for her staff meal which was a bacon burger and fries without the bread. She said she was not eating bread because she was on a cleanse.
We have been on a plant based diet for five straight years. Not always super healthy like @plantstoplanks the plant based super hero of Hive but we try to limit things to moderation.
We have never taken supplements and we can run circles around the co workers in their twenties and thirties. I just don't see why we need to be careful not consuming animal products. We feel better than when we did. People also say they have to eat so much on a plant based diet to feel nourished. It's funny to me because all the people I know that eat meat, eat way more than Marc and I.
Just to be clear I am not suggesting that what we do will suit everybody. Nor am I suggesting that the folks that are not as strong with as much endurance as us are that way because they eat meat. It's just that we are the ones constantly being judged about our diet, by friends and family. We have nothing to complain about health wise plus we feel more nourished now than our early years when we ate animal products.
On that note I would like to serve a plant based burger that is perfect for someone who needs manly man plant based food.....if I may enter the man cave.
It's a homemade plant based burger.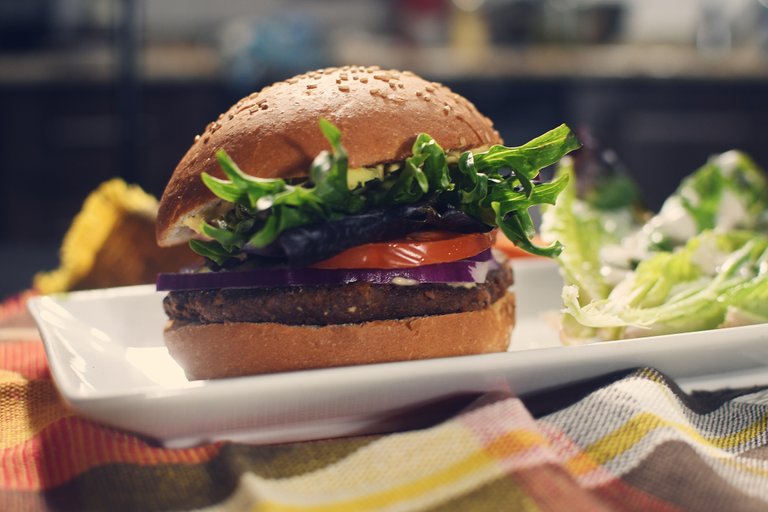 I often do veggie burgers but they vary each time depending on what I have in the kitchen.
Today it is a combination of 1 cup lentil meal, 1 cup mung bean meal, 1 cup chickpea flour, 1 cup vital wheat gluten, 1 cup roasted walnuts ground up, 2 cups roasted mixed mushrooms chopped, 1 cup ground dried shitake, veggie soup broth, a few drops of liquid smoke, 2 tablespoons tomato paste, sauteed garlic and onion, 1 tablespoon maple syrup 1 tablespoon of shawarma spice mix.
If you want it gluten free just omit the vital wheat gluten.
Shawarma spice mix
3 tablespoons salt, 1tablespoon dried oregano, 1tablespoon dried parsley, 1 tablespoon paprika, 2 teaspoon garlic powder,1teaspoon white pepper,1teaspoon black pepper, 1/8teaspoon ground cinnamon, 1 pinch ground nutmeg, pinch ground allspice 1pinch ground fennel seed 1/4 teaspoon ground coriander seed.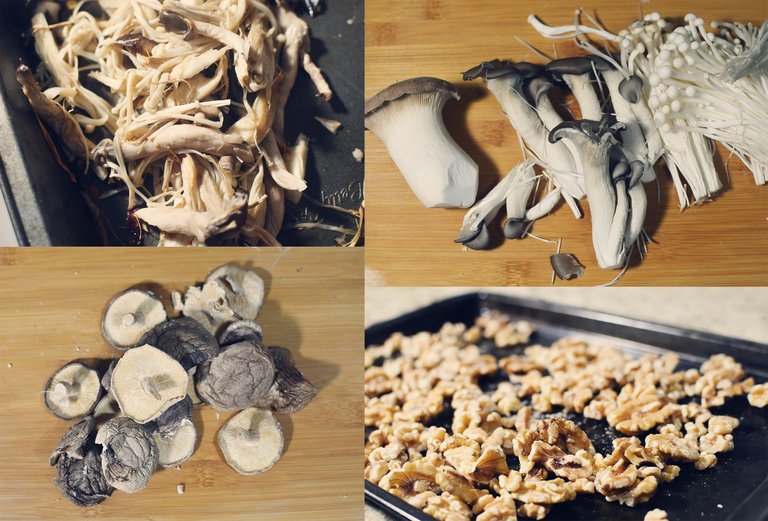 Mix dry ingredients, mix wet ingredients than mix together. Add veggie soup broth little by little until you have a soft dough.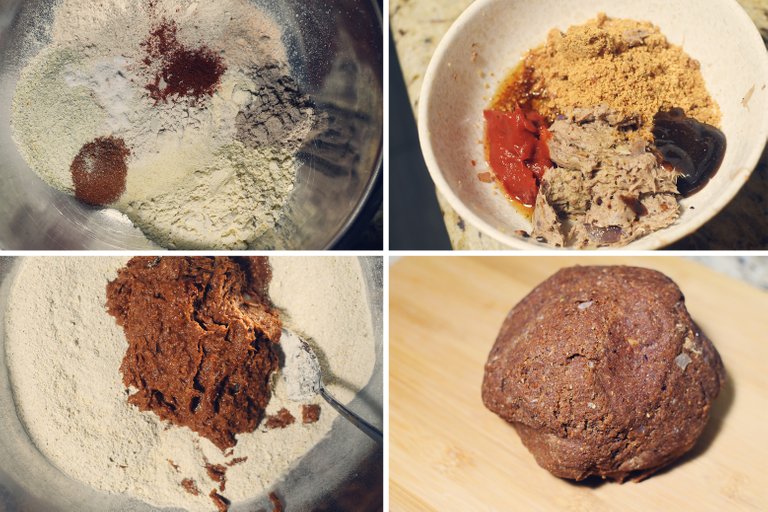 Form into patties and brown in a pan. Put in the oven 350f with water on the bottom. Leave them in the oven until the water evaporates. You can reverse this procedure by browning them after. I added them to a pan again after.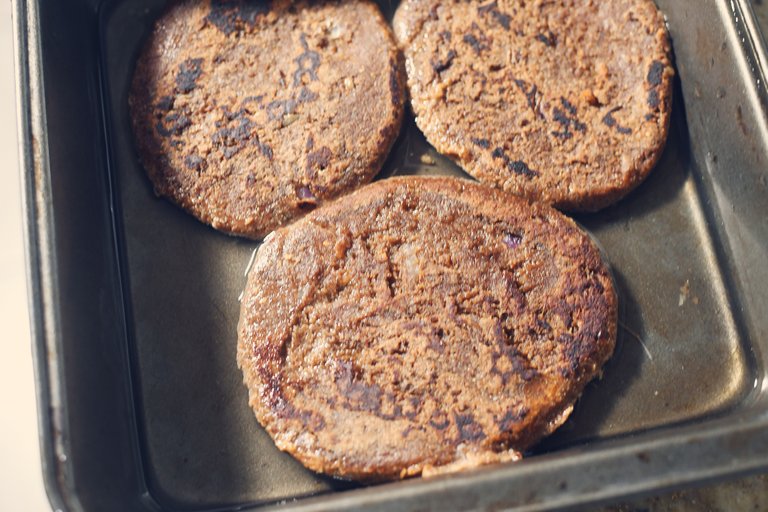 I chose the toppings from what I had in the fridge. These are our favorites.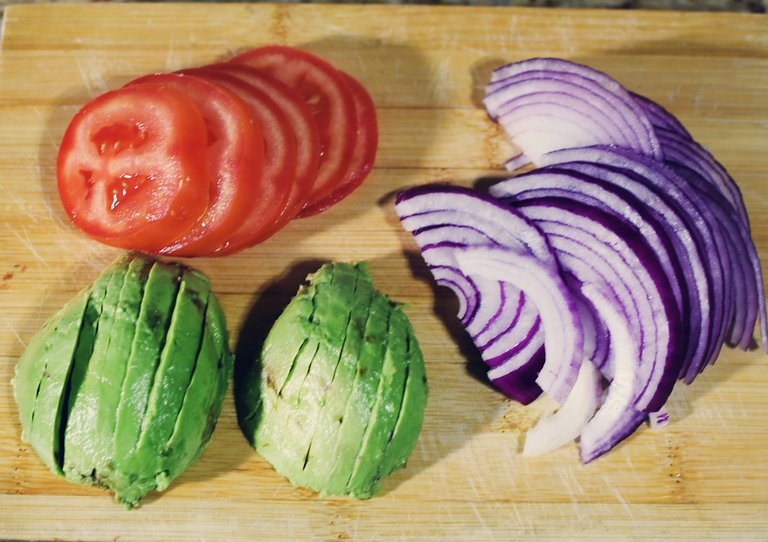 I made a quick jalapeno aioli which was vegan mayo mixed with a roasted jalapeno onion puree and chopped dill pickles. We also added the traditional ketchup and mustard.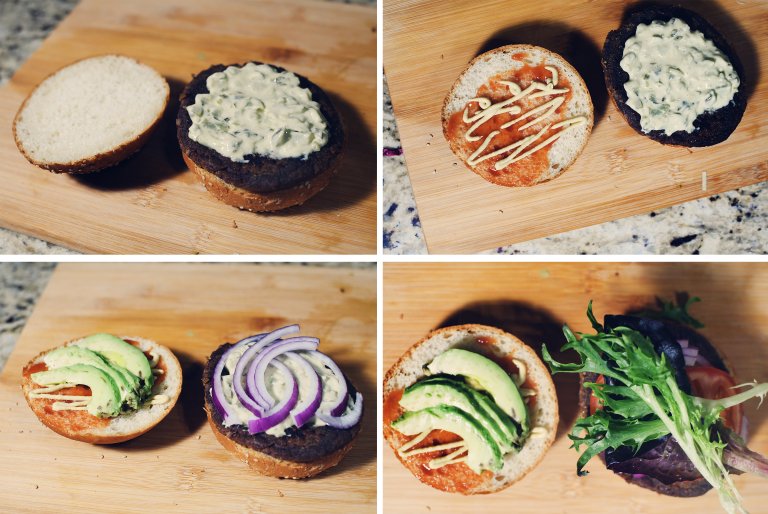 I put it on a kumut bun which is from my favorite company.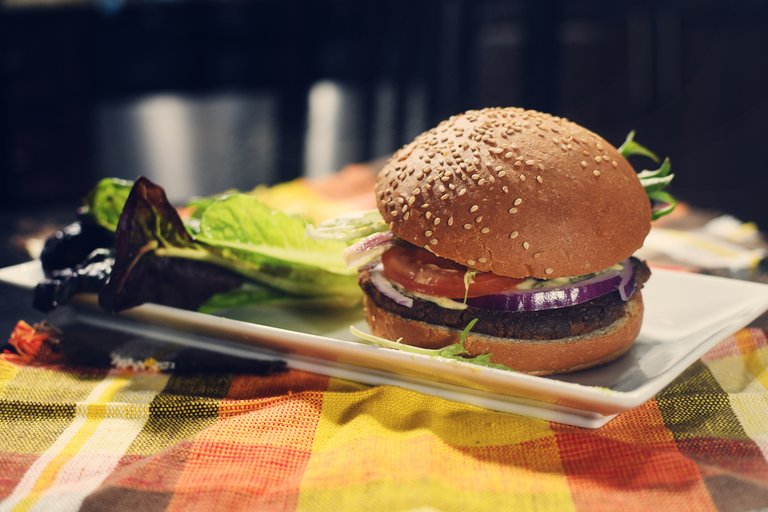 Burgers are often and usually eaten with fries but we rarely eat fries so we had a salad on the side with vegan Caesar dressing. The dressing was made from soaked cashews, olive oil, lemon juice, nutritional yeast, garlic cloves salt and pepper. Put in a blender until smooth.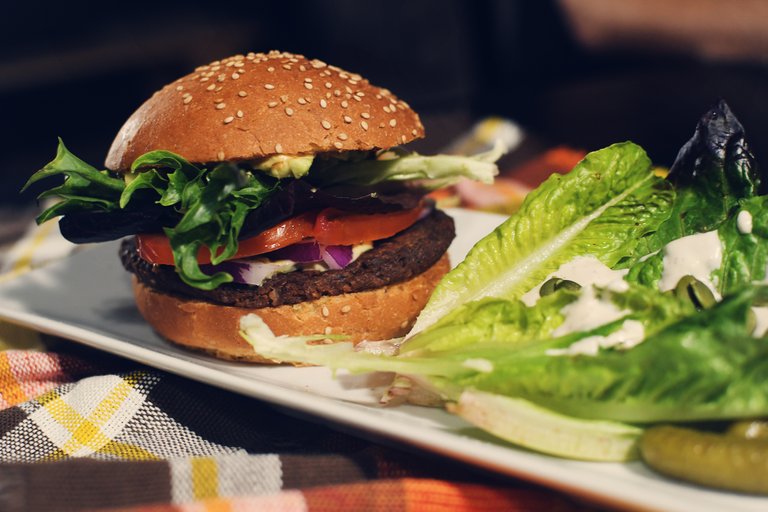 People always say that if you stop eating animal products there will be nothing left to eat. I discovered that there are so many edible plants in the world that I wouldn't be able to discover them or try them in my lifetime. In fact I look at things all the time and wonder what they are and what to do with them. It's a hell of a lot of fun to experiment.
But you can always stick to the basics like the veggie burger.