My garden Journal: Some palettes I got from a Neighbor to give a place to the flowerpots in my department.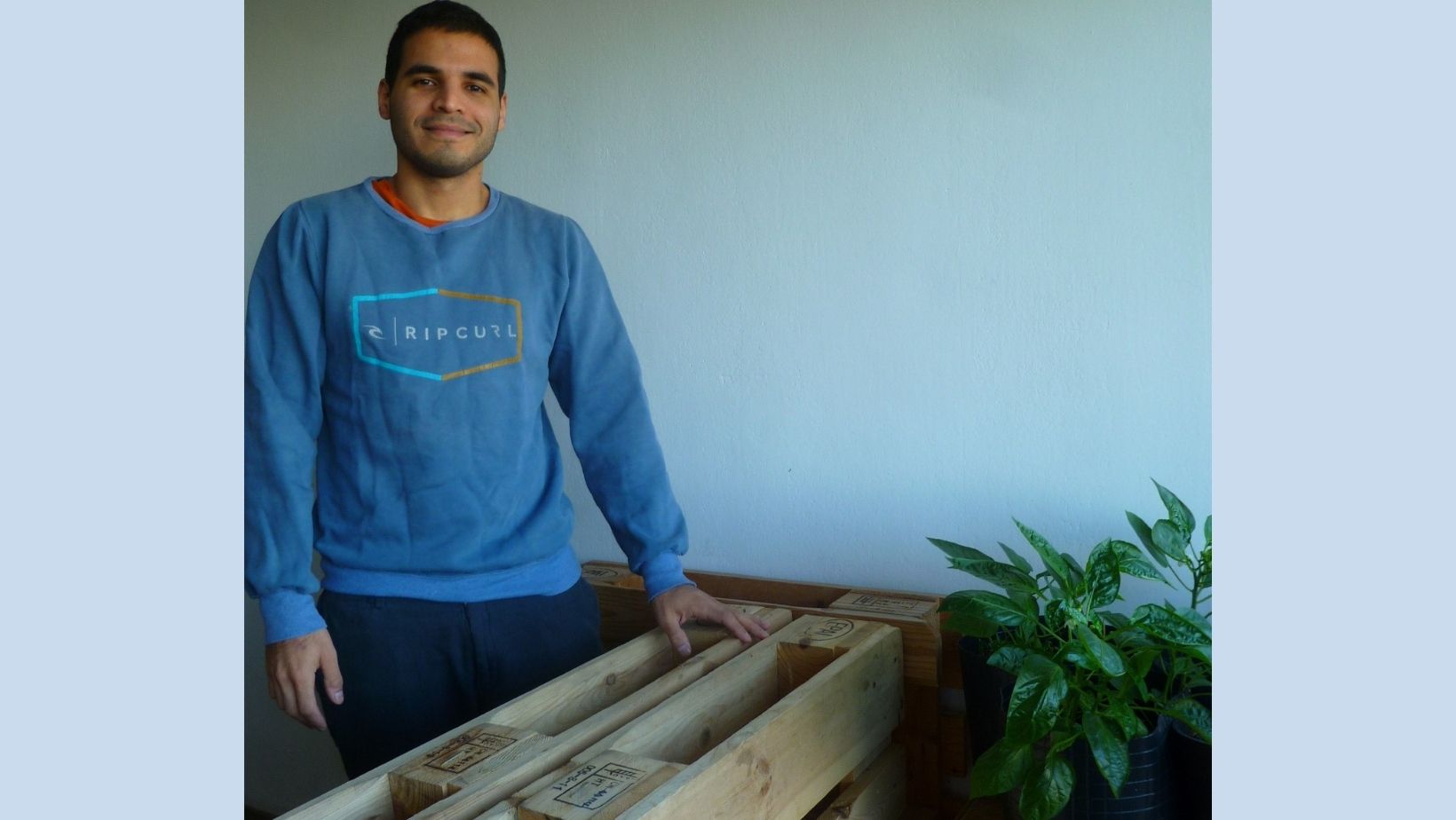 I live in a department in a suburban area of the Province of Buenos Aires, really near to the city, but not inside of it. Lately, I've been having thoughts about moving to another town, even further away from the city, where I can take walks into some park or mountain or any wide-field or green space.
I think I am going to start a 5-year project to move out to the countryside as I said, but in the meantime, I like to connect with my inner gardener by recycling plastic and turning it into pots to sow some of the seeds of the plants I like and I see around or the fruits and vegetables I buy to eat.
A neighbor put a message into the WhatsApp group of the people who live in the same building I live in, and in it, he said that he was going to throw away some palettes that he had there in his house from some new appliances that he bought and they came with it. He said that if somebody may want them, they could be found in the hallway of the same floor where he lived, so I had this idea of putting them to good use and sent a text that said that I was going to go and grab them.
So I did, I went there and took the palettes and they were in a really good state, new and clean, and my intention by picking them was to create some kind of furniture to place my flower pots on top so they are in front of the window from where the sun comes up every day in the morning to bathe my department with sunlight. I think that in this way, when some of the seeds that I planted sprout, they will find themselves in a good spot where they will have direct contact with the light.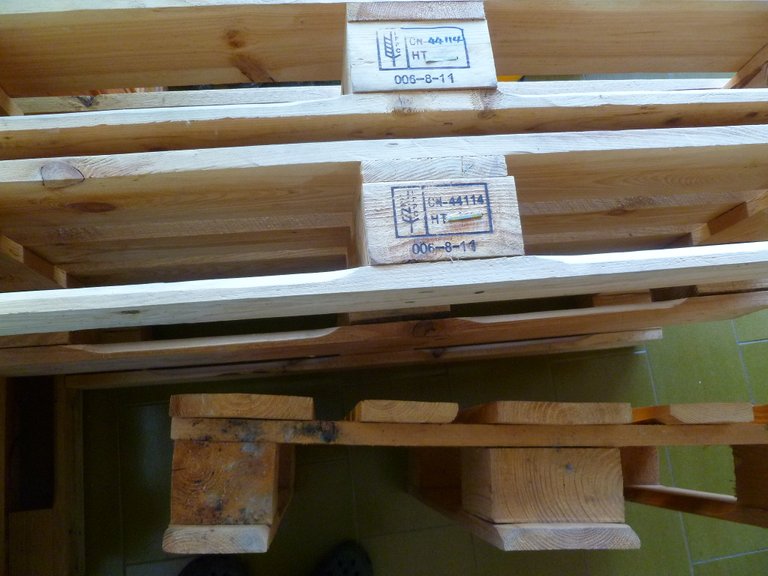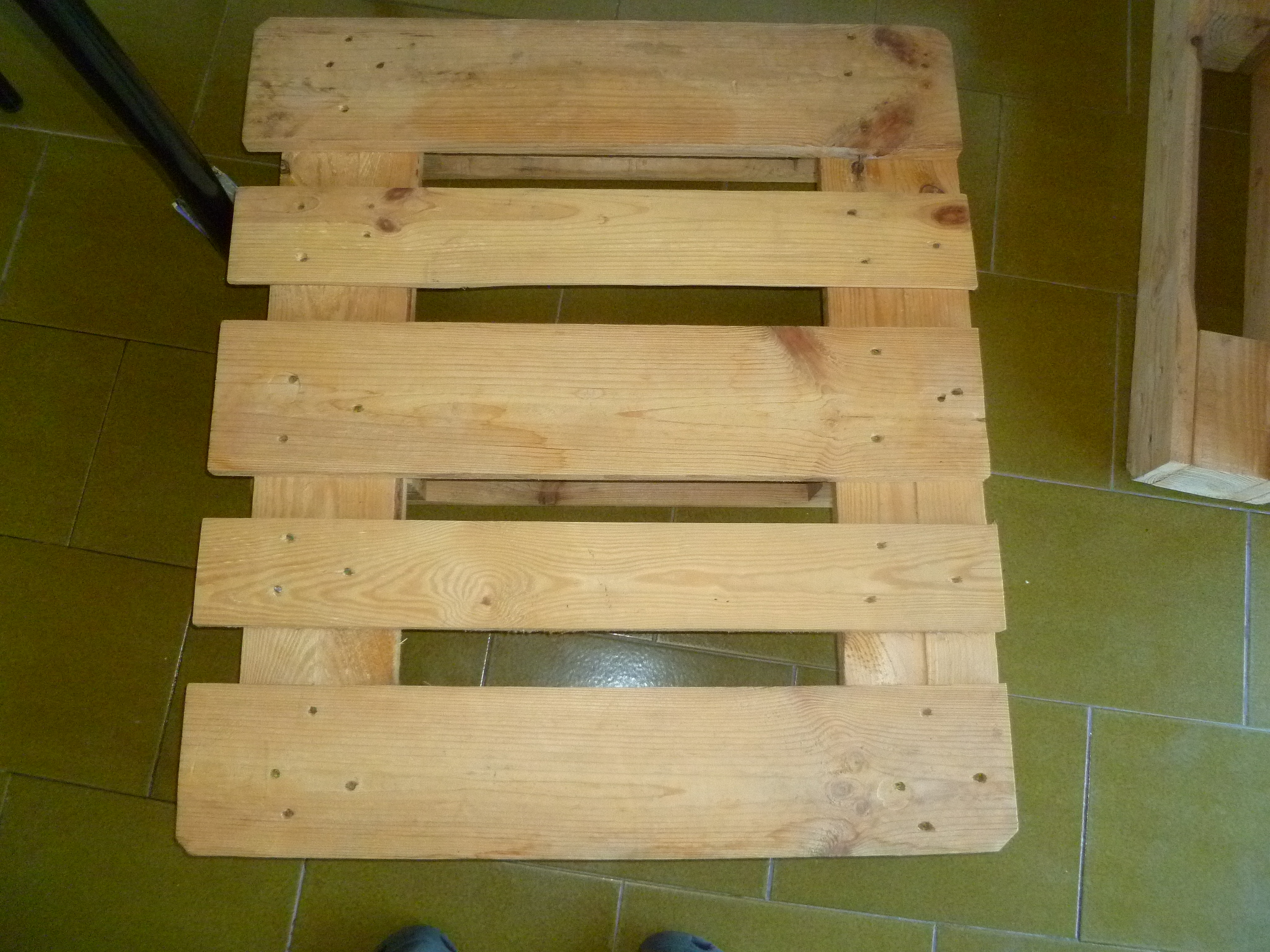 One of the main reasons I thought I needed these palettes is because I don't like to put any of the flowerpots on the floor, because actually I have 2 dogs and they are very active and playful and sometimes they get curious about the smell of the plants or the substrate and they are likely to make a mess and as a plus, to get dirty with the soil.
So I placed the palettes as I said and put all the flowerpots on top, and then, I spread some pumpkin seeds from a pumpkin soup I made yesterday and I took the seeds apart to see if I could do something with them, I am not sure if they will germinate, and don't know too much about its special cares and size the plant reaches, but I hope that some of them sprout because I love pumpkin.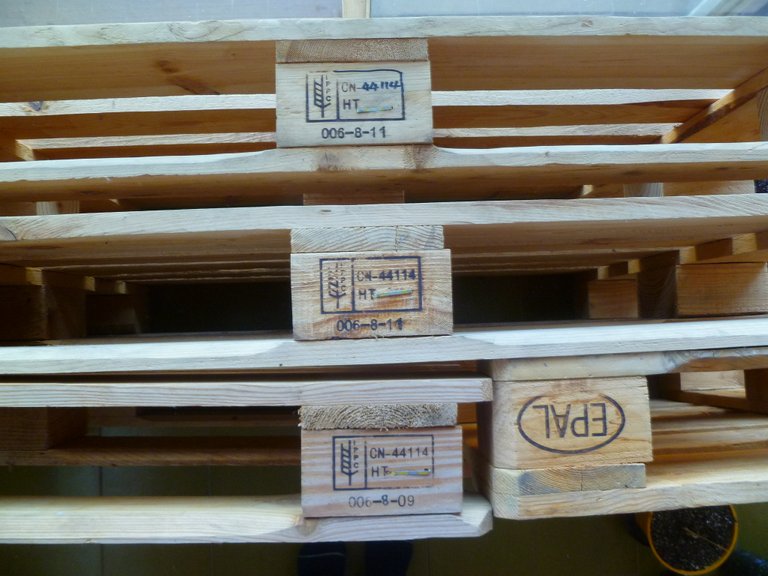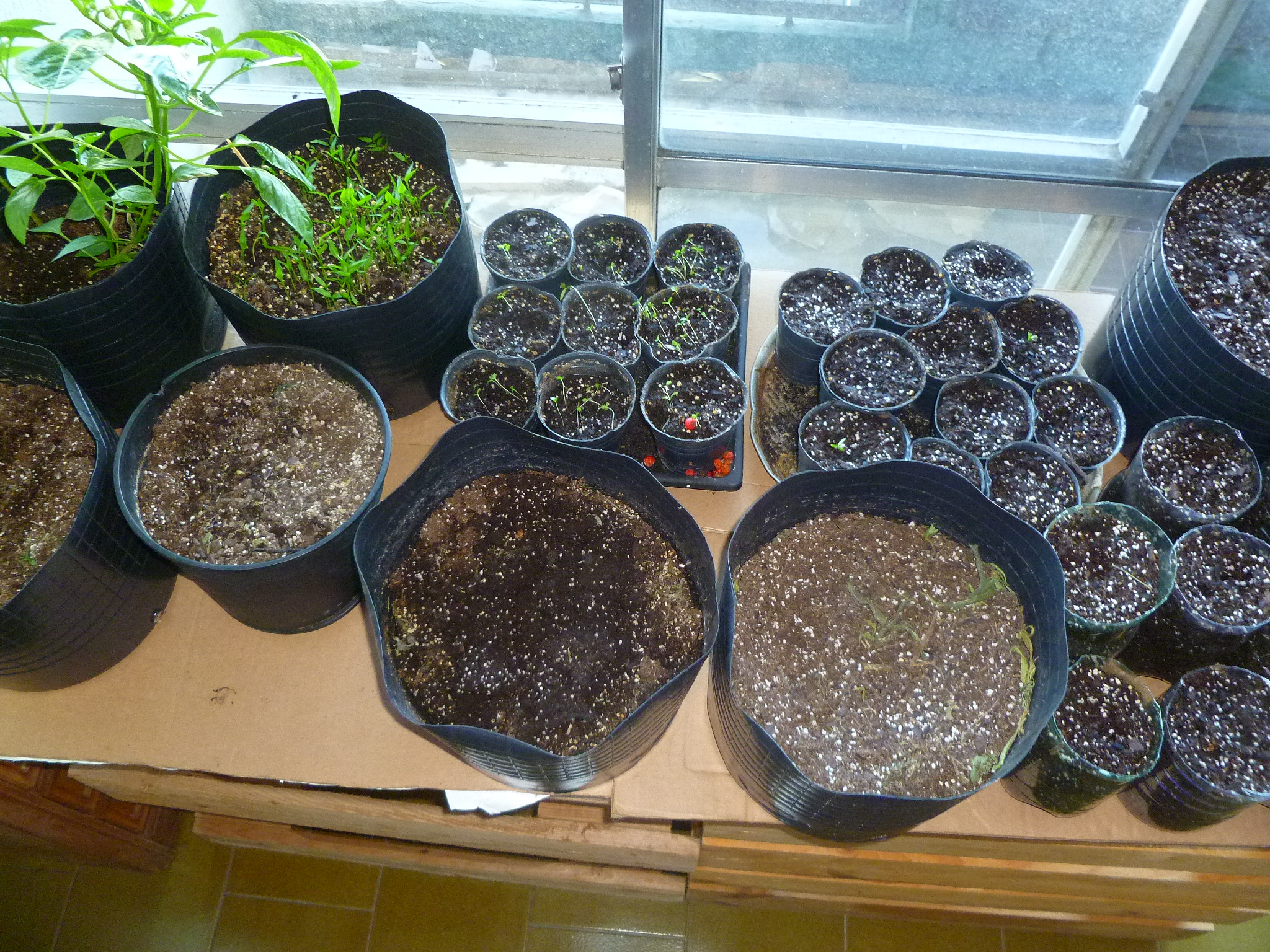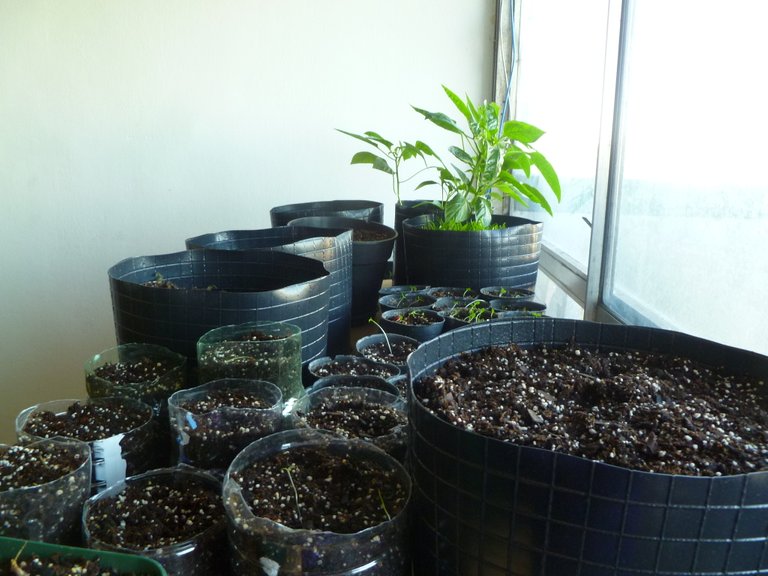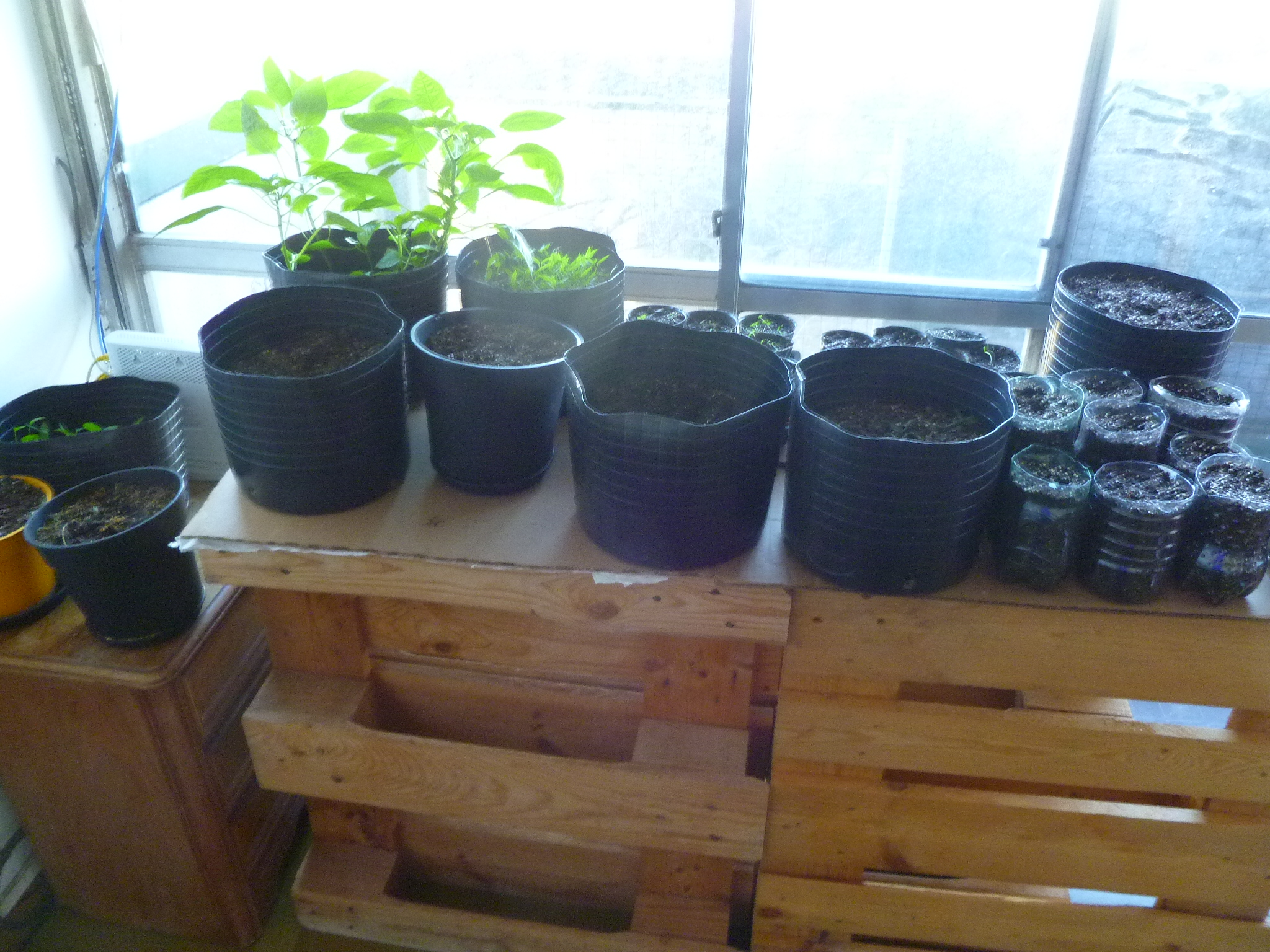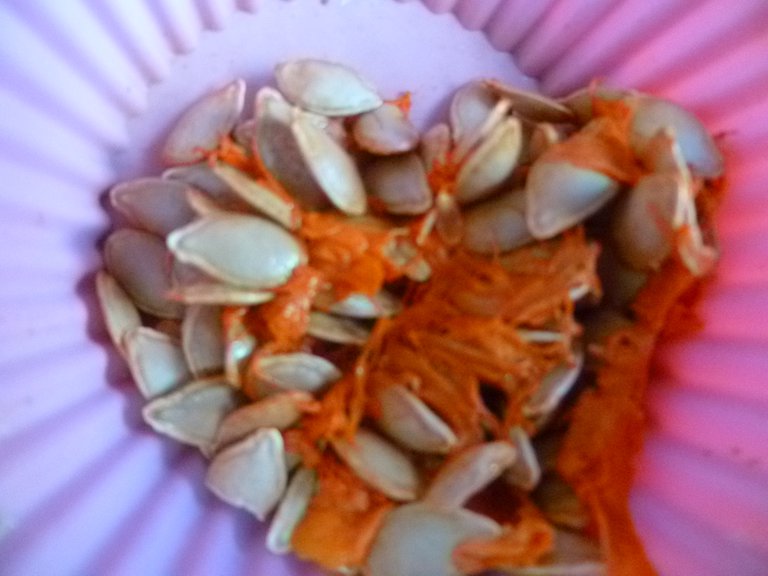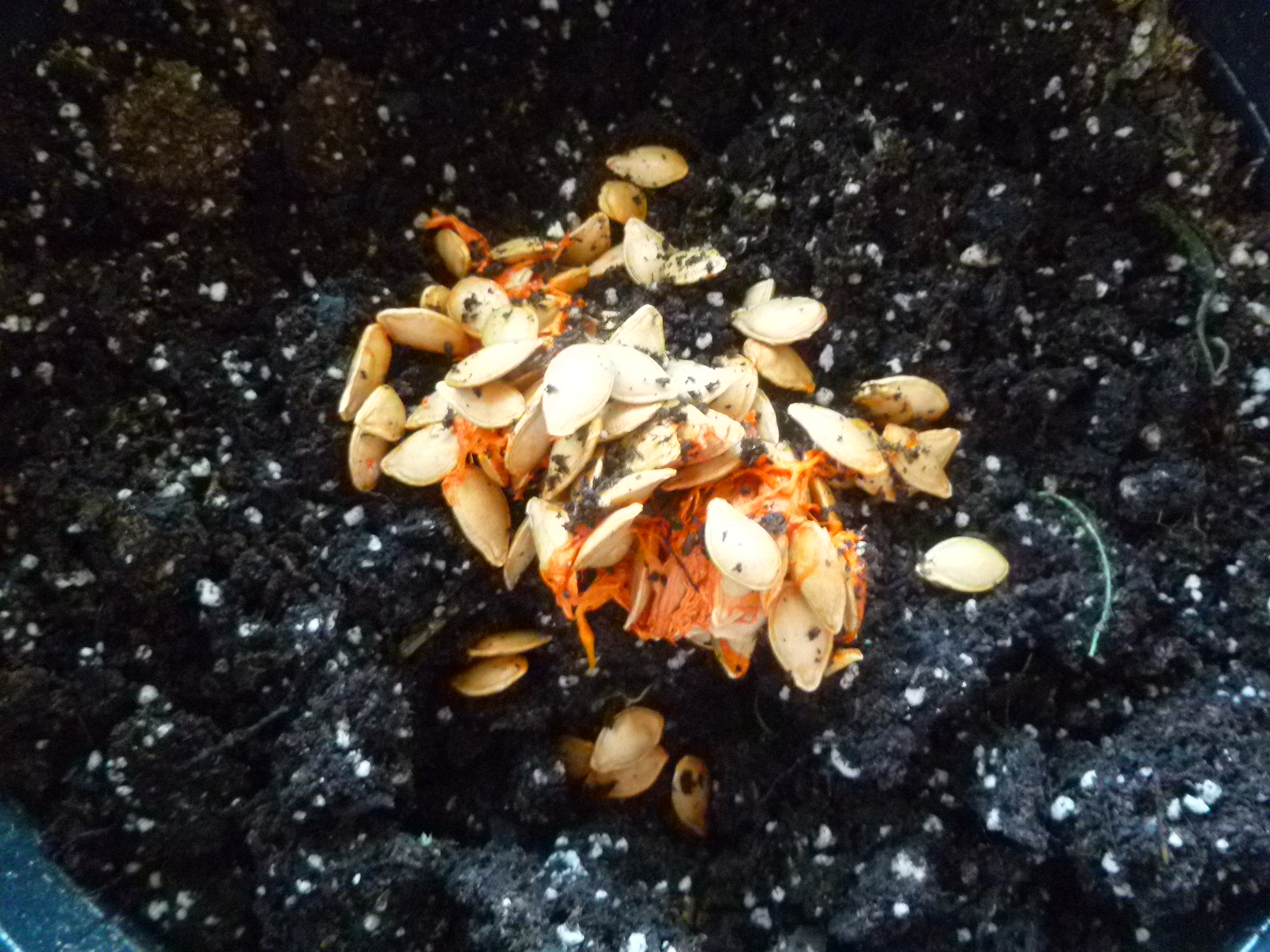 Aside from the cannabis that I am growing, I also have a couple of posts where I sowed the seeds of some climbing plants, and also paprika, lemon seeds, pine, and some palms. I am waiting to see if some of them sprout, and I never give up so I water the flowerpots almost every day. Some of the Crataegus, the climbing plant, have begun to sprout, and also I see here and there some other green thread moving through the substrate so I'll just keep waiting and taking care of it.
So for now I am happy with the result, and I hope that maybe in some months and years to come I have a couple of tiny trees or fruit plants, along with the cannabis plants that I am close to harvest already.
I made this, after all, I like gardening as a hobby because I think that plants are some of the most beautiful ornamentations that a place can have, and I don't mean just by the aesthetic, but it stimulates your senses to feel, see and even smell some of the plants and the particular colors and shapes.
I hope that I continue to read about gardening, and learn more about flowering plants, how to cultivate better station fruits, and in the future, I want a lot of succulents as cactuses and aloes, my new tiny trees, and maybe some orchids. For now, my little department garden is ready to start growing and decorating with green a little bit of my place.
I hope that you liked my idea, and I am just going to keep on taking a look at those posts with nice gardens and flowers and beautiful plants that some of the members of this community constantly upload, and always amazes me.
Sending best wishes and greetings!
César.