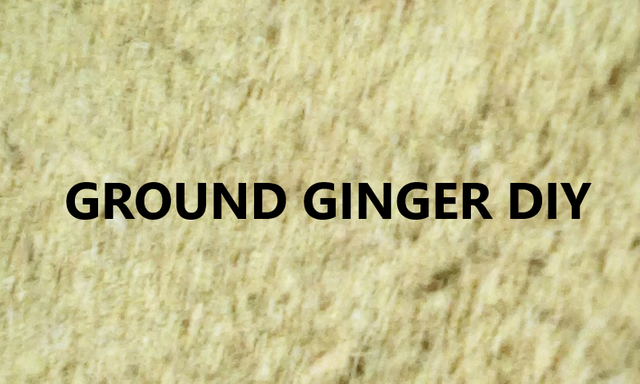 Ground Ginger - Made easily at home
Why would I want to make ground ginger at home when the spice is so readily available for purchase? Sugar. Or more specifically I prefer no sugar. The store bought ginger powder here in Phuket has 35-50 percent sugar. I'll pass on that thank you. So I make my own. True the powder isn't as fine as store bought and the effort is a bit more. However, a labor of love is how I'd describe the process.
Uses - My daily tea tastes very well with ginger and soy milk added. Ginger is a well know immunity system booster preventing the flu and common cold as well as helping digestion. There are many more benefits as well. Ginger benefits
As I don't have a refrigerator, dried products are quite necessary. Yes, there is no refrigerator at my little house. I try to keep my life simple and can't really find a great enough need for one to justify the purchase and electricity. I don't have a dehydrator either... On to the ground ginger process. Quite simple actually to satisfy my needs.
Ground Ginger - DIY at home

Get out and buy some fresh ginger. Normally a kilo is enough for me. If you can find organic no need to peel the ginger. I could not, so I peeled.

Half way through the peeling process. Just takes time and a bit of patience really.

Finished with the peeling and ready for slicing.

Once peeled and cut just arrange for drying. I try to cut in longer slabs if possible. Put in the sun for drying.

Just try to arrange for optimum exposure to sun and air.

If the sun isn't shining then you can use a fan. Close all of your windows to limit humidity as much as possible.

Give it a day or so until the ginger dries.

I use the top of an old fan as a drying tray. Works perfectly and is recycled.

When dry, the ginger looks like an entirely different product. Sun dried is surely better but if the sun isn't cooperating then the fan will have to do....

I use the coffee/herb grinder attachment to my blender. Does the job sufficiently.

You may have to grind the ginger a few times depending on the degree of dryness and quality of ginger.

The second grinding. Still a bit rough.

The third grinding is good enough for me. You can sift the ginger through a sieve if you prefer a very fine consistency. For me a bit rough is fine as I use it for tea and cooking.

Thanks for reading and I hope you are inspired to make your own version of ground ginger or can find a store selling powder without sugar.

As always please upvote and reblog!