A new time has come for us, waiting and trusting that things improve as far as possible, we enter a new quarantine, where the virus is more active and stronger, we must take care of ourselves as much as possible, if we take care of ourselves, we are taking care to others.
Train your body and mind.
When the first quarantine began, we were really very scared and paranoid, no wonder, with everything that happens every day around the world; However, some of us have been able to do something different in our time at home, and this something helps us to clear our minds and stay active in the current circumstances and that is, to exercise, in these moments and in which we are allowed. , helps us drain thoughts, strengthen our body and have energy.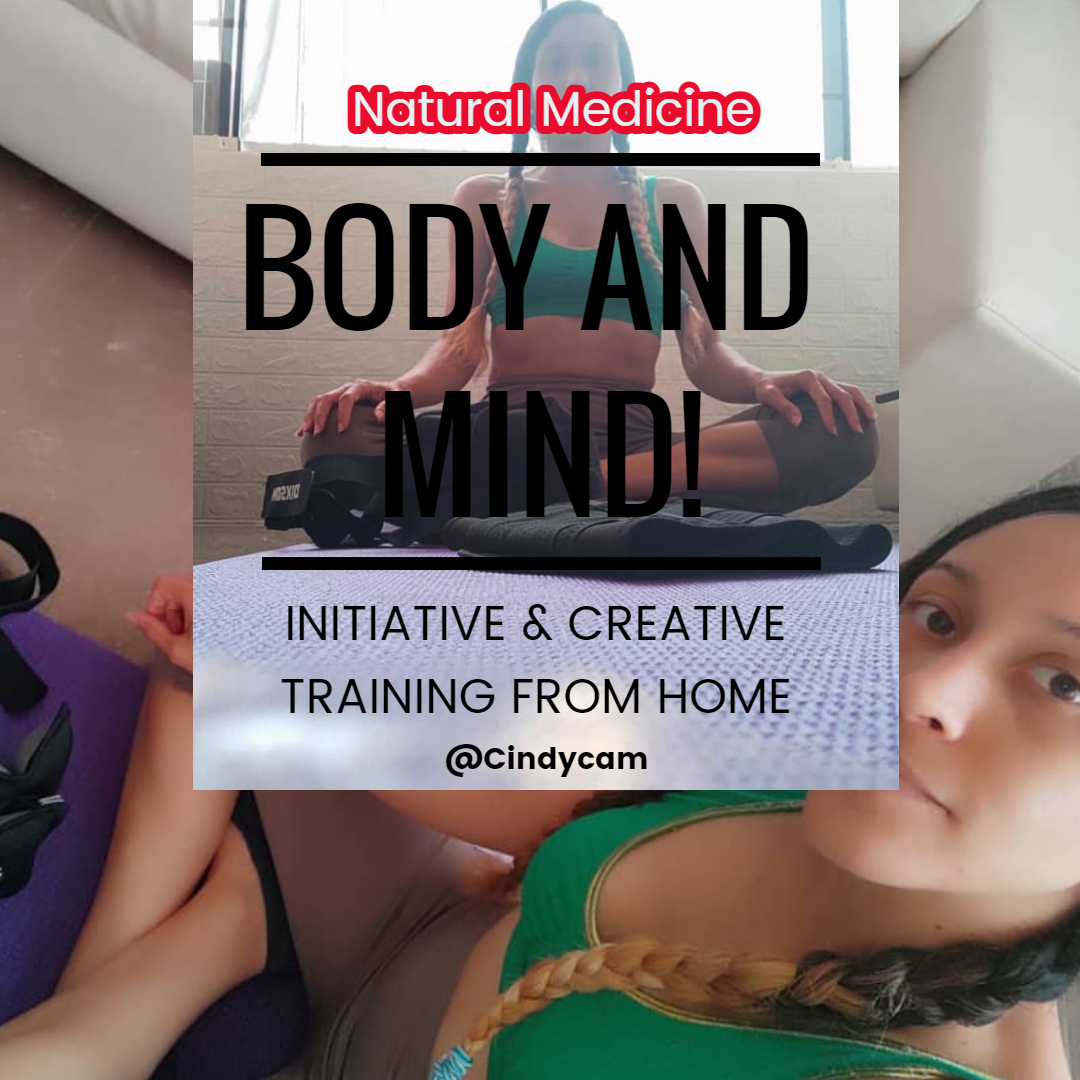 Every day has a new learning for us, with great gratitude for what we can do today, between breathing, being alive and being able to stand, is constantly appreciated; The mobilization to improve our mind and our body is a blessing for us, we must not waste the moments that are given to us today and make them something important for us.
---
Training from home: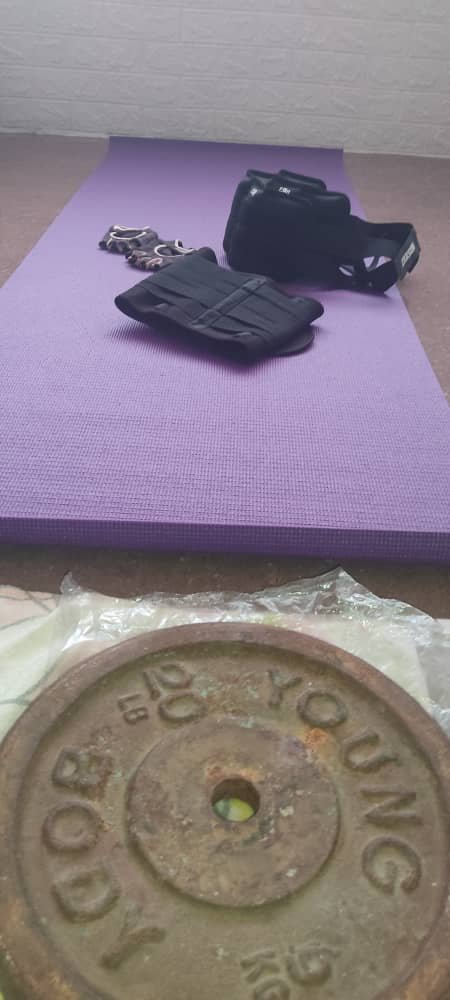 Try to look for options in our daily chores and include exercise routines in our day to day if possible, to be in good spirits, because doing exercises greatly helps our physical and emotional well-being; In this training session today at home, I have arranged it to do glutes, hamstrings and abdominals.
The truth is that, we must do at least some training twice a week that helps and motivates us, our emotional well-being is also important and now, that we return to a quarantine for the current reasons of the strains that have been located in different countries, it is decisive for us to find ways to be and feel good.
Before starting to train at home, in the gym or outdoors, we must warm up beforehand.
Here I show you what I have to work with today, in this routine: I have a yoga mat to do abs, some ankle weights to make a little more strength in my legs, my belt for posture and weight support, yes I require it, and a loose training weight.
---
We start!
Buttocks:
The truth is that I have decided to use free weight, for a gluteal routine, with a pelvic lift, that when lifting we put pressure on our buttocks, these exercises can be of three series and 15 repetitions.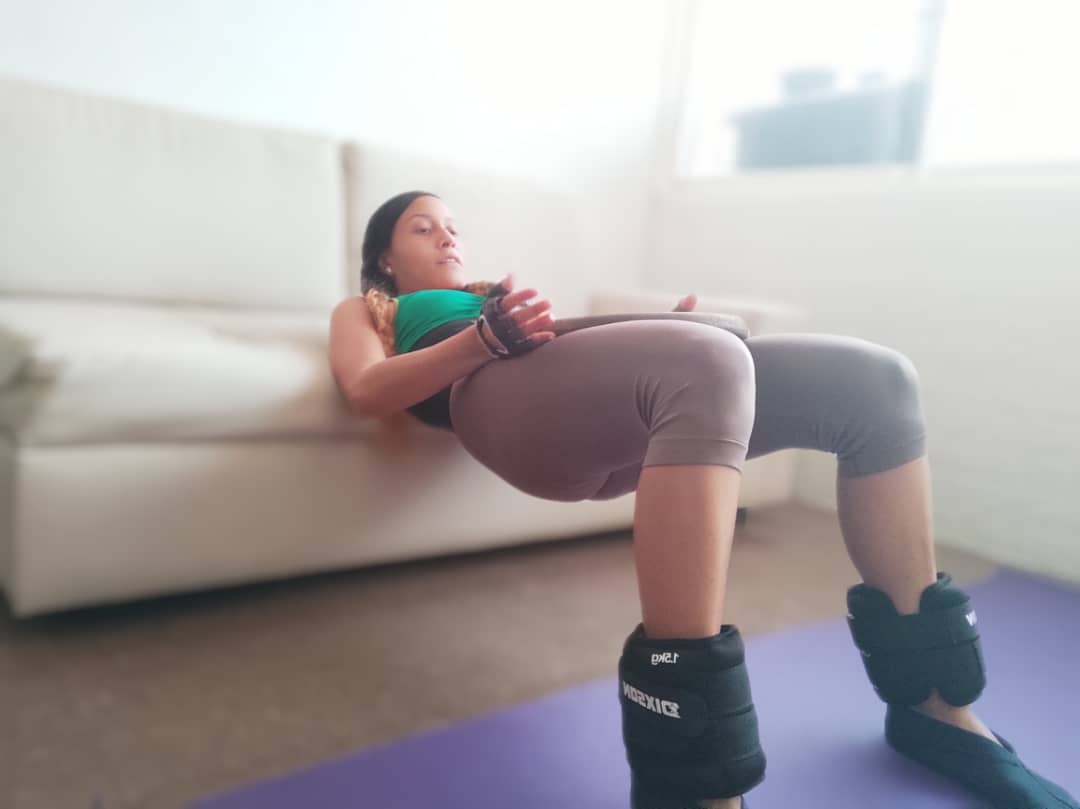 This type of exercise or we can do with or without weight, the truth that in both conditions applies very well to us.
Feeling good with a workout is what will help us to continue, so we can include it in our training routines by placing weight or doing them without weight, for greater comfort in us.
---
Free stationary displacement:
This glute training is very good, it consists of lowering and raising each leg and putting pressure on our buttocks when going up. This helps define the part of our buttocks and make them firmer.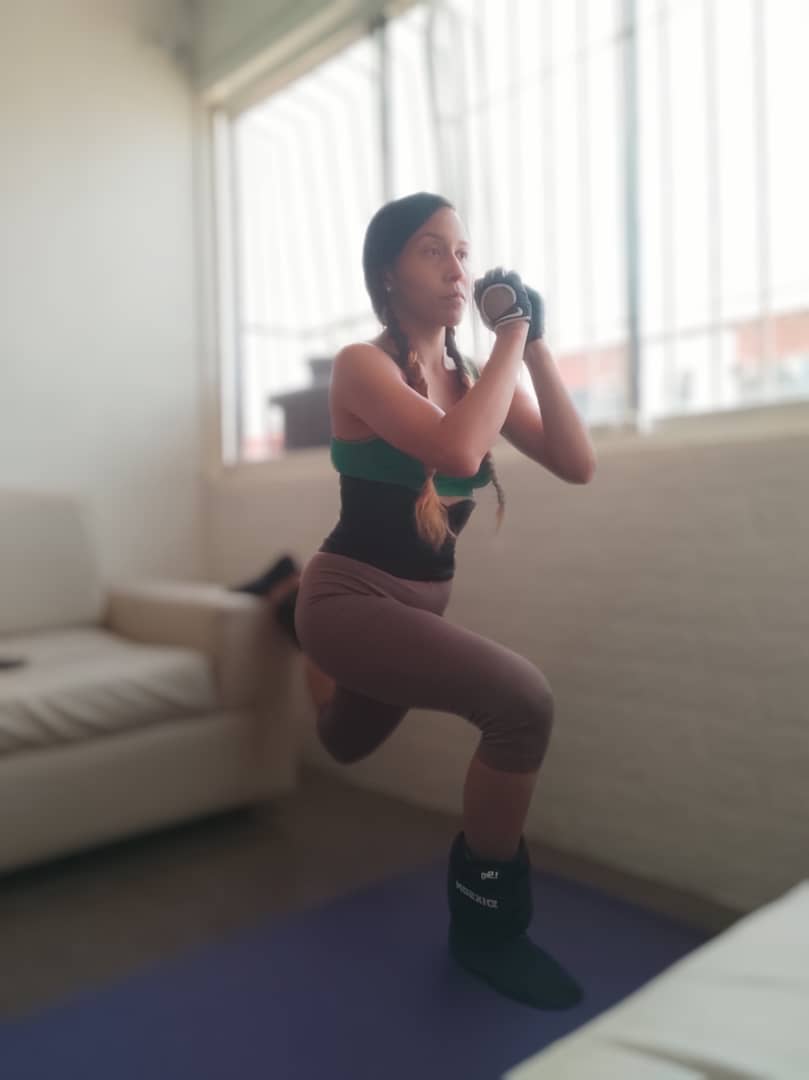 ---
Femoral training.:
This training is located in the back part of our leg, by the lower part of the buttock in the leg. Making us have more strength and our leg is seen with greater increase, by doing our alternate routines with this type of training and it even works for glutes.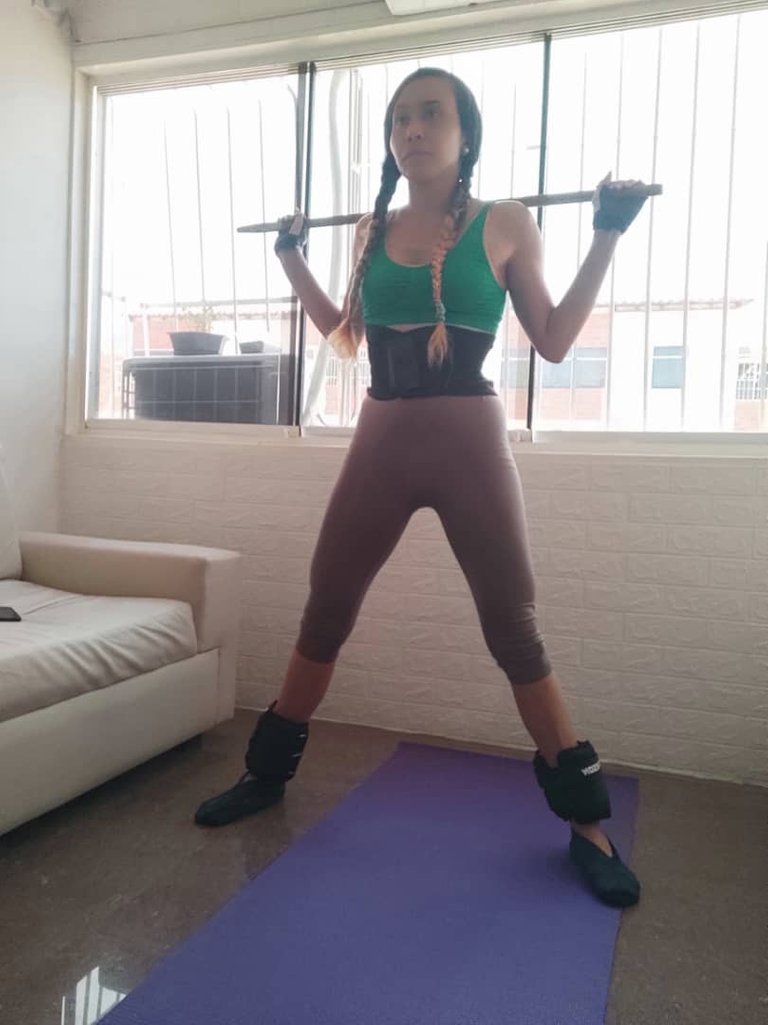 It is about going up and down, with your legs open, as shown in the image, with an opening at relatively shoulder height. The use of the stick on my back is simulating a training bar.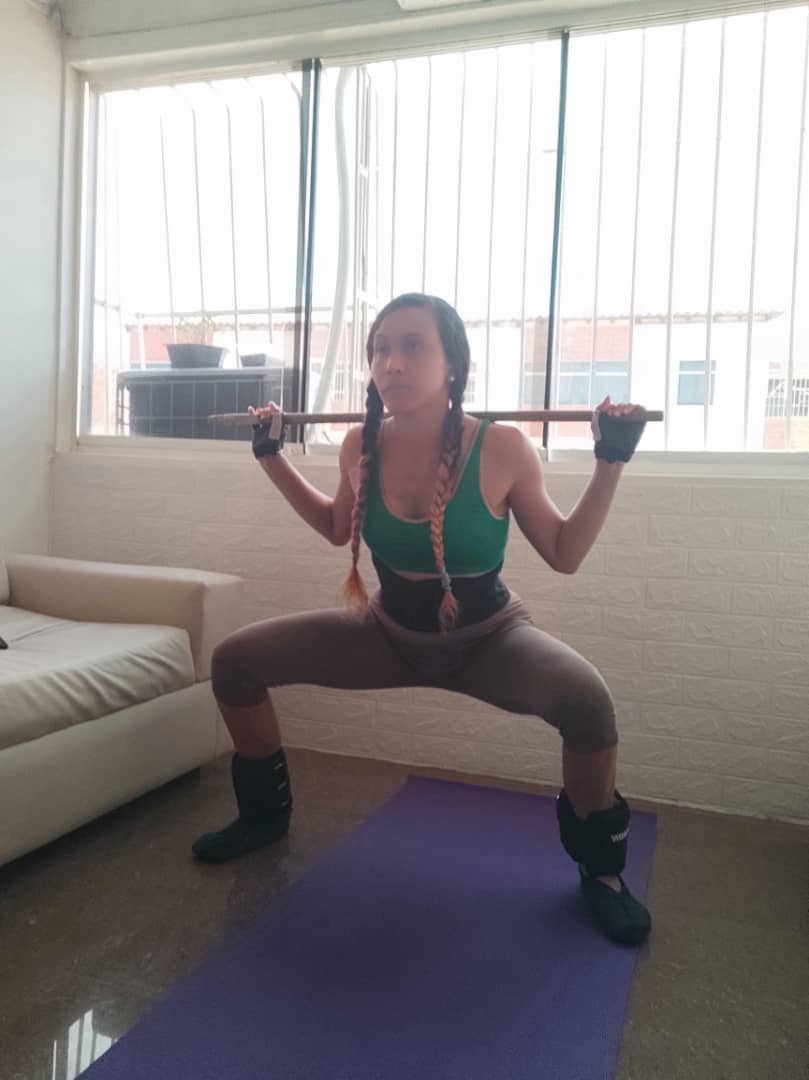 ---
Deadlift training:
This workout is useful for both glutes and hamstrings. Keeping the back straight and without arching, we must execute this training. When we go down, the head should be down, not looking to the sides or to the front; The exercise is being performed correctly, in the part of our hamstrings, when we feel a tension, that tension in the muscle indicates that the exercise is taking effect.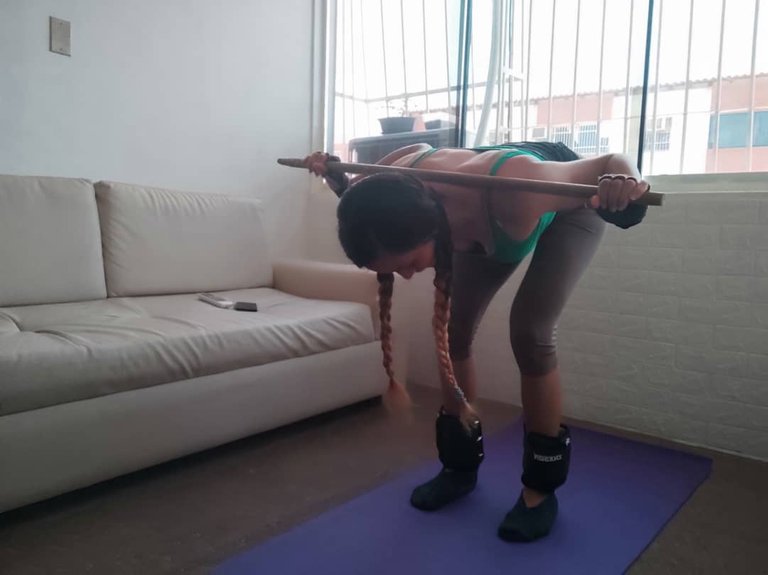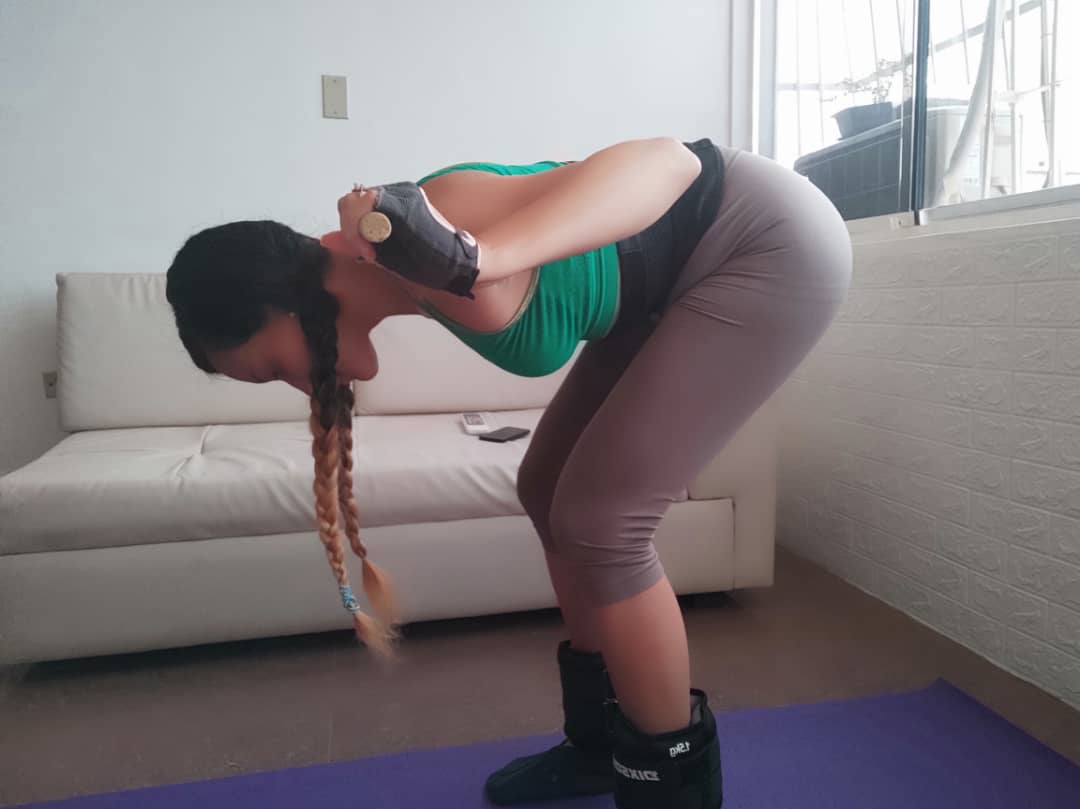 ---
Displant with weight.
This lunge can be stationary or walking, with or without weight. This exercise with weight is for when we want to make more force, otherwise, doing it without weight helps equalize our body. What we want is to stay and be and feel good.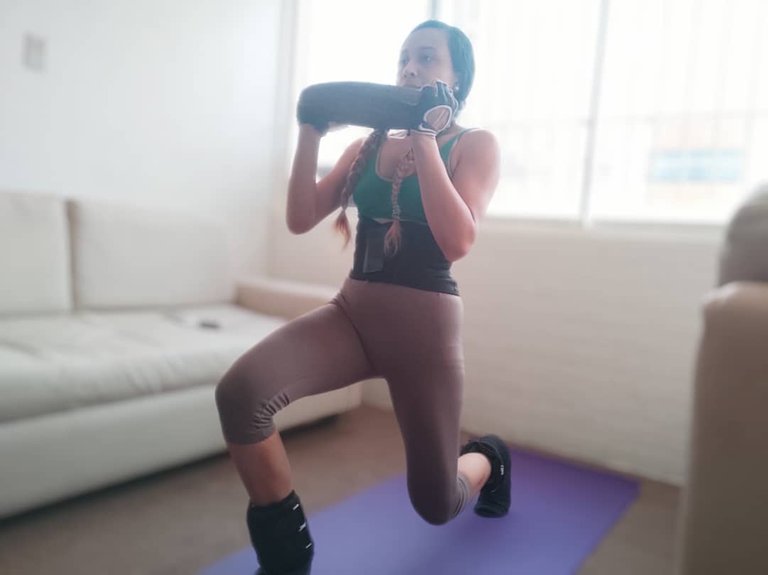 ---
ABS.
For the abs I have arranged the yoga mat and various training sessions, where I show you:
Lying down and with your hands to your chest.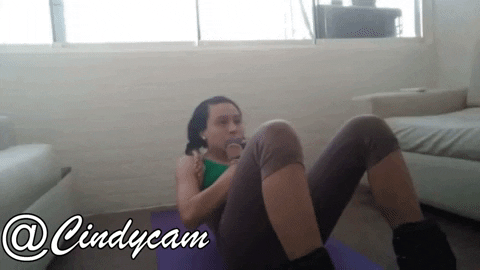 Waist training, we bring our hands one by one to each side of our feet.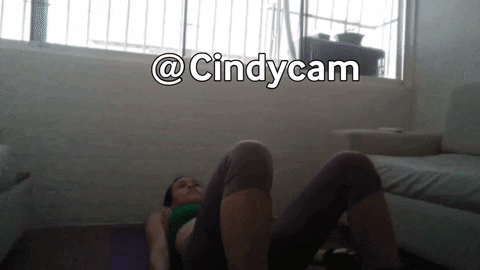 ---
Training finished
It was a pleasure for me to show a little of my routines and this training that I am sure you have to like to feel good about yourself, mind and body have a power over us, which is stronger than anything.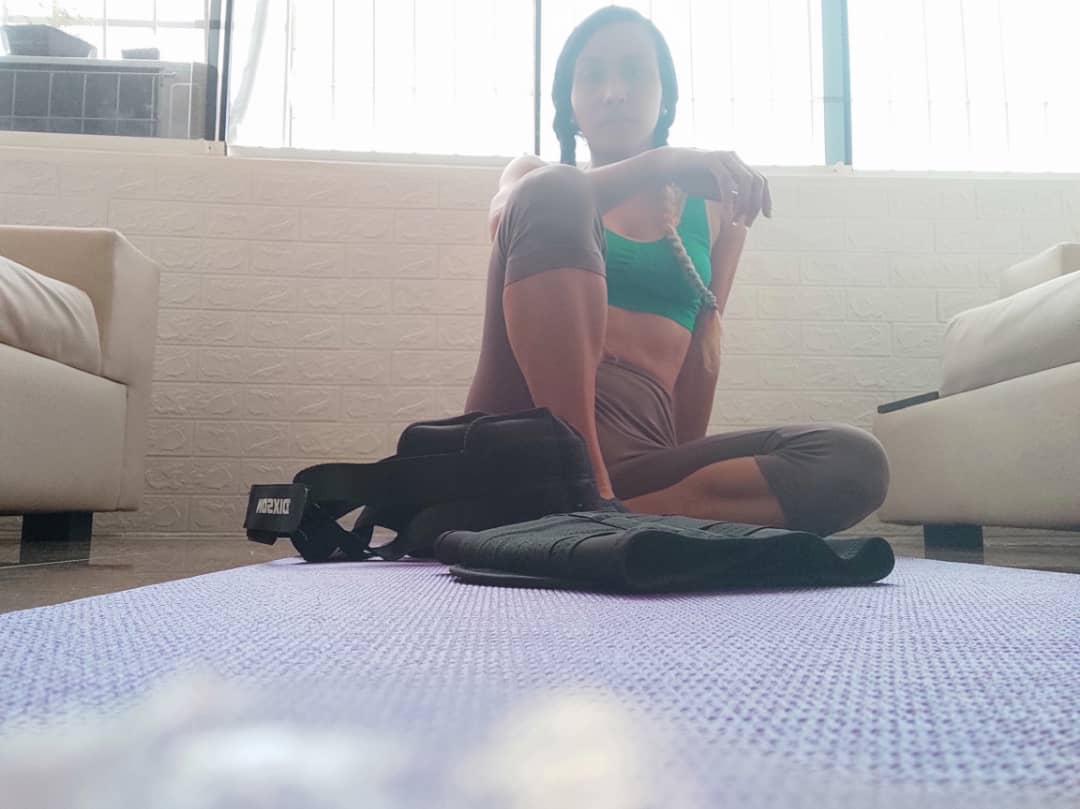 Remember to include some of these routines in your workouts, and you will see results in your body and your mind will feel pretty good, because the body and mind work together.
Our emotional state is of utmost importance, add to your life moments that satisfy you, it does not matter that you are locked at home in this quarantine, add moments of happiness to your life.
---
Greetings friends and until a next post of well-being and health.