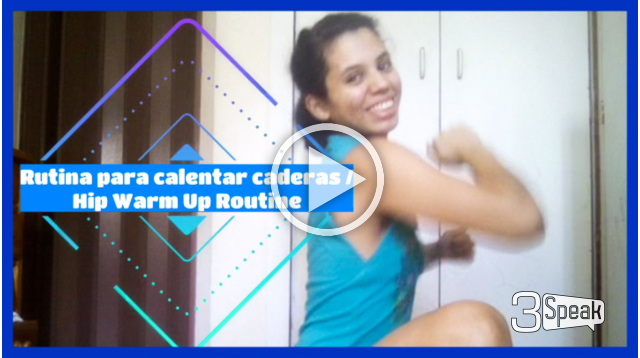 ---
El amor por nosotros mismos debe ser incondicional, y uno de los pasos para lograrlo es teniendo una buena salud física. ¡Anímate y entrena!
Love for ourselves must be unconditional, and one of the steps to achieve this is to be in good physical health. So go ahead and train!
Está rutina es para calentar las caderas, yo la hago antes de comenzar cualquier entrenamiento de piernas y antes de las clases de danza, lo que me ayuda a realizar los ejercicios con mayor fluidez y resultados. Espero de todo corazón que les resulte a ustedes, también es buenísima para relajar la espalda y el estiramiento de las corbas (parte de atrás de las rodillas). Me despido con cariño, besos inmensos.
This routine is to warm up the hips, I do it before starting any leg training and before dance classes, which helps me perform the exercises with more fluidity and results. I hope with all my heart that you will find it to be a great way to relax your back and stretch your corbas (back of your knees). I say goodbye with love, big kisses.
---
▶️ 3Speak