Mom but you're not a preschooler. Why do you need to nap?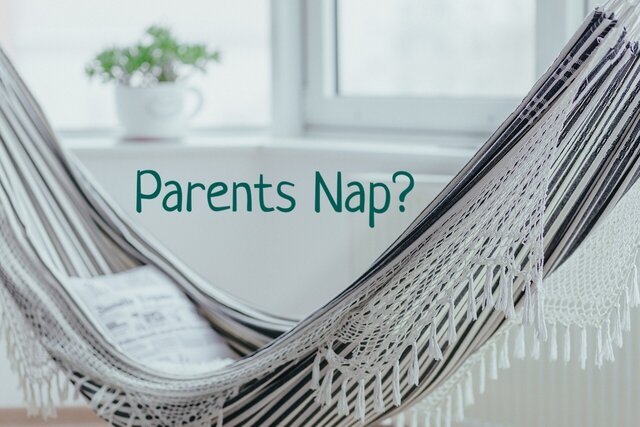 source
This is a question that used to ring in my head all the time when I was a young girl.
I just couldn't put my head around why parents needed to nap.
I thought
They've had years of gaining all the strength they need. Isn't sleeping at night enough? 💭


Most of the time I saw both of my parents full of energy, moving around all the time, working hard around the house etc. It was so confusing to me when they took time away during the daytime to get some rest.
My mom would say
one day you'll understand and will do the same thing when you're a parent.


Pshhhhhhh hahaha not me! 😂 Naps are so boring, why would I want to do that if I could choose not to?
She had me all wrong.
I was so selfish growing up. I wanted all my parent's attention. Hey I was the baby in the family don't act all surprised. 😁
There were times on Saturday when the sun was shining, the weather was right and outside was calling my name. We couldn't walk to the park on our own, it was too far away. So I did what any young eager child would do...went into their room to wake them up.
Please get up before the sun goes to sleep!!!


They weren't too happy about being disturbed. They wanted to wake up on their own time but what kid can wait for that?! It seemed like days went by while waiting. 😒
I mean come on they have a choice to stay awake. No one is making them take a nap but yet they are choosing to? 🤨 I just didn't get it.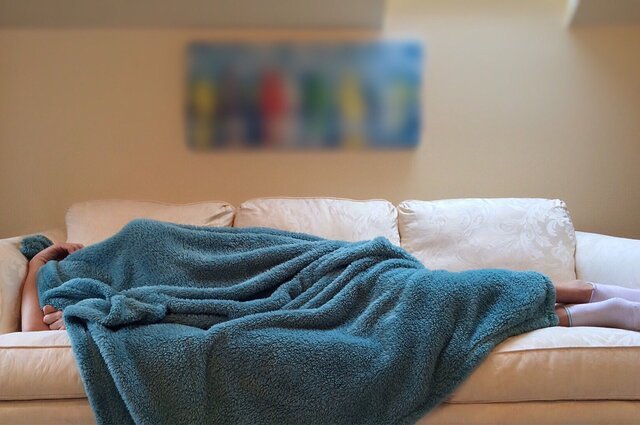 source
I think a big part of it was because my parents didn't show the tired side to us often. Or was it because I was so focused on what I wanted and didn't pay attention?
They were constantly trying to make us happy and make the best of every moment.
Wow looking back, it makes sense to me now why they did take naps. They were exhausted from taking care of all the necessities while raising us at the same time. It's not easy managing a household and making sure everyone has what they need and even some of the things they want.
It seemed as though their jobs were so easy. Well at least they made it look that way. Maybe they cried and complained behind closed doors so we couldn't see. Or then again they might have did that right in front of us but I was too young to catch on or understand.
All I knew was when my parents took naps I dreaded it. I knew it would be hours, days, years later before we would have some family fun away from the house.
Kids huh? 😕 So emotional and dramatic.


Me 30ish years later...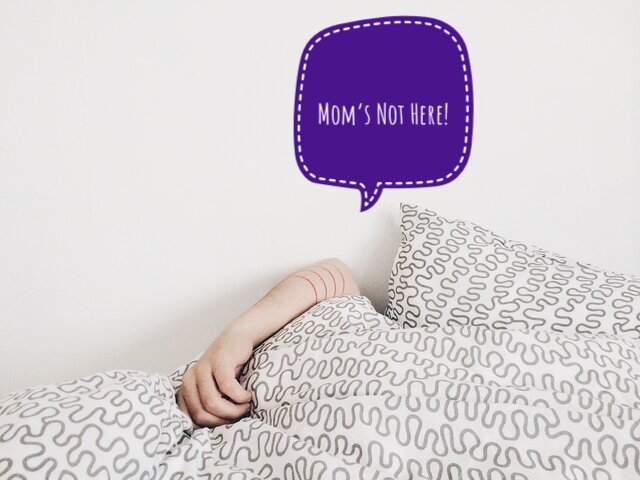 source
Hi 👋🏽! My name is Cynthia and I Love Naps!
Yea my mom nailed it. She knew I would one day understand all about parent naps. 🤷🏽‍♀️
I tell my kids
do not disturb me unless it's an emergency.
Taking a nap refreshes me and helps me to withstand the demands that await the rest of my day. It gives me a boost of energy when I can relax my brain and body for a couple of hours after teaching.
Studies have shown that taking a nap is good for your heart health. Naps also boosts memory and alertness, eases stress and improves mood and emotional regulation. It's also a second chance to make up for those sleepless nights we may have from time to time.
I usually take a 1-2 hour nap at least three times a week after we finish school. That takes me right to around the time my husband gets home from work.
Most days it's brain exhaustion that overtakes my energy. Teaching multiple age groups is very taxing on my mind. Especially when you feel you are learning all over again from forgetting what you've previously learned in school. 😧
Sometimes it is fun and I appreciate learning with them but other times I'm like
I need my pillow and blanket.
It's funny because my younger kids react the same way I did to my parents when I take naps. They are concerned if I will sleep until it's dark and how long it will be lol.
The older I get I am realizing just how much I appreciate nap time. I have no shame whatsoever in taking daily naps. Naps have no age limit.
I make sure my kids are occupied, don't disturb me unless it's an emergency (I'm a light sleeper and hear nearly everything anyway) and set my alarm so I won't sleep till dark. 😬😅
As a middle-aged mother I have high respects for my parents (and all parents) and all they have ever done for us. Parenting is not easy...it's a lot of hard work.
I understand what exhaustion is and why my parents needed a nap. If I could go back I would have gladly tucked them in and said
rest up for tomorrow's exhaustion. 😁


кι∂ѕ ∂ση'т αρρяє¢ιαтє тнє ναℓυє σƒ α ηαρ ℓιкє α ραяєηт ~
@crosheille


Thanks for Reading ♡