A youthful second
.
by @d-pend
.
---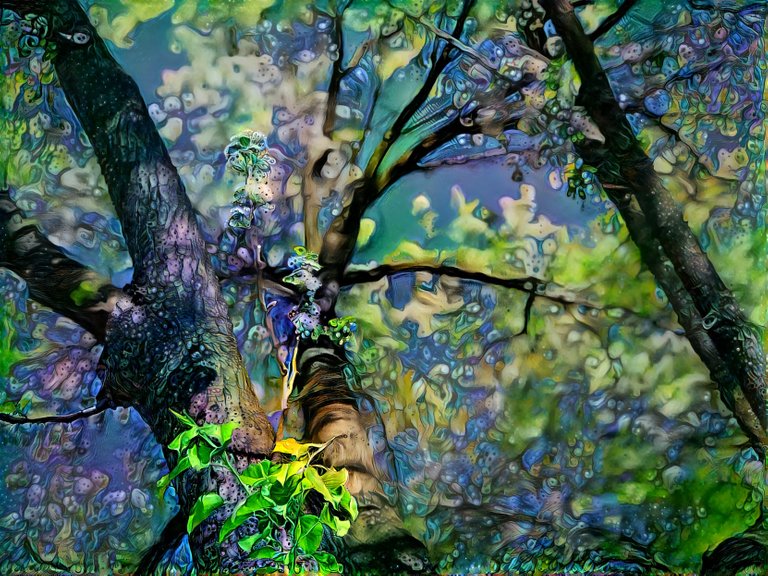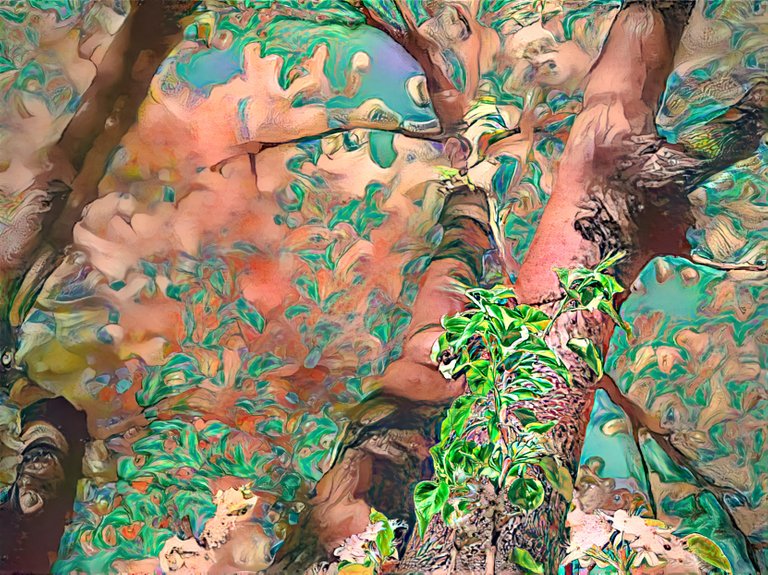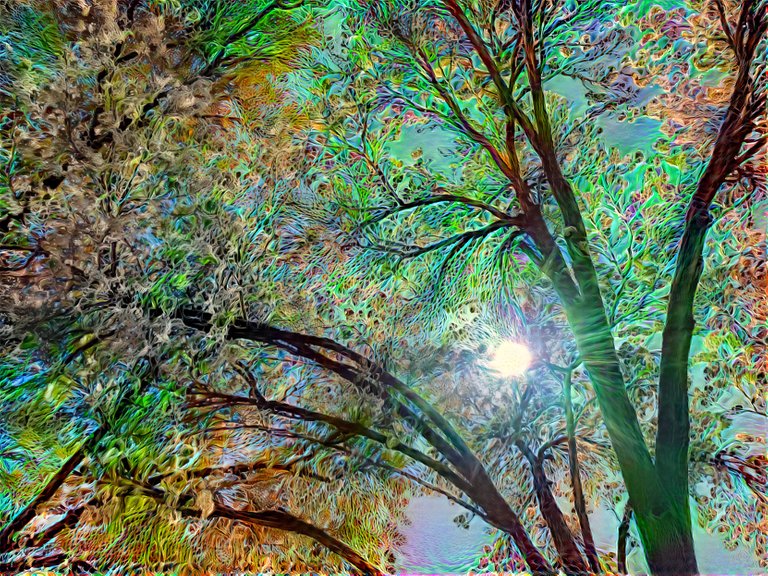 ---
A youthful second
__________________
Mechanical trees and paper leaves;
stems and stalks of legacies
sit squat beneath the shaded eaves
of seasons growing wan.
Across the withered lawn and dirt
where older scars run underfoot:
newer creatures run and skirt
the obstacles warm-bright.
The light of clinging March extends
to fondle all the drooping stems
between the brush, around the bends
of springtime soon to pass.
And so, alas, the pollen-days
quick overtake the sullen corse
of winter's melancholy ways
a youthful second long.
---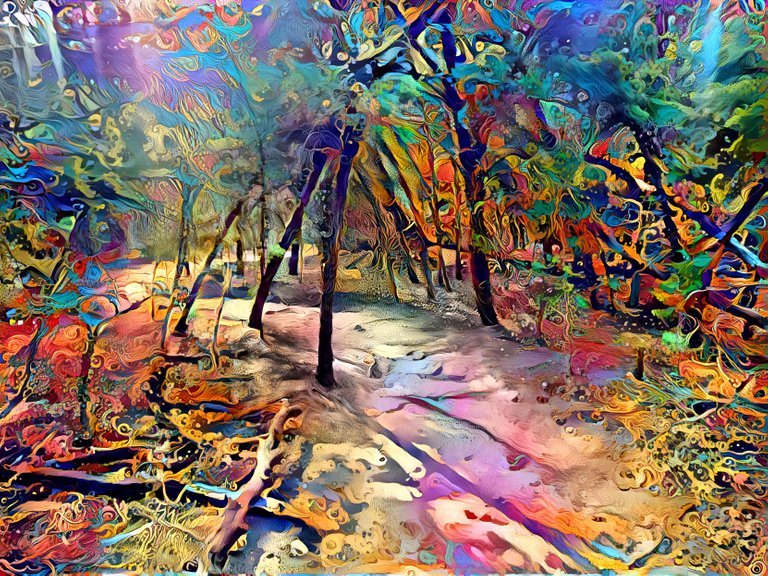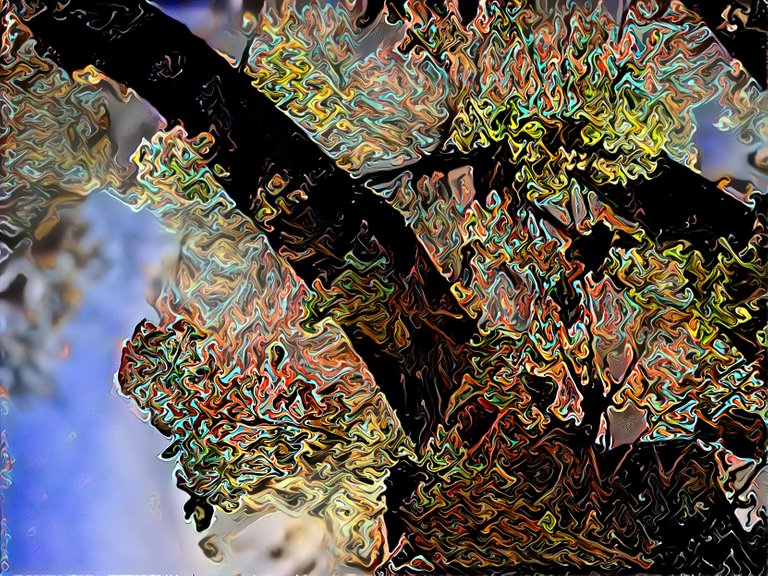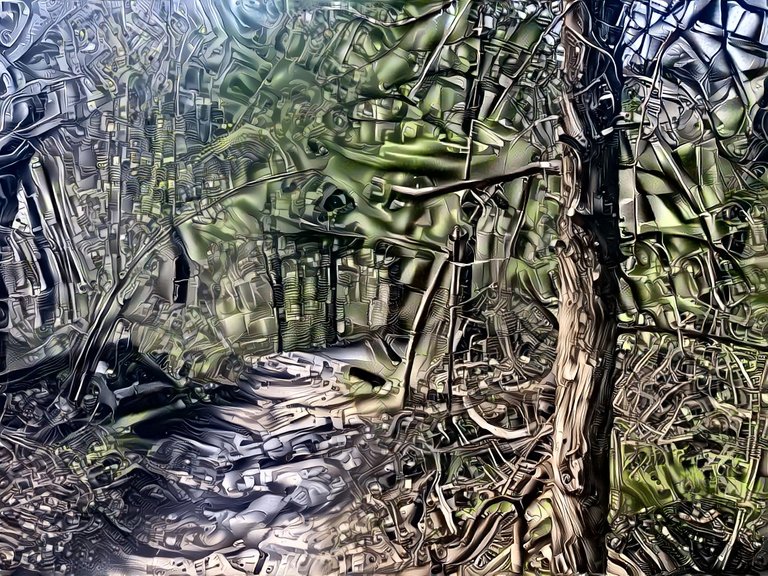 ---
words and images by @d-pend
created for HIVE on March 17, 2020.
images are original photographs taken with iPhone 8+,
processed with Deep Dream and edited in Final Cut Pro.

---