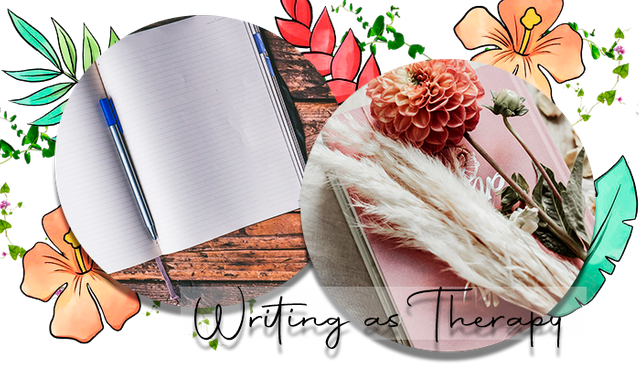 Source I | Source II | Source III
Junio, aún recuerdo cuando afirmaba que éste sería un mes maravilloso, quizás por el hecho de qué sería el mes de mi cumpleaños o porque en serio lo sentía así en mi corazón, pero siento que exprimí tanto las esperanzas que dejó de serlo justo tres días después de mi cumpleaños. Percibía como se formaba el espesor de esas nubes que anuncian una tormenta, pero confiaba tanto en mi convicción de que todo estaría perfecto que no supe cubrirme bien de esta lluvia.
Los primeros días rebusqué en mis herramientas internas, parar esa incertidumbre, éste desasosiego y caminar con el mismo paso que llevaba desde el principio, pero las aguas llegaron hasta el pie de mi cama y subió hasta ahogar ésta casa.
June, I still remember when I said that this would be a wonderful month, perhaps because of the fact that it would be my birthday month or because I really felt that way in my heart, but I feel that I squeezed so much out of my hopes that it stopped just three days after my birthday. I could feel the thickness of those clouds that announce a storm forming, but I was so confident in my conviction that everything would be perfect that I didn't know how to cover myself well from this rain.
The first days I searched in my internal tools, to stop this uncertainty, this uneasiness and to walk with the same step that I had taken since the beginning, but the waters came up to the foot of my bed and went up to drown this house.
Sabía que respirar y contar hasta seis era mi mejor opción, pero ésta vez estaba ahogada. Aún fundida en amor creí que éste me salvaría, pero parece que la lluvia hablaba más fuerte que yo. Cómo si tuviese piedras atadas a los tobillos comencé a descender, sabía que me estaba hundiendo y, cómo si alguien estuviese en el fondo me obligó a sentarme, bajo toda ésta carga de agua observando todo aquello que se presentaba a mis ojos.
— ¿Por qué estoy aquí? —le pregunté a la silueta dispersa.
— Porque debes sanar. —su voz retumbaba en eco.
Inmersa bajo ésta tormenta, divisaba como si fuesen pequeñas pantallas de televisor toda una vida que se iba despedazando, mis inseguridades, complejos y miedos se reflejaban uno detrás de otro y, de mi nariz burbujeaba la poca reserva de aire que me iba quedando. ¿Cómo sabré que es lo debido para poder sanar? ¿Cuántas veces tendré entonces que bajar a éste lugar?
Y perdiendo la visión de todo, mientras oscurecía ese espacio, la voz seguía retumbando.
I knew breathing and counting to six was my best option, but this time I was choking. Still melted in love I thought this one would save me, but it seems the rain spoke louder than I did. As if I had stones tied to my ankles I began to descend, I knew I was sinking and, as if someone was at the bottom forced me to sit down, under all this water load watching everything that came into my eyes.
—Why am I here? —I asked the scattered silhouette.
—Because you must heal. —His voice echoed.
Immersed in this storm, I saw as if they were small television screens a whole life that was falling apart, my insecurities, complexes and fears reflected one after another and, from my nose bubbled the little air reserve that I had left. How will I know what is right to be able to heal? How many times will I have to come down to this place then?
And losing sight of everything, as I darkened that space, the voice continued to rumble.
— Algunas veces, bajamos a éste lugar para aprender a quitarnos las piedras que tenemos en los tobillos que nos hace hundir, a algunos les gusta quedarse aquí por el miedo de salir, otros, meditan durante la caída para luego impulsarse a nadar. Pero es importante que sepas, qué también éste será un lugar de tu templo que inevitablemente visitarás una vez que hayas aprendido a sanar.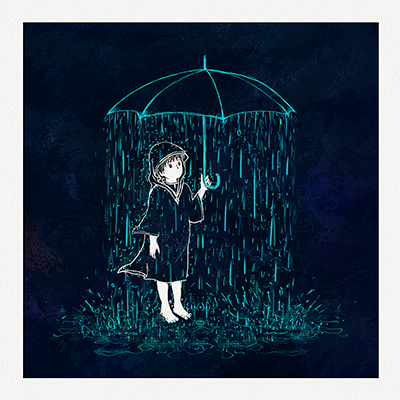 Source III
Desperté de nuevo en mi cama dónde no había ni una sola gota de agua, por un momento sentí que nada hasta el momento había cambiado, pero al observar el exterior de nuevo me dí cuenta que seguía bajo el mismo contexto de dolor y comprendí que mis tobillos seguían atados con aquellas piedras y aún estaba en el fondo.
Han pasado cuatro noches, en ninguna de ellas he conciliado el sueño y no ha pasado ni una en la que no me haya detenido del llanto. Uno de mis más grandes miedos siempre ha sido la soledad, el voltear hacía los lados y no ver a nadie más, todas éstas noches he estado sola.
— Sometimes, we go down to this place to learn how to remove the rocks from our ankles that make us sink, some like to stay here for fear of getting out, others meditate during the fall and then push themselves to swim. But it is important for you to know, that this will also be a place of your temple that you will inevitably visit once you have learned to heal.
I woke up again in my bed where there was not a single drop of water, for a moment I felt that nothing had changed so far, but when I looked outside again I realized that I was still under the same context of pain and I understood that my ankles were still tied with those stones and I was still at the bottom.
Four nights have passed, in none of them have I fallen asleep and not one has passed in which I have not stopped crying. One of my greatest fears has always been loneliness, turning sideways and not seeing anyone else, all these nights I have been alone.
Es la noche del 25 de Junio, luego de no pisar éste espacio, de no tomar ni una sola libreta me senté de nuevo en el medio de éste cuarto, cerré los ojos y empecé a imaginar todas las historias que cuando era pequeña no paraban, escribía en mi mente una detrás de otra, inflando mi pecho, no te miento, aún dolía pero empezaba a bajar. Fue ahí entonces cuando tomé una libreta cualquiera y de mi mente, pasó al papel, de mi pecho caía en cascada toda esa agua que pesaba en el alma.
— Y de esto —volvía aquella voz, sólo que ésta vez sonaba de manera más clara—; haces la base para empezar a sanarte, escribe, hasta que las paredes queden sin espacios. Escribe hasta en tus sueños y en los sueños de otros. Escribe en la arena, en las piedras, en las nubes... Escribe en tus miedos hasta que, de tanto escribir sobre ellos, los desaparezcas.
Y hoy, 26 de Junio, estoy escribiendo, escribiendo esto y mucho más, escribiendo porque estoy tratando de sanar, retomando, volviendo... buscando la paz, buscando mi hogar.
It is the night of June 25, after not stepping into this space, not taking a single notebook I sat back in the middle of this room, I closed my eyes and began to imagine all the stories that when I was little did not stop, I wrote in my mind one after another, inflating my chest, I'm not lying, it still hurt but it began to go down. It was then when I took a notebook and my mind, went to paper, my chest cascaded all that water that weighed on the soul.
— And from this —that voice came back, only this time it sounded clearer—; you make the base to start healing, write, until the walls are left without spaces. Write even in your dreams and the dreams of others. Write in the sand, in the stones, in the clouds... Write on your fears until, from writing about them so much, you disappear them.
And today, June 26, I'm writing, writing this and much more, writing because I'm trying to heal, retaking, returning ... looking for peace, looking for my home.

Estos han sido días repletos de lluvias y tormentas internas, estoy tomando este momento como un mensaje de que debo continuar sanando, hoy tomo la decisión de amar y sanar. Escribir me regresa y me detiene de volver. Gracias por leerme.
These have been days full of rain and internal storms, I am taking this moment as a message that I must continue to heal, today I make the decision to love and heal. Writing brings me back and stops me from coming back. Thank you for reading me.