Starting to explore herbal drinks for natural mediince to share on the healthy hive!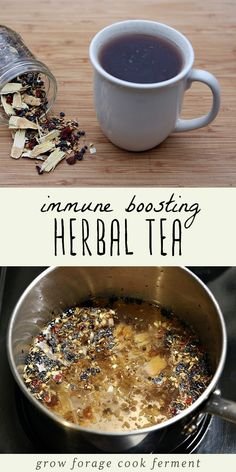 source
Immune Boosting Herbal Tea Ingredients
Elderberry
Elderberries can be used to make various healthy immune boosting forms such as a elderberry mead, medicinal syrup or tincture for example.
Rose Hips
Rose Hips can be made into a syrup to use in adding to cooking dishes or cocktails.
Echinacea
Echinacea root can be used to make a tincture, or simply used in a tea.
Astragalus
Astragalus is a good immune booster that is high in anti-oxidants that can be used to make tea.
More to continue soon. Enjoy your healthy natural medicine herbal teas!