El trabajo del chamán
Luego del proceso que tuve que vivir en las últimas semanas, entré en un espacio emocional complicado y me resultaba difícil mantener la motivación. Este fin de semana, no obstante, sentí fuertemente que debía visitar a miembros de mi familia que tenía mucho tiempo sin ver. Me resistía, era más cómodo quedarme en casa, pero mientras más tiempo pasaba, más grande se volvía la responsabilidad, así que me moví.
Tengo la costumbre de hacer decretos y cantar mantras cuando me muevo por la ciudad, pues el país en el que vivo necesita trabajo de limpieza profunda y sé que mi contribución es muy valiosa. Así estuve en todo mi recorrido hacia la casa de mis familiares y al llegar, mi primo me recibió con personas extrañas de energía muy confusa. Ese fue el inicio de una tarea considerable de armonización que involucró varias mentes y espíritus, mucho escuchar e incluso ritualizar activamente, llamando Luz, Consciencia y Amor para todos los presentes.
En mi rol de chamán, tengo un propósito claro que había olvidado momentáneamente durante mi interludio de enfermedad y desánimo. Este olvido era también necesario, pero sólo pude verlo cuando tuve que actuar de nuevo como guía espiritual en un entorno de gran densidad, con enorme preocupación material y enfoque en el dinero y la escasez. Cumplir con esta labor me restauró la alegría y me reconectó plenamente con la simplicidad del agradecimiento. Lo hice con gusto y recibí muchas confirmaciones importantes que ahora me alientan aún más a continuar ejercitando mis dones.
The work of the shaman
After the process that I had to live in the past few weeks, I entered a complicated emotional space and I found it hard to remain motivated. This weekend, however, I strongly felt that I had to visit members of my family that I had not seen for a long time. I resisted, it was more comfortable to stay at home, but the more time went by, the greater the responsibility became, so I moved.
I have the habit to make decrees and sing mantras when I travel through the city, because the country I live in needs profound cleansing work and I know that my contribution is very valuable. So I spent the entire journey to the home of my relatives doing just that and upon arrival, my cousin received me in the company of strangers with very confusing energy. That was the start of a considerable task of harmonization that involved several minds and spirits, a lot of listening and even active ritualization, calling forth Light, Consciousness and Love for everyone present.
In my role as shaman, I have a clear purpose that I had forgotten momentarily during my interlude of illness and despondency. This was also necessary, but I could only see it when I had to act once more as spiritual guide in a context of great density, with huge material preoccupation and focus on money and scarcity. Fulfilling this task restored my joy and fully reconnected me to the simplicity of gratitude. I did it gladly and received many important confirmations that further encourage me to continue exercising my gifts.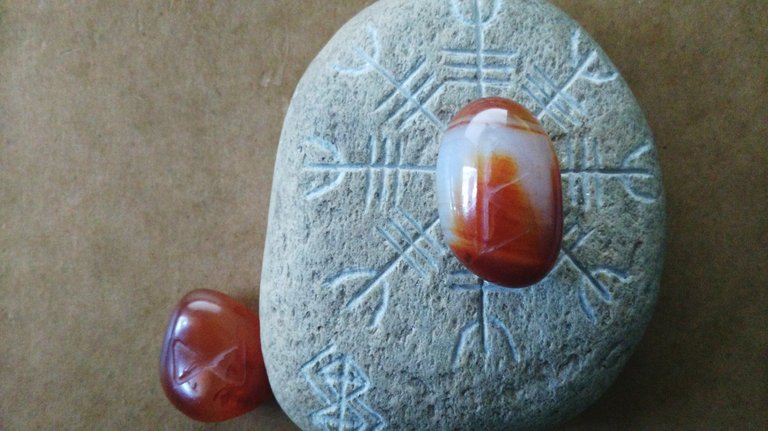 Runa nocturna: Dagaz
Retorno a la escuela. Espacios de gran expansión energética, pero opresión operativa. Libertad de movimiento entre las limitaciones. Rebelión against the established order.
Mensaje diurno: Berkano
Conversión retenida que finalmente fluye. Efectividad transaccional, intercambios de perspectivas que traen apertura. Manifestación de propósito claro y conciso. Tienes acceso a nuevos niveles de potencia e influencia que exigen responsabilidad. Aprende a ver la majestad cotidiana del mundo, todo rayo solar y toda gota de lluvia son tesoros. Abandona el temor, revela y despliega tus alas, tus talentos son únicos y necesarios. Incentiva la novedad, fomenta la imaginación y la creación de estructuras saludables. No te sometas a presiones, lo que debe ser será sin tu efuerzo, no es útil interferir con procesos naturales. Toma un descanso, tranquilízate, confía en tus capacidades y en los aliados que tienes a tu disposición.
Night Rune: Dagaz
Return to school. Spaces of great energetic expansion, but operational oppression. Freedom of movement among the limitations. Rebellion en contra del orden establecido.
Daylight message: Berkano
Repressed conversion which finally flows. Transactional effectiveness, exchanges of perspectives that bring opening. Manifestation of clear and concise purpose. You have access to new levels of potency and influence that demand responsibility. Learn to see the everyday majesty of the world, every ray of sunshine and every raindrop are treasures. Abandon all fear, reveal and deploy your wings, your talents are unique and necessary. Incite novelty, foster imagination and the creation of healthy structures. Do not submit to pressures, whatever must be shall be without your effort, it is not useful to interfere with natural processes. Take a rest, be calm, trust your capacities and the allies that you have at your disposal.

This and all of my daily readings are part of my shamanic service to the community and the whole world.
---
Esta y todas las lecturas diarias son parte de mi servicio chamánico a la comunidad y al mundo entero.
---
Para servicios personales / For personal services
drrune#6424 // +584129966082
---