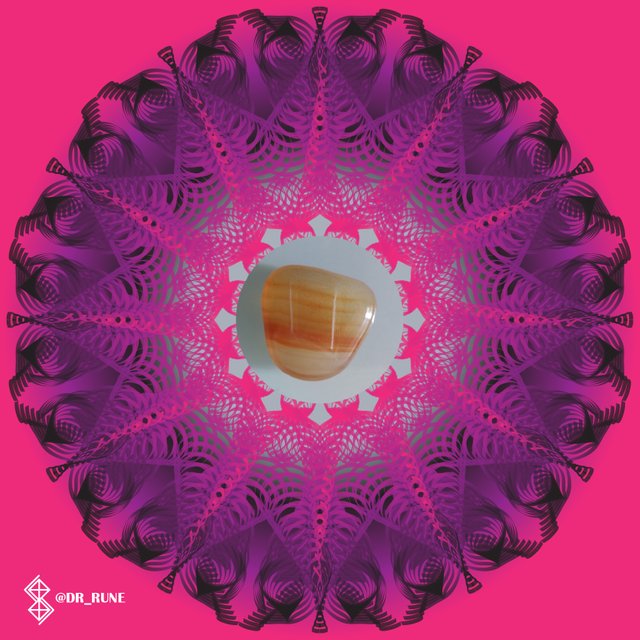 ---
Uruz invertida. Indefensión, Desnudamiento, Vulnerabilidad
La fuerza se restringe. Decaimiento, enfermedad. Lo sólido se revela débil. Creciente vulnerabilidad, muros que se agrietan y caen. Suavidad que queda al descubierto, desprotección ante los elementos. Abraza tu propia sensbilidad y acepta tus fallas, ten la integridad de cuestionar tus principios y poner tus ideas bajo el escrutinio de otros. La resistencia es inútil ante el poder de la marea, baja tus defensas y alivia tus penas, reprimirte sólo aumentará el sufrimiento. Negar las heridas no detendrá el sangrado ni alejará a la muerte. Sé humilde, arrodíllate, pide la ayuda que necesitas. Llorar exige fortaleza, no estás rindiéndote contra el enemigo, sino caminando al lado de tus aliados. Deshazte del orgullo, no finjas estabilidad, aprende a hundirte, al fondo únicamente hay más vida y comprensión.
Chakra: Corazón
Planeta: Venus
Uruz inverted. Defenselessness, Nakedness, Vulnerability
Strength is restricted. Decline, disease. The solid reveals its weakness. Growing vulnerability, walls that crack and fall. Softness left exposed, helplessness before the elements. Embrace your sensibility and accept your flaws, have the integrity to question your principles and put your ideas under the scrutiny of others. Resistance is futile before the power of the tide, lower your defenses and relieve your anguish, repressing yourself will only increase the suffering. Denying the wounds will not stop the bleeding nor beat back death. Be humble, kneel, ask for the help that you need. Crying demands fortitude, you are not yielding against the enemy, but walking with your allies by your side. Get rid of pride, do not feign stability, learn to drown, at the bottom there is only more life and understanding.
Chakra: Heart
Planet: Venus

Como parte de mi proceso chamánico y narrativo, hago lecturas diarias de Runas para compartir mensajes acerca de la vibración y energías de la semana con una audiencia más amplia. Espero con todo el corazón que sean beneficiosas para la comunidad en pleno y sus círculos extendidos
---
As part of my shamanic and narrative process, I do daily Rune readings to share messages about the vibration and energies of the week with a wider audience. I wholeheartedly hope they can be of benefit to the whole community and its extended circles.