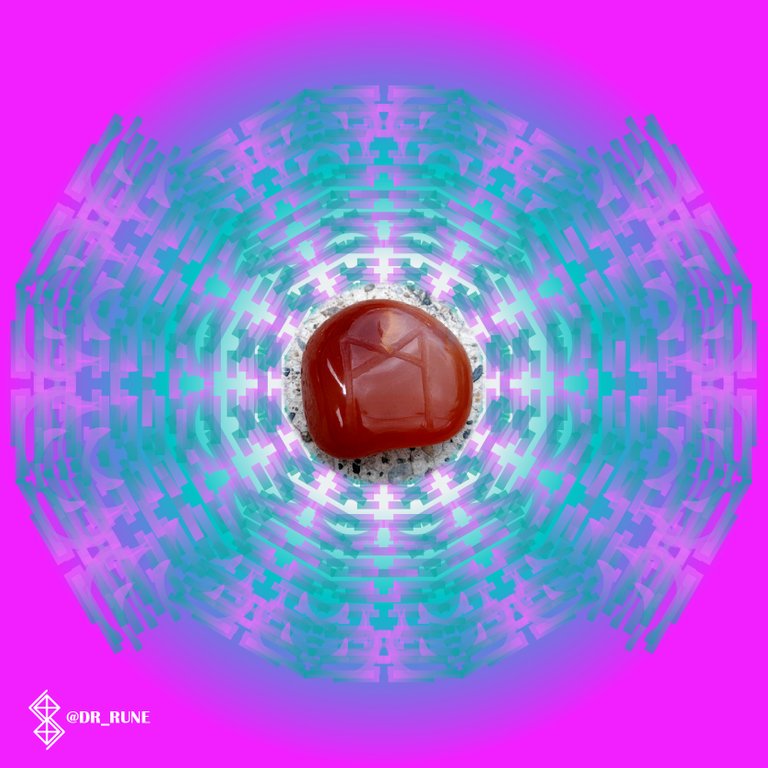 ---
Mannaz. Discernment, Dialogue
Opinions, arguments. Defend your position without transgressing those of others, get to the point, do not allow the conversation to turn into a conflict. Listen to what your surroundings tell you, respond only if necessary. Take care of the clash of egos, resolve what you must resolve without dramas; sanitize your words and do not issue judgment without having all the information. It is a great time to plan big and establish ambitious collaborations, but remember that the collective vision trumps the individual one. Develop your empathy, imagine yourself in the place of others to better understand their choices. Get rid of the need to be right, which restricts your learning and limits your capacity for adaptation. The reality of the world is manifested by millions of minds, and they all want their perspective and ideas to be respected; if you demonstrate that respect, many landscapes and possibilities will open up before you.
Chakra: Sacral
Planet: Uranus
Mannaz. Discernimiento, Diálogo
Opiniones, argumentos. Defiende tu postura sin transgredir las de otros, ve al grano, no permitas que la conversación llegue a enfrentamiento. Escucha lo que tu entorno te dice, responde sólo si es necesario. Cuídate del choque de egos, resuelve lo que debes resolver sin dramas; sanea tus palabras y no emitas juicios sin tener toda la información. Es muy buen momento para planificar en grande y establecer colaboraciones ambiciosas, pero recuerda que prela la visión colectiva sobre la individual. Desarrolla tu empatía, imagínate en el lugar de otros para comprender mejor sus elecciones. Deshazte de la necesidad de tener la razón, que restringe tu aprendizaje y limita tu capacidad de adaptación. La realidad del mundo es manifestada por millones de mentes, y todas desea que su perspectiva e ideas sean respetadas; si demuestras ese respeto, muchos paisajes y posibilidades se abrirán ante ti.
Chakra: Sacro
Planeta: Urano

Como parte de mi proceso chamánico y narrativo, hago lecturas diarias de Runas para compartir mensajes acerca de la vibración y energías de la semana con una audiencia más amplia. Espero con todo el corazón que sean beneficiosas para la comunidad en pleno y sus círculos extendidos
---
As part of my shamanic and narrative process, I do daily Rune readings to share messages about the vibration and energies of the week with a wider audience. I wholeheartedly hope they can be of benefit to the whole community and its extended circles.
---
Para servicios personales / For personal services
drrune#6424 // +584129966082
---